About Ardene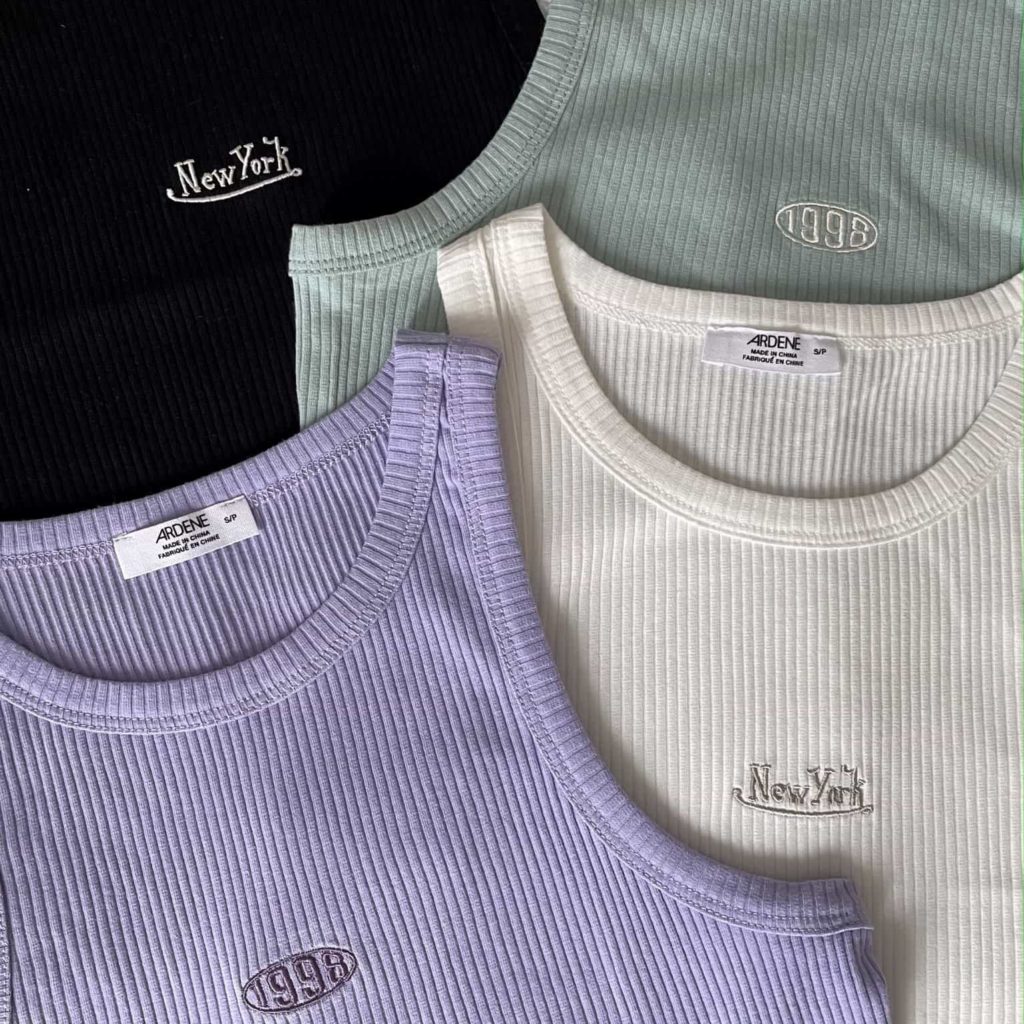 Instagram fashion has never been more accessible. If brands like Aritzia and Reformation are a bit out of your budget, Ardene definitely has your back.
Offered at an affordable price, this fast-fashion retailer provides post-worthy styles ranging from hoodies to shoes. Currently, they have designs for both men and women.
Since Ardene is considered a shop staple for many Canadian malls, it should come as no surprise that they boast a following of over 420k on Instagram.
In addition, some media outlets—such as Narcity and CBC—have also featured the brand in the past. Oh, and it doesn't hurt to mention that celebs like Kendall and Kylie are affiliated with Ardene as well.
If you're an ardent fashionista, perhaps this brand can level up your Instagram game. Stay tuned, as this Ardene review will take a closer look at the company, its products, customer ratings, promotions, and more to help you decide if they're worth checking out.
Overview of Ardene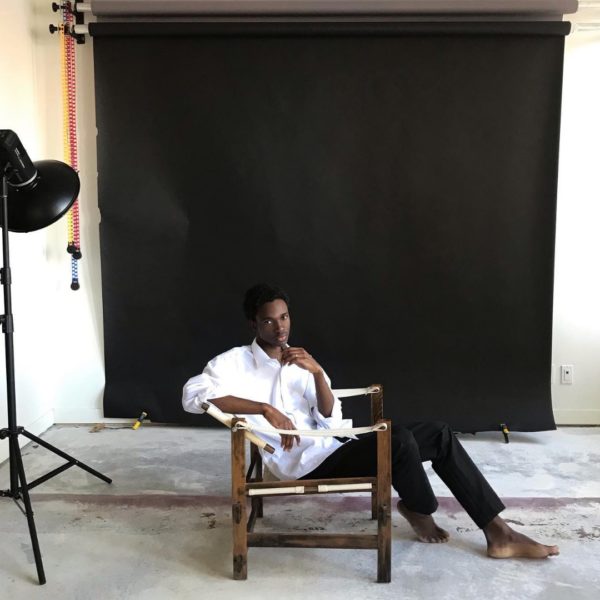 In the home of aspiring fashion bloggers, Ardene came into fruition in 1982 in the Parisian-like streets of Montréal. It's no Champs-Élysées, but Quebec does provide the same air of modern contemporary elegance that Europeans are known for.
In its primitive years, Ardene started off selling accessories, and later grew into a million-dollar business by adding clothing and shoes into the mix.
Now with over 300+ stores worldwide, Ardene continues to be a front leader in affordable and accessible fashion within the industry. The brand is currently owned by CEO Joseph Coradino.
In an inspiring quote left by the brand, Ardene believes that fashion should be inclusive and convenient.
"We believe that fashion shouldn't be exclusive or intimidating – it should be celebrated with youthful confidence and fearless enthusiasm. Our journey is ongoing in this new era of retail, as we focus more than ever before on customer experience and sustainable practices."
Before we get into this Ardene review, let's go over some initial highlights.
Highlights
A wide selection of clothing, shoes, and accessories to choose from
Offered for men and women
Affordable
Has a mobile app that customers can use
Involved in several non-profit organizations
Provides Afterpay as an alternative payment option
Free shipping on orders $40 or more
It's not hard to get a feel of Ardene's playful and flirty aesthetic instantly from their pastel hues and bold lettering. Their designs are definitely made for Instagram, as the brand caters to several fashion trends such as urban streetwear, minimalism, and athleisure.
It's a great company to support if you want to don a new look—and best of all, there's no hefty expense required on your part.
From flannel button-ups to autumn booties, Ardene carries the hottest looks for men and women. They also sell accessories, where customers can find socks, jewelry, hair pieces, and even stationary to compliment their aesthetic. The options are ultimately limitless.
While we can rave on and on about the brand's dazzling selection of clothing, this Ardene review will keep things short by only taking a look at some of their best-selling products. Let's dive in.
Ardene Review
Ardene's fun and youthful clothing collection is something that everybody can get behind. Showcasing affordable and chic aesthetics, we've rounded up a few of their top-selling picks that may earn a couple of likes on Instagram.
Ardene Button-Front Cropped Cardigan Review
The Button-Front Cropped Cardigan is cozy, comfortable, and undeniably cute. Ribbed in texture, this knitted pullover features drop sleeves, a v-neckline, and gray-toned buttons to help offset its monochrome design.
It's relatively baggy in silhouette, which can help you stay toasty during these chilly autumn months. Construction-wise, this layering piece is made out of 100% acrylic yarn.
Currently, this top is available in purple, blue, brown, and gray. To keep things romantic and flirtatious, this Ardene review suggests an outfit composed of a white tennis skirt, a matching turtleneck, and kitten heels for a touch of elegance.
Ardene Straight Leg Jogger Pants Review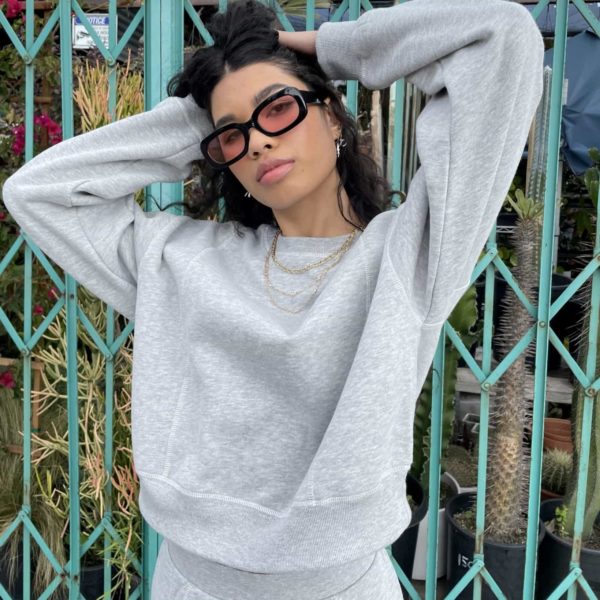 Why be a lazy couch potato when you can be a sexy pomme de terre? The Straight Leg Jogger Pants are cut in a flattering silhouette to help elongate the legs.
Comfortable and relaxed in shape, these bottoms come with an elasticated waistband and side pockets for nifty snack storage. It's a great set of sweats for indoor use, whether you use them for Netflix binging or yoga.
This Ardene review highly recommends pairing the Straight Leg Jogger Pants with its matching zip-up. But, if you're not a fan of sets, we suggest opting for a good ol' crop top for a breezier alternative. Fortunately, these $26 bottoms are on sale for only $16.
Ardene Mock-Neck Fleece Dress Review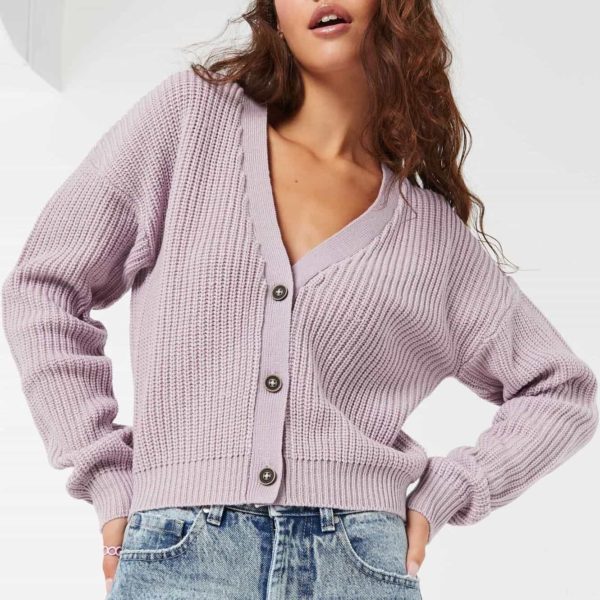 The Mock-Neck Fleece Dress is the perfect alternative to the tightly knit sweater gown. Boxy in silhouette, this winter wonderland number showcases balloon sleeves, a mid-thigh cut, and ribbed ankle cuffs to help cinch in the look.
It's the perfect outfit to wear if you're not a fan of bodycon ensembles, as this wardrobe classic keeps things light and breathable.
This number is super warm as well, as it's made out of a blend of polyester, cotton, and elastane. Offered in cream white, the $30 Mock-Neck Fleece Dress is practically begging to be worn with a blanket scarf, a black leather trench coat, and knee-high booties.
Unfortunately, this gown is currently sold out, but once it's back in stock you can snatch it for $9.
Ardene Buffalo Plaid Super Soft 2-Piece PJ Set Review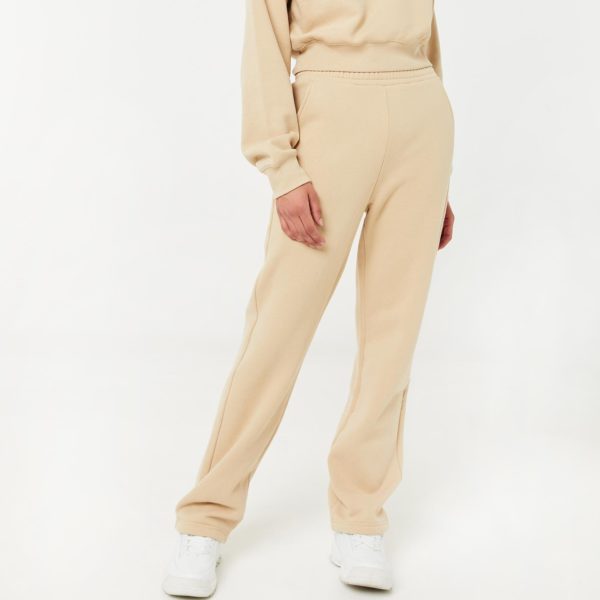 You can't get more Canadian than the Buffalo Plaid Super Soft 2-Piece PJ Set from Ardene. This matching ensemble is composed of a crew neckline long sleeve and elasticated joggers.
Patterned with red and black flannel, these nighties invoke images of log cabins, pine trees, fireplaces, and maple syrup drizzled pancakes in the morning. With that in mind, this set will definitely make for an excellent Christmas gift.
Slim-fitting in shape, the Buffalo Plaid Super Soft 2-Piece PJ Set can be styled with a black beanie, ankle-cut uggs, and of course—a sherpa-lined denim jacket overtop.
Originally sold for $25, this sleepwear ensemble now sells for $16.
Ardene Combat Boots with Injected Sole Review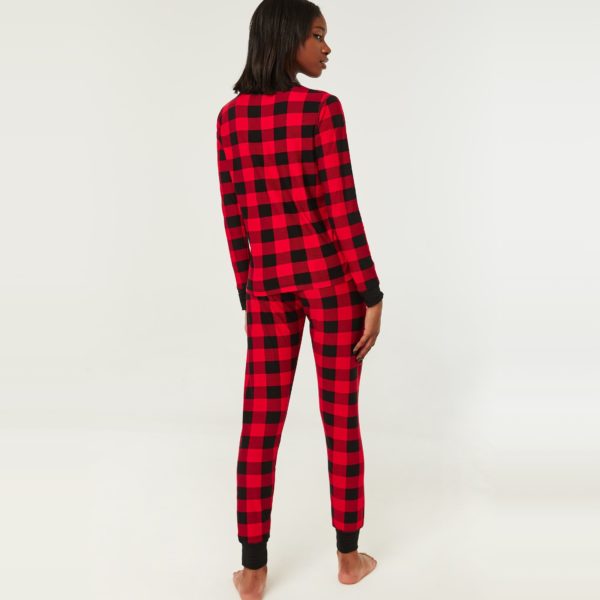 Can't afford Doc Martens? If so, then I'm sure that Ardene's Combat Boots with Injected Sole can act as a solid compromise.
Offered with the same outsole stitching, these black lace-ups come with comfort foam, track rubber grip, and side zippers for easy access. They're the type of shoes you'd want to switch with your stiletto knee highs when the snow hits.
Reliable and sturdy in construction, the $45 Combat Boots with Injected Sole can last through snowstorms, slush, and mud.
But, for those who'd rather wear these booties during the off-season, we suggest opting for a grunge look composed of fishnets, distressed jeans, and a band tee. In terms of price, you can expect to only pay $27 at checkout.
Ardene Microsuede Over-the-Knee Boots with Lug Outsole Review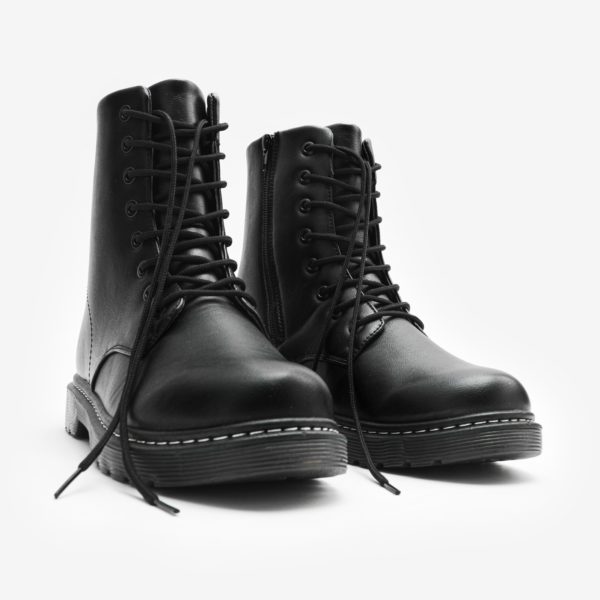 The Microsuede Over-the-Knee Boots with Lug Outsole definitely screams Pumpkin Spice vibes due to its autumn-appropriate silhouette. Featuring a round toe, these September stompers come with a rubber leg backing for some added grip.
They're not completely form-fitting compared to the sock boot, but hey—there's a wider degree of flexibility and breathability.
While it's easy to pair the $55 Microsuede Over-the-Knee Boots with Lug Outsole with a mini skirt, we recommend opting for a floral midi dress, a mock turtleneck, and a long jacket for a runway sort of look.
Fortunately, these booties are currently on sale for only $33.
Who Is Ardene For?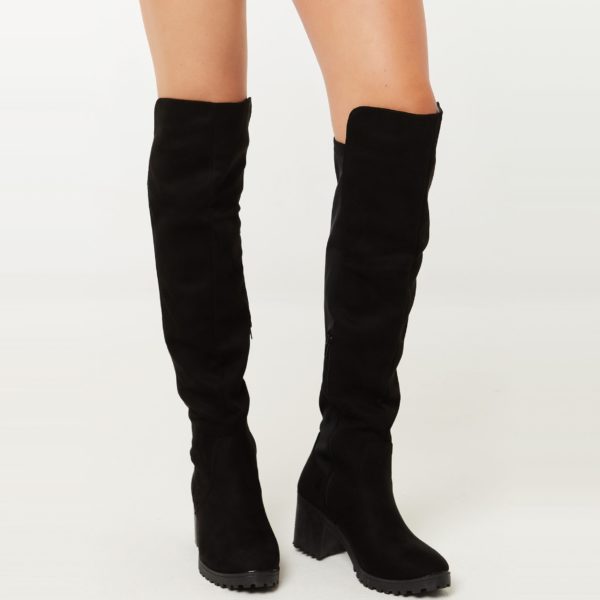 Ardene is for those obsessed with Instagram fashion. They cater to dozens of aesthetics, so you're bound to find something that fits in your given style.
From the products we've featured so far, it seems that this clothing brand is intended for a younger demographic—that being teenagers and young adults. But, that shouldn't deter any millennials from shopping on their website.
As we mentioned before, Ardene is suited for budget conscious fashionistas. Most of their clothing retails for around $50 or less. Their website is also conveniently organized according to sales—you can find apparel and accessories for 70%–30% off
Ardene Reviews: What Do Customers Think?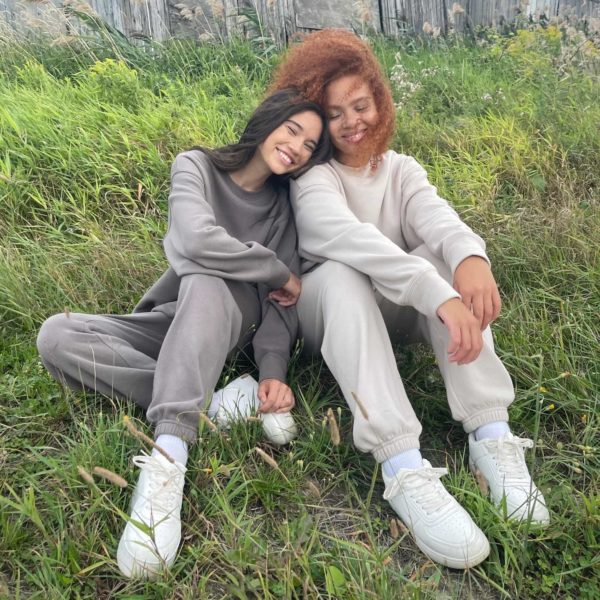 If you're affiliated with Kendall and Kylie Jenner, you've definitely made it to the big leagues. But, let's not forget that popularity doesn't always mean exceptional customer service and product quality.
For a more in-depth look, this Ardene review has scoured the internet to see what buyers are saying about this brand
Unfortunately, there are no reviews posted on the brand's official website. Let's start off with some initial ratings first we found on external sources.
Trustpilot: 134 reviews with 2/5 stars
Sitejabber: 22 reviews with 1.4/5 stars
The App Store: 5,483 reviews with 4.6/5 stars
Google Play: 2,941 reviews with 3.9/5 stars
For now, let's focus on the positives first. Some customers commended the brand's speedy shipping times and affordability. Others were happy with the style and quality of their clothes.
"I am SUPER impressed with their sizing, their comfort (shoes and boots) and the quality of product for the price. Not to forget that all items were shipped very quickly," one Trustpilot reviewer wrote.
"The clothes are exactly what I expected, not 'supreme' quality but some have been surprisingly very, very good," a Sitejabber customer shared. "You can tell a lot about the quality just from the photographs if you know what you are looking at."
We also uncovered some positive Ardene reviews for their mobile app. According to hundreds of customers, it proved to be efficient and easy to use. "It's just so convenient and I don't have the ability to get to the store in person—and I find online has more options anyhow. It's just fabulous and I order monthly to be honest."
"This app is user-friendly and well organized," said another Google Play reviewer. "I've shopped in-store many times so I know their style of products well, but this is my first time ordering through the app. Prices are pretty fair for the quality of the products."
A few commenters detailed problems concerning their app, which included bugs, glitches, and crashes. If you are looking to support this clothing brand, this Ardene review also recommends opting for in-person shopping instead of relying on the mobile app.
Is Ardene Worth It?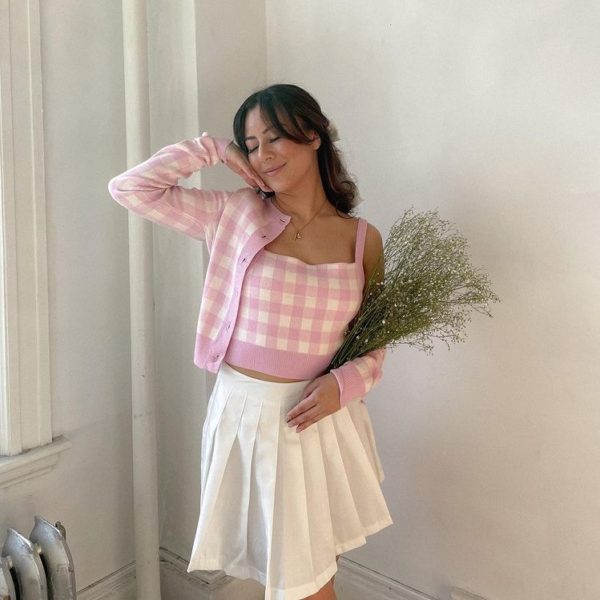 Ardene is widely affordable—so you don't have to worry about breaking the bank here. They're certainly on trend, as customers can find a variety of fashionable looks for a decent price.
If you consider yourself a budget-conscious stylist, this Ardene review suggests giving them a gander.
Ardene Promotions & Discounts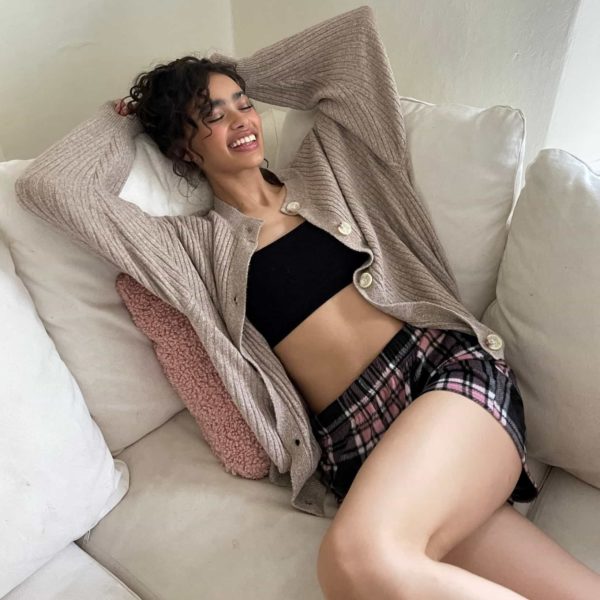 This Ardene review uncovered multiple ways to help customers save money. To keep things easy to read, we'll provide the deets in point form down below.
Currently hosting a sale in which select styles are worth 70% off
You can get $5 off by ordering $30 worth of merchandise
By signing up to Ardene's VIP program, customers can get 10% off their next order
Buyers can subscribe to the brand's newsletter to receive 20% off
As of lately, this Ardene review wasn't able to find an Ardene promo code that customers can use. We suggest keeping an eye on the brand's social media feeds for any updates on discounts or coupons.
Where to Buy Ardene
Looking to buy some Ardene clothing? Customers can head over to Ardene.com to see what they have to offer. Aside from visiting their in-store locations, you can find them on Amazon as well.
FAQ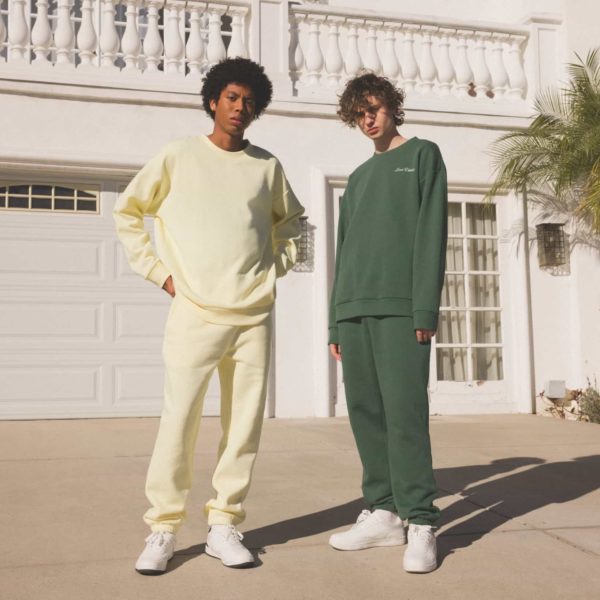 Who owns Ardene?
Ardene is currently led by CEO Joseph Coradino.
Does Ardene ship internationally?
Unfortunately, Ardene only ships within Canada and the United States. But, since they have over 300+ stores globally, there's a good chance that there's a location in your neighborhood.
What is Ardene's Shipping Policy?
This Ardene review is happy to report that they offer free shipping on orders that total $40 or more. Anything below this amount is charged a flat fee of $7.
It usually takes 3 to 5 business days for purchases to finish processing. To help monitor the status of your parcel, the brand will issue a tracking number alongside a confirmation email.
What is Ardene's Return Policy?
Ardene offers a 30-day window for customers to send back or exchange their unused products.
It's worth noting that they tweaked their return policy for the holidays, as "purchases made from October 11th, 2021 – December 24th, 2021, can be returned or exchanged until January 31st, 2022." We highly recommend visiting their website for more specifics on this.
Customers should know that returning online orders in-store will be refunded through a gift card. Final sale items are considered exempt from the brand's policy. To initiate a free return, buyers must fill out the form provided on Ardene.com.