The ways healthcare is delivered have certainly changed in recent years. That includes the ways men can seek help for sexual dysfunction, get treatments, and buy medications for their conditions.
The online company Hims & Hers Health, Inc. has established itself as a provider of products and services for sexual health, hair, skin, nutrition, and other aspects of wellness. Its products for men are sold on two separate websites, Hims and Hers, where medications like birth control and other prescriptions are available.
If you're seeking treatment for erectile dysfunction (ED), Hims provides both generic and brand-name medications, as well as licensed physicians to give online diagnoses and guidance.
The company provides similar medical advice and products for premature ejaculation.
Let's take a look.
What is Hims?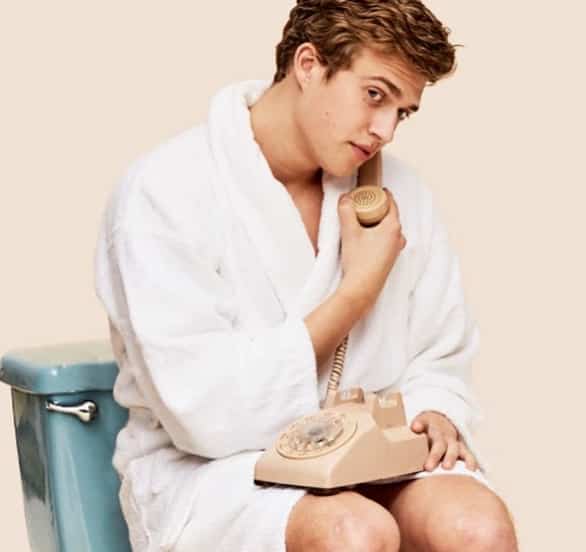 Hims Inc. was launched in 2017. Hims was joined by their sister company, Hers, a year later to become Hims & Hers Health.
Hims is a telemedicine company focused on personal wellness and removing the stigmas from seeking care for sexual health issues. They allow users to provide personal health information to be reviewed by a staff of doctors.
These doctors can, if appropriate, prescribe ED medications. A Hims user can then buy these medications on the Hims website.
Prescription drugs must be purchased with a Hims subscription that delivers a month's worth of medications 12 times a year. You can purchase nonprescription products without a subscription.
How does Hims work?
If you're seeking prescription medications through Hims, you'll first sign up for an account. You can access Hims through your computer, tablet, or mobile app, a service the company launched in November 2021. You'll go through a series of automated questions such as "How often do you have trouble getting or keeping an erection during sex?" and "What results are you looking for?" Once you answer these questions, you'll be directed to an online consultation.
During the consultation, the provider assigned to you will review your goals and medical history. The doctor will then respond with treatment options via a consultation. The consultation may be via video chat; online chat; or even speaking on the phone, depending upon individual state regulations.
If your assigned doctor feels like you can receive treatment through the Hims platform, they will prescribe medications. Prescription medications are delivered via a subscription. They're usually filled monthly but may have other available durations. Hims has more than 550,000 subscribers.
These medications can be delivered via mail, or the prescription can be sent to your local pharmacy. If you have follow-up questions, you can ask the pharmacy or the doctor who prescribed the medication for you.
Pros and cons of Hims for ED
Using Hims for ED assessment and treatment could be the right choice for you.
For those with a complex medical history, Hims may not be appropriate. Here are the pros and cons of Hims for ED.
What are Hims ED treatments?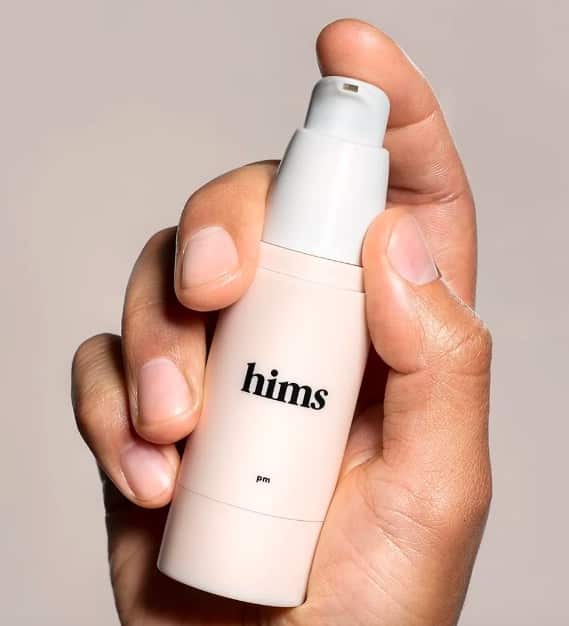 Though many medications and supplements on the market promise to treat ED, Hims focuses on five medications approved by the Food and Drug Administration (FDA). They're a mix of generic and brand-name products.
Generic versions of well-known medications such as Viagra and Cialis are available at a much lower cost than their brand-name counterparts. Although cheaper, they've still gone through a rigorous regulatory approval process to verify their safety and effectiveness.
The following ED treatments are available in pill form. Doses are measured in milligrams (mg):
Viagra. Available in 25-mg, 50-mg, or 100-mg doses; lasts 2 to 5 hours.
Sildenafil. The active ingredient in Viagra, sold as a generic ED medication with the same doses.
Cialis. Available in 2.5-mg, 5-mg, 10-mg, or 20-mg doses; lasts up to 26 hours.
Tadalafil. The active ingredient in Cialis, sold as a generic ED drug with the same doses.
Avanafil (Stendra). Comes in doses of 50 mg, 100 mg, or 200 mg; lasts up to 6 hours.
For premature ejaculation, Hims sells:
Sertraline. The active ingredient in the antidepressant Zoloft, available in pills of 25 mg, 50 mg, or 100 mg.
Premature ejaculation spray. Contains lidocaine, which decreases sensitivity of the penis.
Sertraline is also FDA-approved and requires a prescription.
For some, the combination of premature ejaculation treatments and ED medications can be helpful in improving sexual performance.
Through Hims, a licensed physician can assess your medical history and symptoms, and then write appropriate prescriptions for you online.
How do these medications work?
While the goal of ED medications is to help you get and maintain erections, there are some differences in the three main ingredients in the products offered by Hims. Each is a type of phosphodiesterase type 5 (PDE5) inhibitor.
Active ingredient: sildenafil
Sildenafil helps the muscles in blood vessel walls relax, increasing blood flow to the penis. This makes it easier to get and keep an erection.
The drug won't cause an erection on its own. Sexual stimulation is still required.
The peak effectiveness of sildenafil is about an hour or so after taking it, so it's best to take the tablet 30 to 60 minutes before beginning sexual activity. Its effectiveness begins to diminish after about 2 hours.
Active ingredient: tadalafil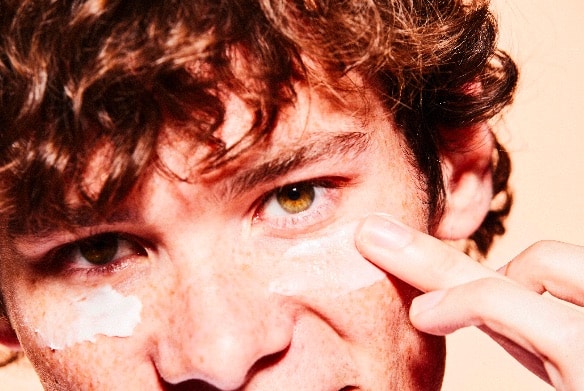 Tadalafil is of the same class of drugs (PDE5 inhibitors) as sildenafil, so it works the same way to help you get an erection.
The main difference is that tadalafil stays in the system much longer. The downside is that any side effects from the medication are also more likely to last longer.
Tadalafil is available in a low-dose daily form that takes about 4 to 5 days to become effective. It should stay effective every day as long as you continue to take your daily tablet.
Active ingredient: avanafil
Stendra is a newer PDE5 inhibitor featuring the active ingredient avanafil. It's not yet available in generic form.
It's more like sildenafil in that it has a shorter duration than tadalafil. But avanafil differs from sildenafil in some key ways.
It's faster acting, usually taking about 15 minutes to be effective, and tends to last a little longer.
Comparison of ED medications
Subscriptions start at around $20 per month. Prices can vary based on supply chain and manufacturer availability.
The average costs for ED medications through Hims vary considerably, depending on whether you're buying generic or brand-name products. Also, the nature of the medication and the number of pills provided each month affect the prices.
Buying ED products through Hims isn't covered by insurance.
Customer service
Hims has an A+ rating from the Better Business Bureau, but like many companies, they have their share of positive and negative reviews from customers.
Reviews left on the Better Business Bureau are mixed. Most negative reviews focus on shipping and billing issues rather than the quality of the products. On Trustpilot, customer ratings are also mixed.
Customer comments about getting timely responses are also common, but Hims appears to be willing and ready to address customer complaints with refunds and other solutions.
Hims privacy
Hims is intended to provide a private shopping experience for its customers. They do collect personal health information as well as information to verify your identity. The way Hims uses or distributes the information to its partners, such as doctors or pharmacies, depends upon your state's health privacy laws.
Hims is not intended for use in minors, except for those ages 13 to 18 seeking treatment for skin care, such as acne. The site features an extensive explanation of its privacy practices, protected health information, and use of information on its website.
Hims packages its ED products in discreet envelopes. The shipping label will have the Hims company name and sometimes an "H" logo on its packaging. However, if you order products that are not for ED treatment, the products will arrive in a brown, corrugated box with the word "hims" printed on the side.
Are there any safety concerns?
When used as prescribed, Hims ED medications are generally safe and well tolerated.
But because ED medications affect circulation, it's important to share with the Hims physicians any information about your cardiovascular health and any other medications you take.
Avoid PDE5 inhibitors if you take alpha-blockers or nitrate medications. The ED medications could cause a dangerous drop in blood pressure.
Less serious side effects of ED medications include:
flushing of the face
headaches
nasal congestion
While moderate alcohol consumption isn't likely to interfere with any ED medications, excessive drinking can not only limit the effectiveness of the medication, but also lead to complications such as orthostatic hypotension. This is the medical term for a sudden drop in blood pressure that can cause fainting or falls.
Is Hims FDA approved?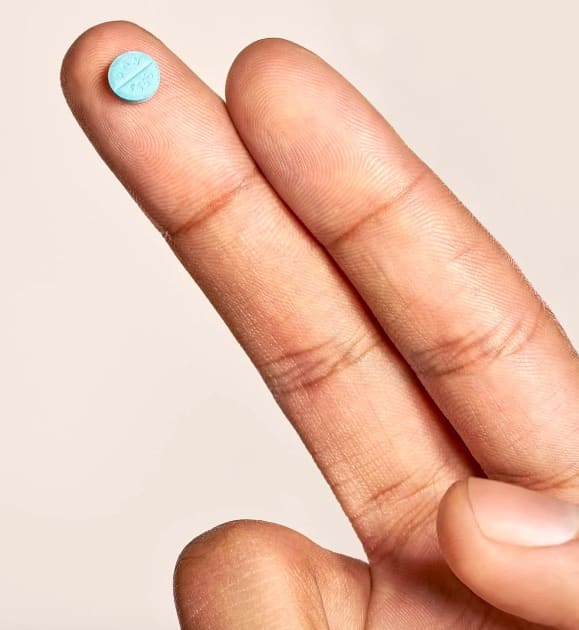 Viagra, Cialis, and Stendra are FDA approved. However, it's important to note that the generic versions of those drugs may differ slightly from the original patented drug, although the active ingredients are the same.
That being said, not all Hims products are FDA approved since their offerings also include many herbal remedies, medications, and other products. It's important to verify what drug you're buying and to check the FDA status.
Other options for treatment
In addition to the medications available through Hims, you have many other options to treat ED. They include:
other prescription medications
supplements
lifestyle changes
alternative treatments
Start with a healthcare professional
As with any medical concern, your first step is often a consultation with a primary care physician. You could also see a urologist for treatment.
If you don't have a primary care doctor, the Healthline FindCare tool may help you find primary care doctors and urologists in your area.
Find a local health clinic
If you don't have insurance, local health centers, sexual health clinics like Planned Parenthood, and other medical clinics may be able to provide low cost or free care.
Lifestyle changes
ED can sometimes be a sign of an underlying health condition, or it can reflect a need for some lifestyle changes. Consider the following:
A nutrient-dense, balanced diet that focuses on fruits, vegetables, whole grains, and proteins may help your overall health and help you maintain a moderate weight. Overweight and obesity are risk factors for ED.
Limiting alcohol consumption may also help improve sexual performance. The same is true for quitting smoking if you smoke. Smoking harms the health of your blood vessels.
Reducing stress may help, too. There are many ways to relieve stress in the present and long term.
Treating depression and anxiety can also help. Your mental wellness is key to better sexual performance.
Other online services
Telemedicine and subscription services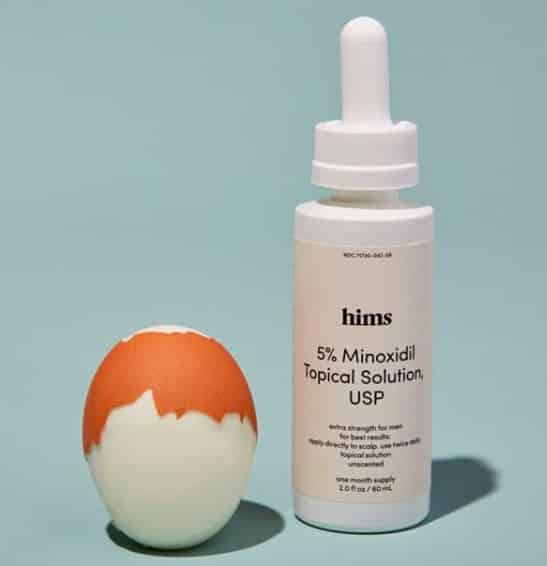 The online market for reliable ED medications has expanded in recent years, with companies similar to Hims offering prescription medications through the mail. Examples of these companies include:
BlueChew is a subscription service offering monthly supplies of tadalafil and sildenafil pills.
Roman is another online provider of ED medications as well as treatments for other medical issues, such as heart disease and eczema.
Lemonaid is an "online doctor's office" where you can get prescriptions for ED treatments as well as mental health care services.
GoodRx Care is a service that offers an online doctor's visits and ED treatment prescriptions for men between ages 25 and 65.
Sesame is an online platform that offers treatments for a number of medical conditions, including ED.
If trying an online prescription program for ED medications interests you, do some more research, compare prices and other features, and find a service provider with whom you are comfortable.
Online comparison tools for pharmacies near you
Filling prescriptions outside of subscription services like Hims is significantly less expensive. You can price out the cost of these medications at local pharmacies using online tools.
Injections
Though more invasive than taking a pill, self-administered injection therapy is a proven means of treating ED safely and effectively. The medications and syringes used in the injections are available with a prescription only.
Surgery
For a more permanent but even more invasive solution, you may want to talk with your doctor about penile implant surgery.
How to choose
Prescription pills like those offered through Hims are just one form of treatment for ED.
Choosing the right ED medication for you depends on several key factors, including your lifestyle, overall health, and sexual habits.
Tadalafil (Cialis) is a longer-acting medication, allowing you the spontaneity of sexual activity at any time.
Sildenafil and avanafil, on the other hand, are generally effective for about 4 to 6 hours. They should be taken at least 30 minutes before sexual activity.
Frequently asked questions
Is Hims right for me?
Hims can be a great service if you know what kind of ED medication is a good solution for you. By using Hims, you can bypass a regular in-person doctor's visit or another visit to a pharmacy.
That being said, Hims may not be a great fit for people who would rather explore more natural, nonprescription solutions first.
How often can you take Hims?
According to Hims, doctors will typically prescribe three dose strengths of Viagra — 25 mg, 50 mg, or 100 mg. For most patients, the recommended dose is 50 mg taken as needed, approximately 1 hour before sexual activity.
Based on the effectiveness of the drug and your ability to tolerate it, your provider may adjust the dosage. The maximum dose per day is 100 mg of sildenafil, so don't take any more if that much is working for you.
Is it safe to use with other ED medications?
Doctors don't advise you to combine any ED medications for a better erection on your own. None of these drugs are approved by the FDA for use with one another.
The takeaway
Hims is a telemedicine company that specializes in medications for sexual dysfunction and other wellness products.
It offers privacy and "one-stop shopping" that allows you to consult with a licensed doctor and receive a prescription for an ED medication before subscribing to get the medication delivered monthly to your home.
Hims can provide convenience, ease of access, and privacy for getting ED medications, but other options may be more affordable.