First established in 1883, Wolverine have been making work boots even longer than Timberland.
One of the reasons for their continued popularity is that along with consistent quality and comfort, many of their boots are excellent value.
Today, I'll be reviewing the Men's Floorhand. I decided to give it a try because along with being waterproof, it's low in price but high in style.
Overview of Wolverine Men's Floorhand 6 Inch Waterproof Steel Toe Work Shoes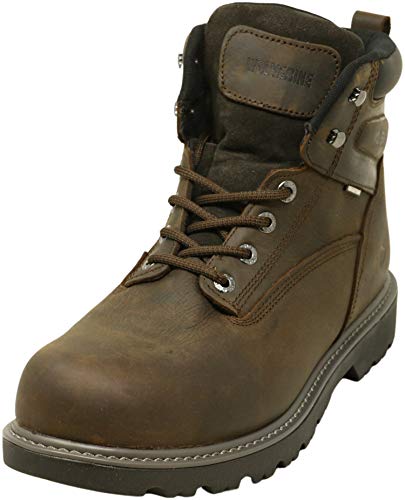 The insulated work boots manufactured by Wolverine, the pioneer in the boot industry is known to deliver higher value and comfort. These 6 inches work boots provide a high-performance result on different factory floors, construction site and rough outdoors. These Wolverine insulated work boots are ideal for those people want a pair of boots that withstand any adverse condition and sharp handling.
Comfortability
The uppers are made from thick full grain leather. Long term, this is a good thing. But it also means that you'll need to be patient when breaking them in. Even after a weeks wear, I still found them a little stiff.
Size wise, they fit as expected. Despite the presence of a steel toe, there's plenty of room in the toe box. They're cut slightly higher than usual. But there's a generous amount of cushioning around the ankles and the eyelets allow plenty of options for lacing customization.
Below your feet, there's a cushioned footbed and a thick midsole. Unfortunately, it's made of rubber rather than superior materials like EVA or PVA. There's also no anti fatigue technology.
Wolverine is famous for the effectiveness of their Durashock boots but perhaps to keep the price down, they chose not to include that feature in the Floorhand.
The result? They're comfortable when you first put them on. They're comfortable for light duty wear after that.
But if you spend large parts of your day walking/standing, you'll start to notice the complete lack of shock absorption after around five hours. For me, that's a deal breaker but it obviously depends on what you do for a living. To were a boot properly you will need a best boot socks which is right here.. click now to grab the best deal
Safety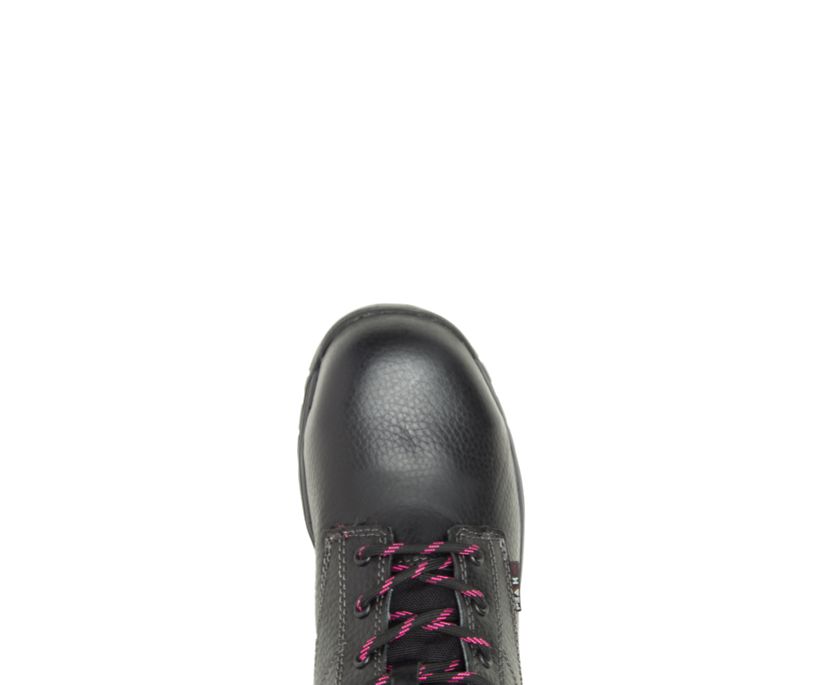 Thankfully, no corners have been cut in the safety department. The steel toe is ASTM rated and the sole that I complained about offers electric hazard protection. The outsole also scores highly in terms of slip resistance. The lugs aren't particularily deep but they're well designed and performed well over water, oil and gravel.
Insulation/Waterproofing
I've had mixed results with leather boots that claim to be waterproof but the Men's Floorhand fared well. They had no problem keeping my feet dry in heavy rain. And while I only tested them for 30 seconds, they did their job while standing in ankle high water. They aren't insulated but the leather is thick enough to keep your feet warm in any temperature above freezing. Need a best work boot for sore feet? Click Here
Style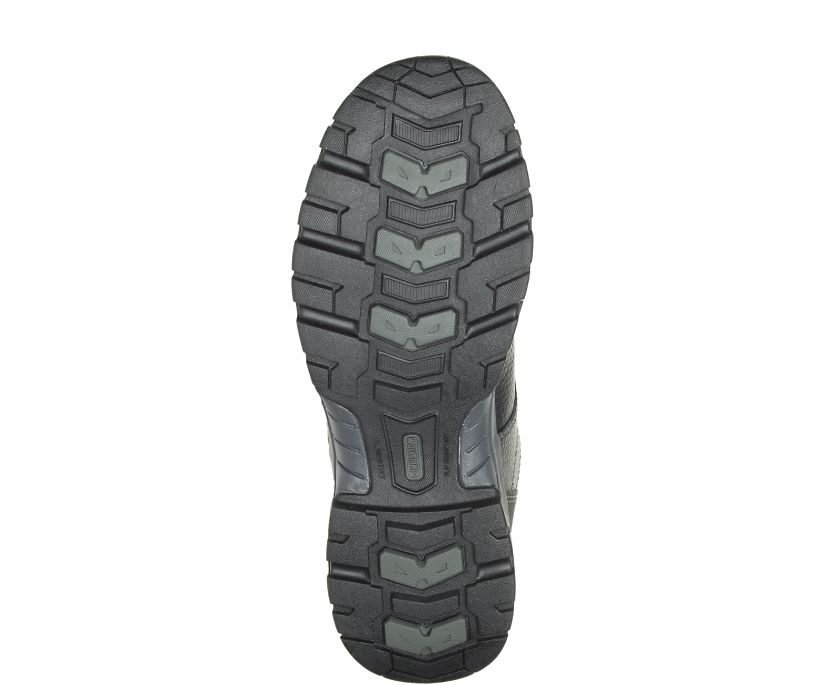 For me, this would be the Floorhands primary selling point. Corners have been cut in the sole but not in the quality of the leather. In fact, it looks to be on par with boots that cost twice the price. The silver eyelets, black stiching and modern shape all combine to produce a boot that will easy double as weekend/casual wear too.
Pros
Made of full leather on the upper that is long-lasting
They are waterproof
The boot has a breathable lining that keeps the feet cool all the day
The toe box is wide enough to allow your toes to move freely
They are lightweight and hence perfect for construction areas
The outsoles offer an excellent grip as they are slip-resistant
Cons
They are not installed with anti-fatigue technology
They are a bit wider and not ideal for those with narrow feet
They also lack the shock-absorbing feature
FAQs for Wolverine Men's Floorhand Work Boots
Is Wolverine a good work boot?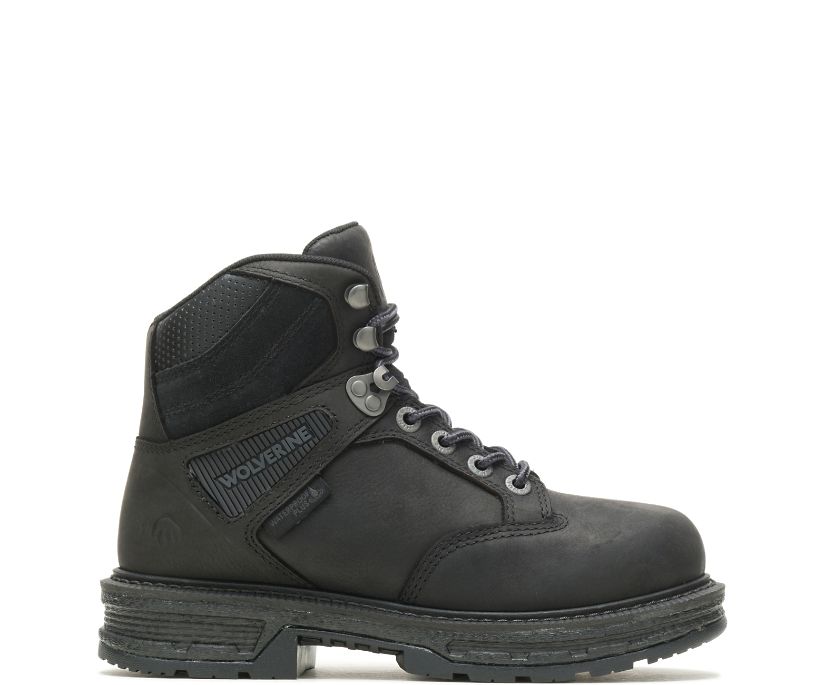 Wolverine is one of the best work boots for sure. It is powered with highly durable and comfortable that strives to provide maximum performance for both men and women at their work. These boots are a top name for all quality work boots in the market today.
How long does Wolverine work boot last?
Wolverine is made of high-quality and durable material. Depending on your work area, the boot can last for about 3 to 10 years and more. If great care is taken on the boot, it will last up to 10 plus years. If you get the bottom worn out, you can resole.
Can Wolverine Boots be resoled?
Yes, resoling or re-heel of the boot can be done if they are worn out. If you keep using them when the soles are damaged, they may reach a point where you can't use them anymore. If you feel that the outsoles are worn, you can change them.
Are Wolverine Boots waterproof?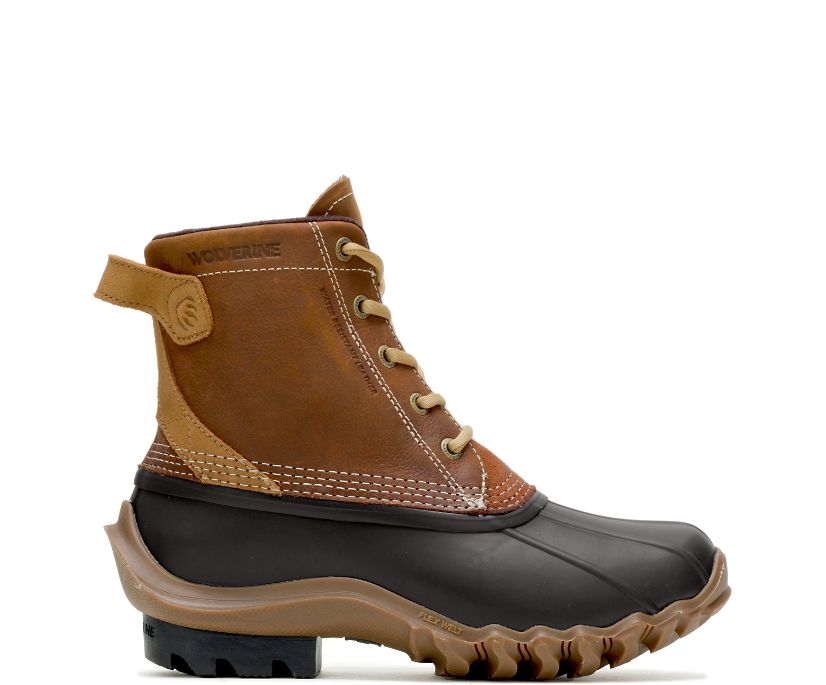 This USA-made boot is water-resistant. The leather has no issue with keeping your feet dry, even with heavy rain. The good thing with the constant cleaning and applying of the leather conditioner, its waterproof increases.
Are Wolverine boots comfortable?
Wolverine is a great boot that offers the comfort of the high class. They are well designed in a way that fits exactly what they should be. The welding design is comfortable as it can be used all day without experiencing any aching on your feet.
Customers' Reviews for the Wolverine Men's Floorhand 6 Inch Waterproof Steel Toe Work Shoe Boots
Conclusion for Wolverine Men's Floorhand 6 Inch Waterproof Steel Toe Work Shoe Buyers
The Men's Floorhand is one of those boots where satisfaction levels will depend almost entirely on what a person does for a living.
Spend at least half of your work day sitting down? You'll never notice the low quality sole. And that just leaves a comfortable, budget friendly boot that looks like it cost twice the price.
On the other hand, if you spend most of your day walking around, the complete lack of shock absorption makes this a boot that's worth skipping.