Vilebrequin is a luxury swimwear brand founded in 1971 in Saint-Tropez, France. The company is renowned for its high-quality, colorful, and stylish swim shorts for men, women, and children. The brand's name, "Vilebrequin," means "crankshaft" in French, which reflects its connection to the world of motorsport.
Vilebrequin's swimwear designs often feature vibrant patterns and unique prints, with a focus on comfort and functionality. The brand's products are made from premium materials, ensuring durability and a luxurious feel.
Since its inception, Vilebrequin has become a symbol of luxury and elegance in the swimwear industry. Its collections include various swimwear styles, such as classic solid colors, bold prints, and collaborations with famous artists and designers. In addition to swim shorts, the brand also offers beachwear, accessories, and resort wear to complement the beach lifestyle.
Vilebrequin boutiques can be found in many major cities around the world, and their products are also available through their official online store and selected luxury retailers. The brand's clientele often includes celebrities, fashion enthusiasts, and individuals who appreciate the brand's commitment to quality and style.
Vilebrequin Swimwear Review
Pros of Vilebrequin Swimwear:
High-Quality Materials: Vilebrequin is known for using premium materials in their swimwear, which ensures durability and a comfortable fit.
Unique Designs: The brand's swim shorts often feature vibrant and eye-catching prints, setting them apart from more traditional swimwear options.
Comfortable Fit: Customers often praise Vilebrequin for providing comfortable and well-fitting swimwear, allowing for ease of movement while swimming or lounging by the pool.
Variety of Styles: Vilebrequin offers a wide range of styles, including different lengths, patterns, and colors, catering to diverse customer preferences.
Luxury Brand Image: Many customers appreciate Vilebrequin's status as a luxury brand, associating it with high-end fashion and exclusivity.
Cons of Vilebrequin Swimwear:
Expensive: As a luxury brand, Vilebrequin swimwear is typically more expensive than other mass-market swimwear options.
Sizing Issues: Some customers have reported sizing discrepancies, finding that the swim shorts might run larger or smaller than expected.
Limited Availability: Depending on your location, it may be challenging to find a Vilebrequin boutique nearby, leading to the need to purchase online without trying the product in person.
As with any brand, experiences and opinions can vary among customers. It's essential to read reviews and consider personal preferences when deciding if Vilebrequin swimwear is the right choice for you. If possible, trying the swimwear in-store or checking the brand's return policy can be beneficial to ensure a suitable fit and style.
Vilebrequin Swimwear Review: What Do Customers Think?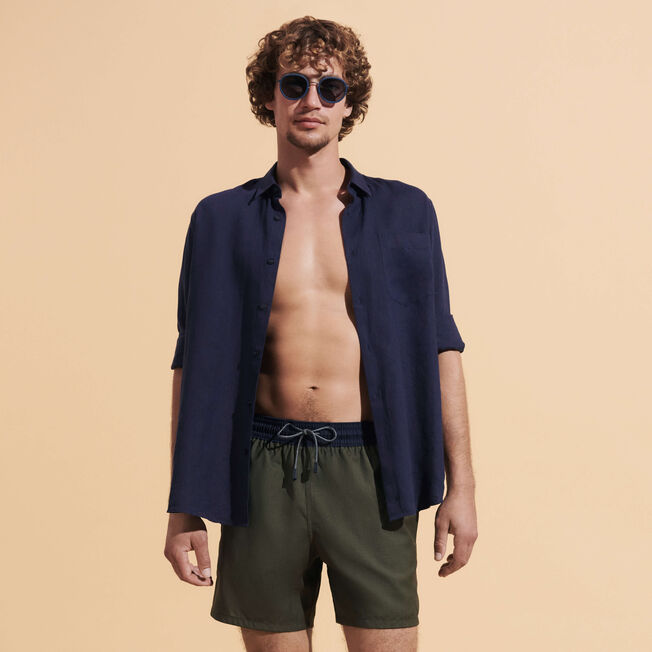 Vilebrequin, being a luxury swimwear brand, has garnered a considerable following and has received both positive and negative feedback from customers. Here are some common sentiments from customer reviews:
Positive Feedback:
High-Quality Materials: Many customers praise the premium materials used in Vilebrequin swimwear, stating that the products feel luxurious and are built to last.
Unique Designs: The brand's distinctive and colorful prints are often cited as a major selling point, appealing to those looking for stylish and eye-catching swimwear.
Comfortable Fit: Several reviewers have complimented the comfortable and flattering fit of Vilebrequin swim shorts, providing freedom of movement and ease while swimming.
Excellent Customer Service: Some customers have reported positive experiences with the brand's customer service, including assistance with sizing, exchanges, and returns.
Negative Feedback:
Expensive: One common criticism is the high price point of Vilebrequin swimwear. Some customers feel that the cost is too steep compared to other swimwear options on the market.
Sizing Issues: A few customers have reported discrepancies in sizing, with some finding the swim shorts to run larger or smaller than expected.
Availability: Depending on the location, some customers have faced challenges finding Vilebrequin boutiques nearby, leading to the need to purchase online without trying on the products in person.
It's essential to remember that customer experiences can vary, and individual preferences and expectations play a significant role in shaping opinions. When considering Vilebrequin swimwear, it's advisable to read multiple reviews and gather a broader perspective on the brand's products and services. Additionally, checking the brand's current offerings, customer feedback, and return policy can help ensure a satisfactory purchase.
Vilebrequin Promotions & Discounts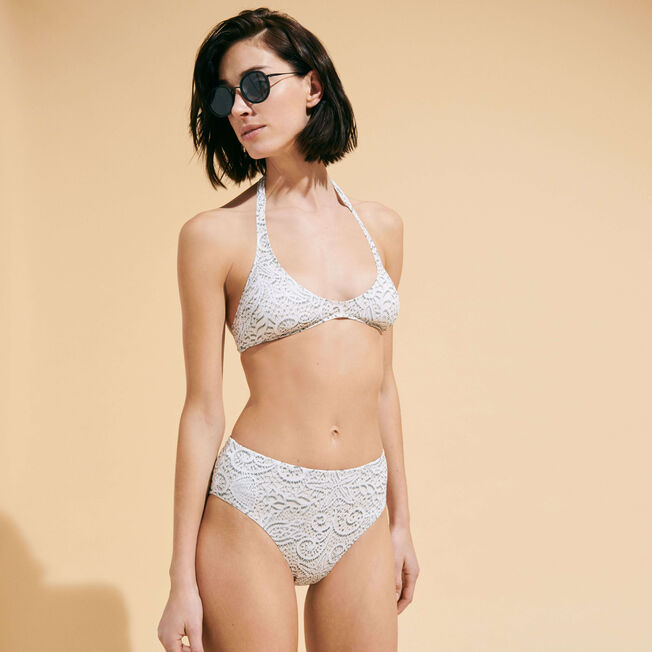 Seasonal Sales: Vilebrequin, like many other retailers, often offers seasonal sales during specific periods of the year, such as end-of-season sales, Black Friday, Cyber Monday, or holiday sales. These sales events typically involve discounts on select swimwear and beachwear products.
Clearance Sales: Clearance sales are another way for Vilebrequin to clear out older inventory and make room for new collections. During clearance events, you might find significant discounts on past-season swimwear styles.
Promo Codes and Coupons: Vilebrequin may issue promo codes or coupons that customers can use during checkout to receive discounts on their purchases.
Free Shipping: Occasionally, Vilebrequin might offer free shipping promotions, especially for online orders, which can save customers on shipping costs.
Loyalty Programs: Luxury brands sometimes have loyalty programs that reward repeat customers with exclusive discounts, early access to sales, or other special perks.
Email Newsletter Offers: Signing up for Vilebrequin's email newsletter might grant you access to exclusive promotions, new collection previews, and special offers.
To find the most up-to-date information on current promotions and discounts from Vilebrequin, I recommend visiting their official website or checking their social media channels. Additionally, you can subscribe to their newsletter to receive news about upcoming promotions and sales directly in your inbox.
Vilebrequin Size Chart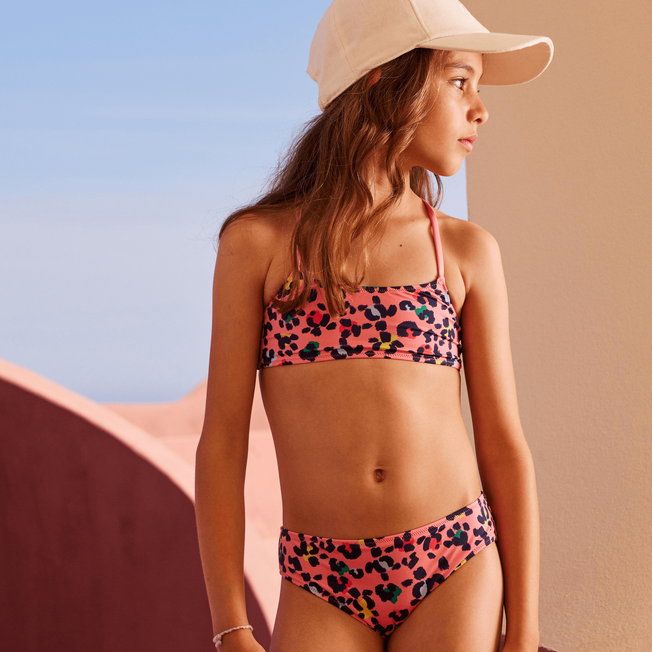 Swimwear sizing can vary between brands, so it's crucial to refer to the specific size chart provided by Vilebrequin on their official website or in their physical stores. Here are some general tips for finding your size in swimwear:
Take Measurements: To determine your size accurately, you'll need to measure your waist, hips, and sometimes inseam. Use a flexible tape measure and follow any guidelines provided by Vilebrequin for taking measurements.
Check the Size Chart: Once you have your measurements, refer to the Vilebrequin size chart to find the size that corresponds to your measurements. Size charts typically provide measurements in inches or centimeters for waist and hips, and they may include information on how different sizes relate to specific body measurements.
Consider the Fit: Swimwear sizing can vary depending on the intended fit. Some styles might have a looser, more relaxed fit, while others may be more form-fitting. Consider your personal preferences and the type of fit you prefer when choosing your size.
Account for Body Shape: Different body shapes may find certain styles more flattering or comfortable. Consider your body shape when selecting a size and style that suits you best.
Read Customer Reviews: If possible, read customer reviews or feedback on Vilebrequin swimwear to get an idea of how the products fit on various body types. This can help you make a more informed decision about sizing.
Remember that it's essential to refer to the official Vilebrequin size chart to ensure the most accurate fit for their specific swimwear styles. If you have any doubts about sizing or need further assistance, don't hesitate to reach out to Vilebrequin's customer service for guidance.
Get Access to Exclusive Deals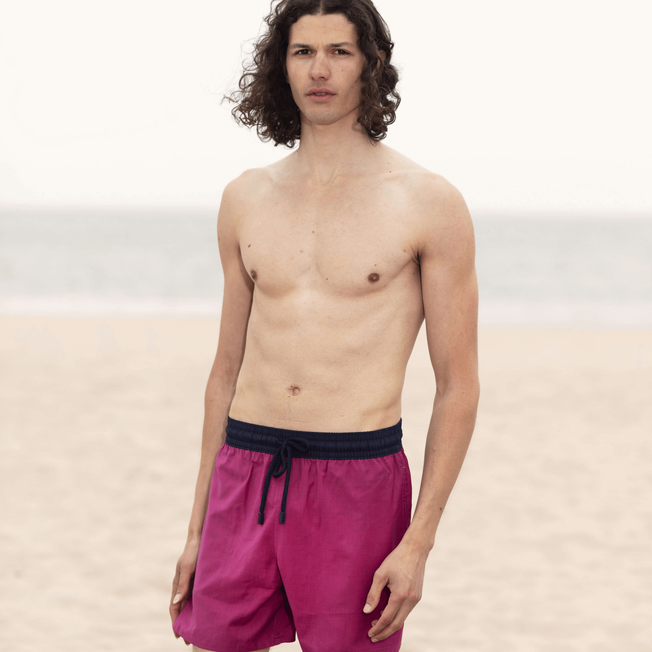 Sign Up for Newsletters: Many brands offer exclusive deals and promotions to their newsletter subscribers. Consider signing up for newsletters from your favorite brands, including Vilebrequin, to receive updates on sales, discounts, and special offers.
Follow on Social Media: Brands often share exclusive deals and discounts on their social media platforms. Follow Vilebrequin on platforms like Instagram, Facebook, Twitter, or LinkedIn to stay informed about their latest promotions.
Join Loyalty Programs: Some brands have loyalty or rewards programs that offer exclusive perks, early access to sales, and special discounts for members. Check if Vilebrequin has a loyalty program that you can join.
Check Official Website: Regularly visit Vilebrequin's official website and look for any ongoing promotions or discounts on their homepage or dedicated sale section.
Utilize Coupon Sites: There are websites and browser extensions that compile and share coupon codes and exclusive deals for various brands. Check these platforms to see if there are any Vilebrequin deals available.
Monitor Seasonal Sales: Keep an eye out for seasonal sales events like Black Friday, Cyber Monday, or end-of-season sales. During these periods, Vilebrequin may offer significant discounts on their swimwear.
Engage with Customer Service: Reach out to Vilebrequin's customer service team and inquire about any ongoing or upcoming promotions. Sometimes they can provide exclusive deals or inform you about upcoming sales.
Remember to always review the terms and conditions of any deals or promotions to ensure they meet your needs and expectations. Additionally, be cautious of scams and only access deals from trusted sources and official channels.