UntuckIt is an online retailer that states they cater to men looking for a well designed, stylish button up that is made specifically for the purposes of being worn untucked.
How Does It Work?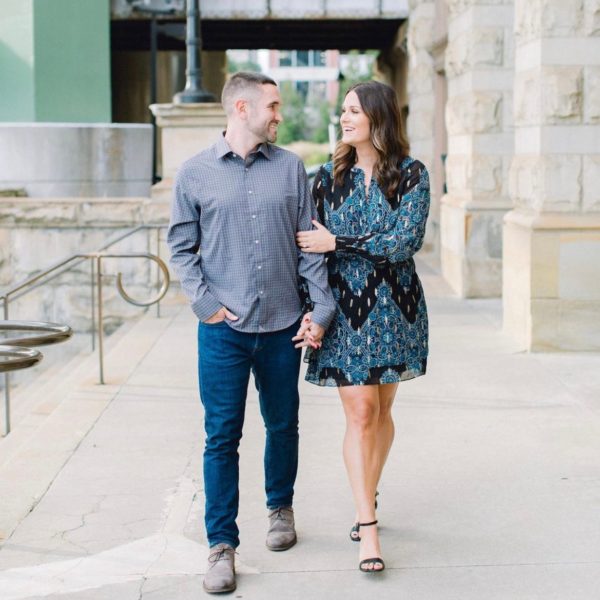 According to their website, many men struggle with being able to find button down shirts that look stylish and well fit when they are worn untucked. They say that most shirts were too long, too bulky or too squared off at the bottom.
To solve this problem, they surveyed and questioned men of all different sizes and ages and found that there was a common fit and style that men wanted to achieve when wearing their shirts untucked.
You can go to their website and search their entire inventory by Size, Regular or Slim Fit, Pattern or Color, or by Sale items.
Cost & Price Plans
Generally speaking their shirts are priced between $79 and $105, depending on a variety of factors, but shipping on all orders is free.
Refund Policy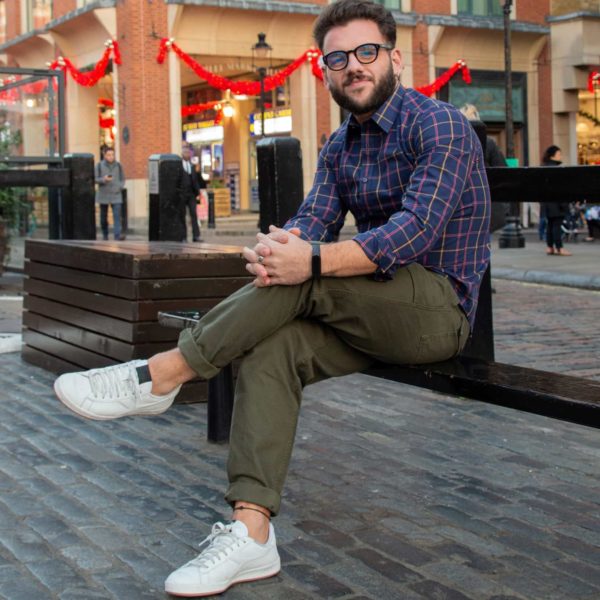 Customers who are unhappy or dissatisfied with what they receive have 10 days from the date of receipt contact UntuckIt.com for a return label.
Customers should contact their Customer Service team by email and let them know whether you are requesting a refund or an exchange.
They will email you a return label that you can use to ship your order back to their warehouse. All returns must post-marked within 7 days of receiving the return label. Returns that are not shipped within this window can only be offered store credit.
Customer Service Contact Info
Customers who would like to speak to their Customer Service team about their questions, concerns, or complaints can do so by email at [email protected].
Reputation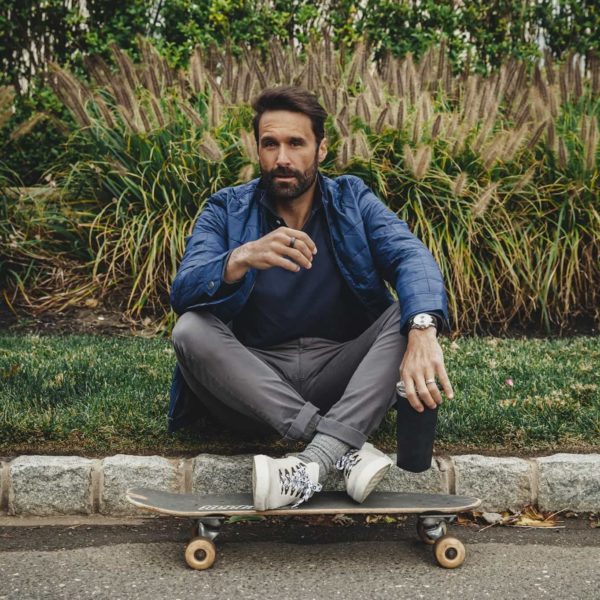 So far this company seems to have positive reviews, both from users and from independent reviewing sources that appreciate the premise behind their design concept and the selection and price points of their actual shirts.
Competitors and Alternatives?
Of course there are many different companies that sell clothing for men online, but not many of them fill the same niche as UntuckIt.com.
If you have any experience with UntuckIt or their products, please leave your reviews below.
Untuckit Shirts Review [Untuckit Shirt Cost, Similar Brands, Locations & Coupon]
Untuckit Shirts Review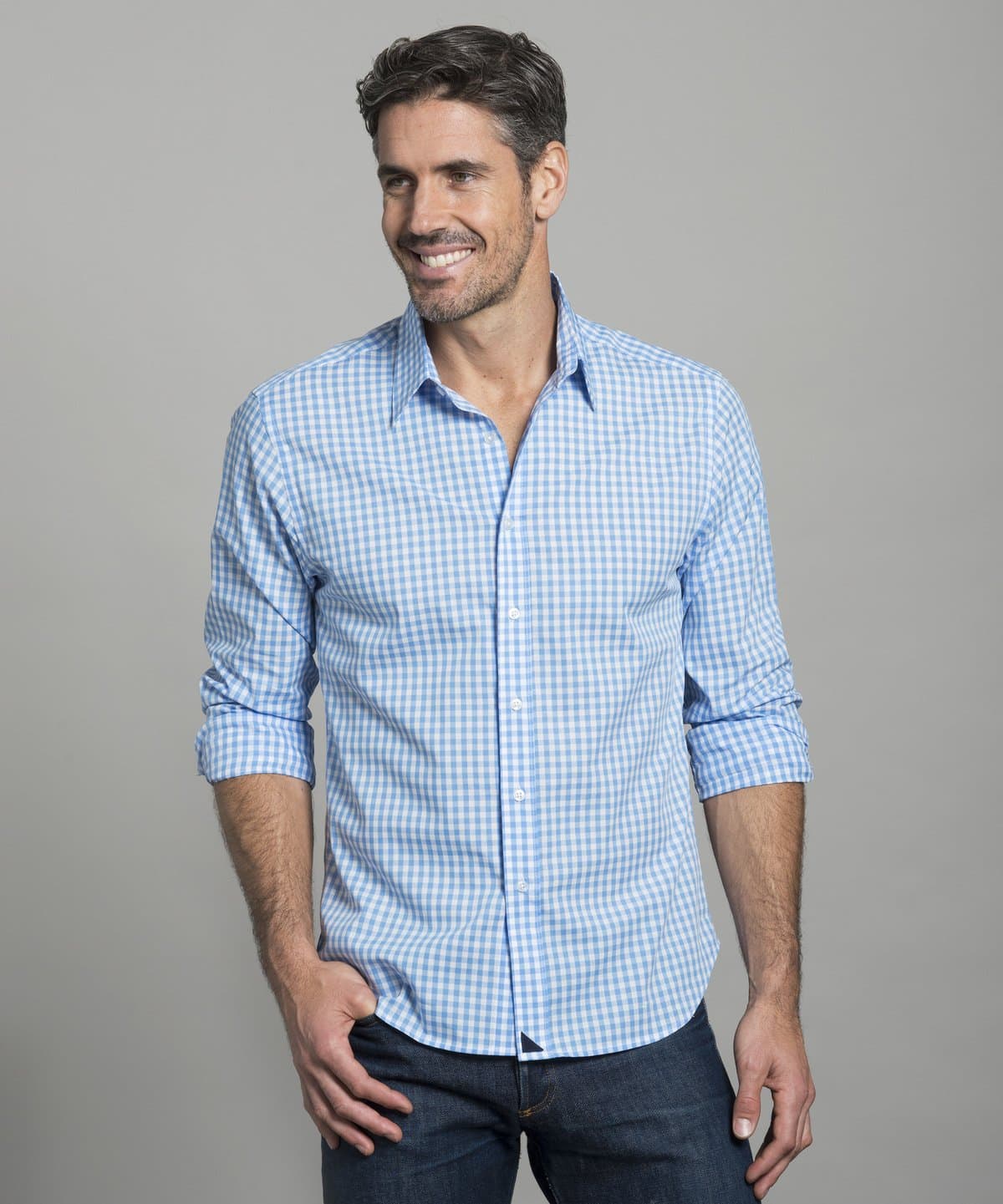 Men, untuck your shirts.
UNTUCKit is the latest line of menswear designed from the ground up to look great untucked.
The founder, Chris Riccobono, struggled to find high-quality shirts that looked great untucked. In his opinion, they were either too long, too bulky or squared off at the bottom.
After a bit of trial and error, he came up with the answer to all of his (and our) problems. The final product is a shirt designed to look great and be worn untucked. These poplin 100% cotton shirts look classy, sophisticated, and trendy at a price comparable to your favorite men's wear spot at the local mall.
Every UNTUCKit shirt has the signature sail tag at the bottom or at the chest of the polos.
What shirt types do they offer?
The UNTUCKit line does not only extend to dress shirts, either. They have everything from casual short sleeved tops to plaids, flannels, and print tees as well.
These casual short sleeved tops look great on just about everyone, with a form fitted top that becomes looser and more forgiving at the waist.
They also have more "rugged" looks, like chambray and denim long-sleeved shirts that can either be dressed up or down as a versatile addition to your wardrobe.
UNTUCKit has done extensive research on what they consider to be the "perfect" shirt length. They are intentionally designed to fall halfway between the belt and the bottom of the zipper, allowing the front pockets to be partially exposed.
Where to buy Untuckit shirts
For starters, UNTUCKit shirts are always available straight from their website. Stores in Philadelphia (Walnut Street) and St. Louis, Missouri are coming soon, so be on the lookout for those. In the meantime, feel free to check out these current locations
Shirts similar to Untuckit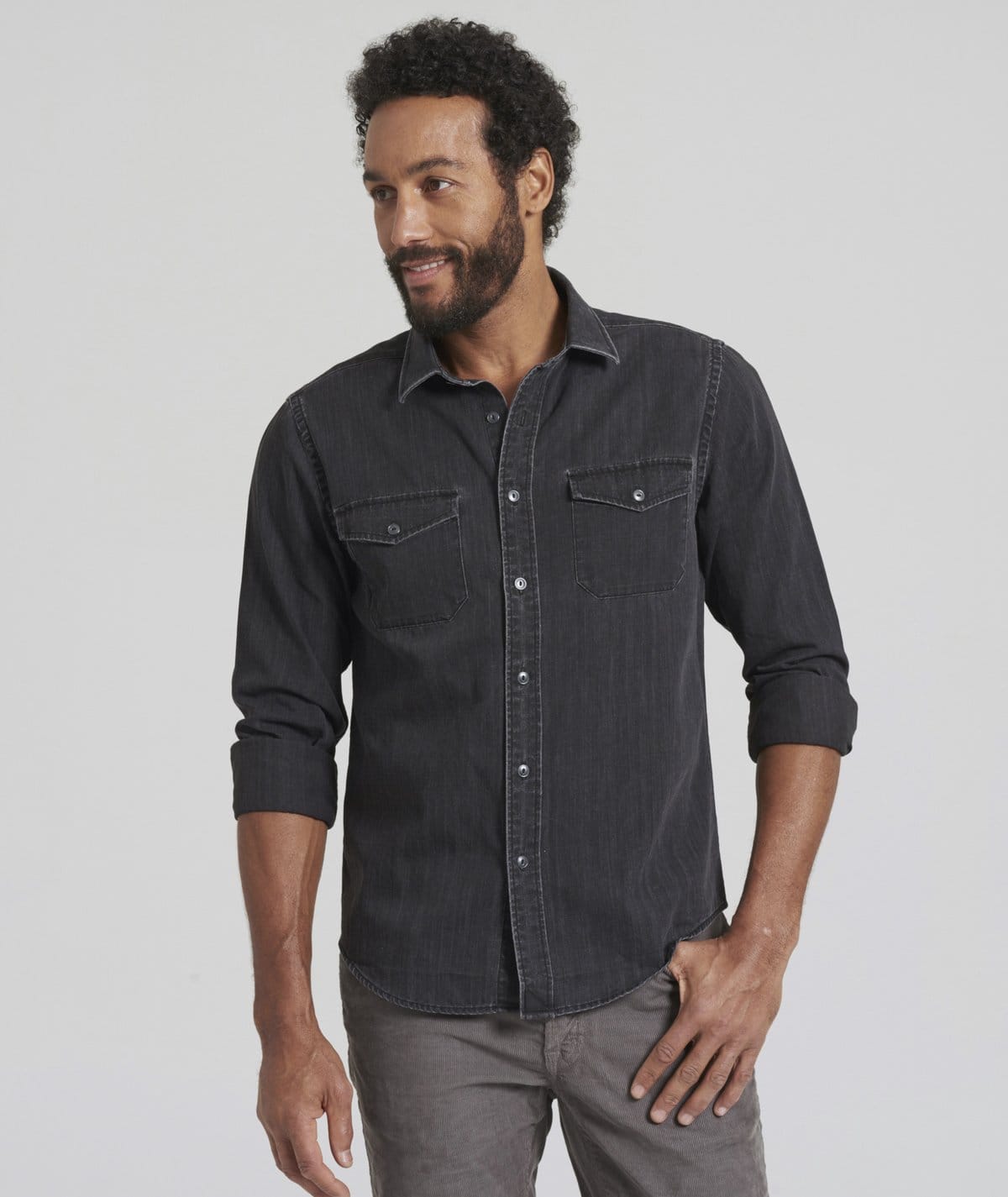 In the world of fashion, you get what you pay for. In the $80 price range, you can get a fair number of dress shirts to choose from. Still, few (if any) competitors solve that pesky problem of untucking your shirt. With UNTUCKit, you are guaranteed to always look fashionable without stressing over the small stuff.
To put it simply: Yes. I never quite realized how nice it is to have a shirt that I don't have to worry about. The fit is nice, the shirt is soft and comfortable, and the fact that it can be dressed up or down is a definite added bonus. If you are looking for a versatile addition to your collection, look no further than UNTUCKit.
You can even save an awesome 20% off your first purchase by using my UNTUCKit coupon, so you have nothing to lose by giving it a try for yourself and letting me know what you think.
Untuckit Men Shirts Review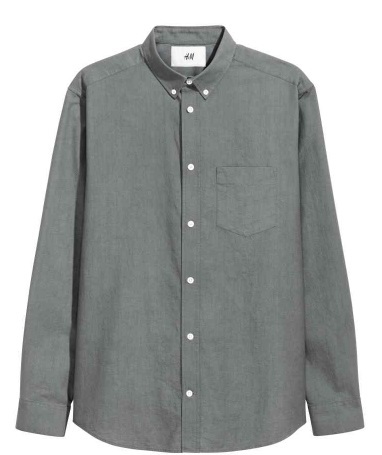 the other day one of the visitors asked me if I had ever tried the Untuckit as we are used to review the best menswear on the internet today we will review the untuckit shirt and I tell you about the fit, quality, style, price and the overall experience of ordering from them.
i ordered the non-iron medium amber hill shirt in a slim fit so you'll be looking at one of the things that I support about shirt is that you don't have to worry about ironing it, so some of my favorite shirts are from hall & madden and ministry of supply dress shirts but there's another shirt companies that can offer great performing fabrics so you don't need to worry about taking care of them.
Untuckit Shirts Price:
at eighty-eight dollars it's not cheap but this shirt is high-quality it lasts long and it's made of good material so at around 88 bucks you're getting what you pay for because you can definitely pick up pick up some shirt for fifteen, twenty dollars but you will probably throw away pretty quickly.
What's Good About Untuckit Shirts:
what I'm interested in the untucked shirt is seeing if I can get a great fit for myself and then if it will last a long time and if it lives up to the not iron performance then I'd say this is a quality brand typically my dress shirts come from hall & madden like i said i also wear ministry of supply and also i have dressed shirts from the no bows and some other companies so I have a very kind of wide breath of brands i like to check out
how does feel like to wear untuckit shirt?
the untucked shirts have a small signature flag on the bottom of all the shirts it's made of a very soft poplin 100% cotton and it is absolutely true after trying on dozens of brands of shirts from low-end to high-end this untuckit shirt feels like a very premium shirt i can tell it's an eighty-dollar shirt i would pay 100 dollars for these shirts.
i can see that the untuckit shirts are designed to be a little bit wider around the waist where i typically had troublse if i wear a more form fitting shirt and belt andit used to sometimes get weird like squeezing around that area so it is interesting how untuckit shirts have found a solution to that issue
Here are some of the Best Shirts in Price and Quality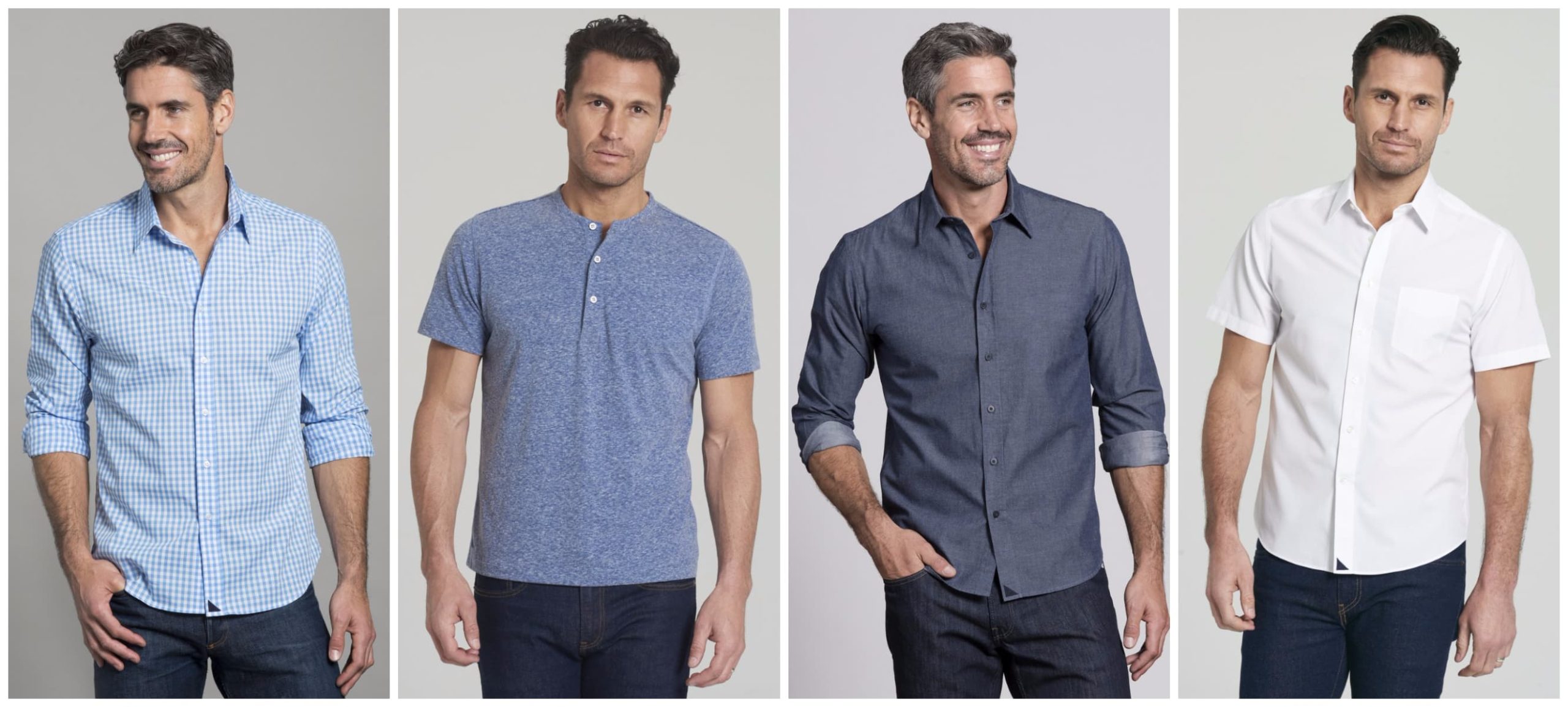 im a huge fan of the slim fit the medium fits me perfectly in the arms of 64 170 pounds i always have trouble with my lanky arms finding something that fits well so the medium slim fit to me is an absolute perfect fit.