Now that I live in a place with actual seasons, I need summer clothes. My existing wardrobe is not equipped to deal with hot and humid NYC summers. So, I recently ordered several items from Pact. Happily, I'm keeping every item from my order.
About Pact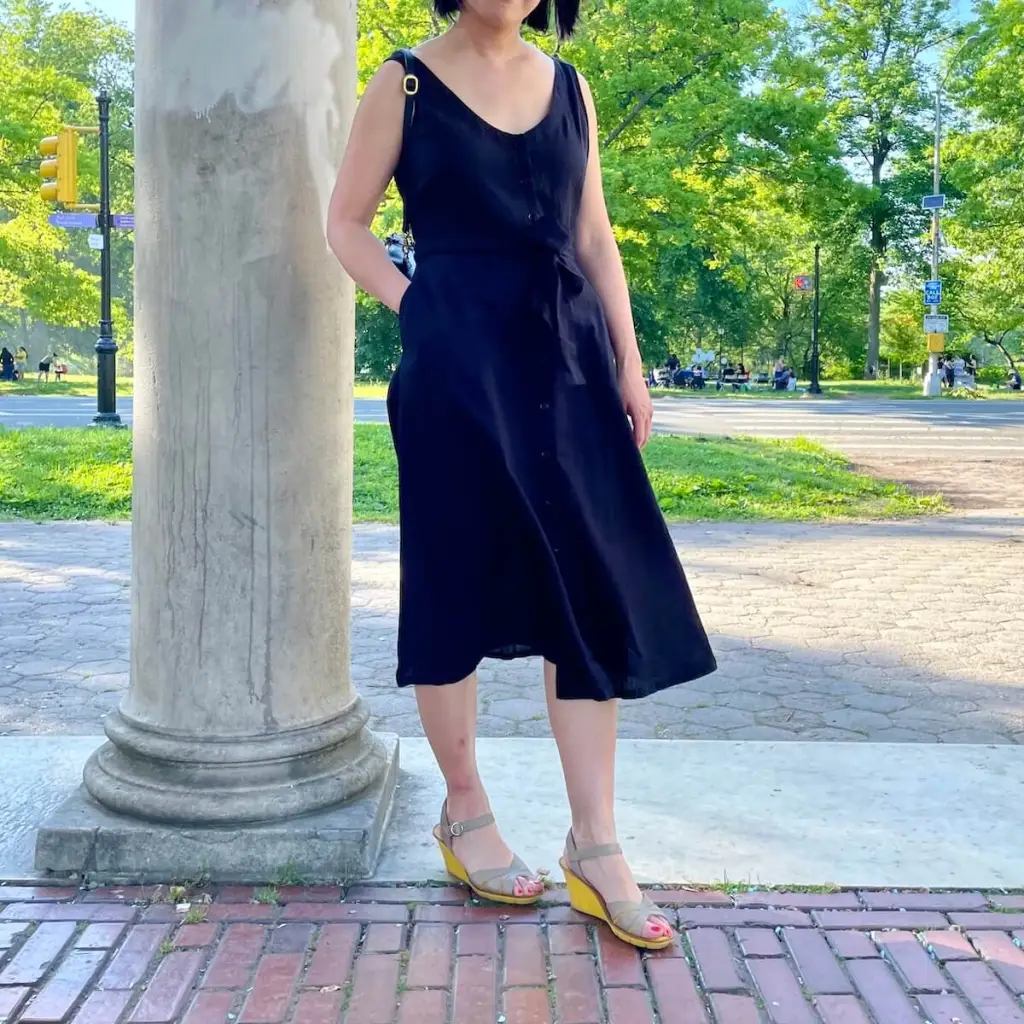 Pact is a company I can get behind for their practices. They use chemical-free dyes and organic cotton. They're also fair trade certified, producing in factories in India (where most of the world's organic cotton is grown).
Pact says organic cotton consumes 81% less water than conventionally-grown cotton and makes a point of listing how much water is saved on each product listing. However, the generally-held belief that organic cotton uses less water appears to be a myth. A recent report by the Transformers Foundation concludes that, "There is no known critically-reviewed correlation between organic cotton farming and reduced water consumption in cotton farming." Nevertheless, I prefer organic cotton because it doesn't use synthetic chemicals and synthetic pesticides.
** This post contains affiliate links, but was not produced in partnership with any brand. If you shop through my links, I may earn a commission. As always, all opinions are my own and I only write about items that interest me. **
The company also walks the walk when it comes to their packaging. They use paperboard mailers and boxes from recycled materials. Plus, the polybags that the clothes come in are biodegradable and won't leave behind microplastics. They should break down in a few years, not thousands. How? Microbes in the bag will eat the plastic!
I tried items from Pact's Harbour and Field lines, which are made of a mix of organic cotton and hemp. (30% hemp for Harbour and 20% for Field). The Harbour fabric feels a bit thinner and breezier, reminiscent of linen, while the Field fabric is thicker and has a bit of a nubby texture.
OK, on to the clothing reviews.
Harbour Tabbed Short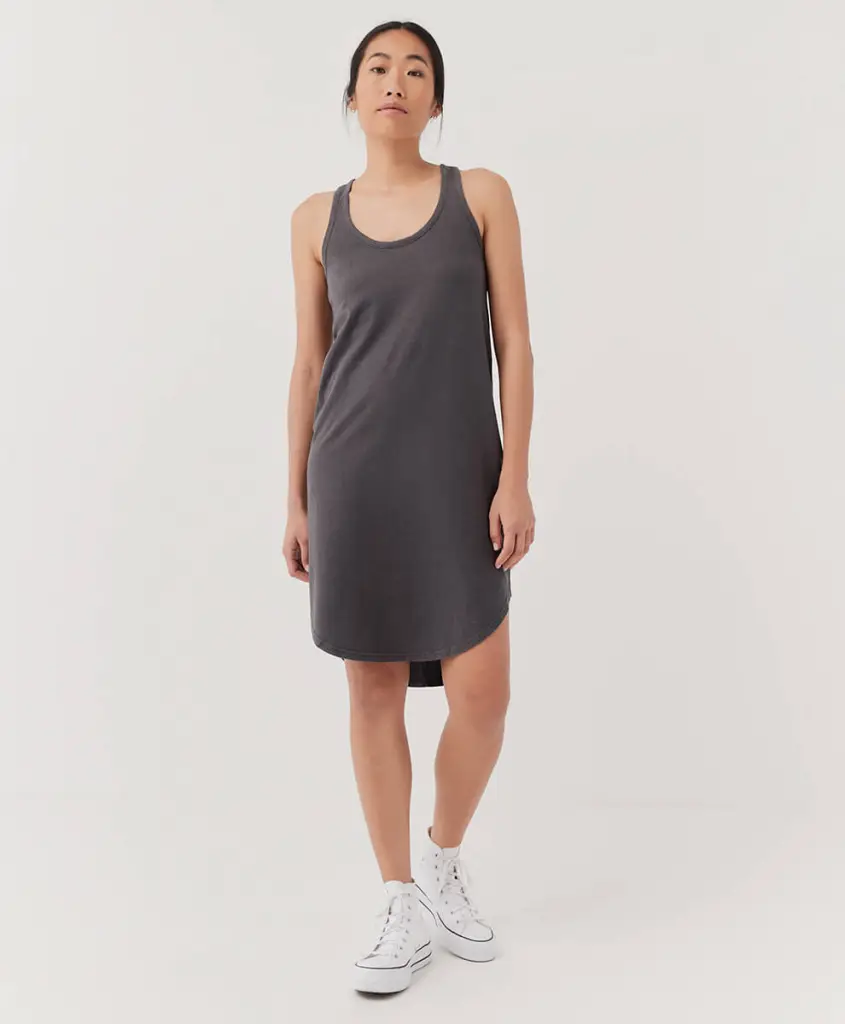 I've probably mentioned more than once on here that I only have one pair of shorts suitable for leaving the house in. So shorts was high up on my shopping list. The Harbour Tabbed Short looked promising to me.
Here's a 5′ 9 model with a 25″ waist wearing size S.
Sizing & Fit: With an 8.75″ rise, I consider these mid-rise. They fit true to size. However, the waist does run tighter in these shorts than the Pact Essential Sweatshort. The elastic initially left light marks on me, though I suspect they'll loosen up after more wears. (UPDATE: They did.) When measured laying flat, the Harbour Short is a little less than an inch shorter across the waist than the Essential Sweatshort in the same size, a significant difference. So size up if you like a loose fit.
Design Details: Tabs on the side allow you to adjust the length. You can fold up the hem and secure them with the tab, which makes the inseam 1.5″ shorter. These shorts also have pockets in the front as well as pockets on the back.
So far, I like these. They're lightweight and they don't wrinkle too much.
Field Reversible Tank
The word "reversible" caught my attention. I love a convertible piece of clothing. So of course I had to try this tank top.
Here's a 5'11' model with a 34″ bust wearing a S.
And here I am wearing the S in golden brown, which reminds me of Dijon mustard.
Sizing & Fit: True to size. I have a 33″ bust and generally wear a S in most brands. The length works OK on petite me, though I prefer tucking it in to shorten it.
Design Details: I love that you can wear it with the V or scoop in front. In this way, it's similar to Vetta's Textured Shell (which I reviewed here). But I find the cut of the Pact tank more comfortable and easier to wear. Both sides are equally comfy.
I like this so much, I want another one. I keep checking to see if the sandshell color (worn by the model above), has restocked in my size. But every time I check, more colors sell out in more sizes. Things seem to sell out fast on Pact's site! This tank top comes in five colors, but I wish there were more. Why isn't there a black? I demand black so I can make a faux romper with the Harbour Short.
Field Racerback Dress
I ordered this racerback dress because it looked like it might be good for really hot days when you don't want anything too close to your body.
Here's a 5'11" model with a 34″ bust wearing M.
And here I am wearing a S.
Sizing & Fit: True to size.
Design Details: I feel like they got the details right with this one. It skims the body and thankfully doesn't show my belly pooch, but it's also not too shapeless. The high-low hem adds some visual interest.
Harbour Midi Dress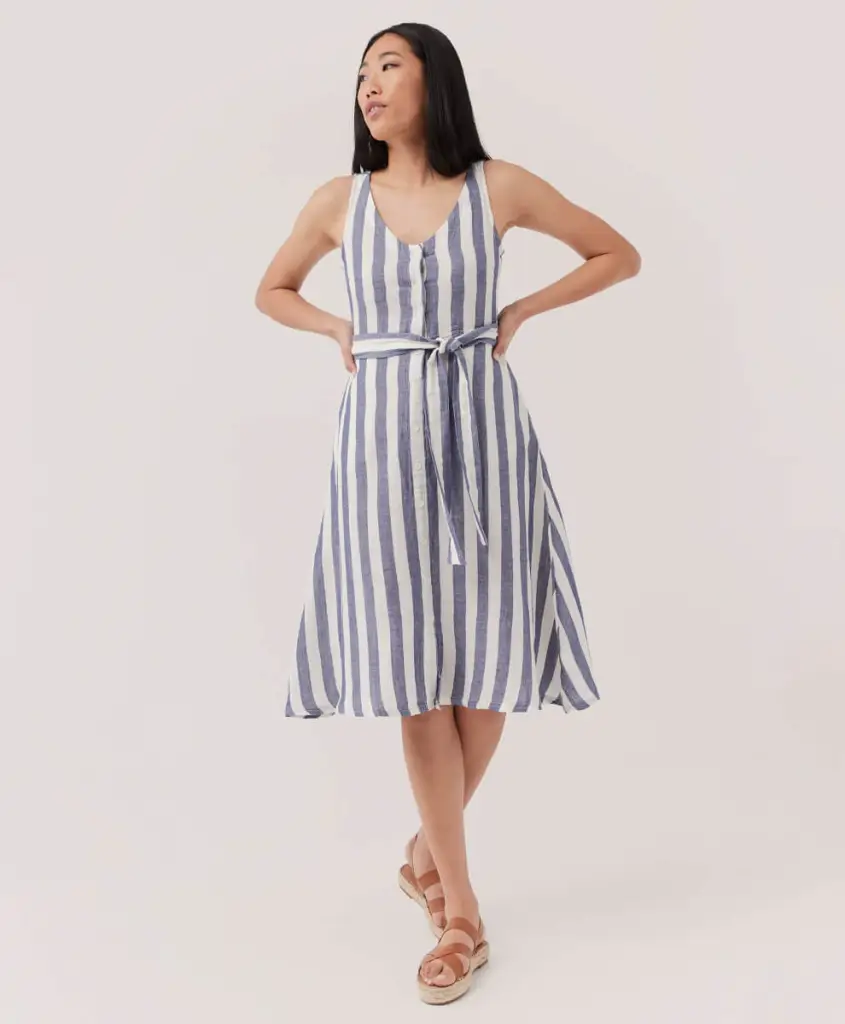 This dress was a bit of an impulse buy. I don't really need another black dress. But I wondered how it might look on me. If I were in the store I would definitely try it on, so I ordered it and here we are.
Here's a 5'11" model with 34″ bust wearing a size S.
Harbour Midi Dress – $118 ($103 on sale)
And here's 5'4″ me in a S.
Sizing & Fit: I ordered this in both S and M because reviews online complained that the top part is small. But that was not the case for me. It fit true to size. However, I have a small bust. If you are busty, I can see it not being roomy enough on top.
Design Details: A classic design. It has a full skirt, a U-shape on the front and back — and pockets! Do note that the buttons on the skirt part are decorative, not functional, so you can't unbutton the whole thing. The belt is removable.
This came in some fun striped patterns as well, such as the mariner stripe that the model is wearing, but also a pink and blue striped pattern called stucco that you can see on these bermuda shorts. Alas, those patterns are sold out. It's only available in black now. However, I've seen the striped versions briefly pop back now and then in a size or two.
Shopping Success
Overall, I'm happy with all these pieces. I've only had them for a short while, so I can't speak to how they've worn. But if they're anything like my Pact sweats (reviewed here), they'll hold up great through wears and washings. I cold washed and hang dried everything and there was no shrinkage or fading. (You do have to iron the shorts after washing to keep the tabbed hem from being twisted.)
Finally, I have some summer clothes!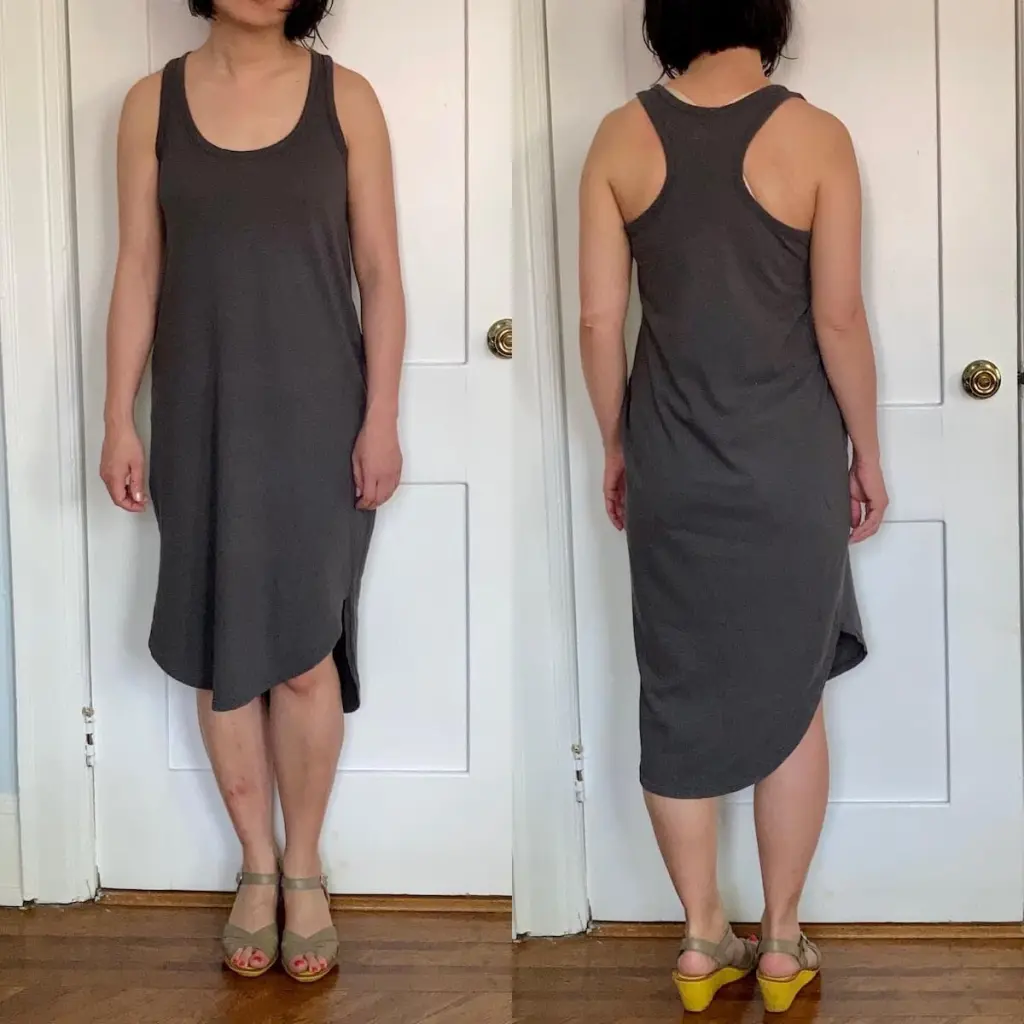 BTW, everything is on sale this Memorial Day weekend on Pact's site. If you're interested in Pact, use my coupon code WELCOMEOBJ to get 20% off your first order. (I'm not sure if you can stack the coupon code with the sale, but if you can only use one, it seems like the 20% off coupon code saves you more.)