About
Outdoor Voices is a popular activewear brand based in the United States. It was founded in 2013 by Tyler Haney with the mission of inspiring people to be active and have fun while doing so. The brand focuses on creating high-quality and stylish athletic apparel that is designed for both performance and everyday wear.
One of the key principles of Outdoor Voices is the idea of "Doing Things." They believe that exercise and physical activity should be enjoyable and accessible to everyone, regardless of their fitness level. The brand encourages people to get outside, move their bodies, and embrace an active lifestyle at their own pace.
Outdoor Voices offers a range of activewear for both men and women, including leggings, shorts, tops, sports bras, sweatshirts, and accessories. Their products are known for their comfortable fabrics, flattering fits, and modern designs. The brand emphasizes the use of technical materials that are breathable, durable, and suitable for various activities.
In addition to their products, Outdoor Voices has also created a community around their brand. They organize events and activities such as group hikes, runs, and yoga classes to foster a sense of togetherness and inspire people to stay active. Their social media presence and online platform also serve as a space for customers to share their experiences and connect with others who embrace the Outdoor Voices lifestyle.
Volley Dress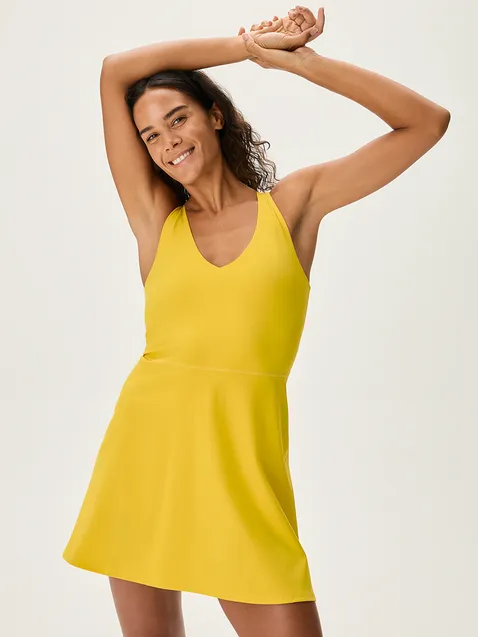 A dress that's got game — and everyone's attention. This dress is a fit-and-flare style designed to turn heads and hold you in. Made in SuperForm™, this style features a supportive yet lightweight feel and a built-in shorts liner with two pockets.
OV Earth Graphic Everyday Classic Longsleeve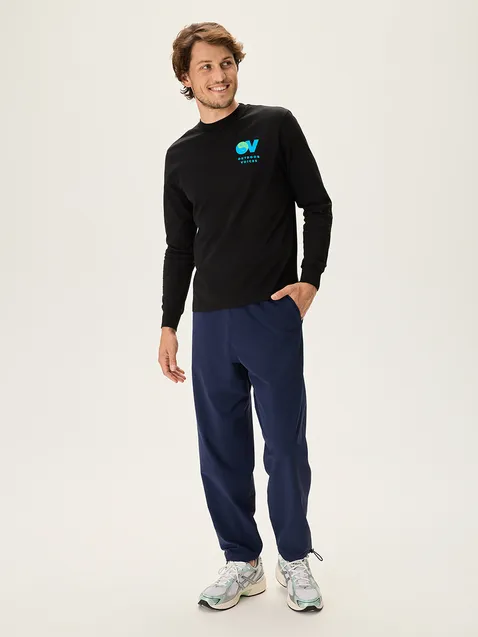 Get outside, get exploring in this unisex longsleeve. Made in 100% Organic Cotton Jersey, featuring a 100% organic graphic.
Outdoor Voices Graphic Longsleeve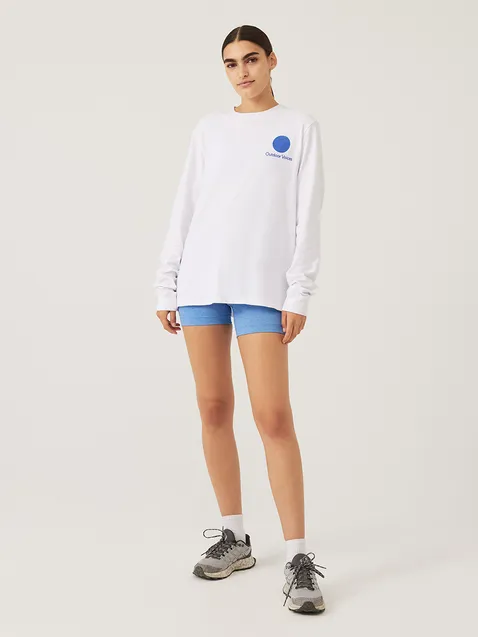 For Team OV a circle represents infinite creative expression, inclusion, movement, and community. Unisex sizing.
SolarCool Tourist Pant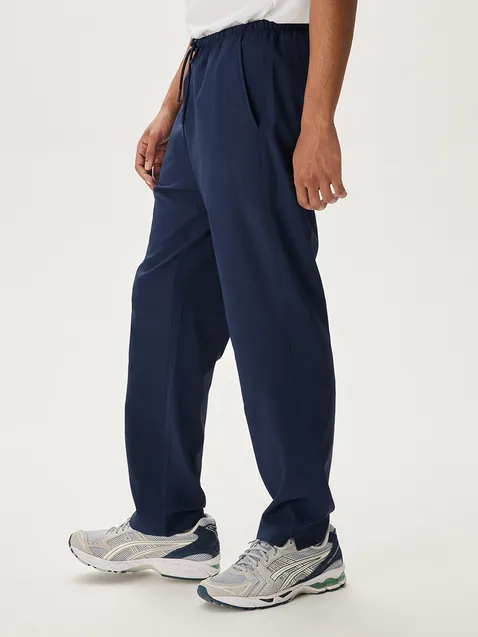 Literally our coolest pant yet. Designed to be lighter-than-lightweight and ultra-breathable, with UPF 50+ sun protection, an adjustable waistband, and plenty of pockets.
Sunday 7″ Short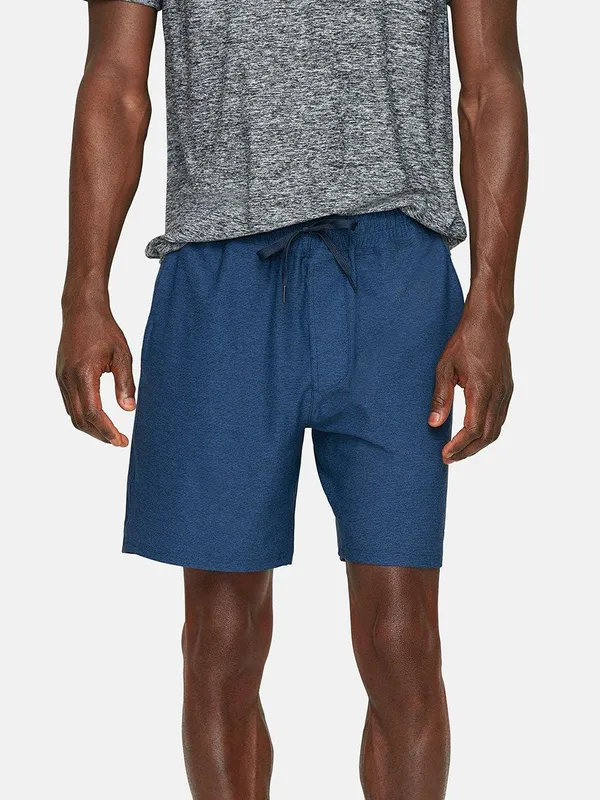 The go-to versatile short for everyday activity. Made in durable, mid-weight Textured Compression with a classic fit and easy stretch.
RecTrek Relaxed Pant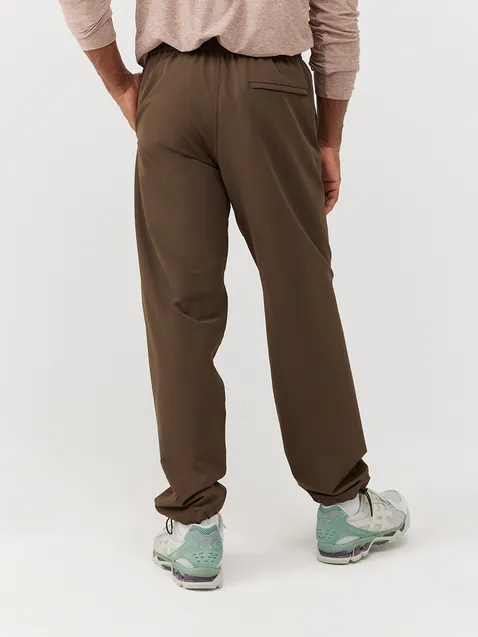 Our most versatile pant for outdoor recreation. Made in durable, elements-resistant RecTrek, featuring a generous, wide-leg fit for extra mobility and comfort.
CloudKnit Hoodie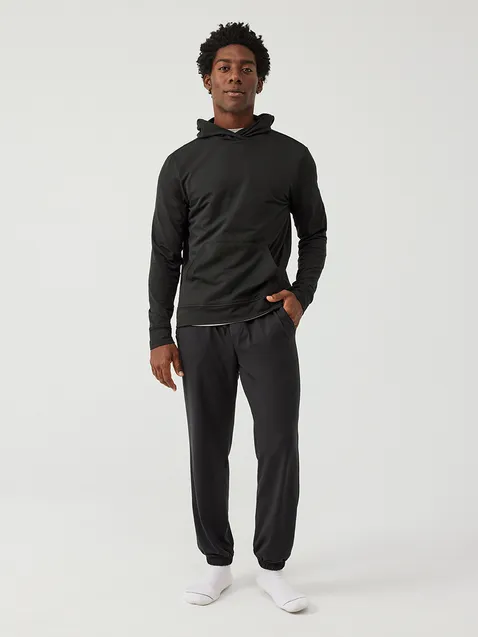 The softest hoodie you'll ever wear. Made in our lightweight crazy-soft CloudKnit fabric. Product was formerly called All Day Hoodie.
Description:
The softest hoodie you'll ever wear. Made in our lightweight crazy-soft CloudKnit fabric.
Product was formerly called All Day Hoodie
Care Instructions:
Machine Wash Cold
Tumble Dry Low
Do Not Bleach
Do Not Iron
Do Not Dry Clean
Read more about how to extend your product's life here.
How It Fits
Classic, closer-to-body fit
Customers are saying it fits true to size. View All Reviews
CJ is 6″ and wears a Size medium
Organic Cotton Terry Hoodie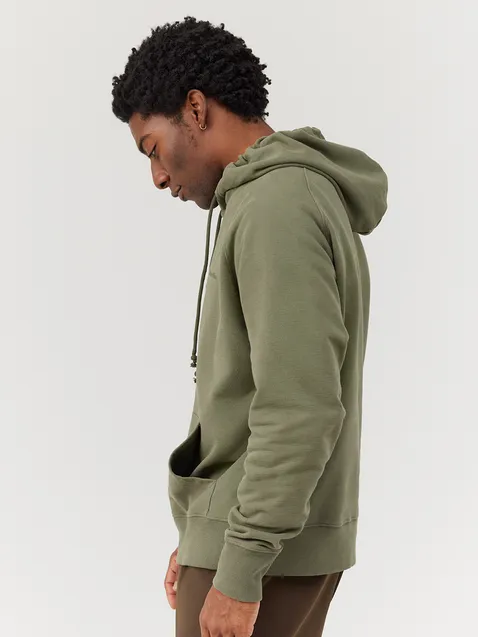 Everyday comfort has entered the chat. Move freely from your warm-up to your cool down in this slightly oversized hoodie made in a plush 100% Organic Cotton Terry and featuring a unisex fit.
Beach Towel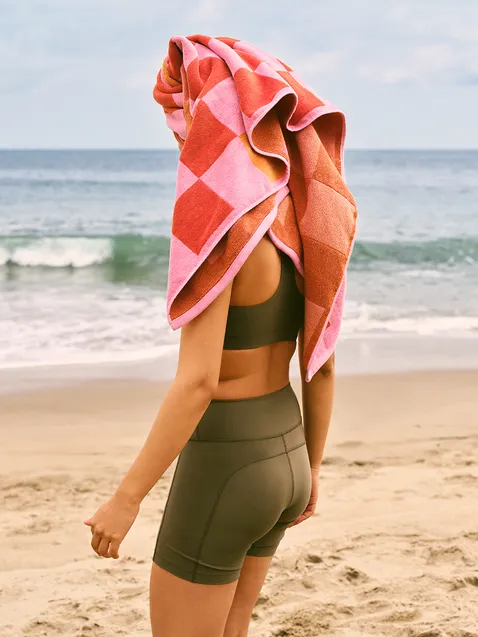 Everything a beach towel should be — thick but not heavy, soft but still absorbent, and big enough for beach hangs. Medium weight 100% cotton milled and manufactured in the USA.
SolarCool Tourist Hat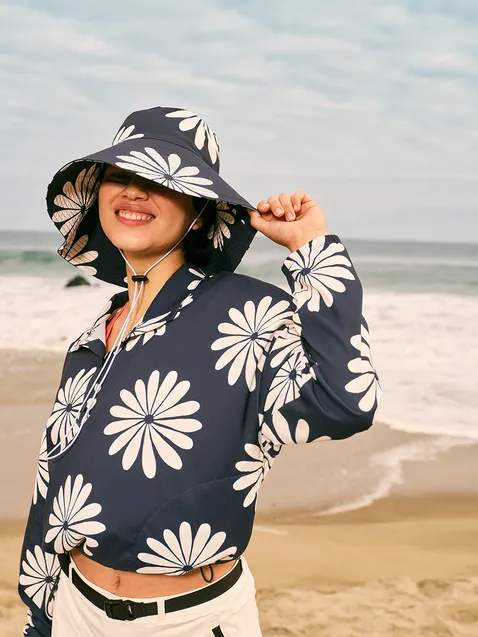 Stay Doing Things in the sun. This adjustable wide-brim sun hat comes with UPF 50+ protection, an adjustable bungee chin strap and internal adjustable hat band.
Men's Chaco Z1 Classic Sandal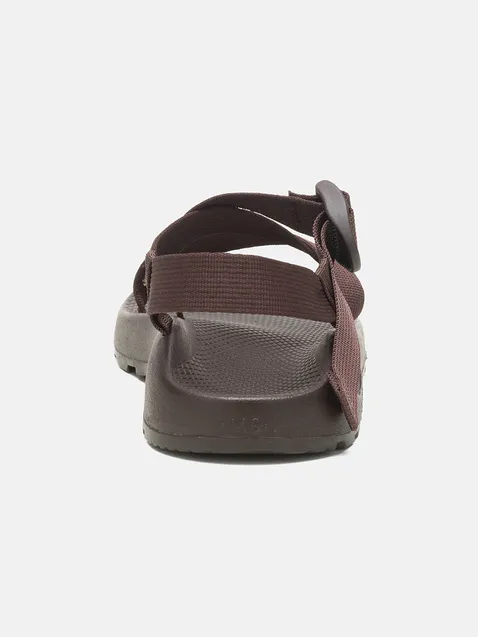 A seriously versatile shoe for wet and wild activity. Featuring Chaco's signature criss-cross straps that allow for 360-degree adjustment, an ultra-supportive footbed, and a grippy no-slip outsole.
FAQ
Certainly! Here are some frequently asked questions (FAQs) about Outdoor Voices:
Where can I buy Outdoor Voices products?
Outdoor Voices products can be purchased through their official website at outdoorvoices.com. They also have several retail stores located in various cities across the United States.
Do they ship internationally?
Yes, Outdoor Voices offers international shipping to select countries. You can check the availability and shipping options for your specific location on their website.
What is the return policy?
Outdoor Voices has a 30-day return policy. If you're not satisfied with your purchase, you can return the item(s) within 30 days of receipt for a refund or exchange. The returned items must be in new, unworn condition with the original tags attached.
What sizes do they offer?
Outdoor Voices offers a range of sizes to accommodate different body types. Their size options typically include XS, S, M, L, and XL, varying by product. It's best to refer to the specific size chart provided on their website for accurate sizing information.
Are their products suitable for various sports and activities?
Yes, Outdoor Voices designs their activewear to be versatile and suitable for a range of activities, such as yoga, running, hiking, cycling, and gym workouts. Their products are made with performance-enhancing materials to support movement and provide comfort during physical activities.
How should I care for Outdoor Voices products?
It's recommended to follow the care instructions provided on the garment's label or on the product page on their website. Generally, most Outdoor Voices products can be machine washed with like colors in cold water and tumble dried on low heat. However, some items may require specific care, so it's best to refer to the individual instructions.
Do they offer gift cards?
Yes, Outdoor Voices offers electronic gift cards that can be purchased on their website. These gift cards can be sent via email and can be redeemed online or in-store.
Can I collaborate with Outdoor Voices or become an ambassador?
Outdoor Voices has collaborated with various individuals and organizations in the past. While specific details on collaborations and ambassador programs may vary, you can reach out to Outdoor Voices directly or check their website for any available opportunities or guidelines.
It's worth noting that Outdoor Voices may have updated their policies or introduced new features since my last knowledge update in September 2021. For the most accurate and up-to-date information, I recommend visiting their official website or contacting their customer support directly.
Conclusion
Outdoor Voices offers a wide range of activewear products for both men and women, including leggings, shorts, tops, sports bras, sweatshirts, and accessories. Their garments are designed with high-quality materials that prioritize comfort, durability, and performance.
The brand not only focuses on creating great products but also fosters a sense of community. Outdoor Voices organizes events and activities to bring people together and promote an active lifestyle. They also maintain an online platform and social media presence for customers to share their experiences and engage with the Outdoor Voices community.