Have you ever wondered if Shein is legit? Looking for Shein reviews? Today I'm talking about my seven years of experience shopping for Shein clothing and givings you all the tips on how to get things that are awesome. This post is not sponsored, but it may contain affiliate links. Don't forget to SNAG 5 SECRETS FOR FINDING AMAZING THINGS ON SHEIN by dropping your email below.
7 Years of Shein reviews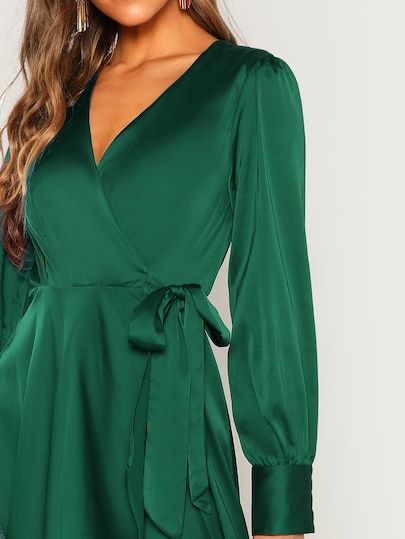 I have been ordering things off of Shein.com for over 7 years now. This China-based website has been taking the fashion world by storm and continues to grow in popularity. Overall, the items on the site are hit or miss. But, over the years, there are a few tips I've found that have made my last two years of purchases almost always great.
There was the first oversized knit cardigan I ordered (and styled in this post) that was incredible quality, especially given the price, and is still going strong in my closet. And then there was this dress, which looked nothing like the pictures and just didn't fit well at all.
And then there's the top floral top I'm wearing in today's post. I actually borrowed from my sister's closet and was so surprised to find out she'd ordered it off of Shein! It also comes in a cute powder blue was only $12 right and is something I'd expect to pick up at Loft or maybe J.Crew Factory.
History of Shein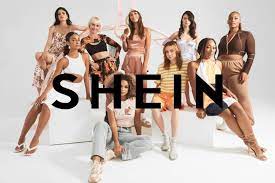 Shein (formerly SheInside) was founded in October 2008 in Nanjung, China, with the belief that everyone can enjoy the beauty of fashion. Shein's mission is to bring customers on-trend styles at affordable price points.
In 2012 Chris Xu, an American-born graduate of Washington University, gave up his wedding dress business to buy the domain Sheinside.com. He rebranded to Shein in 2015 with his eye on overseas markets. Today, the fast-fashion brand has websites for customers based in the United States, Spain, France, Russia, Germany, Italy, Australia, and the Middle East, with numerous globally positioned warehouses. If you're shopping in the US you'll see different product images and have a different user experience than a customer shopping in Japan.
If you're interested in finance, you might like to know that in 2020 Shein completed a round of Series E financing which gave Shein a valuation over $15 billion. Revenues are not disclosed but locally estimated to be over $10 billion annually. The U.S. is now Shein's largest market and it was the most talked about brand on Tik Tok in 2020.
Is Shein Legit?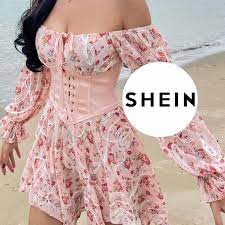 I know, a darling blouse for $12 when an almost identical one sells at J.Crew for $70 seems too good to be true. It is and it isn't.
When it comes to Shein, you are paying for low quality, fast fashion. This isn't always a bad thing.
Shein takes popular, trendy, higher-end items and makes a lower quality version of them for a much lower price point.
I love Shein for pieces that don't have to be workhorses in my closet (cute summer blouses I may or may not want to wear again next summer, midi skirts I only wear every once in awhile to church, etc). For a dress you want to wear twice a week, all summer, for the next four years, ordering from Shein isn't going to be your best bet. But for a top to wear to brunch with your girlfriends? It could be perfect.
Is Shein Safe?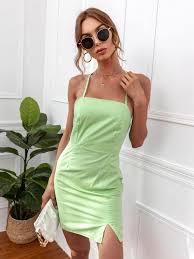 Yes, Shein is a reputable Chinese fast fashion manufacturer that ships to over 220 countries around the world. It did have an information security breach back in 2018 but Shein does not sell your information. I have been ordering from Shein for 7+ years with no problems.
Shein Shipping
When I originally started ordering from Shein years ago, things took almost a month to arrive because each order shipped directly from China. Now, they have a distribution plant here in the United States so many things ship MUCH faster.
Shein has a main warehouse in China and Hong Kong and then many fulfillment centers around the world. In the US, the main fulfillment center is LA.
How long does Shein take to ship?
Once you place your order there are usually 2-4 days of processing time before your order is ready to ship.
How long does Shein take to deliver?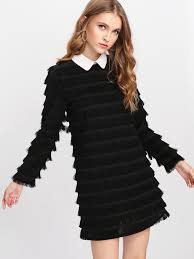 If you are using standard shipping, most things take about 10 days to arrive in the US. I've had some items arrive in as little as 5 days (probably something that was in-stock in the US fulfillment center). You can use Shein's shipping estimator to see how long it will take. They also offer tracking so you can see where your package is. The tracking info doesn't update until the order has been processed and left the Chinese warehouse.
On average, things arrive on my doorstep within a week or two.
If you're ordering from Shein for an important event, definitely give yourself plenty of time for the item to arrive.
They do now offer free shipping on orders over $49 and free returns. Sometimes I see them running promotions for free shipping with no minimums as well.
Where does Shein ship from?
Shein ships from its main Chinese warehouse or one of its many fulfillment centers positioned globally. This is why things can take up to two weeks to arrive or be on your doorstep within 5 days.
Shein Sizing Guide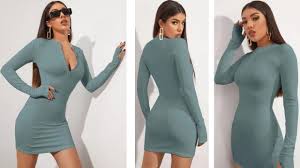 Shein sizing has gotten more consistent over the years. When I first started ordering from Shein I found their items tended to run small and short compared to standard US sizing. Now, though, you are usually safe ordering your standard US size.
When it comes to sizing, the best thing you can do is read the reviews and pay attention to the specific measurements. A lot of the clothing pieces have waist, bust, and length measurements and I recommend taking your own measurements before ordering.
While it's getting better, the sizing isn't consistent across items. For example, if you were a small in one blouse, you aren't necessarily a small in another blouse. This is where it is important to pay attention to the sizing guides and read the reviews.
Tips for Shopping on Shein
Okay, so Shein is a legit site. But how can you find really great items? With tens of thousands of items to choose from across so many categories, how do you find something you'll love?
1. Read the Shein Reviews:
The BEST thing you can do to improve your experience with Shein is to read the reviews of items before you purchase. It is helpful not only to see if it has positive reviews, but to check the review's comments about sizing, quality, material, and color.
You can find out if something is sheer, running small, or oversized from the reviews. It is also helpful to look at the images uploaded and compare those to the product pictures. Sometimes colors are a little off from product images to the customer reviews are a must-check.
I'd caution against ordering something without a review – you can always try it but you won't be sure what you're getting until it arrives.
2. Go for trendy clothing pieces (not classics)
Shein is a great place to dip your toe into trends. Thinking about peplum but not wanting to spend $50 for a top at Nordstrom? Just grab a top or two on Shein. Love the pom pom details on everything right now but know you probably won't want to be wearing it next summer? Grab something from Shein.
The pieces are not designed to hold up to frequent laundering so if you're looking for the white tee you're going to wear with all your jeans this summer and then under cardigans all winter, invest in something of higher quality (like this amazing one I LOVE from Able).
That said, there is a HUGE selection of fun, on-trend pieces to choose from in one place at Shein for a fraction of the price you'd find them somewhere else.
3. Stick with the Shein sizing measurements
Even if you're usually an XS and you think the size guide must be wrong because on this top it's telling you to order a L, believe the sizing guide. And remember, the sizes aren't consistent across the site so keep your measuring tape handy and check the measurements for each item you add to your cart. It's also helpful to check Shein's reviews from customers about sizing.
4. Be ready to steam + hang dry: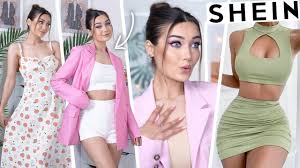 Out of the package pieces are quite wrinkled and unimpressive but they clean up well. I typically hang dry delicate clothing and Shein pieces are no exception. Be sure to have a steamer on hand (this is my favorite one from Amazon) to freshen up your pieces.
5 + 6: Grab the two best bonus tips :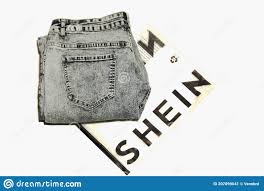 Drop your email below and I'll send you my two best bonus tips (and I link the $30 sweater set the CEO of J.Jill complimented me on at a store opening back in Boston thinking it was cashmere).
Best things to buy from Shein
Blouses
Skirts
Dresses
Coats (especially fun colors/ patterns that don't have to be your warmest piece)
Anything Trendy
Anything where fit is less important (chunky sweaters, cardigans, and loose blouses have always been a big win for me!)
Swimsuits (check out the full Shein swim review here)
Maternity: Shein recently launched an extensive maternity line and I WISH I'd had it when I was pregnant