About Igloo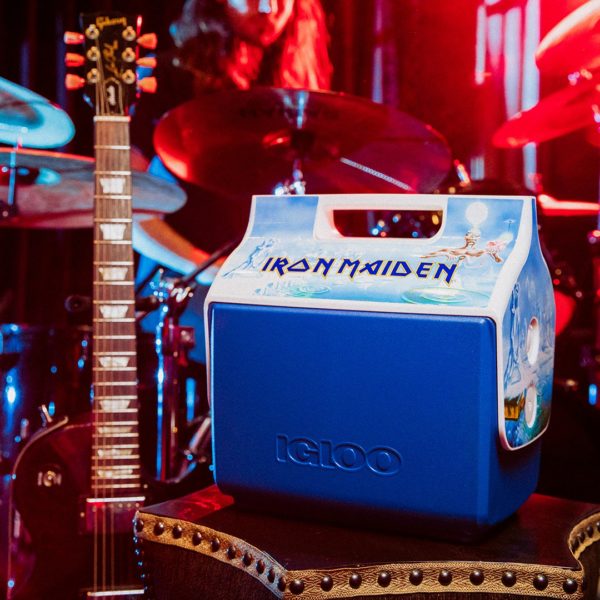 Start preparing for the upcoming summer heat in style. The excitement of beach days, hikes, and road trips can cause a mad dash buying of clothes, swimsuits, and more, but too often overlooked is one of the most necessary elements – the cooler.
Igloo Coolers provides a model for every situation, keeping food and drinks nice and chilled throughout the longest summer parties, making battling the summer sun a breeze.
This brand isn't new to the game. In fact, at the time of writing this article, they have over 259k followers on Instagram.
We also have to note their features in Forbes, The New York Times, New York Magazine, and more. Safe to say this brand seems established in the industry.
Despite their popularity, this Igloo Coolers review won't be swayed. Breaking down the business, we'll be checking out highlights, products, ratings, and more to determine whether these coolers should be the ones facing the summer sun this season.
Overview of Igloo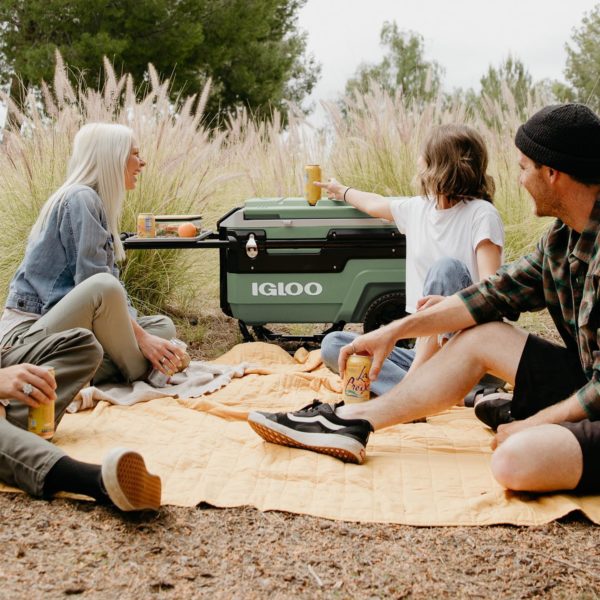 We'll be honest, this one goes back further than we expected. Igloo actually came to the market in 1947, first built in a small metalwork shop. Built during a time in which family trips were functional and modest, this brand wanted coolers to match.
Focusing on transportation and lasting temperatures, Igloo helped summer fun survive the beaming sun.
Since their initial launch, this business has been all about growth. Growing in inventory, staff, retail locations, and more, they're quite proud to maintain that original goal of happiness in every event.
Whether hiking, partying, or taking a trip to see the grandparents, Igloo Coolers are around to ensure the journey is comfortable, relaxed, and joyful.
Working harder every year, Igloo Coolers haven't let success get to them. They continue to persevere, which actually ends up being one of our favorite things about them.
The push to keep moving forward with innovation and design really speaks to their passion for what they do. Of course, that's just one of the pieces we have to highlight for this company:
Highlights
Wide range of coolers, drinkware, accessories, and more
Afterpay payment plans available
Reasonable prices
Eco-friendly insulation
Partnerships with recognizable brands and names like Hello Kitty, Iron Maiden, Disney, and more
Igloo Coolers Review
There's a lot to cover in this Igloo Coolers review, and products are only the beginning. There are so many models to check out that it was hard to know where to even start.
That's why we stuck with showcasing the bestsellers of this brand, each with a lasting 5-year warranty to assure customers of quality and performance.
Igloo Coolers Trailmate Journey 70 Qt Cooler Review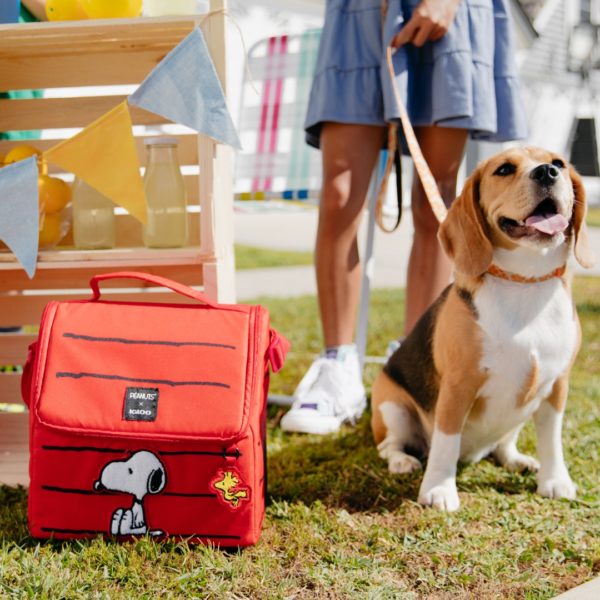 Whether heading to the beach or hiking the trails, we all need to take a break for food and water. Why not rest in peace with the Trailmate Journey 70 Qt Cooler keeping all refreshments…refreshing?
This Igloo Coolers review had to start off with the Trailmate for its all-terrain build. Steady handles in place to make lugging it through the woods easier than ever, the wheels really steal the show for this one.
Durable with a strong tread, these wheels can tackle dirt, sand, and mud as though it's simple pavement, making it incredibly simple to stay stocked in supplies.
Upon arriving, set it down on the legs to keep the cooler accessible and suspended from the muddied ground.
Featuring four cup holders in the lid with a removable food tray, feel free to treat this cooler as a table itself, setting up a nice location to eat, rest, and relax with a cool drink in hand.
Use the external pocket to toss any last-minute items in, secure it with the tie-down hooks, and head out for a peaceful day in nature.
Igloo Coolers IMX 70 Qt Cooler Review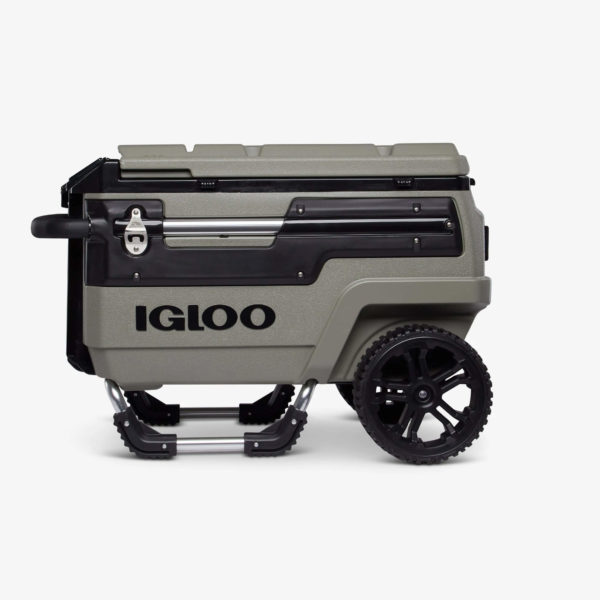 Setting up for a beach party? Drinks are no problem with the IMX 70 Qt Cooler at hand.
This cooler is all about premium temperatures for drinks, helping ice last up to 7 days in the heat and shine of the sun.
Durably built to handle the wear and tear of travel, this cooler keeps things clean through a handy internal basket that not only suspends drinks to avoid them touching the warmed plastic but also removes them with ease for a quick clean.
Great for fishing, this cooler also understands the priorities of the open waters. Crafted with a fish ruler right in the cooler, customers can catch, measure, and then crack open a cold one with the built-in bottle opener to celebrate.
Holding up to 105 cans, it's too easy to be out all day with this one – we can't really blame anyone who does.
Igloo Coolers Party Bar 125 Qt Cooler Review
This one really says it all in the name – it's the Party Bar 125 Qt Cooler. Wonder what we could possibly talk about with this model?
This cooler actually has a pretty cool history to it – it was inspired by outdoor beer chests from Texas.
Constructed with top-quality insulation to keep drinks cool into the early morning for the after-party, this cooler comes ready to move with the people, sitting on a removable, roller base that locks wheels when settled into its latest location.
Secure drinks with removable dividers and lock those casters into place for any travel. This Party Bar prepares for every situation.
Whether in need of a bottle opener, towel, or trash bag, this cooler holds it all to get the party going and assure clean-up after. Just make sure to keep those remaining cans of the initial 121 that it holds locked up so the work actually gets done.
Party hard with pleasure for $200.
Igloo Coolers Trailmate Marine 70 Qt Cooler Review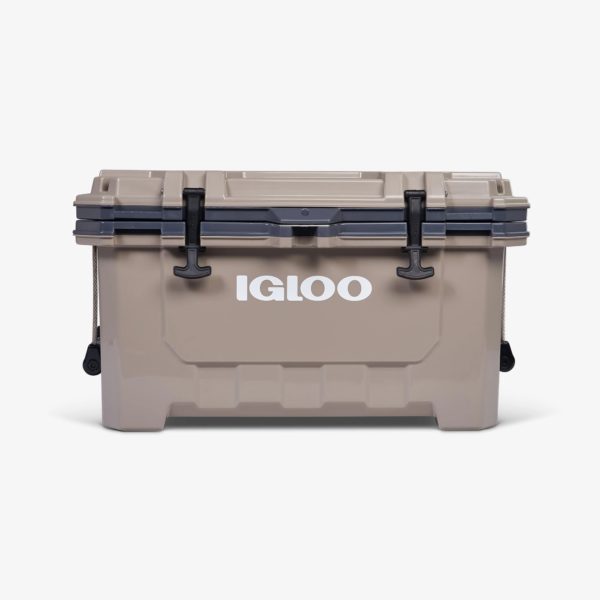 This Igloo Coolers review thought we'd leave it with one Trailmate model, but then remembered that the Trailmate Marine 70 Qt Cooler existed, and…well, who can ignore that?
Similar to the Trailmate model we noted before, this product tackles every type of terrain. Thick wheels and a sturdy handle make this one ready for the worst. Roll it along with a nice and smooth ride, parking wherever you please to take a nice lunch break.
Preventative lining combats any stains and odors, leaving food and drinks fresh for the picking. Grab a snack from the dry storage compartment, a drink from the cooler, and pull out the telescope handles to rest the butler tray on to really relax.
Not happy being at one with nature? Prop up a phone or device in the lid slot to comfortably watch or read while eating. Take some time, lock things up upon leaving, and keep moving until the next break with those 112 cans waiting for you.
Get ready for a good day with the cool food contained by this one for $300.
Igloo Coolers Retro Picnic Basket 25 Qt Cooler Review
Possibly one of our favorites in this Igloo Coolers review, the Retro Picnic Basket 25 Qt Cooler throws us right back to childhood, nostalgia, and simpler times.
Designed with the iconic '90s style in mind, these coolers are all about bright and contrasting colors that many grew up with. Available in six different color combos, we're big fans of the turquoise, yellow, and pink selection.
Of course, we'd recommend taking a glance through to find something closer to personal picnic memories.
Despite the older look, these Igloo lunch coolers remain present in their construction.
Using eco-friendly insulation to secure all contents, this reasonably sized cooler doubles up as not only lunch and refreshments storage but also a comfortable seat to avoid sitting on the ground.
Strong, solid, and simple to carry in a single hand, this cooler is ready to handle any adventure.
Go back to the old days with a new perspective for $50.
Igloo Coolers Tag Along Too Cooler Review
Sometimes all we want is a cold drink after a long walk. No one should worry about dragging along a giant cooler during every trip – that's why the Tag Along Too Cooler exists.
This smaller satchel may seem simple, but it does a better job than any of us could ask for. Holding up to 14 cans, this smaller selection comes in over 10 bright and bold colors to bring a bit of fun to any day.
Keeping things cool for up to two days, the real beauty of this one comes in its carrying method.
Rather than lug around another cooler on wheels or handles, this model is all about keeping things clear through its hands-free methods. A single strap rests crossbody to leave drinks within reach without requiring constant effort from those making the hike.
When ready for a break, just pop the side lock and let the hinge hold the lid upright while digging around for that perfect beverage.
Stylish and simple, this one is available for $55.
Who Is Igloo For?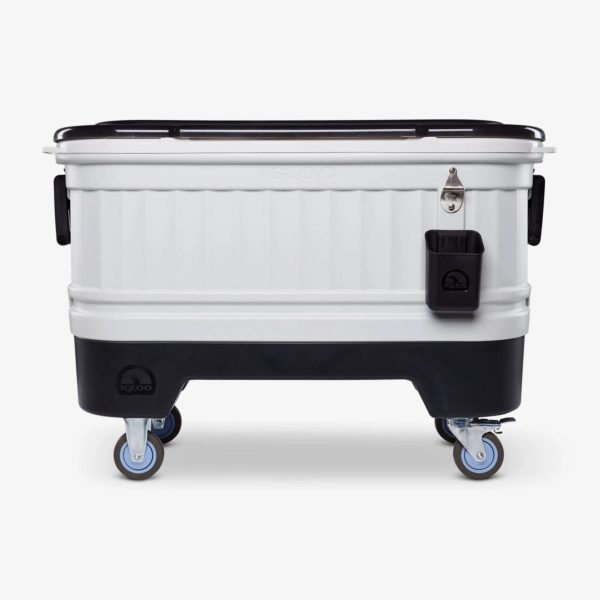 We understand that kids may not be jumping for joy about shopping for coolers, but we'd argue that every household could use a good model or two.
Providing a range of sizes and models for every occasion, coolers tend to be a thing we all use time and time again. Why not spend a reasonable amount to secure one that will last years to come?
Providing intense and durable fashions alongside their fun, character-based styles, there's really a look for everyone. Whether aiming for neutral tones, bright and bold patterns, or an homage to The Beatles, there's a design that suits every personality.
Igloo Coolers Reviews: What Do Customers Think?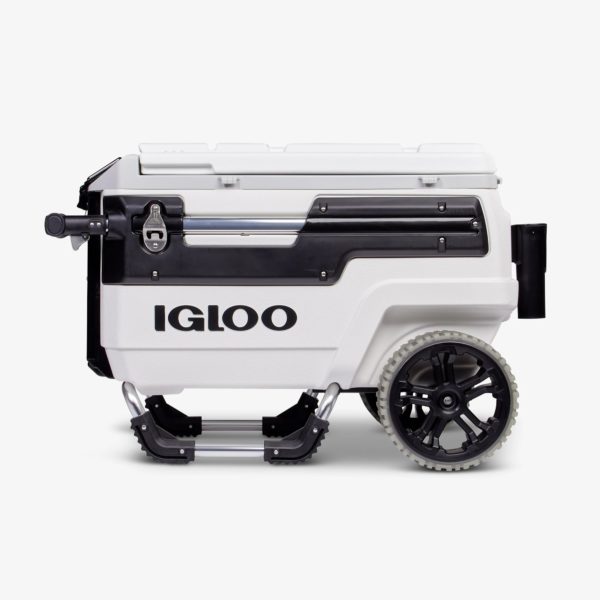 Everyone could use a cooler to keep on hand for road trips, beach trips, hiking, and more. There's always a need for something cold during those warmer months.
While we'd love to recommend this brand, we wanted to do a bit more research before committing to a decision. That's why this Igloo Coolers review took to the online world to learn public opinion.
A first glance at the brand site alone shows good things. These customers seem to adore the business and their products, with most items sitting in the 4- to 5-star rating based on hundreds of customer opinions.
In fact, their most popular product is one we've already featured; the Retro Picnic Basket 25 Qt Cooler has 4.7/5 stars based on 1,155 ratings.
Aside from the obvious love due to nostalgia (we'll admit to bias on this one), customers seem to be impressed with more than appearance.
Offering secure holds on food and beverages, lasting cold temperatures, and easy transportation for quick trips, there's a lot to love with this product.
"It's such a great size and I love the handles; they make it super easy to carry & lift. Everything stays cold, it's exactly what I wanted and the neon retro colors are totally awesome!"
Of course, we can't ignore that some customers do "love the look and feel of this classic picnic cooler." We're not robots; we can appreciate an aesthetic.
But we have to acknowledge more than just the sentimental aspects and take note of how this piece is "easy to carry in one arm and can hold a number of things."
It may not be the largest item in the collection, however, this one has a lot to speak on. That said, we aren't going to ignore other popular items by this brand. Just check out some of these numbers:
IMX 24 Qt Cooler: 4.5/5 stars based on over 800 ratings
Trailmate Journey 70 Qt Cooler: 4.6/5 stars based on over 855 ratings
IMX 70 Qt Cooler: 4.7/5 stars based on 865 ratings
Retro Square Lunch Bag: 4.8/5 stars based on over 405 ratings
Iron Maiden Eddies Playmate Classic 14 Qt Cooler: 4.9/5 stars based on over 340 ratings
We wanted to take this Igloo Coolers review outside of the company site for a wider perspective on public opinion. Seeing that Outdoor Gear Lab gave this brand 4.2/5 stars, we felt we had to know more.
Ultimately, they seemed quite impressed. With some criticisms surrounding the seal and lasting time, the majority of the review noted that this brand was a "solid choice that combines performance and price… and is fairly durable and quite easy to use while being one of the most portable coolers we tested."
Price is a big thing with this brand. While they deliver on their quality and performance, what really makes them stand out is the skills and performance for lower costs. When compared to bigger names like Yeti, Igloo Coolers seem like a steal.
This notion of price and performance was echoed a lot throughout Google Review's 1,340 ratings leading to a 4.1/5-star count.
Featuring a large bounty of space for the contents, the price seems like nothing compared to the lasting quality and durable construction received from each product.
"I've used this for field work for a year and am so impressed by the price. If you use block ice and keep this out of the sun, you can have ice for 7 days."
Offering customers "plenty of space to hold food and fit on the back car seat," there's no question as to why this brand's name has been popping up more in the industry. Quality, low costs, and storage to spare – that's all we'd ever need from a premium cooler.
Is Igloo Coolers Legit?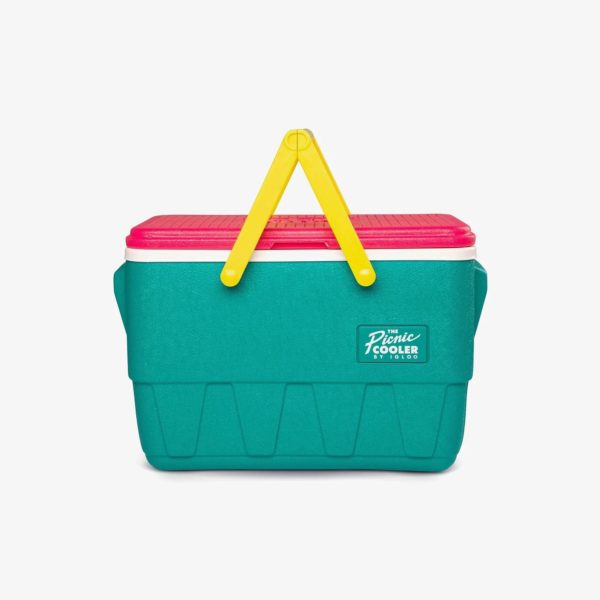 From what this Igloo Coolers review could find online, this one has no real red flags. The operation is legitimate and they seem to deliver on most of their promises to customers.
Is Igloo Worth It?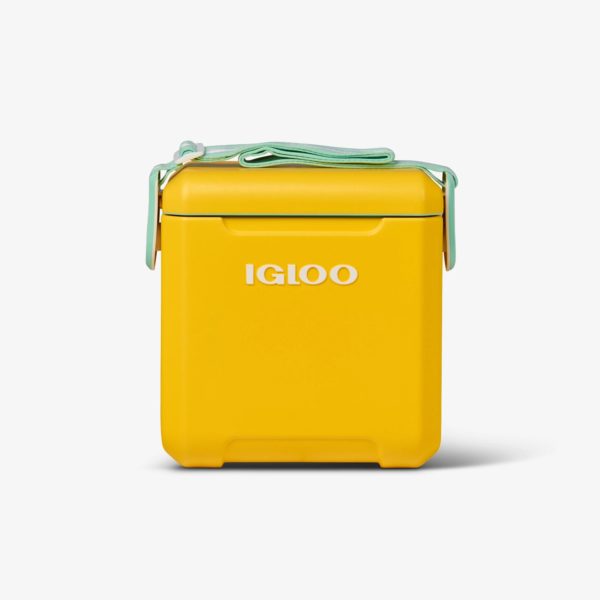 We're taking a stance here and claiming that this brand is worth it. Everyone can use a solid cooler by their side and those costs can add up to find one that actually delivers on the cooling quality that we desire.
From what this Igloo Coolers review has read, numerous customers have noted a longer lasting time of up to 5 days of ice remaining in the cooler despite the heat of the day.
Their wide range of models only further supports this recommendation. Offering a size and model for every occasion, it's easy to select a style that matches the needs of our own lives. From small satchels to Party Bars, there's something for everyone at a reasonable cost.
Igloo Coolers Promotions & Discounts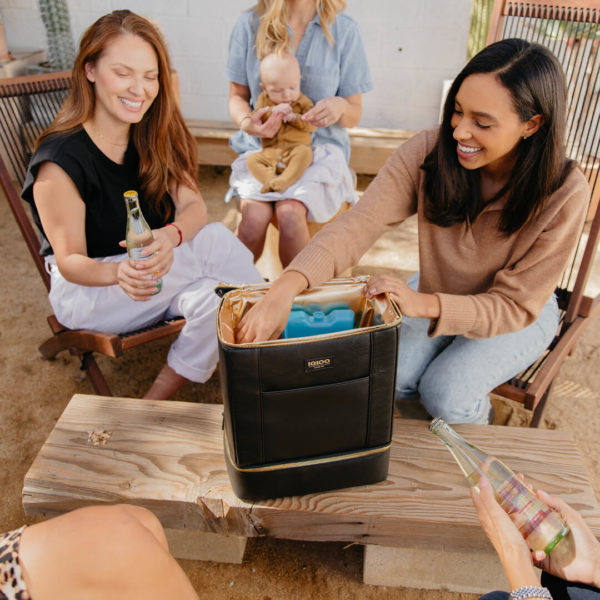 At the time of writing this Igloo Coolers review, there are no running promotions. The only discount we spotted was for the newsletter in which customers can save 10% off their next purchase by signing up.
Where to Buy Igloo Coolers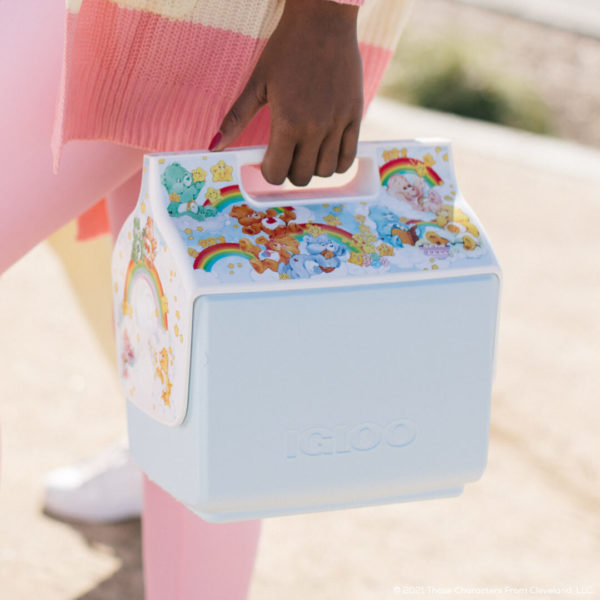 When shopping for just about anything, we'd recommend checking out the brand site for buying. In this case, igloocoolers.com offers every model at reasonable costs that just can't be beat.
Of course, those limited by shipping may want to look elsewhere and will be happy to know there's a list of partners including the following retailers:
REI
Walmart
Lowe's
Target
Amazon
FAQ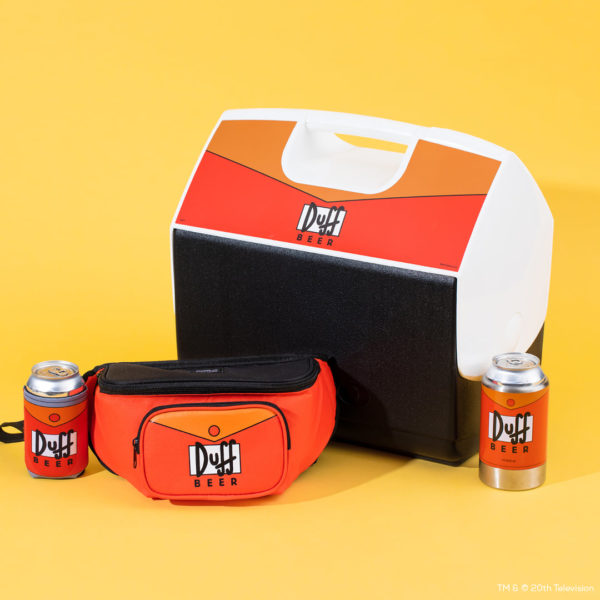 Who owns Igloo?
Igloo is currently owned by Dometic Group.
Are Igloo Coolers comparable to Yeti?
Yes, they are. While Yeti tends to run for higher costs, numerous comparison articles have been done online, rating Igloo Coolers as comparable quality for a lower cost.
How long will an Igloo Cooler stay cold?
Temperature regulation typically depends on the size of the cooler. Most Igloo Coolers will retain ice for around 5 days before beginning to melt. Some have argued their coolers maintain temperatures for up to 7 days.
Does Igloo ship internationally?
Currently, this brand does not ship internationally. Check out retail partners for distribution outside of the US.
What is Igloo's Shipping Policy?
Looking into the shipping process? There's not actually too much to know! Orders over $100 get shipped for free, but below that there's a cost range dependent on the order weight. Currently, shipping prices look like this:
Under 2 lbs: $6
2 lbs – 14.99 lbs: $10
15 lbs. – 34.99 lbs: $16
35 lbs and up: $20
Shipping times are dependent on location in the contiguous US states with most packages arriving between 2 to 5 business days. All packages are tracked, but a more detailed map of states and arrival times exists on the brand site.
What is Igloo's Return Policy?
Sometimes things don't work as planned and that's okay. That's why return policies exist in the first place. Igloo Coolers are available for refunds within 30 days of purchase. All returned items must be unused and in original packaging to receive a full refund.
In order to make a return, customers need to follow a few quick steps:
Head online to the Return Center
Fill in the Order Number and Shipping Address
Complete selections for the product being returned to receive the address
Repackage the product with the new shipping label and send it off
Products returned due to defects require no additional fees, however, those returned for any other purpose may require extra costs. The return fees are dependent on the original order size:
Items up to $25 – free shipping
Between $25 and $70 – $6
$70 to $100 – $10
$100 to $200 – $20
$200 and up – $25
Check the chart, pay the fee, and ship things off for a nice refund upon the next monthly cycle. If things take longer than a month to show up in the initial account, reach out to customer service for clarification.