A unique bold design for an ultra-durable case.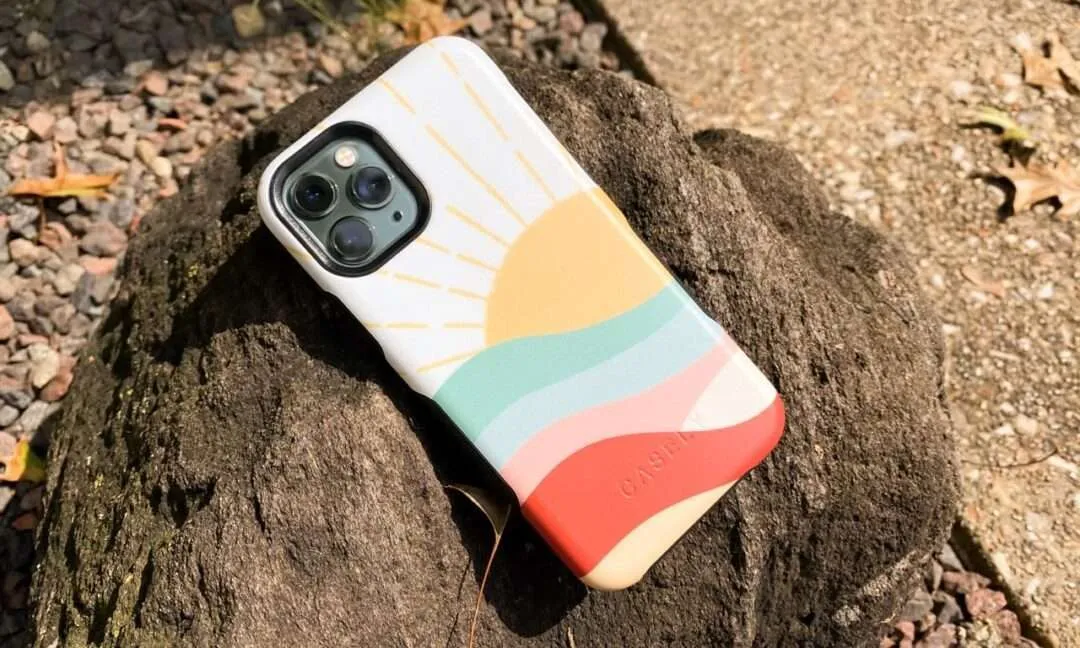 I'm always on the lookout for a sturdy case to protect my iPhone. I have amassed a wide array of cases over the years for my different iPhone models, but I've never had one quite like the Here Comes the Sun case from Casely. Casely is an online tech-accessories retailer that designs unique and useful cases for the iPhone. The company is based in the heart of Brooklyn, New York and has art at the center of every case they design. In addition to designing unique, durable cases, Casely is also the only accessory company offering a subscription service for smartphones cases. For the price of $15 per month (shipping is free inside the U.S.), you can get a new case for your device each month.
Casely features three collections of cases — Classic, Bold, and Power (original or 2.0) — for users to choose from. The Bold Collection is considered the "ultra protection" case for your phone. I'm fortunate enough to have one of Casely's Bold cases to use on my iPhone 11 Pro. The case offers military-grade protection and has slip-resistant side grips. The textured sides help users to grip their phones firmly and avoid slips and related falls. Despite its super-strong nature, the case is designed to be lightweight and only weighs 1 ounce. The case features shock-absorbing technology with a built-in air pocket that cushions your phone from drops of up to 8 feet. In addition to the fall and impact protection, the Bold case also has screen protection built-in thanks to its 3mm raised front lip. As nice as all the protective features are, one of the best features of this case is that it is still wireless charging compatible.
User experience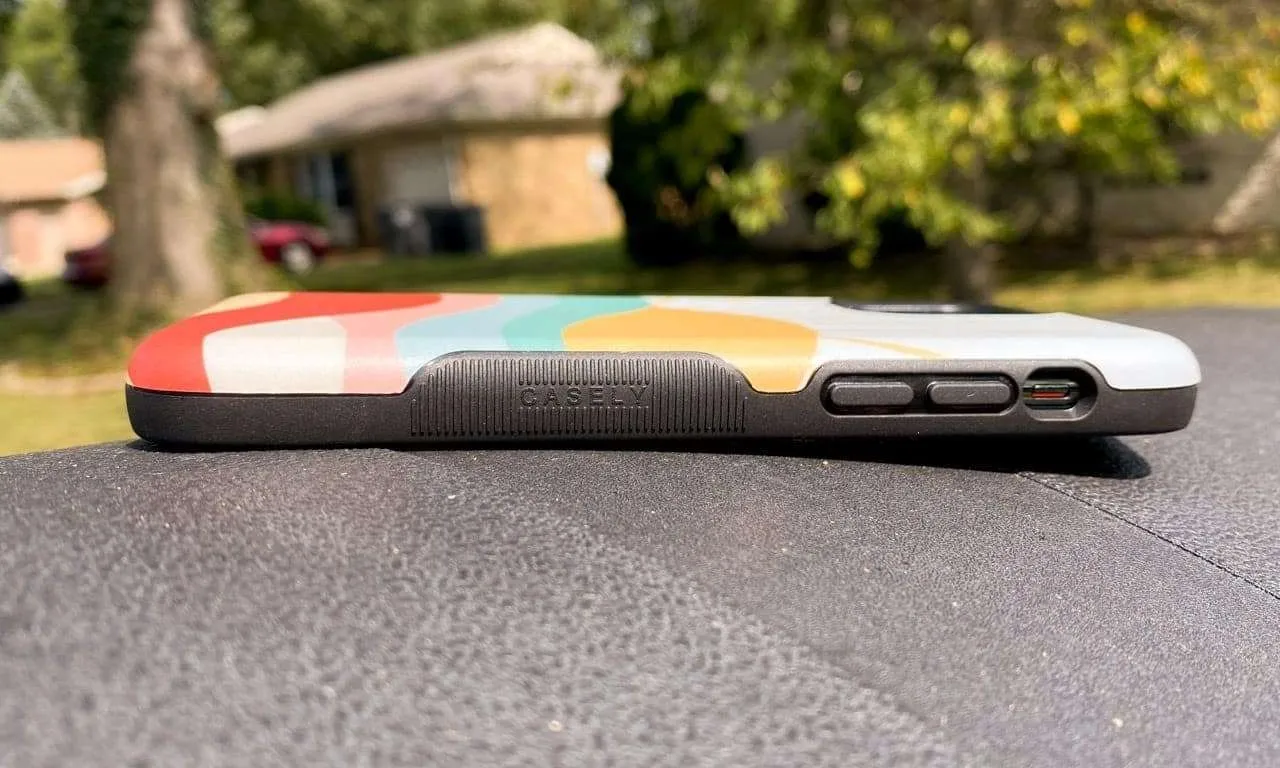 The Bold Case came in a simple retail package. The box is black with a silver outline. The front of the box has a transparent window so that you can see the design of the case you are selecting. The back of the box has the features of the case imprinted on it including dual-layer shell, shock-absorbing air pockets, non-slip ribbed grip sides, 8-foot drop protection, precise cutouts, ultra raised lip, and the fact that it's designed in New York. There is even a stamp on it that reads "certified military-grade drop-tested MIL-STD-810G-516.6". On the inside of the box, there is a plastic tray that houses the case. It pops right out of the tray and then you can install it on your phone.
Installing the phone in the case can be a little bit difficult. Because the case is built to be ultra-durable, it's very rigid. The sides aren't very flexible and so when you go to pop your phone into the case, you really have to force it into place. And, in reverse, if you want to remove the case from the phone, you have to push really hard to get the case to pull apart from the phone. Is this a downside? I personally would not classify this as a negative against the case. When you invest in a protective case for a phone you expect the case to be reinforced and therefore, I would think it would end up being harder to install/remove from the phone.
If you are looking for some trendy, classy kind of phone case for iPhone or Samsung, or if you are looking for AirPod covers, you need to check Casely out. And you can buy some very stylish and colorful cases. They also have some additional accessories for you to check out.
You can track your order, join the club and get a subscription. You can also return and exchange your items if you want. They also give you a product warranty. If you still having issues regarding anything, do not forget to contact their customer service to get help.
Are you not excited after getting your phone case? We are, and therefore, we request you to kindly leave your comment about your experience with this online store. We are eager to take your customer reviews.
About Casely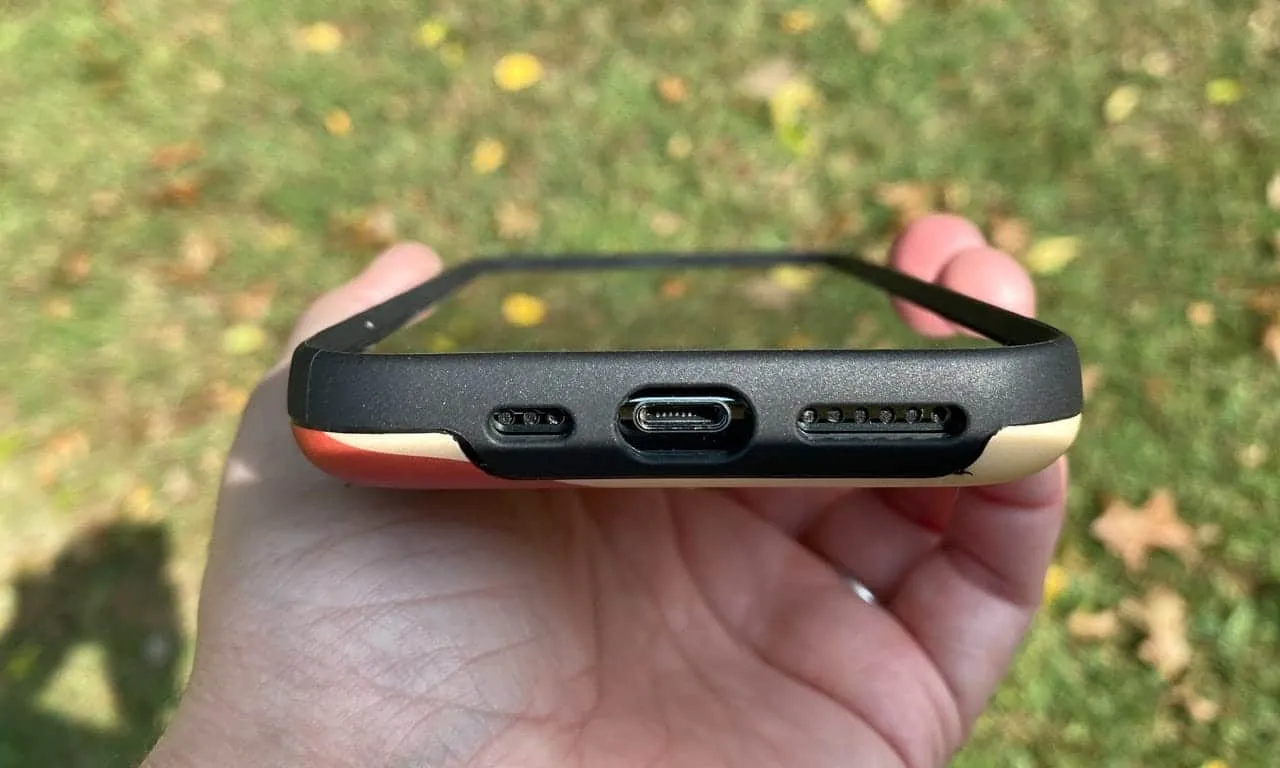 Casely is an online store that can help you shop for cases and mobile accessories. They have different colors available, with various patterns on them like; sunflower pattern, marble AirPods case, leopard print, tie-dye, e.t.c. They have tie-dye cases, artisan cases, charging cases, and Samsung cases. The specialty of AirPod covers is that they have 360-degree protection, a clip ring attachment, wireless charging compatibility, and lightning cables. You can select the color and pattern of your choice. Their phone cases have a built-in MagSafe compatible magnet, 8′ military-grade drop protection, 1mm raised front lip protection. You can get all the items in bold, classic, and power 2.0. Other accessories in this store include; keychains, phone rings, magwallet, stickers, e.t.c.
Product and Services of Casely
As long as your order is not shipped or processed, you can make any changes. They can not make changes or cancel any order after 1 hour of being placed. If you wish to cancel it, please email them within 1 hour. Depending on your financial institution, you will see your result in 3-5 business days. If you have not received your return after 5-7 days, email their customer support team. Casely warrants its products against defects in manufacturing, material, or workmanship under normal use and service for their applicable Warranty Periods, subject to conditions contained in this limited warranty. One year warranty period is provided on all the items.
Join The Club of Casely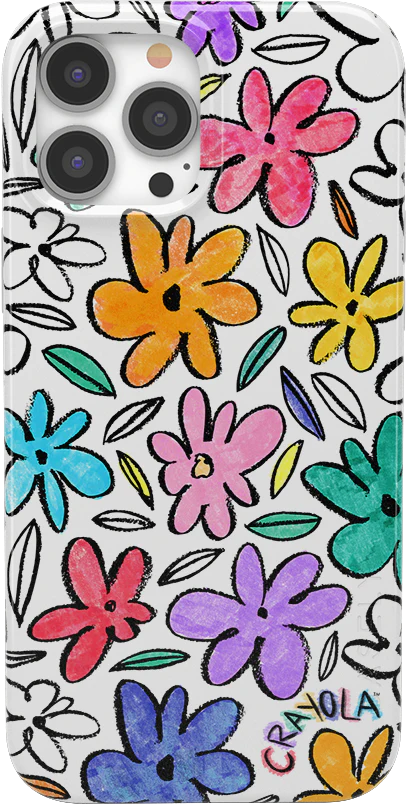 You can join the Casely club to get new phone cases every month or season. You can choose your style or let it be a surprise. You can also choose a delivery plan that fits you best. If you want to skip a month, you have to make changes in your account till the 10th of the month. All standard subscription plans are charged regularly. All gift subscriptions are processed as a one-time fee and will only be charged once. All retail orders & add-on items are one-time purchases.
Compliments, Complaints, and Tips of Casely
Let us know your experience and feedback. Our website Collected.Reviews will listen to all your suggestions, complaints, tips, and queries. We hope you like the store. We request you to please let us know if you faced any issues or difficulties.
Aside from the installation struggle I had, I've really enjoyed this case. I love that it has a significantly raised lip for screen protection, which is not something I've had on my phone for a while. It does seem like when I've dropped by phone recently that it's been on its screen so I am very happy to have this added protection. I also like having the raised lip around the camera lenses. Because they stick out from the phone, I'm always concerned that they will get damaged. This lip takes care of those worries and it doesn't interfere with taking photos or video either.
The cutouts line-up nicely with the charging port, speakers, and mute switch. The only real complaint I have is the buttons. They are very hard to press – especially the sleep/wake button. It is possible that this specific case is faulty, but I've experienced this with other protective cases, too. I would love to see an update to this case that would make those buttons (volume and sleep/wake) be a little easier to depress.
Conclusion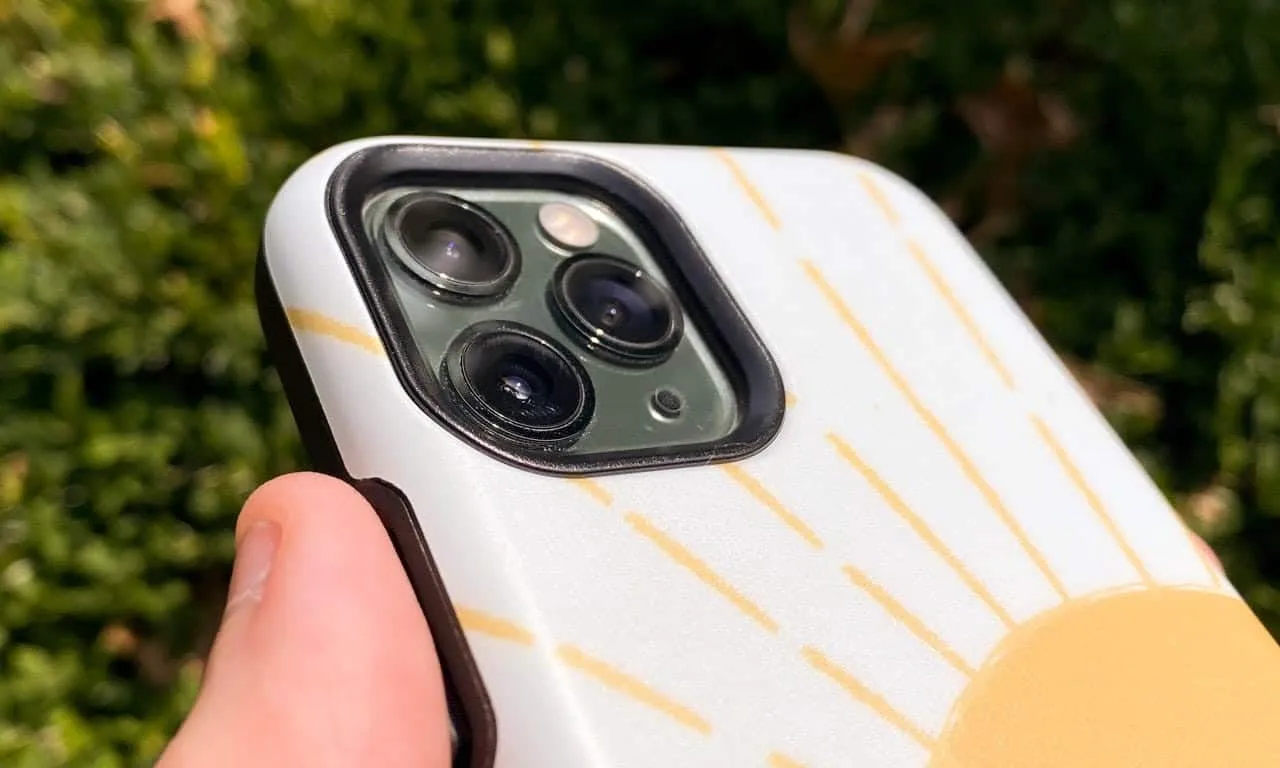 Casely has made a nice protective case with the Bold. I really love the design I have and I feel like it stands out from the crowd. Even though I found the buttons to be difficult to use, the rest of the case makes up for that. I can recommend this case to those who want a solid smartphone case that will help protect their device.