About Case Mate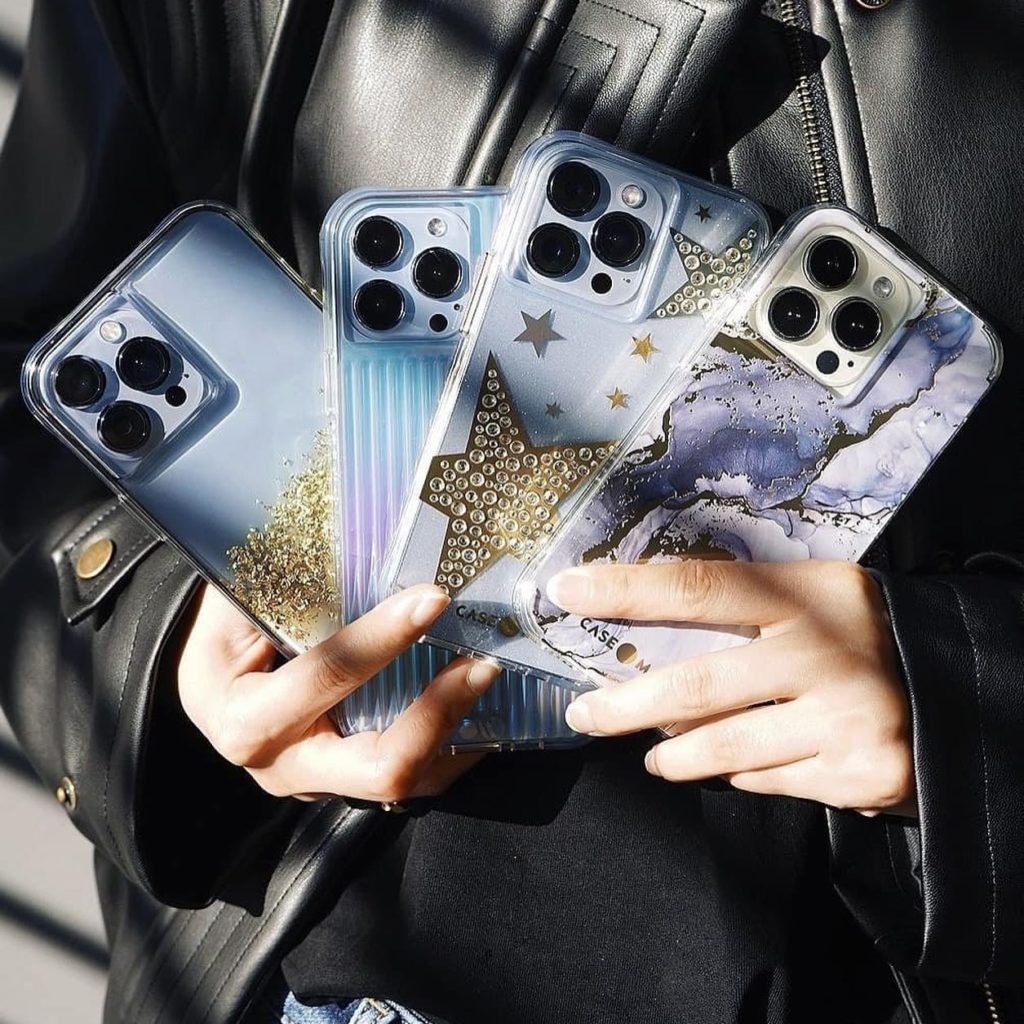 Our phones are precious. These delicate pieces of technology hold our entire lives within their circuits but when you drop them, it can cause an intense state of panic in anyone. Well, that can all be put to rest. Case Mate is a brand that creates trendy, stylish, and functional smartphone cases and mobile accessories.
They're popular because you may have seen Case Mate featured in media sources such as Forbes, Cosmopolitan, Popsugar, Hypebeast, or Elite Daily. The brand also has a visually appealing pastel Instagram aesthetic with over 271k followers. Plus, Case Mate has also partnered with celebrities, such as Selena Gomez and Paris Hilton.
This Case Mate review will take a detailed look at the brand's most popular products, key features, customer reviews and ratings, and return information so you can decide if their products are worth your buy.
Overview of Case Mate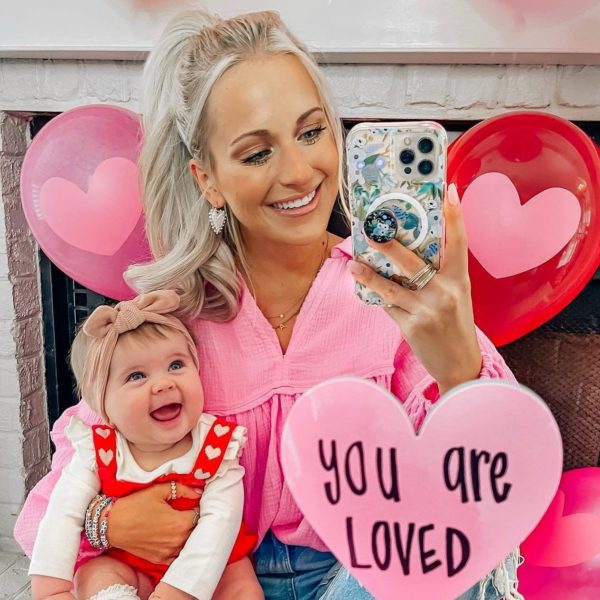 Founded in 2005 by Sashi Reddy in Atlanta, GA, Case Mate lives with the motto, "happiness by design." This company not only has an eye for design but they make sure that their products are durable while taking steps in producing sustainable products.
Creating cell phone cases with unique designs has been at the forefront of the brand's mission since day one. As the company has evolved, they have adopted more sustainable practices by beginning to launch new cases made from plant-based materials and recycled plastics.
The brand has a page on their website dedicated to sharing the steps that they are taking to reduce their carbon footprint and provide consumers with sustainable products, stating that "[their] goal is to provide our customers with a more manufactured product that contributes to reducing greenhouse gas emissions and conserving fossil fuels."
Before we go further with this Case Mate review, let's take a look at some of the brand's key features and selling points:
Highlights
Unique design options available
Payment plans through Klarna available
Wide selection of tech accessories
Rewards program
Plant-based and recycled plastics options
Free shipping on order over $35
Free express shipping on orders over $125
30% student discount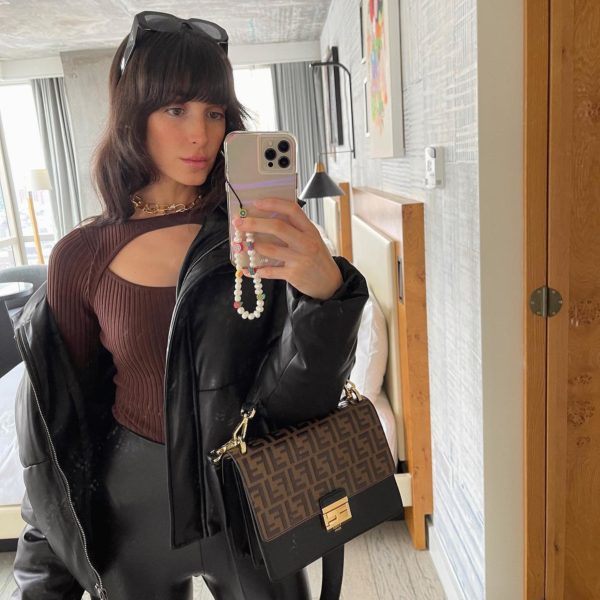 Whether you are drawn to luxe marble prints, neon stars, cheetah patterns, or you're looking for something a little edgier and different, Case Mate has you covered. Their tech accessories are charming and cute while also being able to withstand drops up to 10 feet.
Case Mate sells phone cases, screen protectors, cardholders, battery packs, and air tag cases for Apple and Android products. That can be overwhelming so this Case Mate review will go over some of the brand's most popular phone cases on the market.
Case Mate iPhone 12 Cases Review
Case Mate iPhone 12 cases are quirky and fun without compromising functionality. It's safe to say that we have all dropped our phones at one time or another. After the initial horror, your immediate reaction is to see if the glass or phone itself is intact. And if it isn't, all you want to do is cry.
In order to keep our phone screens slick and unshattered we need to look for a durable case that offers protection. This Case Mate review will check out some of the brand's best-selling iPhone 12 cases.
Case Mate iPhone 12 / iPhone 12 Pro Size Guide Ocean Marble Review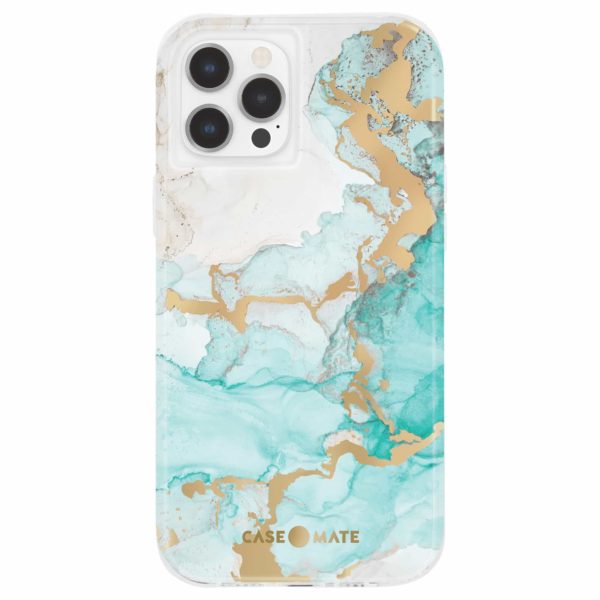 This phone case is perfect for those who daydream of being on the beach with their toes in the sand. The ocean blue color combined with a gold marble print screams sleek and sophisticated.
The Case Mate iPhone 12 / iPhone 12 Pro Size Guide Ocean Marble case is a beautiful and luxe phone case that will be sure to receive many compliments.
Not only is the design stunning, the functionality isn't bad either. This case comes with a lifetime warranty and scratch protection so you never have to worry about irreparable damages. Plus, for those more accident-prone, this case offers 10 ft drop protection — hallelujah!
You can purchase this phone case for $40.
Case Mate iPhone 12 / iPhone 12 Pro Size Guide Neon Stars Review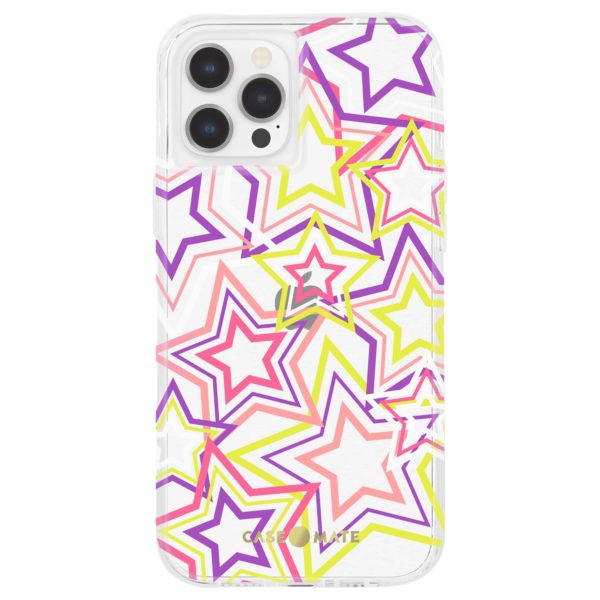 Believe that you're a star, dahling! If you want to carry a pocket of joy with you then the Case Mate iPhone 12/ iPhone 12 Pro Size Guide Neon Stars case is for you. The combination of colorful neon and stars is super fun and youthful.
This phone case is perfect for teenagers or anyone who is a kid at heart. And it could also be a good reminder to keep chasing your dreams. As Norman Vincent Peale said, "Shoot for the moon. Even if you miss, you'll land among the stars."
Don't let the cute design of this case throw you off — it packs power and punch too. Equipped with 10 ft drop protection, a lifetime warranty, and anti-scratch protection, this little case is sweet and strong. This Neon Stars case retails for $40.
Case Mate iPhone 12 Pro Size Guide Neon Cheetah Review
You don't have to be a member of the Cheetah Girls to rep the classic animal print on your phone case. Cheetahs may be the fastest land animal but their iconic print will never run out of style.
The Case Mate iPhone 12 Pro Size Guide Neon Cheetah case is anything but boring. The bold neon colors will be sure to garner attention from your friends. Plus, you can let your inner ferocious cat out with this wild case.
This case is not just for the delicate either and can take some damage. This case includes a lifetime warranty, 10 ft drop protection, and anti-scratch protection — phew! You can purchase this trendy tech protector for $40.
Case Mate iPhone 12 Pro Max Cases Review
The Case Mate iPhone Pro Max is all about the camera. This edition of the Apple phone is fantastic for fashion vloggers, social media influencers, and anyone who loves a good self-portrait moment. This Case Mate review will take a look at the brand's best-selling cases for the iPhone 12 Pro Max.
Case Mate iPhone 13 Pro Max / 12 Pro Max Size Guide Karat Onyx Review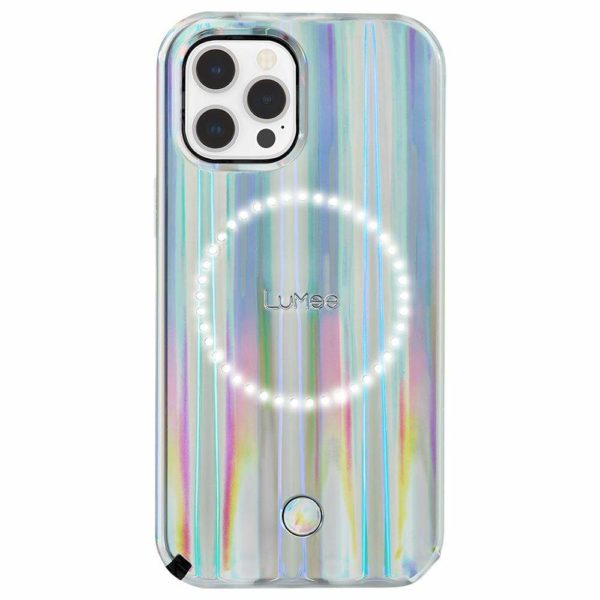 The Case Mate iPhone 13 Pro Max / 12 Pro Max Size Guide Karat Onyx will have you flipping your phone case upside down all day.
This lava lamp-like case contains glitter which cascades down your phone like a waterfall, and anyone who is drawn to sparkles and shimmer will fawn over this fabulous design. Believe it or not, this phone is also made of plant-based materials from renewable resources like corn — amazing. Sustainable, sleek, and sophisticated!
This Karat Onyx case protects against germy microbes and has an anti-scratch coating to keep your precious case in pristine condition. Snatch up this glamorous Case Mate iPhone Pro Max case for $50.
Case Mate iPhone 12 Pro Max Size Guide Halo LuMee x Paris Hilton Review
A phone case that comes with a studio lighting feature to enhance selfies? Yes, please! The Case Mate iPhone 12 Pro Max Size Guide Halo LuMee x Paris Hilton case is a magical holographic phone case designed in partnership with the "that's hot" Queen herself.
LuMee rechargeable lights are built right into the phone case to create a flattering halo lighting effect. It'll have you taking flattering selfies all the time. Plus, the cool iridescent exterior will help you channel your inner intergalactic space alien.
This charming phone case rings in at $70.
Case Mate iPhone 12 Pro Max Size Guide Blox Clouds Review
Give your phone a mini transformation by slapping on a Case Mate iPhone 12 Pro Max Size Guide Blox Clouds case. This boxy case will transform your iPhone into a sleek rectangle shape.
Although this case looks cutting and sharp, it actually has a soft shell that's easy to grip and comes with several additional perks. Not only does it have a 10 ft drop protection, but it's also made with shock-absorbing materials to help prevent destruction.
As a bonus, it's compatible with wireless charging so it's perfect for those who are always on the go and overnight trips.
This case comes in 7 different colors ranging from soft and delicate shades to black/gold marble and hot pink. You can purchase this edgy case for $35.
Who Is Case Mate For?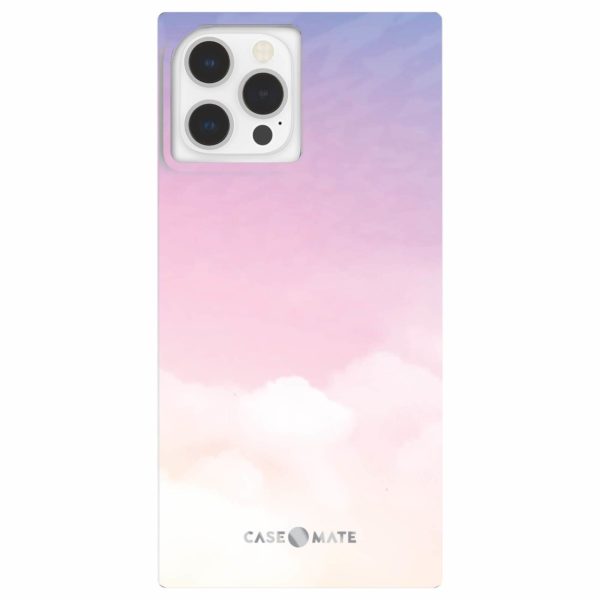 Everyone can use the cases from this brand. This Case Mates review noticed that the brand carries products that appeal to people of all ages and genders. Whether you prefer neon and bold designs or soft minimalist phone cases, this company has it all.
That being said, some of the phone cases are pricier than others which may not be suitable for people on a tight budget. Since the brand carries durable cases made to withstand a fall, the cost is more expensive than if you were to buy a case just for the aesthetics.
Case Mate Reviews: What Do Customers Think?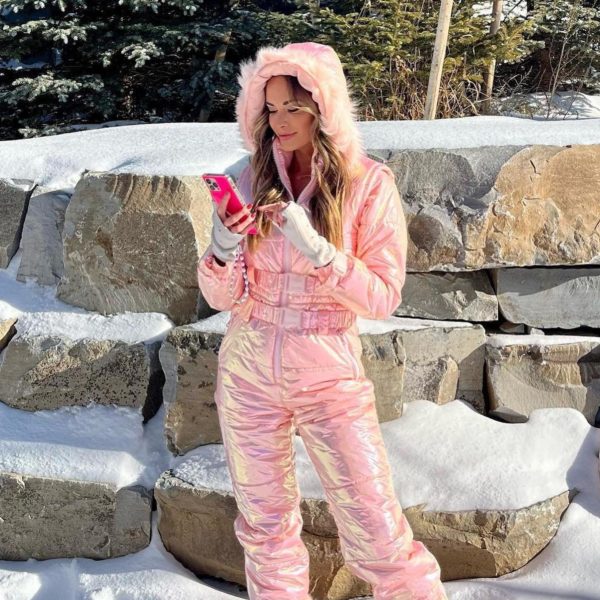 Are you curious what the customers are saying about the company as a whole? Well, this Case Mate review searched the web to find out. Generally, the product reviews on the brand's website were positive. Many people gush about the dreamy designs and report high regard for the function and durability of products.
We also browsed third-party sites such as Trustpilot, Better Business Bureau, Amazon, and Influenster. People on Amazon and Influenster were quite happy with their products.
First, let's look at a breakdown of the ratings for the brand's best-selling iPhone Pro Max cases according to their website:
iPhone Karat Onyx: 4.5/5 stars from 19 reviews
iPhone Halo LuMee x Paris Hilton: 4/5 stars from 109 reviews
iPhone Guide Blox Clouds: 5/5 stars from 3 reviews
Let's start with the Case Mate iPhone 12 Pro Max Size Guide Halo LuMee x Paris Hilton since it received the most reviews. Many reviewers spoke highly of the built-in light feature. From 109 reviews on the brand's site, one 5-star reviewer glows about the case's attractiveness and the light feature:
"The case is amazing and I get positive comments about it when I use it. I love the color and the light from the case has been very useful when taking photos. The photos have turned out amazing! Only minor issue is fingerprints show on the case and it doesn't look nice. Needs to be wiped constantly. However, not a deal breaker."
The Case Mate iPhone 12 Pro Max Size Guide Blox Clouds garnered plenty of glowing reviews as well. Many customers were obsessed with the design of the product.
Out of the 76 ratings on Amazon, one 5-star reviewer says, "This phone case is so cute and different! I get stopped all of the time and asked about the case. It is not too bulky, but is definitely more sturdy than the traditional phone cases with a rounded edge."
A lot of reviewers spoke to the durability of the brand's products on third-party sites. Out of 11 reviews, one 5-star reviewer on Influenster says, "I've had my case for about 8 months and it's so sturdy. […] The cases are extremely durable and worth the price. Although prices are a little high I would recommend it as you won't need to keep buying multiple cases."
This Case Mate review discovered some poor reviews of the brand on Trustpilot and BBB. Common complaints were mostly around high cost and poor customer service. On the other hand, the overwhelming positivity on Amazon, Influenster, and the Case Mate website balances out the negative reviews.
Is Case Mate Worth It?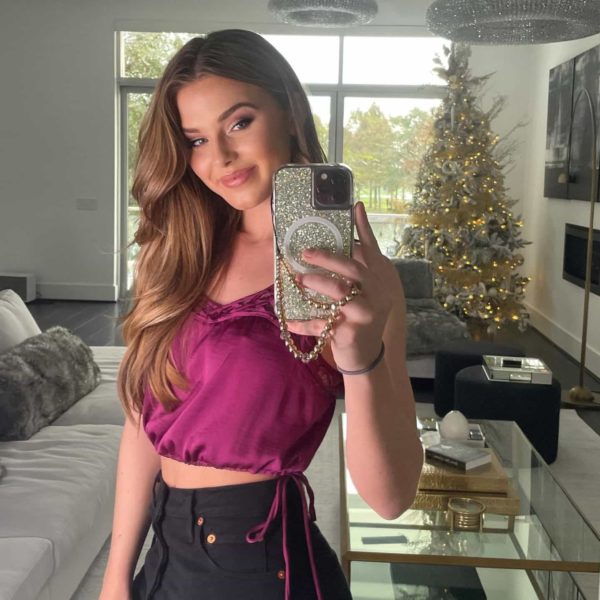 Case Mate makes beautifully designed phone cases and accessories that are built to last and protect your phone from damages. They also take strides towards protecting our planet with their sustainability mission that aims to reduce carbon emissions.
For all of these reasons, this Case Mate review recommends the brand for anyone looking to buy a new case that will last a long time. If it doesn't work out for you, the brand does provide nice perks such as lifetime warranties on their products.
Case Mate Promotions & Discounts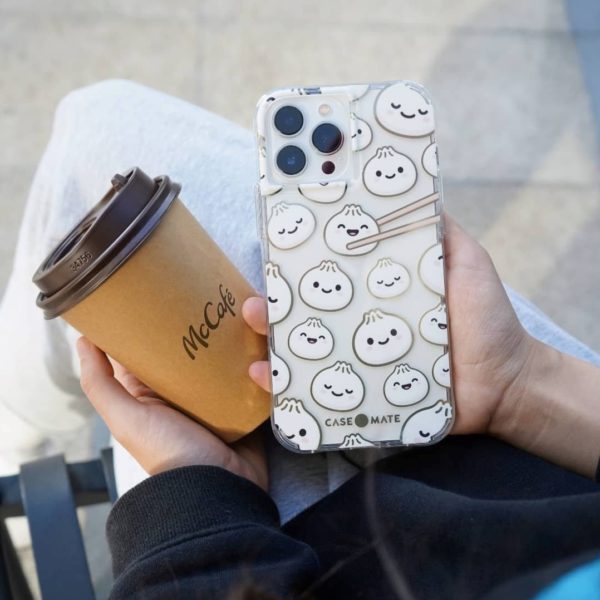 This Case Mate review found out the brand has a rewards program you can join easily through their site. With perks like receiving 1 point per $1 spent, once you have 100 points you can redeem for a discount of $10.
If you are based in the US, you can subscribe to text messages where you will receive exclusive deals from the brand.
Where to Buy Case Mate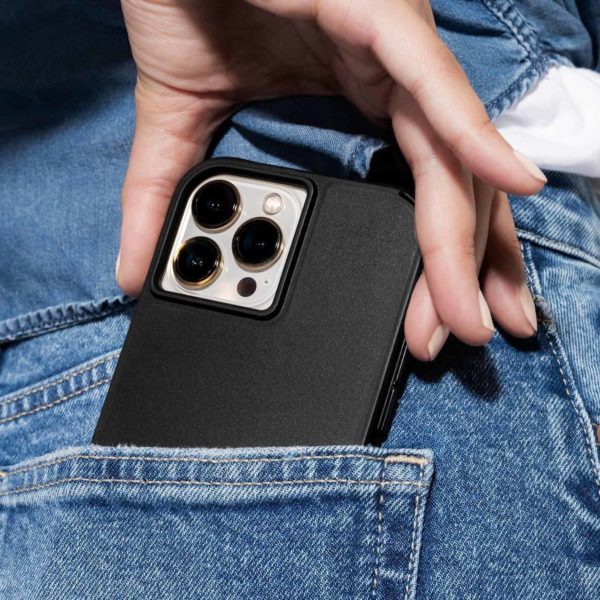 You can purchase Case Mate products from the brand's website as well as many retailers that carry tech products and accessories such as:
BestBuy
Amazon
Walmart
The Source
Urban Outfitters
Target
FAQ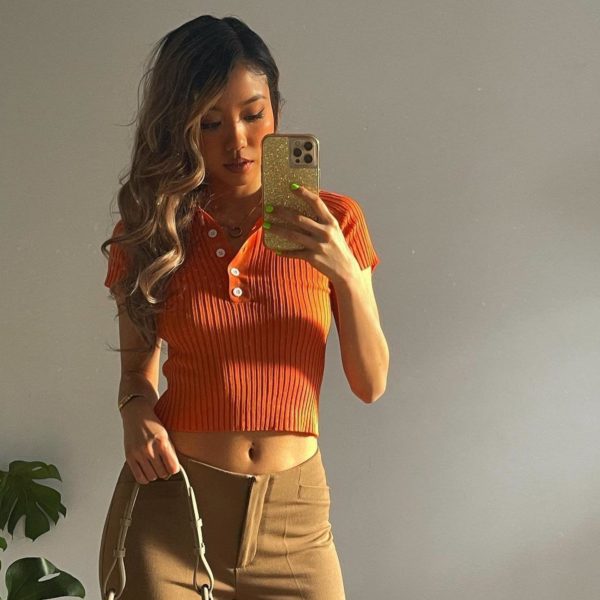 Who owns Case Mate?
Case Mate is a privately held company based in Atlanta, GA and founded by Shashi Reddy. Currently, the CEO of the company is Steve Marzio.
Does Case Mate ship internationally?
Yes! Case Mate ships to many countries across the globe. Additional duties and taxes will be paid when you check out. This way, you can get your order without worrying about paying anything extra.
What is Case Mate's Shipping Policy?
Standard delivery orders will ship within the same or following business day and will take up to 10 business days to arrive at your door. If you choose express shipping then your item(s) will be shipped the same business day that you placed the order.
For customers in the US, standard shipping is free over orders of $35, otherwise, it'll cost $8. Express shipping is extra, and will be calculated at the time of checkout.
International customers may have to pay additional taxes and duties, which will be determined at the time of checkout.
What is Case Mate's Return Policy?
This Case Mate review discovered that US and international customers can return or exchange their item(s) within 30 days of the order date.
Follow these steps for your return/exchange process:
Submit your return request via the brand's website.
From there, a prepaid return label will be sent to you via mail.
Original shipping costs are nonrefundable.
On the other hand, if you received a defective product, reach out to the company's customer service within 30 days.