Overview of Bowflex
Bowflex is a well-known brand in the fitness equipment industry, known for its innovative and space-saving home gym equipment. The company has been around for several decades and has evolved its product offerings over the years.
History: Bowflex was founded in 1986 by Tessema Shifferaw. The company gained recognition for its unique resistance rod technology, which replaced traditional weight stacks or free weights with flexible rods to provide resistance in its workout machines.
Product Lines:
Home Gyms: Bowflex is perhaps best known for its home gym systems, which use the patented Power Rod or SpiraFlex resistance technology. These systems allow users to perform a wide range of strength training exercises in a compact space. Popular models have included the Bowflex Xtreme, Blaze, and Revolution.
Adjustable Dumbbells: Bowflex produces adjustable dumbbell sets that are space-efficient and allow users to change the weight with a simple dial, making it easy to switch between different exercises and resistance levels. The Bowflex SelectTech dumbbells are among the most popular in this category.
Treadmills: Bowflex also offers a range of treadmills designed for home use, featuring various tech and comfort features to enhance the user's experience.
Exercise Bikes: Bowflex exercise bikes, like the C6 and VeloCore, are designed for both cardio workouts and interactive training experiences, often compatible with fitness apps.
Elliptical Machines: Bowflex elliptical machines provide a low-impact, full-body workout, and they are known for their smooth motion and features like integrated tablet holders.
Accessories: Bowflex offers a variety of fitness accessories, such as benches, mats, and resistance bands, to complement their equipment.
Innovations:
Power Rod Technology: Bowflex's Power Rods are a signature feature. These rods are made of a composite material that provides resistance similar to traditional weights but in a more compact and safer format.
Max Trainer: Bowflex introduced the Max Trainer, a unique hybrid of an elliptical and a stair climber, designed for high-intensity interval training (HIIT).
SelectTech Dumbbells: The Bowflex SelectTech dumbbells are adjustable dumbbell sets with a dial system that allows users to change the weight in seconds, replacing the need for multiple sets of dumbbells.
Digital Connectivity: In recent years, Bowflex has incorporated digital connectivity into its equipment. Many of their machines can connect to smartphones and tablets, allowing users to access workout programs, track their progress, and even participate in virtual training sessions.
Brand Recognition: Bowflex is a trusted and recognized brand in the fitness equipment industry, known for its quality, durability, and innovation. Its products cater to both beginner and advanced fitness enthusiasts, providing a convenient way to work out at home.
Bowflex Bikes Review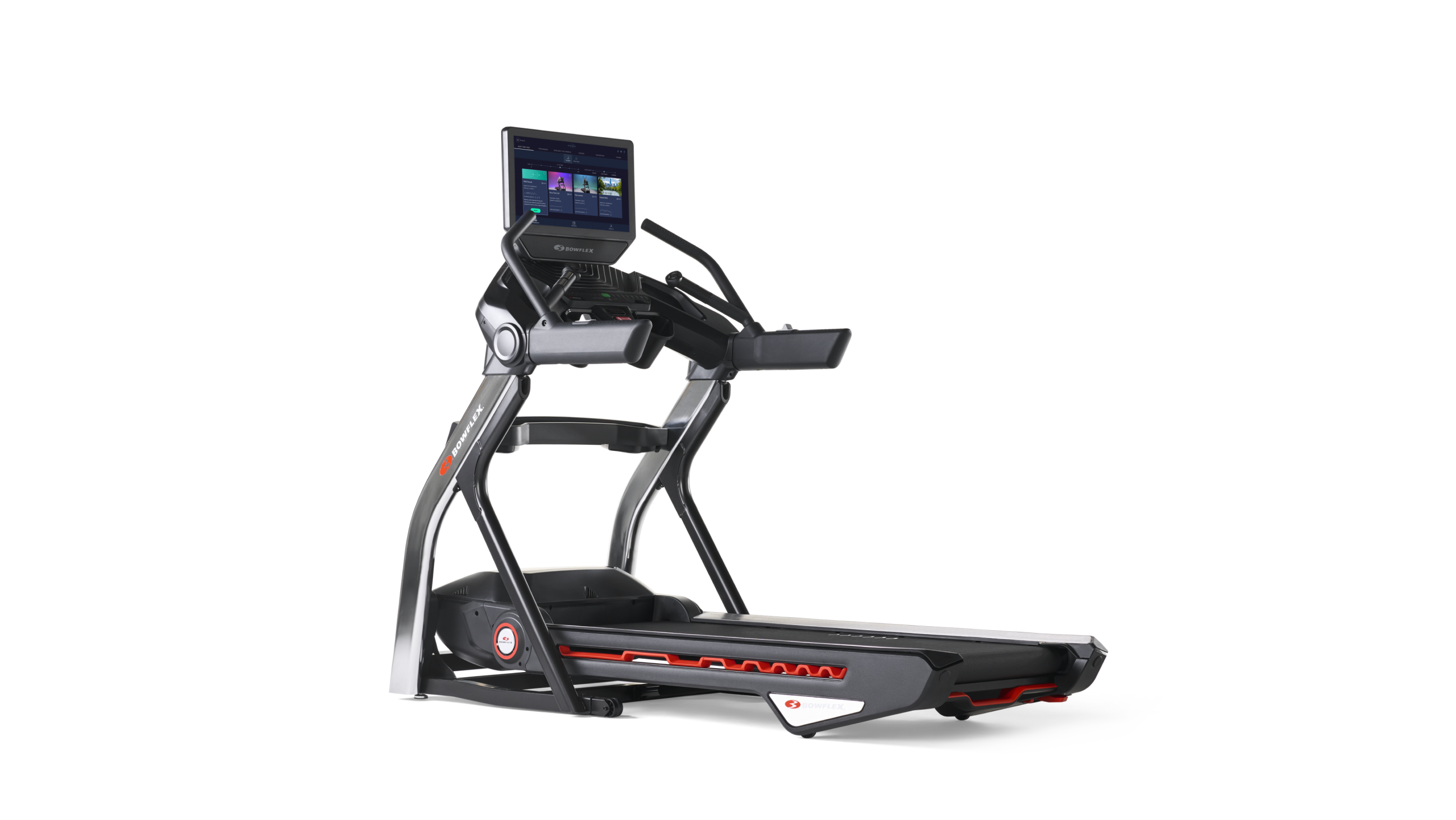 Bowflex C6 Bike:
Design: The Bowflex C6 is a stationary exercise bike with a sleek and modern design. It features a sturdy frame and adjustable components to accommodate different user heights and preferences.
Resistance: The bike uses magnetic resistance, which provides a smooth and quiet riding experience. It offers various resistance levels to cater to users of different fitness levels.
Connectivity: One of the standout features of the C6 is its Bluetooth connectivity, which allows you to sync the bike with popular fitness apps like Peloton, Zwift, and Bowflex's own JRNY app. This connectivity opens up a wide range of interactive training options.
Adjustability: The bike's seat and handlebars are adjustable both horizontally and vertically, enabling users to find a comfortable and ergonomic riding position.
Display: The C6 comes with a basic LCD screen that displays essential workout metrics, such as speed, distance, time, and calories burned.
Extras: It includes extras like a water bottle holder, media rack for tablets or smartphones, and dual-sided pedals for both standard sneakers and cycling shoes.
Bowflex VeloCore Bike:
Design: The VeloCore is a premium exercise bike with an innovative feature: it can lean from side to side. This dynamic motion adds an extra element of engagement to your workouts, allowing you to engage your core and mimic the feel of riding a real bike.
Resistance: Similar to the C6, the VeloCore uses magnetic resistance for a quiet and smooth ride. It also offers various resistance levels.
Connectivity: The VeloCore includes Bluetooth connectivity for syncing with fitness apps, and it's compatible with popular apps like Peloton and Zwift. This enables you to access a wide range of interactive workouts and virtual riding experiences.
Adjustability: Like the C6, the VeloCore features adjustable seats and handlebars for customization to your body size and riding style.
Display: The VeloCore comes with a larger and more advanced touchscreen display compared to the C6. This display provides more detailed workout feedback and allows you to access onboard workouts and streaming content.
Extras: It offers additional features like a media rack, USB charging port, and a robust sound system.
Both the Bowflex C6 and VeloCore received positive reviews for their build quality, resistance options, connectivity, and the ability to integrate with popular fitness apps. The choice between the two largely depends on your budget, preference for the leaning feature (VeloCore), and desire for a more advanced touchscreen display (VeloCore).
Bowflex Treadmills Review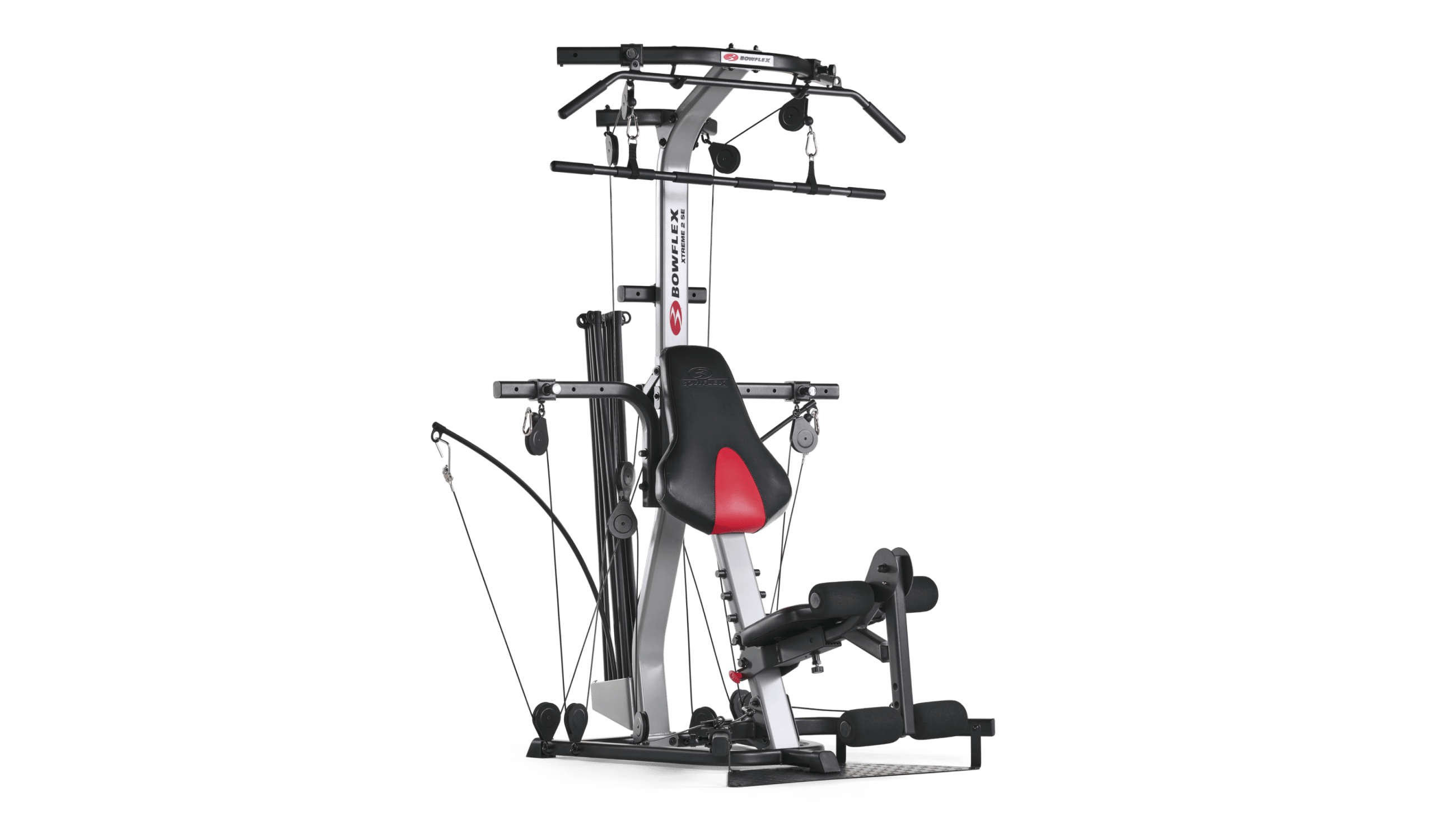 Design and Build:
Bowflex treadmills typically feature a sturdy and durable construction, designed to withstand regular use in a home environment.
The running decks are spacious, providing ample room for walking, jogging, or running.
Many models have a folding design, allowing you to save space when the treadmill is not in use.
Motor and Speed:
Bowflex treadmills are equipped with powerful motors, ensuring a smooth and consistent performance.
The maximum speed varies between models, with some offering speeds up to 12 mph or more. This range accommodates a wide range of fitness levels and workout intensities.
Incline and Decline:
Many Bowflex treadmill models offer both incline and decline capabilities. This feature allows you to simulate uphill and downhill terrain, adding variety and challenge to your workouts.
Console and Display:
Bowflex treadmills come with user-friendly consoles that typically feature LCD or LED displays.
The consoles provide essential workout metrics like speed, distance, time, calories burned, heart rate, and more.
Some models include touchscreen displays with built-in workout programs and entertainment options.
Workout Programs:
Bowflex treadmills often come with a variety of built-in workout programs designed to target different fitness goals, such as weight loss, endurance, or interval training.
Some models offer the ability to connect to fitness apps or platforms, enhancing your workout experience with virtual coaching and personalized training.
Cushioning and Comfort:
Bowflex treadmills typically feature cushioned running decks to reduce impact on joints and enhance overall comfort during workouts.
Extras:
Additional features may include built-in speakers, USB charging ports, tablet or smartphone holders, and water bottle holders.
Some models also have Bluetooth connectivity for syncing with fitness apps or heart rate monitors.
Warranty:
Bowflex typically offers warranties on their treadmills, covering various components like the motor, frame, and parts. Warranty terms can vary by model, so it's important to review the specific details.
Is Bowflex the same as lifting weights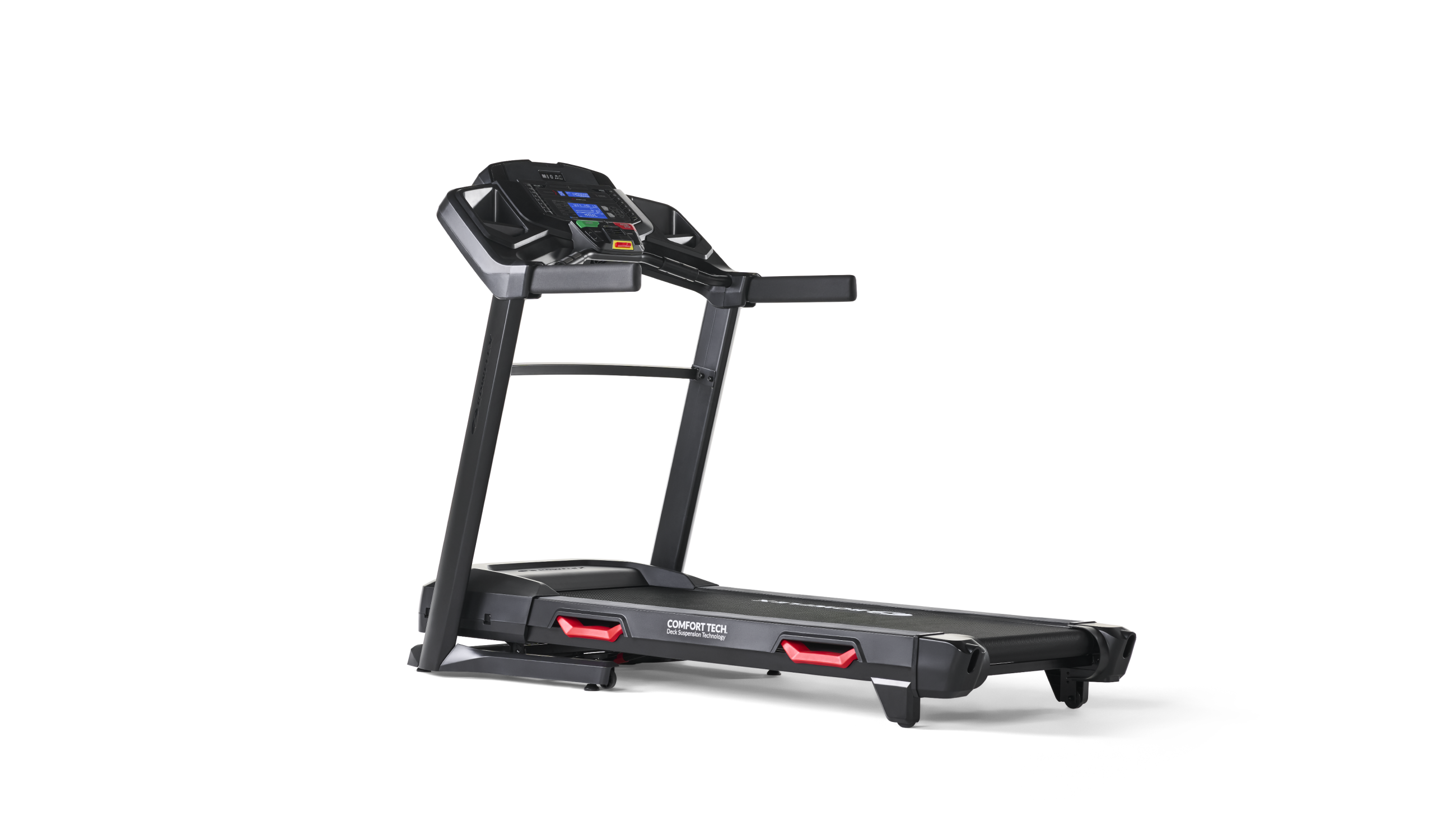 Bowflex and traditional weightlifting are not the same, although they share the common goal of building strength and muscle. They use different methods and equipment to achieve these goals, each with its own advantages and disadvantages. Here's a comparison:
Bowflex:
Resistance Technology: Bowflex primarily uses resistance rod technology (Power Rods or SpiraFlex) or resistance bands in its equipment. Instead of traditional weights, these systems provide resistance through flexible rods or bands that can be bent or stretched. The resistance level can be adjusted by hooking or unhooking rods or bands, or by turning a dial (as in the case of Bowflex SelectTech dumbbells).
Smooth and Controlled Resistance: Bowflex's resistance systems are designed to provide smooth and controlled resistance throughout the range of motion, which can reduce the risk of injury and strain.
Compact and Space-Efficient: Bowflex equipment is often compact and suitable for home use, making it convenient for those with limited space.
Variety of Exercises: Many Bowflex machines are versatile and allow users to perform a wide range of exercises for different muscle groups, including strength training, toning, and even cardio workouts.
Less Intimidating: Bowflex equipment can be less intimidating for beginners or those who are new to weightlifting because it doesn't involve heavy, clunky weights.
Traditional Weightlifting: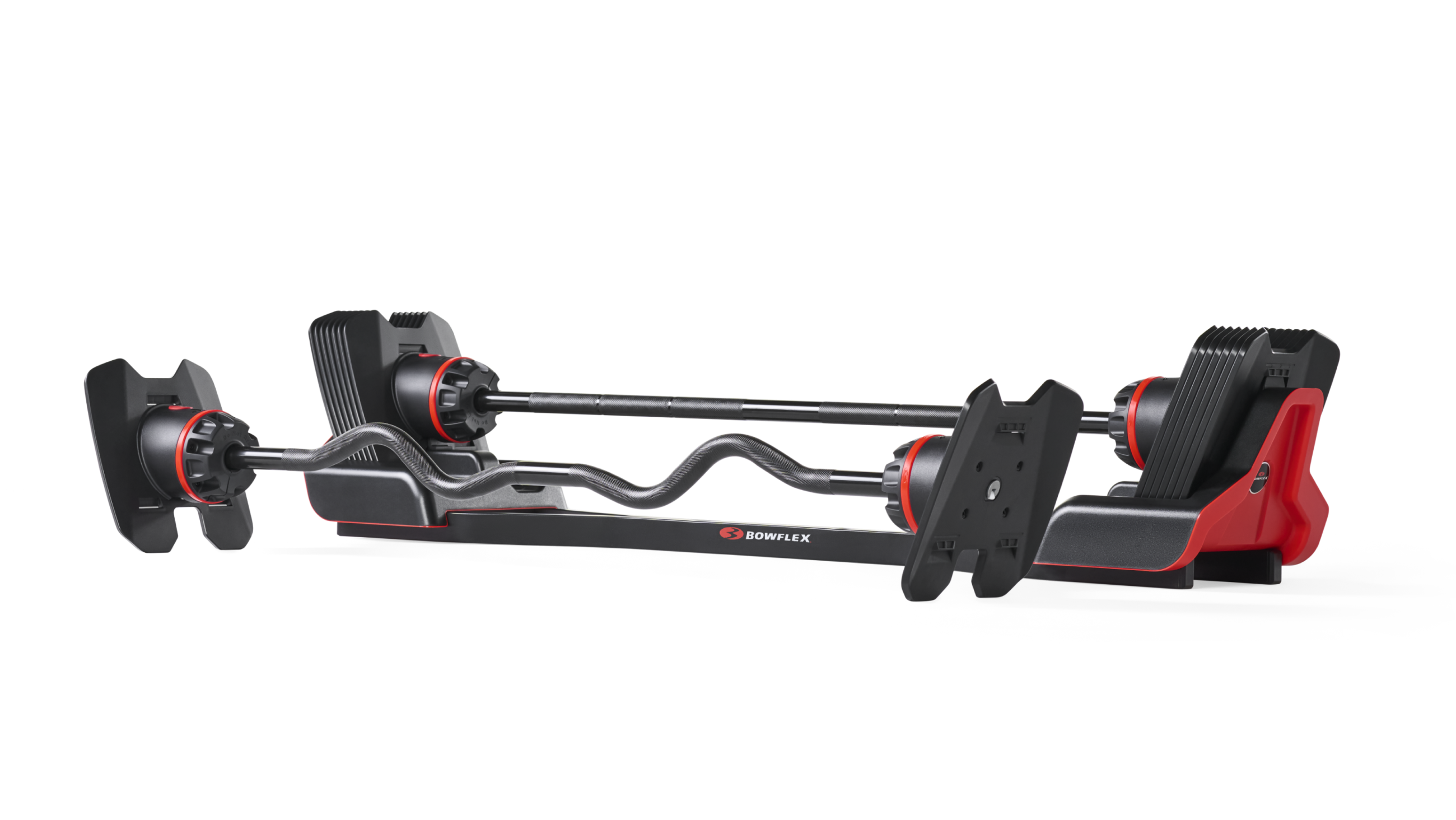 Free Weights: Traditional weightlifting typically involves using free weights, such as dumbbells, barbells, and weight plates. The resistance comes from the gravitational force of the weights.
Natural Range of Motion: Free weights allow for a more natural range of motion, as your body must stabilize the weights in addition to lifting them. This can engage more muscle groups and promote functional strength.
Progressive Overload: Weightlifting is well-suited for progressive overload, a fundamental principle of strength training. As you get stronger, you can increase the weight you lift over time.
Versatility: Free weights offer a wide range of exercises and training variations, making them highly adaptable to various fitness goals and training routines.
Greater Resistance: Weightlifting allows for the use of heavier weights, which can be essential for advanced strength training and muscle building.
Bowflex Reviews: What Do Customers Think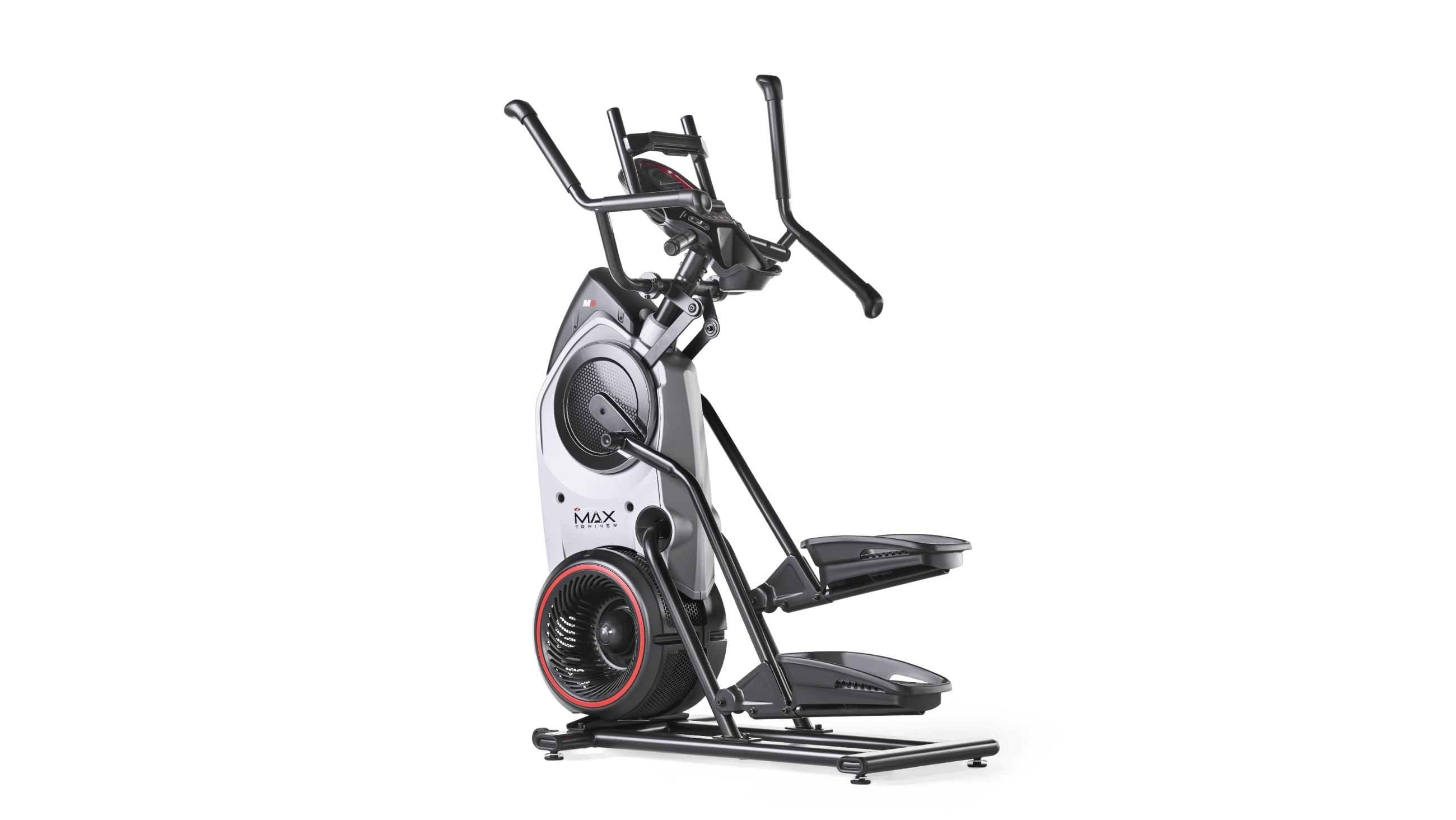 Pros:
Build Quality: Many customers praised Bowflex for producing well-built and durable fitness equipment. The materials used in their products were often considered sturdy and long-lasting.
Space Efficiency: Customers with limited workout space appreciated Bowflex's compact and space-saving designs, such as their home gym systems and adjustable dumbbells.
Adjustability: Bowflex's adjustable dumbbells, like the SelectTech series, received positive reviews for their ease of use and the ability to switch between different weight levels quickly.
Resistance Technology: Users of Bowflex home gym systems liked the Power Rod and SpiraFlex technology, which provided a unique and smooth resistance for strength training exercises.
Connectivity: Many customers appreciated the Bluetooth connectivity in Bowflex products that allowed them to connect to fitness apps and track their workouts.
Variety of Exercises: Bowflex's home gym systems were often praised for offering a wide range of exercises in a single piece of equipment, which can be ideal for home workouts.
Warranty: Bowflex typically offers warranties on their products, providing customers with peace of mind regarding potential issues or defects.
Cons:
Price: Some customers found Bowflex equipment to be relatively expensive compared to other fitness equipment options on the market.
Learning Curve: A few users mentioned that it took some time to become accustomed to the unique resistance systems used in Bowflex products.
Customer Service: While many customers had positive experiences with Bowflex's customer service, there were occasional complaints about slow response times or difficulties in resolving issues.
Space Requirements: Some customers noted that even though Bowflex equipment was space-efficient, it still required a dedicated area in the home, which could be challenging for those with limited space.
Assembly: A few customers mentioned that assembly of Bowflex equipment, especially larger models like home gyms, could be time-consuming and complex.
It's essential to research specific Bowflex products and read recent customer reviews to get a better understanding of how a particular model performs and whether it aligns with your fitness goals and requirements. Additionally, consider your budget and available space when making a decision.
Is Bowflex Worth It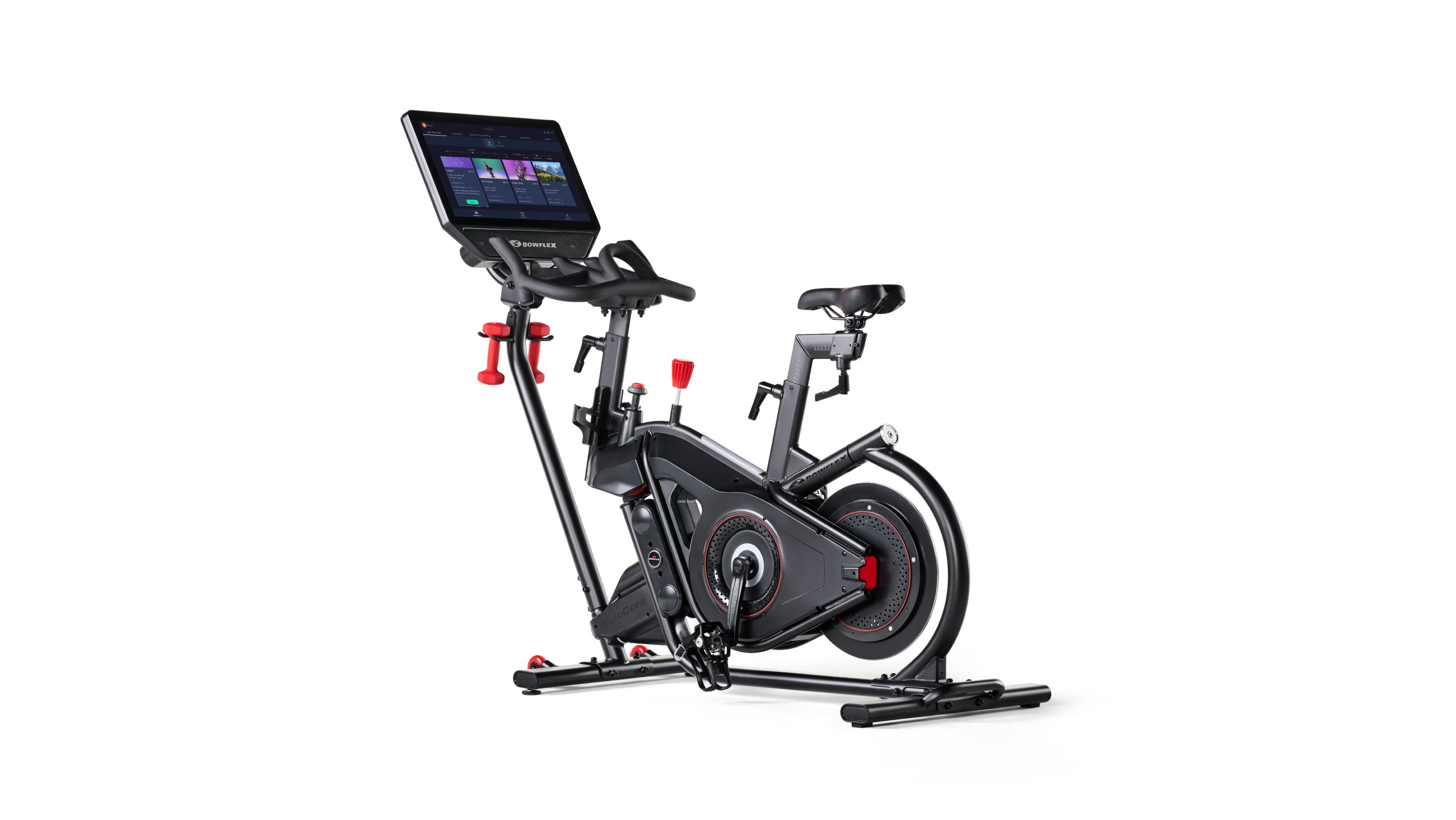 Whether Bowflex fitness equipment is worth it depends on your individual fitness goals, budget, preferences, and circumstances. Bowflex offers a range of fitness equipment, each with its own set of features and benefits. Here are some factors to consider when determining if Bowflex is worth it for you:
1. Fitness Goals:
Strength Training: Bowflex is known for its home gym systems and adjustable dumbbells, which are excellent for strength training and resistance exercises. If your primary goal is building muscle and improving strength, these products can be a worthwhile investment.
Cardio and Weight Loss: Bowflex also offers treadmills and exercise bikes, which can help with cardio workouts and weight loss goals. If you're looking to improve cardiovascular fitness or shed pounds, these machines can be valuable.
Versatility: Bowflex home gym systems often allow you to perform a wide range of exercises, targeting various muscle groups. If you value versatility in your workouts, these systems may be worth it.
2. Convenience and Space:
Home Use: Bowflex equipment is designed for home use, making it a convenient option for those who prefer to work out in the comfort of their own space, especially if you have limited access to a gym.
Space-Saving: Bowflex's space-efficient designs, such as their adjustable dumbbells and compact home gyms, can be ideal for small living spaces.
3. Budget:
Cost: The cost of Bowflex equipment can vary significantly depending on the model and features. While they are often considered high-quality, they can also be relatively expensive compared to some other fitness equipment options.
4. Preferences:
Resistance Technology: Bowflex uses its patented resistance technology in many of its products. If you enjoy the feel of this resistance and find it suitable for your workouts, it may be worth it for you.
Digital Connectivity: Some Bowflex equipment offers Bluetooth connectivity and compatibility with fitness apps, which can enhance your workout experience with virtual coaching and tracking. If these features are important to you, they can add value.
5. Long-Term Commitment:
Consider whether you're committed to regular exercise and whether you will use the equipment consistently. The value of Bowflex equipment increases the more you use it.
6. Reviews and Research:
Before making a purchase, read reviews, watch videos, and gather as much information as possible about the specific Bowflex product you're interested in. This will help you assess whether it meets your needs and expectations.
Bowflex Promotions & Discounts
Promotions and discounts for Bowflex products can vary throughout the year and may include special offers, sales events, and coupon codes. To find the most up-to-date Bowflex promotions and discounts, consider the following strategies:
Official Bowflex Website: Check Bowflex's official website regularly for current promotions, deals, and special offers. They often have dedicated sections for ongoing sales and discounts on their products.
Email Newsletter: Sign up for Bowflex's email newsletter. Subscribers often receive exclusive offers, early access to sales, and promotional codes directly in their inbox.
Social Media: Follow Bowflex on social media platforms like Facebook, Twitter, and Instagram. Companies often share exclusive promotions, discounts, and limited-time offers with their social media followers.
Retailers and Online Marketplaces: Look for Bowflex products on online retailers such as Amazon, Walmart, and Best Buy. These platforms sometimes offer discounts and promotions on Bowflex equipment, especially during special shopping events like Black Friday or Cyber Monday.
Coupon Websites: Visit coupon websites like RetailMeNot, Coupons.com, or Slickdeals to search for Bowflex coupon codes and deals. Users often share and update codes they've found.
Bowflex Financing: Check if Bowflex offers financing options with reduced interest rates or promotional periods. This can make their equipment more affordable over time.
Seasonal Sales: Keep an eye out for seasonal sales events such as New Year's promotions, back-to-school discounts, and holiday sales like Christmas or Independence Day.
Refer a Friend: Some companies, including Bowflex, have referral programs where you can earn discounts or rewards for referring friends and family members who make a purchase.
Fitness Industry Events: Bowflex may participate in fitness industry events and trade shows. Attending such events can sometimes provide an opportunity to access special promotions and test out their equipment.
Customer Service: Contact Bowflex's customer service or sales team directly and inquire about any ongoing promotions or upcoming deals. They may be able to provide you with information on current discounts.
Where to Buy Bowflex
You can purchase Bowflex fitness equipment from several sources, both online and in physical retail stores. Here are some common places where you can buy Bowflex products:
Official Bowflex Website: The official Bowflex website (www.bowflex.com) is one of the most reliable sources for purchasing Bowflex equipment. They offer the full range of Bowflex products, including home gym systems, treadmills, exercise bikes, and accessories.
Authorized Bowflex Retailers: Many authorized retailers and dealers carry Bowflex products. These can include sporting goods stores, fitness equipment stores, and specialty fitness retailers. You can use Bowflex's website to find authorized dealers near you.
Online Retailers: E-commerce platforms like Amazon, Walmart, Best Buy, and eBay often sell Bowflex products. These websites may offer competitive prices and sometimes have customer reviews to help you make an informed decision.
Big-Box Stores: Some large retail chains like Costco, Sam's Club, and Dick's Sporting Goods may carry Bowflex equipment, especially during certain seasons or sales events.
Local Fitness Stores: Local fitness equipment stores or specialty stores that focus on exercise equipment may carry Bowflex products. Check with stores in your area to see if they have Bowflex equipment in stock.
Secondhand Markets: You can sometimes find used Bowflex equipment for sale on online marketplaces like Craigslist or Facebook Marketplace. Be sure to thoroughly inspect any used equipment before purchasing.
Television Shopping Networks: Bowflex occasionally offers its products through television shopping networks. You might come across Bowflex equipment on channels like QVC or HSN.
Fitness Equipment Trade Shows: If you attend fitness equipment trade shows or expos, you may have the opportunity to purchase Bowflex products directly from the manufacturer or authorized dealers at special event prices.
When purchasing Bowflex equipment, especially if it's a significant investment, make sure you buy from reputable sources to ensure the authenticity of the product and access to warranties or customer support. Additionally, consider factors such as shipping costs, return policies, and any ongoing promotions or discounts to get the best value for your purchase.