Whether classified as commuter pants or athletic workwear, many brands have tried their hand at creating pants that are functional, yet formal.
Now, Bonobos, a brand that got its start with one pair of well-made pants, has an option that could quite possibly dominate the space entirely — the Tech Chinos.
Designed to be ready for anything, the Bonobos Tech Chino features a sharp classic trouser look that's suitable for the office, with all the added bonuses of an athletic pant.
Its breathable tech fabric is made up of cotton, polyamide, and elastane, and features 3XDry Advanced Moisture Management technology. The combination of material absorbs and wicks sweat away to keep you cool and dry.
In addition to staying cool and dry all day, you'll be able to stay clean all day. The pants are water-, stain-, and dirt-repellent, so no matter what comes your way during your commute — puddles, spilled drinks, or other dirty encounters — the Tech Chinos will stay presentable and fresh.
Bonobos sent over Tech Chinos for all the guys on the Insider Picks team to try out, and we were all very pleased. Here's what we thought about them:
Amir Ismael, Insider Picks reporter:
Whether classified as commuter pants or athletic workwear, many brands have tried their hand at creating pants that are functional, yet formal and the Bonobos Tech Chinos are the best ones I've tried so far. My first impression was how much they look like traditional chino pants. While other brands are distinctly athletic and techy, Bonobos manages to pull off a classic look. They come pleated and the only technical feature that can be seen from the outside (as minor as it is) is a zippered right back pocket. On the inside, a drawstring is integrated into the waistband, which I actually appreciate. Generally, you'd just put a belt on to keep your pants up, but given the off chance you forget to wear one, you can rest assured that your pants will be comfortably secured.
I went with the navy color because that seemed to be the most versatile choice for switching between dressing formally and normal everyday wear. The pants come in three different fits — athletic, slim, and tailored. As a slim guy, I went with tailored, the slimmest option, and was very pleased with the fit. The material is lightweight and has a very slight amount of stretch. You won't feel like you're wearing Spandex; it's just the right amount for comfort.
When I wore them, I had to try to out the water repellent feature, so I splashed some water on my pants. Sure enough, it brushed right off and my pants were dry. If you were to get caught in a light rain or accidentally spill a drink, you'd be able to keep your day going.
Even at $168, I see the Bonobos Tech Chinos as a great deal. You'll save money by having to buy fewer pairs of pants, and the dirt- and stain-repellent features will save you trips to the dry cleaners.
Breton Fischetti, senior director of Insider Picks:
Bonobos' entry into the athletic workwear space is one of the better executions I've come across so far. Their price point for these pants is in line with what you'd pay from some of the bigger stores and startups alike. The difficulty is always balancing the technical aspects of the material with the more formal nature of a work pant. For some reason, lots of companies want to make these items overly technical, which Bonobos manages to avoid. The only two real techy assets are the zippered back pocket on the right (which is actually useful) and the drawstring on the inside (which I don't see the point of, but is hardly taking away from the overall look of the pant). They're a nice weight for summer, but I wouldn't plan on wearing these deep into the winter.
The fit of these chinos, especially in the length, is essentially spot-on; and for being made of technical fabric, they look a whole lot more like chinos than shiny athletic material, which I appreciate. Every other time I've worn a technical-style piece of clothing at work people can tell right away, but not with these pants. I feel incredibly comfortable in these pants, which come in several fits depending on preference (I went with tailored, the slimmest) and they handled my bike ride to work better than jeans.
Spencer Lambert, Insider Picks intern:
I got to try the Tech Chino in black with a tailored fit. The first thing I noticed was the fabric — the pants' moisture-wicking technology make them feel more like athletic shorts than traditional work pants.
I didn't go out of my way to test the water-, stain-, and dirt-repellent features because I wanted to see how they would hold up to a normal day of wear and tear. I find that stains can be super noticeable on black pants, mostly because they stick out in such contrast to the color, so I was interested to see how these held up. Naturally I got them dirty a couple of times throughout the day and the Tech Chinos separated themselves from traditional pants because the dirt rubbed off when brushed away rather than being further pushed into the fabric.
In my experience, Bonobos always sizes very nicely and these pants were no exception. The feature that I didn't use, but know I will be grateful for is the zipper closure on one of the back pockets. I always stress about cards falling out of my pockets and this is a smart way to house your "too important to worry about" items. These pants are a great addition to an athletic workwear wardrobe as men's formal dress moves in a more practical, mobile direction.
Grey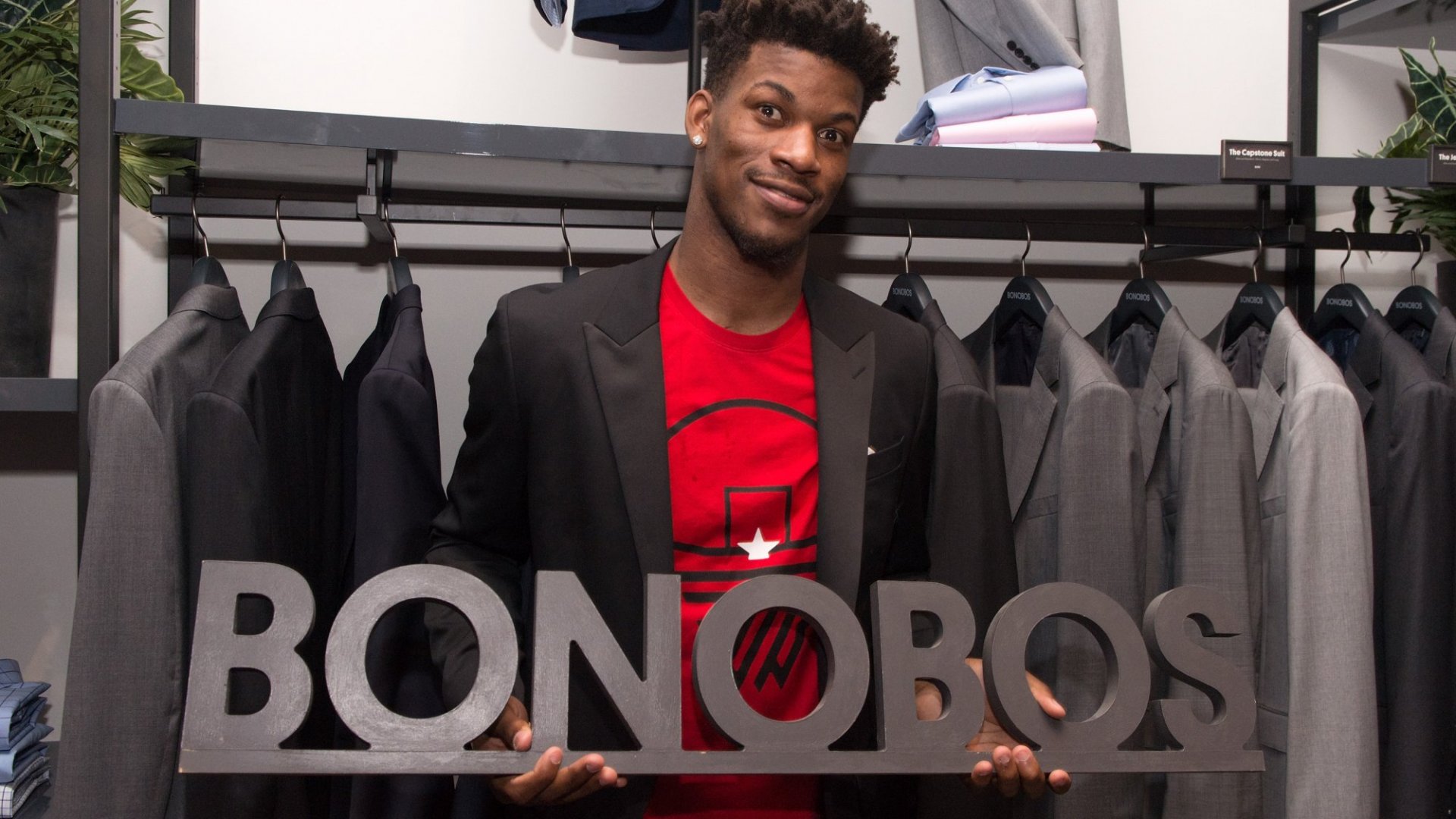 Buy the Bonobos Tech Chino in Grey now, $168
Black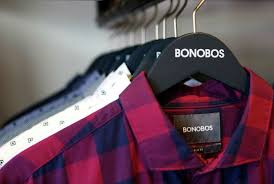 Buy the Bonobos Tech Chino in Black now, $168
Navy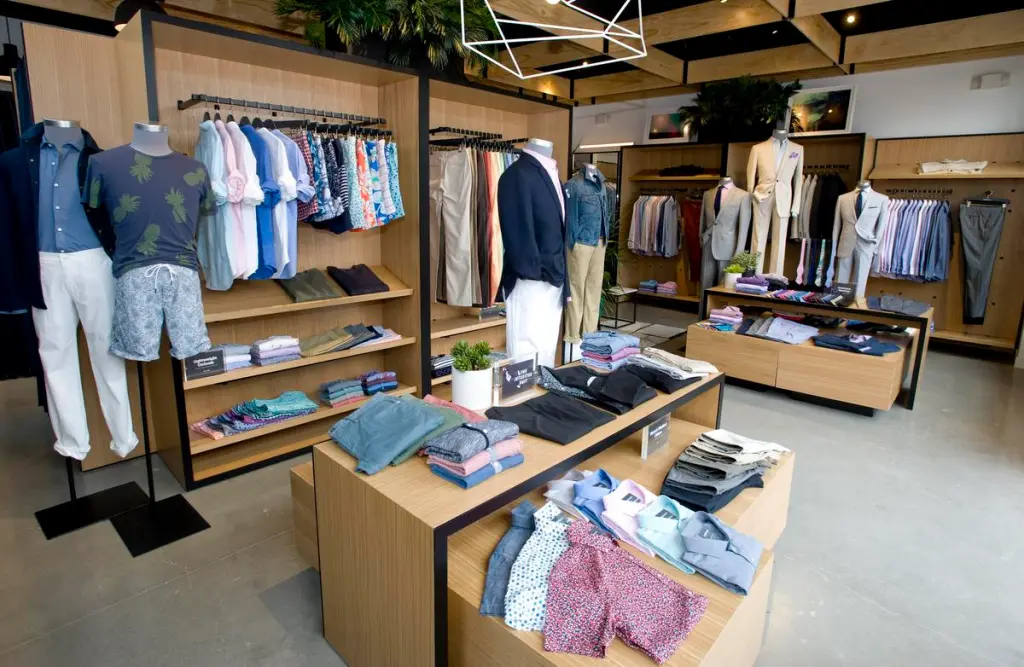 Buy the Bonobos Tech Chino in Navy now, $168
Blue
Buy the Bonobos Tech Chino in Blue now, $168