About Blue Bottle Coffee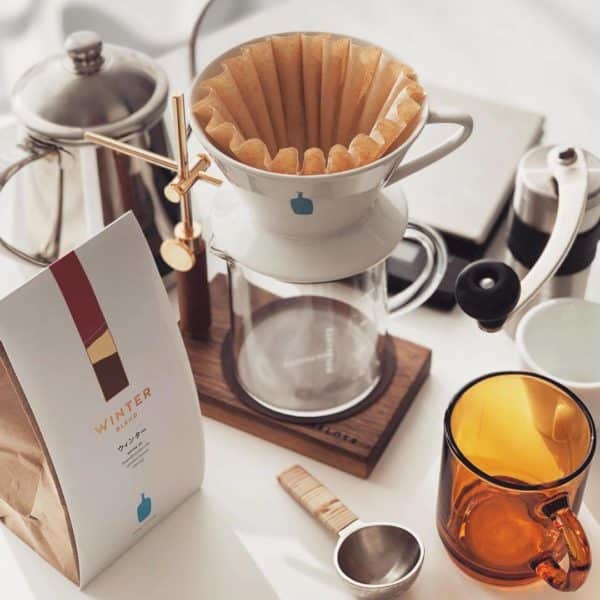 Join this Blue Bottle Coffee review on a journey of everything coffee. By the end of it, even if you aren't a coffee drinker, you may still want a taste. Blue Bottle Coffee sells coffee subscriptions, coffee beans and grinds, plus brewing accessories.
Though growing in size, Blue Bottle Coffee specializes in providing its customers with the "finest, most delicious, and responsibly sourced beans." Look for features on Blue Bottle Coffee in lifestyle publications like Travel + Leisure, Food & Wine, Bon Appetit, and more.
This Blue Bottle Coffee review will provide an in-depth look at the brand, its products, customer ratings, promotions, and more to help you decide if their java products are worth the buy.
Overview of Blue Bottle Coffee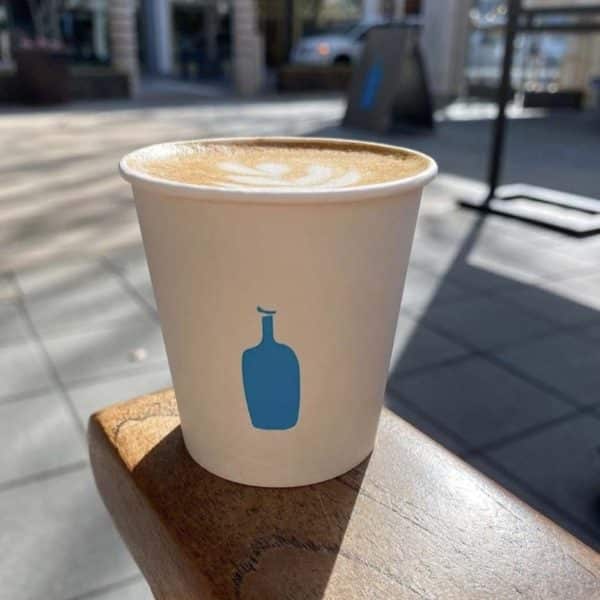 Blue Bottle Coffee is named after the first-ever coffee house in Central Europe. Its founder, James Freeman, a struggling clarinet player at the time, was tired of stale commercial coffees and overly roasted beans. So, naturally, he opened a roastery. From musician to coffee master, artistry is in his soul.
The Blue Bottle Coffee mission is multifaceted:
Work directly with farmers around the world
Source delicious and sustainable coffee
Roast coffee to Blue Bottle Coffee's exact flavour standards
Serve coffee at peak deliciousness
But, how can you guarantee to 'Serve coffee at peak deliciousness'? This Blue Bottle Coffee review discovered a daily deliciousness evaluation, with each batch of coffee tasted repeatedly. The team determines the window of peak flavor for each blend. Only when it reaches that range will that coffee be fit for sale.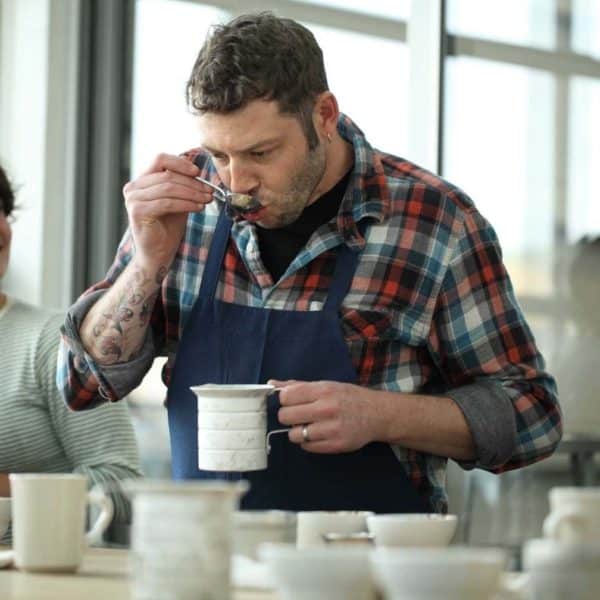 Blue Bottle Coffee is headquartered in Oakland, California. They want to do their part for the environment, so to offset their contributions to shipping emissions, Blue Bottle invests in projects to reduce greenhouse gasses.
Before we get into some popular beans and brewing tools, here are the highlights that this Blue Bottle Coffee review came across:
Pros
A dedication to delicious coffee, with daily taste tests for quality assurance
Invested time in creating tools that make good coffee
Environmentally conscious
Access to coffees from around the world
Coffee Match quiz helps you find a blend to match your taste
Subscriptions include blends, single-origin beans, espresso, and decaf
Free US shipping
Blue Bottle Coffee ships your grounds or beans within 24-hours of roasting
Cons
Costs are high compared to other coffee subscriptions
Can only subscribe to one blend at a time
Welcome Kit and free shipping are only available in the US
Blue Bottle Coffee offers subscriptions, coffee, brew tools, ceramics, mugs, Blue Bottle collectibles, and a yearly holiday offering.
This Blue Bottle Coffee review will feature popular brewing tools and provide a look into their subscription, including the coffee beans and blends that customers love most.
Blue Bottle Coffee Subscription Review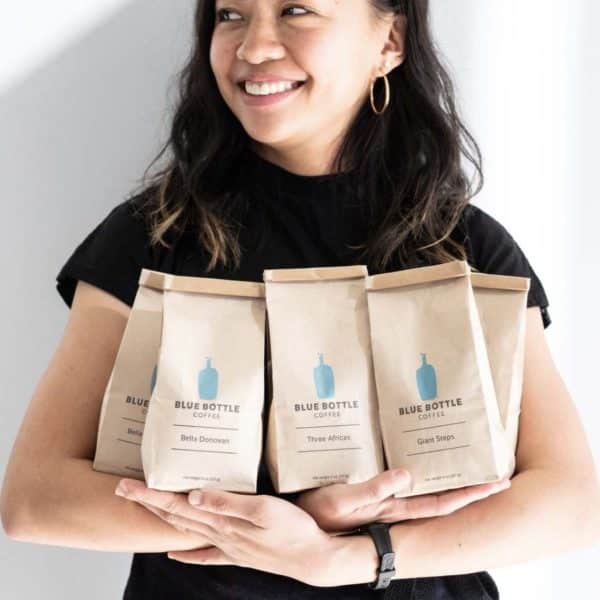 Before signing up for a subscription, you can take the Blue Bottle Coffee Match Quiz to find the right coffee for your taste. The Blue Bottle Coffee subscription includes ten coffee options in total, including one decaf.
Blue Bottle Coffee subscription pricing differs depending on the whole bean coffee type and number of bags you choose (half, standard, two, or three). Customers based in the US can opt for deliveries to occur weekly, every 2 weeks, every 3 weeks, or monthly.
Price points for Blue Bottle Coffee include:
Half Bag (6oz): $11, $11.50, $13
Standard Bag (12oz): $18, $20, $22
Double Bag (24oz): $33, $34.50, $38
Triple Bag (36oz): $45, $47, $52
Blue Bottle Coffee recommends three popular blends: Single Origin Assortment, Blend Assortment, and Espresso Assortment. We'll get into each one.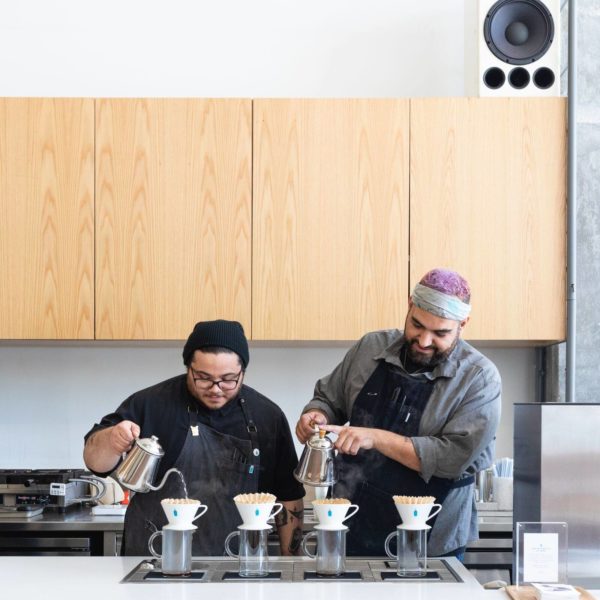 The Blue Bottle Coffee Single Origin Assortment allows you to travel the world and taste fruity coffees from all corners of the earth, right in your own home. The Single Origin offering changes every two weeks. What a wonderful java treat! Sample flavors include caramel, blueberry, and jasmine.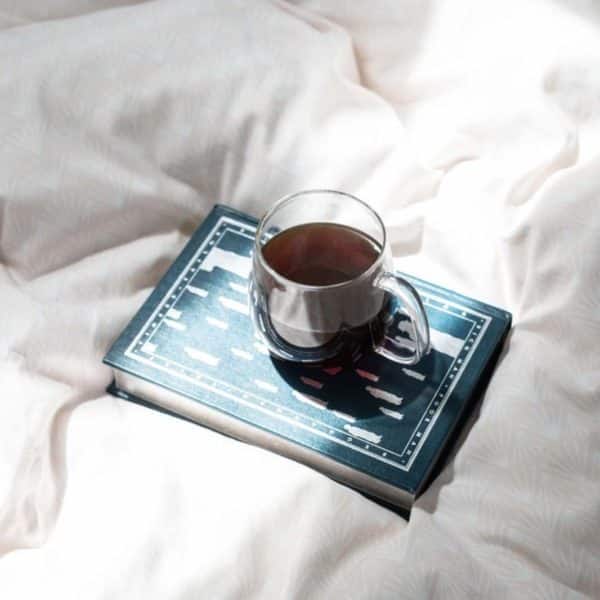 The Blend Assortment is comfort in a cup. Blue Bottle Coffee combines two organic coffees that create a symmetrically blended drink that is typically a dark roast. This offering is rotated through every week, among their five most popular blends. Sample flavors include raspberry, chocolate, and toasted marshmallow.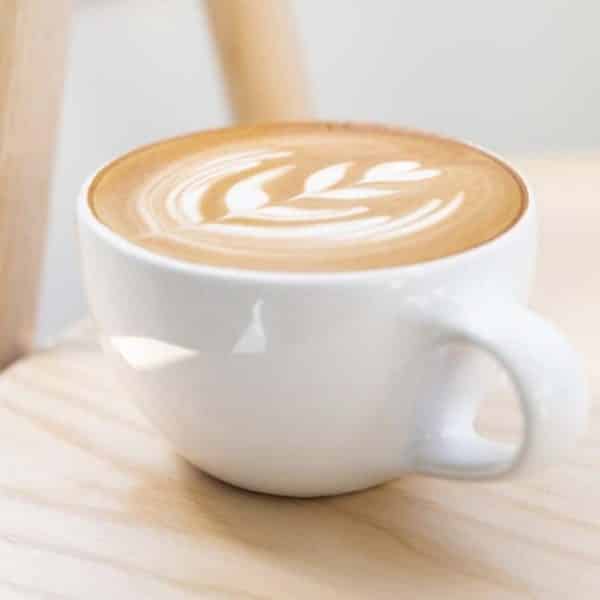 The Espresso Assortment is for fancy home brewers who liken themselves to baristas. This offering is rotated among Blue Bottle Coffee's four espresso blends and a single origin of their choice. Some flavors to expect in this blend are caramel, almond, and dried cherry.
Blue Bottle Coffee Welcome Kit Review
Yummy coffee and Blue Bottle's finest brewing tools in one subscription! The Blue Bottle Coffee Welcome Kit includes the following treats:
Six 12-ounce bags of Whole-Bean Coffee + free shipping ($120 minimum value)
Blue Bottle Coffee Dipper ($25 value)
Blue Bottle Coffee 90-pack of Filters ($15 value)
Blue Bottle Coffee Tote ($25 value)
Altogether, that would come to a minimum of $185, but the Blue Bottle Coffee Welcome Kit sells for only $119. Unfortunately, our Blue Bottle Coffee review discovered that the kit is only available in the United States.
Hario Cold Brew Bottle Review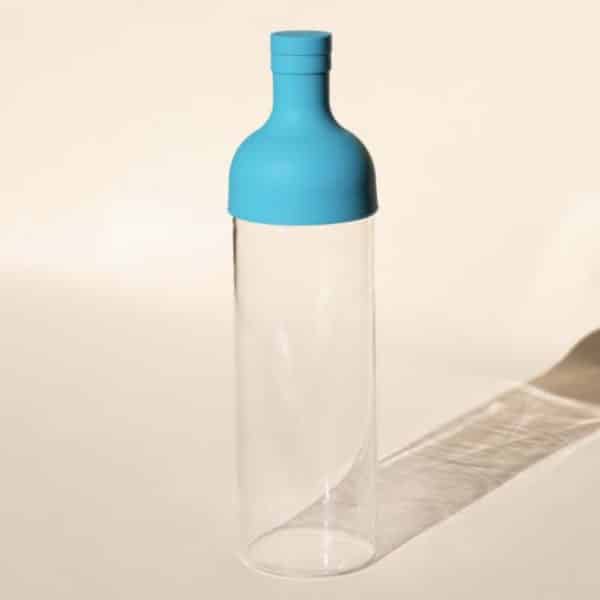 Blue Bottle Coffee has all you cold brew drinkers covered! Add your ground coffee, clean water, and place it in the fridge. Eight to twelve hours later you will have crystal clear cold brew. You can also use the Hario Cold Brew Bottle as a carafe for any beverage, including using it as a Blue Bottle Coffee cold brew tea bottle. Just remove the filter, and voila!
The Hario Cold Brew Bottle is made of glass, silicone rubber, polypropylene, and polyester. It can hold 750 ml, but it brews 590 ml and is dishwasher safe. Just make sure you wash the filter by hand. If you're not sure which blend to brew cold, Blue Bottle Coffee recommends trying the Three Africas blend.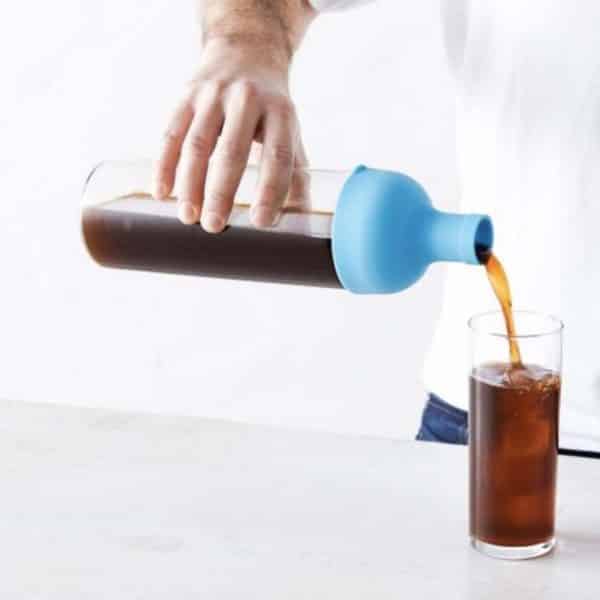 The Hario Cold Brew Bottle sells for $35. Unfortunately, the bottle is not available for purchase on the Canada site, but fear not, you'll find what you're looking for with Hario Cold Brew Bottle Amazon options.
Blue Bottle Coffee Dripper Review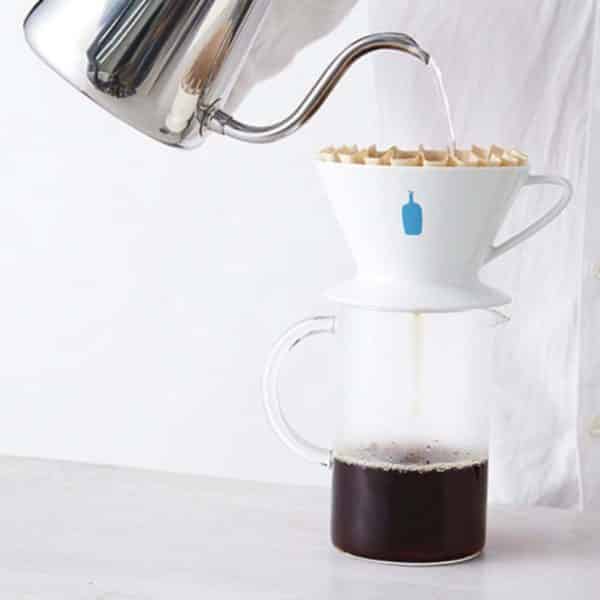 A scientifically engineered way of pouring your coffee. Blue Bottle Coffee meant it when they said they want you to experience delicious coffee every time. The Blue Bottle Coffee Dipper directs the coffee for the most delicious pour-over brew. At least, that's their promise. You're in control of your coffee. Practice makes perfect!
The Blue Bottle Coffee Dipper works with their custom filters (sold separately). If you choose to purchase other filters, the Blue Bottle Coffee Dripper filter size is the same as a #2 filter. The Blue Bottle Coffee Dripper is priced at $25.
Blue Bottle Pour Over Review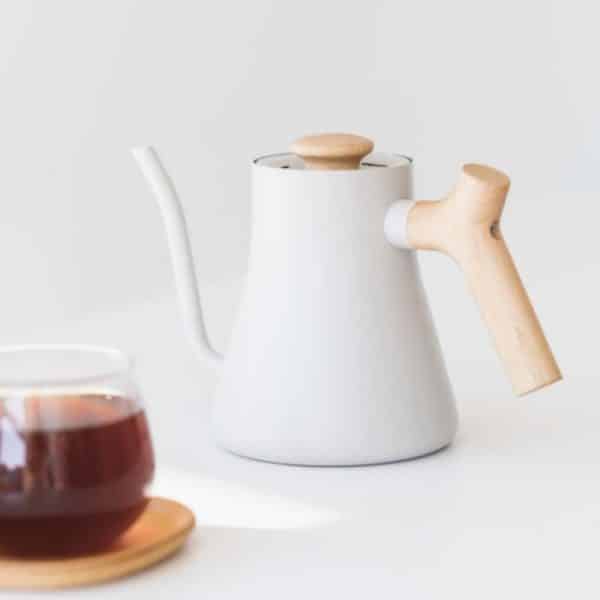 The Mini Pour-Over Kettle is the last step in the pour-over process. It was designed in partnership with Fellow and is Blue Bottle Coffee's unique take on Fellow's original pour-over kettle, the Stagg.
This Mini Pour-Over Kettle is smaller in size and lets you know how much water is poured. The shape and structure of the spout, combined with the size of the kettle, enhances precision. Blue Bottle Coffee and Fellow thought of everything. The built-in flow restrictor provides the slowest pour possible for optimal control.
Finally, the aesthetics of the kettle fit nicely with the aesthetic of Blue Bottle Coffee accessories. The Mini Pour-Over Kettle sells for $89.
Blue Bottle Coffee Reviews: What Do Customers Think?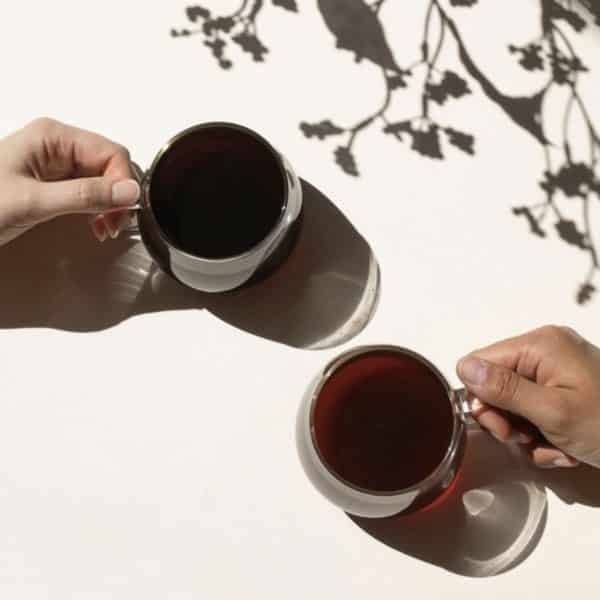 This Blue Bottle Coffee review couldn't find any customer reviews on the Blue Bottle Coffee website, so we went digging. In an article titled, 33 Best Coffee Subscription Boxes of 2020, For All Tastes, Blue Bottle Coffee landed at #6 out of 33.
We dug a little further and found 1672 reviews on Yelp, where Blue Bottle Coffee has 4.5/5 stars. This amounts to 993 5-star reviews and only 35 1-star reviews.
Most of the Blue Bottle Coffee beans reviews on Yelp praise the cafes and how great the coffees are, though some customers complained about the price and taste.
This Blue Bottle Coffee review turned to Amazon as well. We looked at the Three Africas Blend for a Blue Bottle cold brew coffee review. It has 4/5 stars out of 51 reviews in all. 53% of the ratings were 5-star and only 3% of the ratings were 1-star.
Blue Bottle Coffee comments boasted about flavor and the great smell. The negative reviews spoke of high cost, small bag sizes, and disliking the taste.
Is Blue Bottle Coffee Worth It?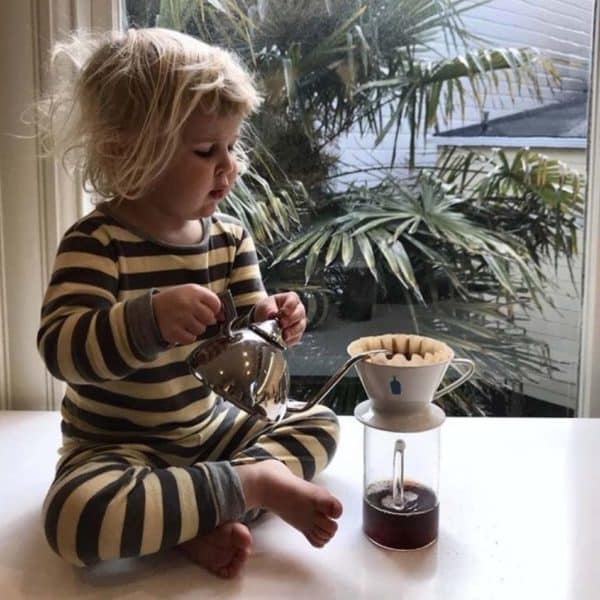 While researching for this Blue Bottle Coffee review, we were impressed by the extent of the company's positive ratings.The cost of the subscription is on the higher end, but if you're a coffee lover, you might not mind the price of Blue Bottle Coffee.
You can sign up for the Blue Bottle Coffee coffee membership, purchase brewing tools, or get the best of both worlds with the Welcome Kit—then learn how to make yourself a cup of coffee that sings to your soul every morning.
Of course, the only way to find out is to test out their coffee and accessories. Based on our research, this Blue Bottle Coffee review believes they're worth a try.
Blue Bottle Coffee Promotions & Discounts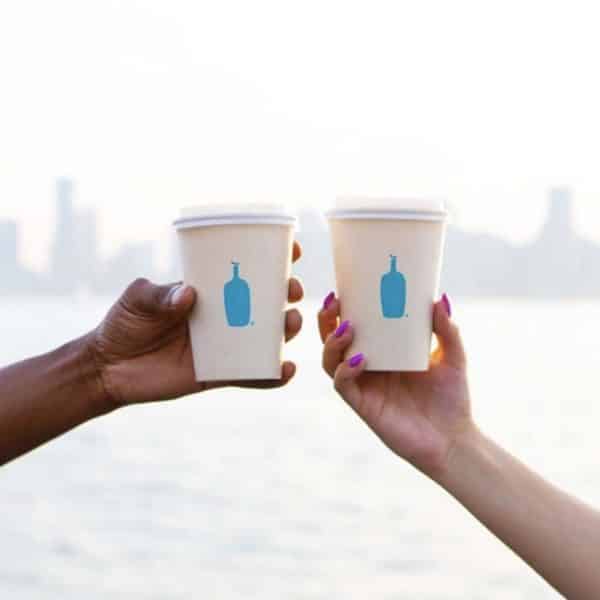 The first Blue Bottle Coffee promotion we found is the Welcome Kit that is only available in the US. You receive $185 worth of product for the price of $119.
Blue Bottle also offers a Coffee Sampler free to US customers. This is considered a Blue Bottle Coffee subscription trial. After 10 days you are automatically signed up for a subscription for that blend and billed every two weeks. You can cancel at any time.
The third discount we found is their Corporate Gift Program. If you would like to purchase 25 gifts or more for clients, employees, or friends, you can contact Blue Bottle Coffee. They'll help you through the process, provide suggestions, and help coordinate special discounts.
Where to Buy Blue Bottle Coffee
You can purchase Blue Bottle beans and merchandise on their website, BlueBottleCoffee.com. You can also purchase through the Blue Bottle Coffee Amazon page. They have cafes located in major US cities, including:
Blue Bottle Coffee NYC
Blue Bottle Coffee San Francisco
Blue Bottle Coffee Los Angeles
Blue Bottle Coffee New York
Blue Bottle Coffee Boston
While there are no Blue Bottle Coffee Canada locations, don't you worry, you can purchase products off of the website and Amazon as well.
Sign Up for Blue Bottle Coffee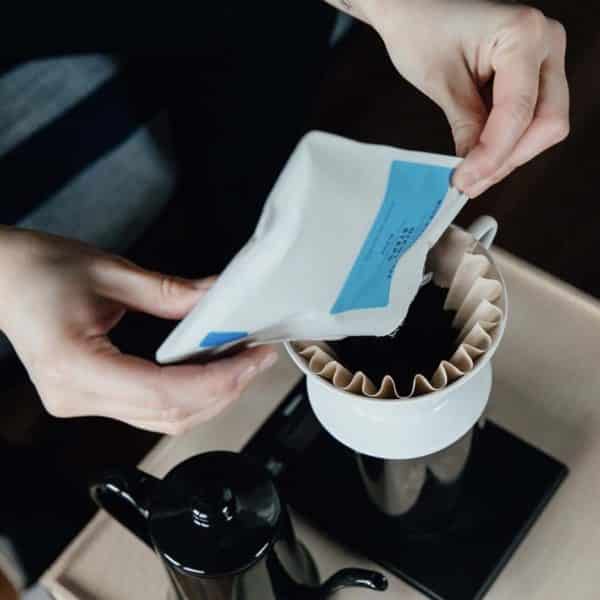 If you want to subscribe to more than one Blue Bottle Coffee blend, it looks like you'll need to create a new subscription for each blend.
For each Blue Bottle Coffee subscription, do the following:
Select your whole bean coffee type
Choose the amount of coffee you want
Click CONTINUE
Choose how often you would want to receive your coffee
Click PROCEED TO CHECKOUT
Enter your shipping and payment information
Click START MY SUBSCRIPTION
FAQ
How much does a cup of Blue Bottle Coffee cost?
As an example, at the Blue Bottle Coffee location in Hayes Valley, California, the prices range anywhere from $3 to $5 for a cup. Here's a breakout of their Blue Bottle Coffee menu, including prices:
Blue Bottle Espresso
Espresso ($3)
Macchiato ($3.50)
Cappuccino ($4)
Caffè Latte ($4.50)
Caffeè Mocha ($5)
Blue Bottle Drip Coffee
Three Africas ($3.50)
Ethiopia ($4.50)
Guatemala ($4.50)
Blue Bottle Iced Coffee
New Orleans ($4)
Single Origin ($4)
How do you make Blue Bottle Coffee at home?
The brewing guides on the Blue Bottle Coffee website give you exact instructions for brewing the perfect cup. This Blue Bottle Coffee review followed the steps for the pour-over method:
Boil approximately 600 grams (20oz) of water
Grind 30 grams of coffee (3 tbsp) into a medium-fine grind
For a single-origin coffee light roast, use about 23 grams for every 350 grams of water.
Place a filter in the dripper; if you're using a #2 filter instead of a Blue Bottle Coffee filter, wet the filter with hot water, then dump the water before brewing.
Add the ground coffee to the filter and tap the filter to level the surface of the grounds.
Place the filter and dripper on a carafe or cup
Place both on a digital scale and set it to zero
Pour #1: Start a timer, it should take about 15 seconds, then pour water slowly over the coffee
Start at the outer rim and move in a steady spiral toward the center of the grounds.
Stop pouring when the scale reaches 60 grams and make sure all the grounds are saturated, then coffee drip for 30 more seconds
Pour #2: Start pouring in the center of the grounds in a steady spiral toward the outer edge, then back toward the center
Pour all the way out to the edge over the ripples in the filter
Add 90 grams, bringing your total to 150 grams and allow 45 to 65 seconds to steep.
Pour #3: Once this pour comes close to the level of the grounds, pour an additional 100 grams of water (same as pour #2); the total is now 250 grams, and this pour takes about 15-20 seconds
Pour #4: Once at the bottom of the filter, complete pour #4; add 100 grams for a total of 350 grams of water, which should take 20 seconds.
That is one lengthy process for a cup of coffee! But, if it's as delicious as Blue Bottle Coffee promises, it will beworth it.
How do you use the Hario Cold Brew Bottle?
One of the big questions about a particular Blue Bottle Coffee product: How do you use Hario Cold Brew Bottle?
Follow these steps, taken from the Blue Bottle Coffee blog:
Use the best beans
Brew with 55 grams of coffee per 700ml of water
Use the upper tick on the bottle as a guide
Choose the grind that's right for you: A finer grind increases the strength of your coffee, while a coarser grind decreases it
Use filtered water
Refrigerate your coffee to extend its shelf life
What is Blue Bottle Coffee's Shipping Policy?
Blue Bottle Coffee subscriptions are available in: Australia, Canada, Germany, France, Italy, Japan, The Netherlands, New Zealand, The UK, and US.
Blue Bottle Coffee merchandise purchases are available for shipment to the US and Canada. Whole bean purchases are available for shipment to the US. Shipping is calculated based on the weight and destination, and international shipping costs are shown at checkout. Shipping is free in the US for orders over $35.
For Blue Bottle Coffee at-home subscription orders in the US, there is a flat rate charge of $4 or $5 for a single 6ox bag.
If shipping via First Class and USPS Priority, your Blue Bottle Coffee order should arrive within 1-5 days. If using USPS Priority Express, your order should arrive between 1-2 days.
What is Blue Bottle Coffee's Return Policy?
Whole bean coffee is perishable, so Blue Bottle Coffee is unable to accept returns on coffee. But if there was an error in your order or you were dissatisfied, contact support. If contacting them because of an error, contact them within 30 days of your purchase.
For everything else, you can contact Blue Bottle Coffee customer support within 30 days of purchase, for an exchange or a refund.
How do I cancel the Blue Bottle Subscription Trial?
Go into the 'Subscription' section of your Blue Bottle Coffee account dashboard and click on the 'Cancel Your Trial' button. Follow the prompts, and your trial will be canceled.