When it comes to finding your style in jewelry, you will quickly realize how challenging it can be to find unique pieces at affordable prices. Kendra Scott Jewelry was founded with the intention to provide one-of-a-kind, trendy jewelry pieces that are accessible to many. Each piece is handcrafted in the brand's atelier in Austin, Texas, using natural materials and innovative techniques. In our Kendra Scott review, we are going to look behind the company's operation, and uncover all you need to know about materials, price tags, and customer reviews.
We gathered a lot of info about the brand, including the shipping and return policy, customer service, contact info, and many more. We have also looked at the most popular FAQs and answered them for you. To find out what our final verdict is about the company, keep reading our Kendra Scott review.
About Kendra Scott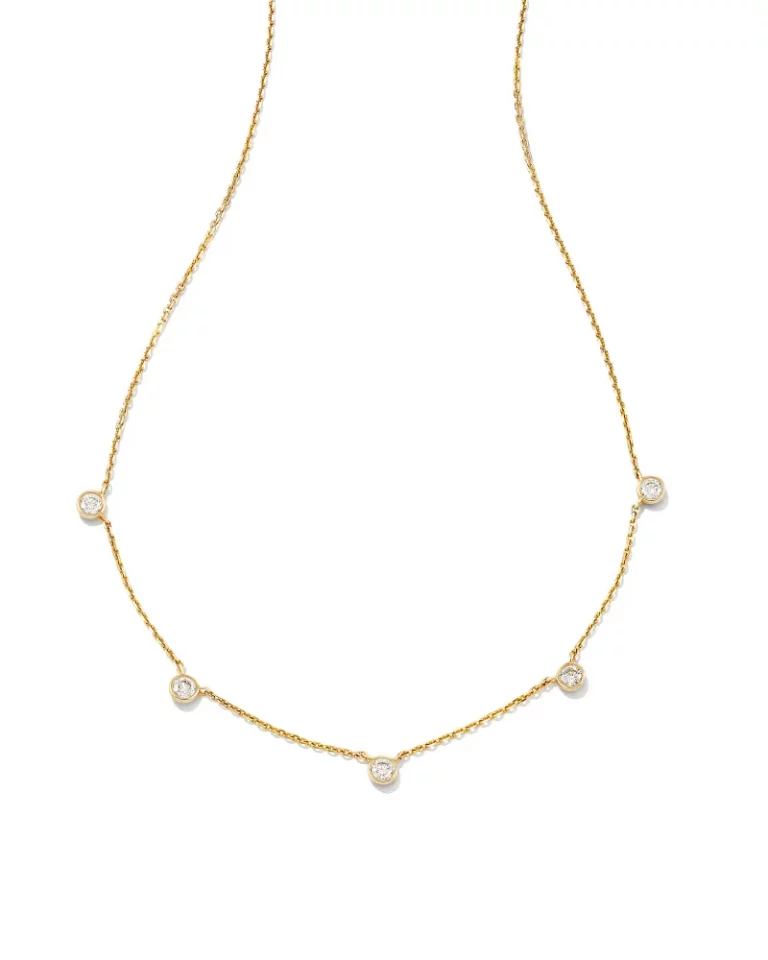 The story of the Kendra Scott jewelry brand is the success story of the founder. In the early years of the 2000s, the pregnant Kendra found herself with less than $1,000 in her bank account, confined to bed rest. As a solution, she started creating handcrafted jewelry which she gifted to her friends. The feedback was more than positive, and quickly she started to sell her jewelry to local boutiques and jewelry stores.
In 2002, when Kendra's firstborn son was only 3 months old, she founded Kendra Scott Jewelry with the mission to fill a gap in the jewelry market. Her goal was to create high-quality jewelry that can be accessible at an affordable price. And this is exactly what the brand does today.
But before we dive deeper into our Kendra Scott review, let's take a quick look at the most important pros and cons. This will already help you decide whether or not it is worth adding Kendra Scott jewelry to your collection:
Kendra Scott Products Review
In the next section of our Kendra Scott review, we are going to take a close look at the materials, productions, and price tags of the items sold by the company. Afterward, we are also going to share with you customer reviews from multiple sources.
Kendra Scott Necklaces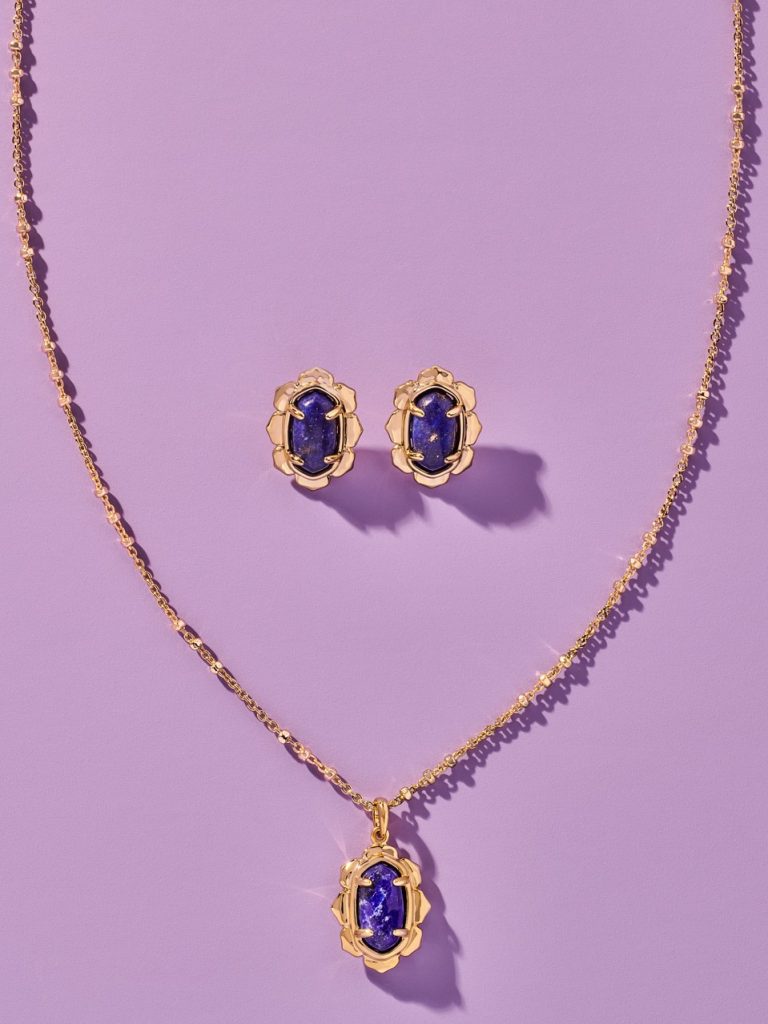 If you want to treat yourself to a Kendra Scott necklace, there are so many beautiful options to choose from. Looking at the categories, the brand offers a large selection of chains, charm necklaces, chokers, collars, pendants, strands, statement necklaces, multi strands necklaces, Y & Lariat type necklaces, and gift sets. You can also filter the results by the type of metal the necklace is made of. The company uses many types of metals to create its jewelry. Just to give you an idea, when it comes to the material, you can choose from silver, rose gold, yellow gold, white gold, gunmetal, or sterling silver.
Price-wise, Kendra Scott necklaces range between $50 and $1,500. The cheapest 14K Yellow Gold necklace with a cross pendant costs $350. While the cheapest sterling silver chain necklace costs $65.
Kendra Scott Earrings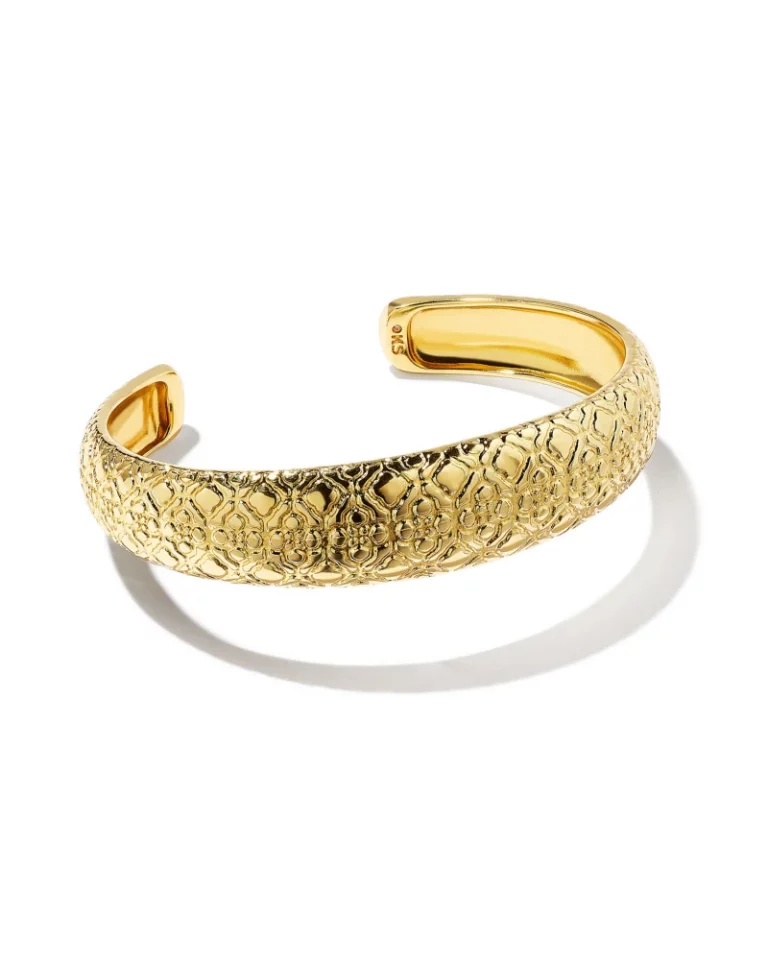 Earrings are the best accessories to spice up your look, frame your face, or bring out the color of your eyes. They can be the perfect addition to a cocktail dress or to a casual outfit you decide to wear on a random Tuesday. Kendra Scott earrings are so versatile, that no matter what's the occasion, you will most likely find something suitable. The Danielle Gold Statement Earrings in Neon Pink Magnesite paired with a lightweight flowy dress can easily be an effortless statement piece of the summer. If you are looking for something more elegant, the Piper Gold Stud Earrings in Blue Lapis color offer a more classy, and elegant vibe. As you can see, the earrings category is so rich in different styles that anyone can find their own styles.
When it comes to price tags, earrings range between $18 and $4,000. If you ask us, this price range shows the best how diverse the Kendra Scott earrings selection is.
Kendra Scott Rings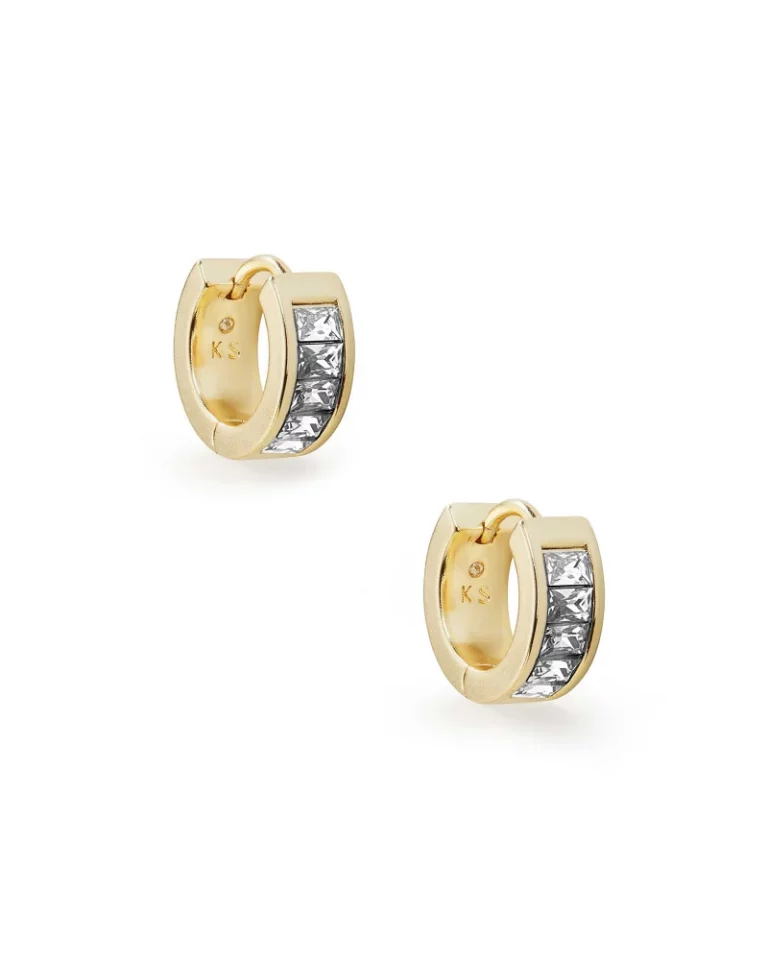 Now, when talking about Kendra Scott rings, we must mention that the company offers two main categories of rings. If you are after everyday rings or beautiful pieces to wear for special occasions, simply head to the Ring section. Here you will find cocktail rings, statement pieces, two-finger rings, set, bands, and double bands. However, if you happen to search for engagement rings or band rings with stones like diamonds or other precious stones, we recommend you visit the Fine Jewelry section.
In terms of sizing, ring sizes range from 5 to 12. Currently, the cheapest ring on the website is Lila Band Ring Silver in White Pearl, which costs $48. Looking at the most expensive one, it's the Jordyn 14K Yellow Gold Triple Band Ring in White Diamond, which is incredibly beautiful. It costs $2,500 and features three bands of conflict-free diamonds complying with the Kimberly process.
Kendra Scott Bracelet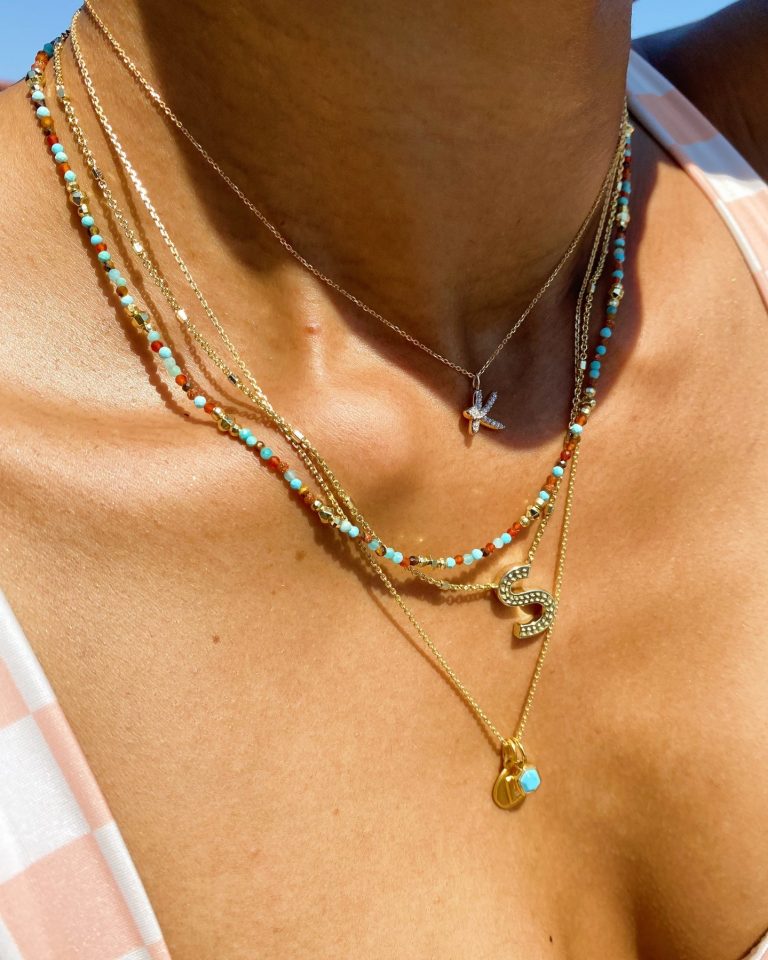 A Kendra Scott bracelet can be a perfect gift idea for any age. There are beautiful hand-wrapped Friendship bracelets you can surprise your friend with. For instance, the Masie Silver Full Cuff Bracelet for $70 adds some color and eclectic texture to any outfit. What makes this an ideal gift option is that the bracelet is adjustable, so it can fit any wrist size.
Furthermore, there are delicate chain bracelets, cuffs, bangles, and many more types of bracelets you can choose from. In case you're looking for something more elegant, the Emilie Gold Chain Bracelet or the Elaina Gold Chain Bracelet, both in Iridescent Drusy colors might be what you are after. Both cost around $60.
Kendra Scott Fine Jewelry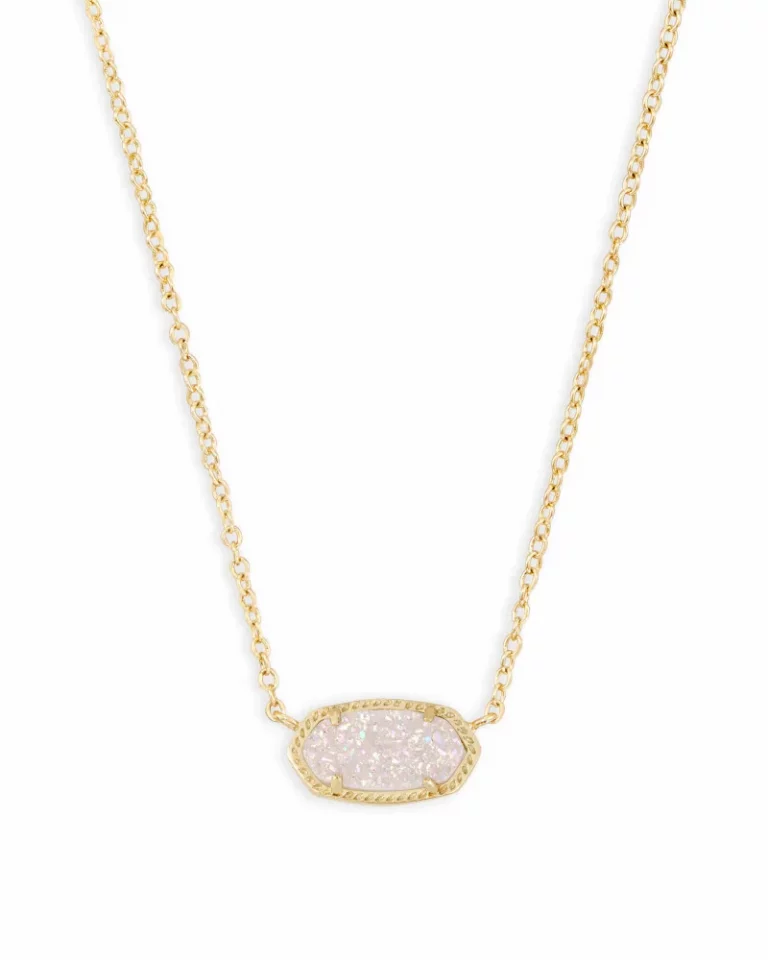 Our Kendra Scott jewelry review cannot be complete without taking a close look at the fine jewelry section as well. As we have mentioned earlier, here you will find truly unique statement pieces that for sure catch the eye and start a conversation. The company offers a decent selection of high-quality earrings, necklaces, bracelets, rings, and charms. There are 3 types of materials you will come across in this category: 14K White Gold, 14K Yellow Gold, and last, but not least 14K Rose gold. White diamonds, black diamonds, pearls, and gemstones, here you will find everything that is shiny and bright.
If you happen to be searching for bridal jewelry for one of the most memorable days of your life, the Kendra Scott Fine Jewelry section is definitely a go-to place that is well worth your attention.
Kendra Scott Review from Customers
kendra scott review
Now that we have learned about the company's history, mission, products, and pricing, it is time to show you what previous customers say about Kendra Scott jewelry. There is no big surprise when it comes to customer reviews. The majority of people speak highly about the brand. They appreciate the high-quality craftsmanship, the beautiful shaping, and the durability of the pieces. Customers are happy with what they get for the affordable prices and appreciate the brand's creativity and innovative approach when it comes to designs.
Being one of the most popular items, the Jae Star Gold Pendant Necklace has got 338 reviews and has a 4.6 rating out of 5. A review mentions: "Just the perfect gift for my daughter, excellent quality and great price." Another one says "I already own 3 other Kendra Scott necklaces. My mom bought me the white druzy star pendant for Christmas, and I decided I needed a black one! I love the design and quality, especially the adjustable fastener."
Another best-seller item is the Elle Gold Drop Earrings which have got a 4.7 rating based on 1041 reviews. Thanks to the effortless, yet flattering and modern design, people praise these earrings: "These drop earrings are a "wow" piece! These are perfect for wearing alone without other pieces if you're looking for a "wow factor," but a minimalist!"
On the other hand, we came across some complaints as well. These are usually about shipping taking longer than expected. Also, some customers mention that they only realized that the necklaces are shorter than they thought they will be after they opened the package. To avoid situations like that, always double-check the product description or contact the company for further information.
Sign Up for Kendra Scott
There are numerous benefits of creating an account on the Kendra Scott website. Once you're a signed-up member, you can enjoy features such as:
Email updates about special promotions, deals, new product launches, gift ideas, and many more
Order tracking
Fast checkout
To create an account you will need to add your personal information such as your first name, last name, email address, and password. On the same page, you can choose to sign up for the company's email list. We highly recommend you do this, as it will give you a 15% discount you can use for your first order.
Where to Buy
To purchase Kendra Scott jewelry you can head to the official Kendra Scott website at kendrascott.com, and place your order. Also, you can visit one of the authorized sellers and purchase your jewelry in-store. According to the brand's website, currently, this is the list of all authorized Kendra Scott online retail partners: Balfour, Helen of New York, LavishlyHip, Rent the Runway, Revolve Clothing, Rocks Box, Stitch Fix, The Jeweler's Wife, Zappos, and last, but not least, Zulily, LLC. To find the closest retailer to your location, you can rely on the in-built "Find Other Retailer Near You" feature on the Kendra Scott website.
Kendra Scott Shipping and Return Policy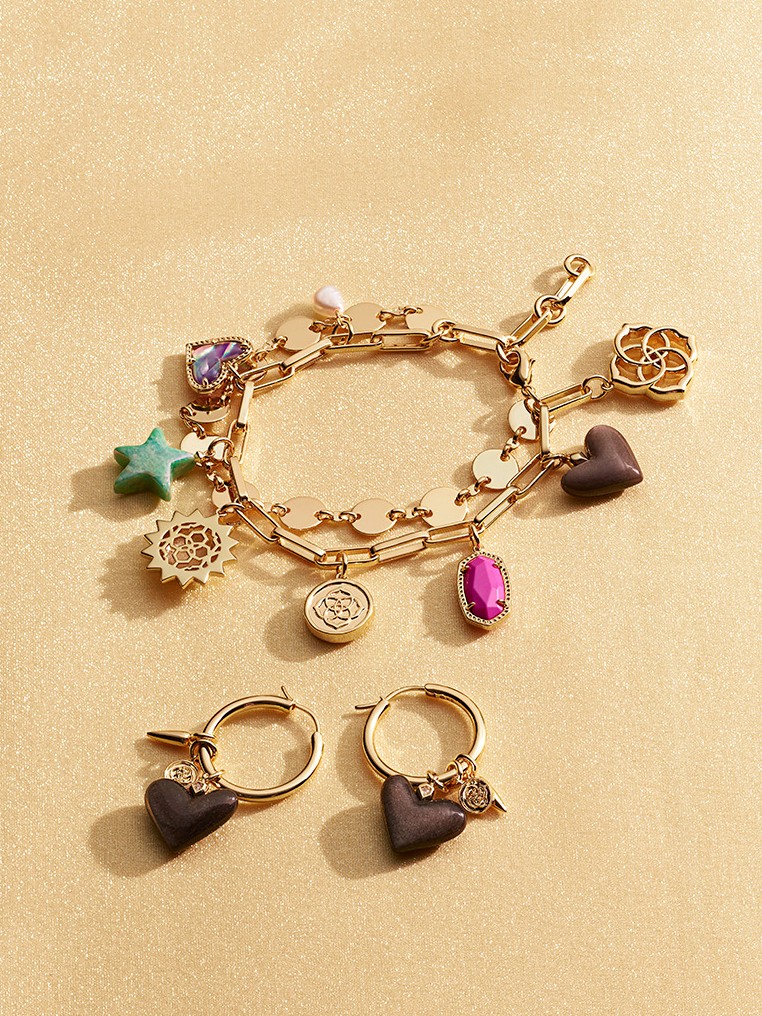 As part of our Kendra Scott Jewelry review, we also took an in-depth look at the shipping and return policy. The order processing usually time takes 3 to 5 business days. When it comes to shipping you can choose from 5 different shipping methods:
Ground shipping: $4.45; your order will arrive within 3 to 5 business days
Standard Shipping (available during key seasonal periods): $4.45; your order will arrive within 3 business days
2 Day: $17.95; you can expect your package to arrive in 2 business days
Next day: $24.95; your order will be delivered the following business day
2 Day Shipping for Fine Jewelry Orders: FREE; order arrives in 2 business days
When it comes to returns, Kendra Scott provides free return shipping for all eligible items. Using the prepaid return label you have 30 days to return your order. Needless to say, all returned items must be unworn, undamaged, in the original packaging, with all the original tags still attached.
However, keep in mind the following. According to the company's website "Engraved pieces, Birthday Discount purchases, gift cards, Kendra Scott Branded merchandise, custom pieces created at the Color Bar®, merchandise marked as Final Sale, and permanently discounted or marked down merchandise are considered Final Sale and are not eligible for return or exchange."
Promotions & Discounts
Saving money is always a good idea when shopping online. Luckily, Kendra Scott Jewelry knows this and offers multiple promotions and discounts. When you visit their website, you will find a separate section named Sale. Here you can filter the results by categories, such as earrings, necklaces, bracelets, and rings. Most items are available here at a special price. For instance, at the time of writing, the $80 Beaded Ansley Heart Gold Drop Earrings in Iridescent Frosted Glass are available for $31.98. And this is not everything.
Another convenient way that can help you save money is a 15% discount offered by the company. To claim the deal you will need to sign up to the company's emailing list.