Popular outdoors shop Backcountry recently started making its own clothes.
The brand is producing its own clothing collection to leverage decades of outdoors experience combined with shopper and Gearhead insights.
I tried a few pieces from the new line, and I found both great hits and a few misses.
You shop the line fully here and read my impressions of Backcountry's fall clothing line below.
After 22 years of selling gear and outdoor apparel, Backcountry is now making its own.
The company's inaugural fall collection promises to deliver what most in-house labels of popular retailers have the unique ability to do: a super line that combines shopper insights with decades of outdoors and buyers' experience. Given the resources at its disposal, Backcountry's gear has the potential to stand out from the crowd.
And it does — the line was co-designed with in-house product experts, known as "Gearheads," to initiate thoughtful, useful feedback at every step of the product development process — sort of like an outdoors-obsessed in-house focus group. As super-users, Gearheads continually pushed Backcountry to prioritize breathability, mobility, and a modern but ultimately functional fit.
The resultant debut collection is perfect for light hikes or in-house cold weather hibernation. It's filled with breathable cotton blends, fleece treated with water repellent, and baselayers made out of NuYarn — a material that packs the breathability, comfort, and odor-squashing benefits of merino wool, but goes through a process that makes it extra comfortable and durable.
Like a truly in-the-know outdoors brand, the line also includes multiple options for flannel weights. In all, it's a very thorough, and purposeful, collaboration between performance fabrics and lowkey, wear-anywhere styles.
Pieces currently range from closet staples like Sherpa fleeces to stretch-friendly, go-anywhere pants that are perfect for city days, light hikes, and exploring mountain towns. However, Backcountry will likely expand into more intense, activity-specific gear as fall settles in earnest.
To see how the in-house brand stacks up, I tried a few pieces out in person. You can find them below — and my impression of them during testing — as well as a few of the other items you may want to check out from the line. While there were some misses, I also found at least one great hit. If you'd rather shop Backcountry's collection directly, you can find both men's and women's here.
Below are a few standout items you can find in Backcountry's fall 2022 line:
Backcountry Strawberry Fleece Jacket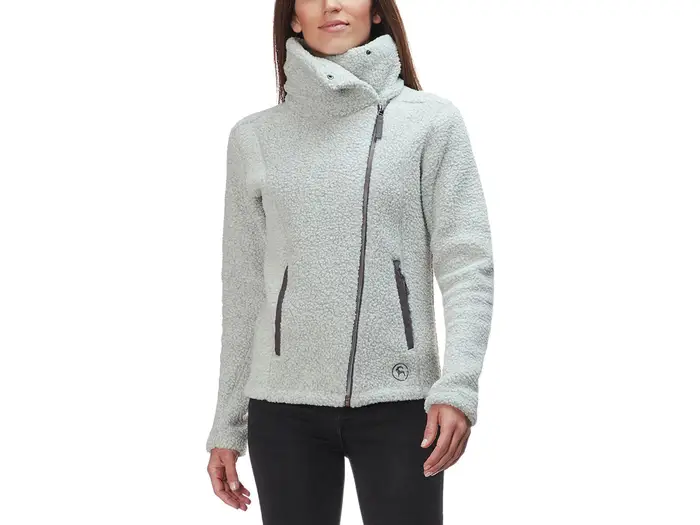 Available in three colors, $129.95
This jacket is perfect for most fall activities, from grabbing a beer in a cool weather after a hike to lounging around the house with a book and a cup of coffee. However, it is less soft than you may expect when you read Sherpa fleece — likely a result of the water-repellent treatment. On the upside, you'll be able to wear it in a drizzle without feeling like your mom swaddled you in a fleece towel after a swim meet.
True to its promise, the Strawberry Fleece is functional and decidedly modern, with an asymmetrical front closure and high collar. The fleece is warm and plush, and the high collar has the option to snap shut on extra chilly days on the trail.
Backcountry Super Stretch Twill Pant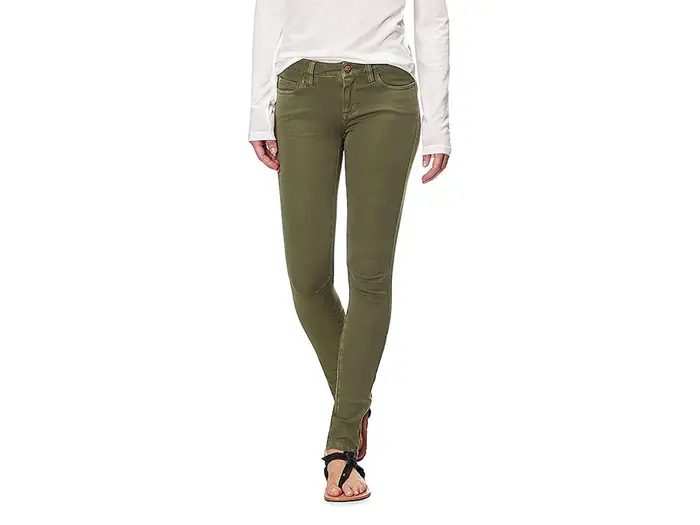 Available in two colors, $84.95
These pants were a big hit for me — flexible, flattering, and a nice true-to-size fit.
I love the outdoors, but I never used to seek out outdoors brands for everyday wear. However, both Mountain Hardwear's jeans and, now, Backcountry's Super Stretch Twill Pant are among my favorites for regular wear in general. Because, when you think about it, products designed for the outdoors are fulfilling the same wish list you'd pose for the everyday, but with higher stakes. In order to be useful in the outdoors, pants simply can't be baggy, bulky, stiff, or uncomfortable.
The Super Stretch Twill Pant is perfect for fall in its olive color, and if you're planning to wear them for more strenuous activities, they also have a zipper detail to make more room in the calves when necessary.
Backcountry Blanche Crew Sweatshirt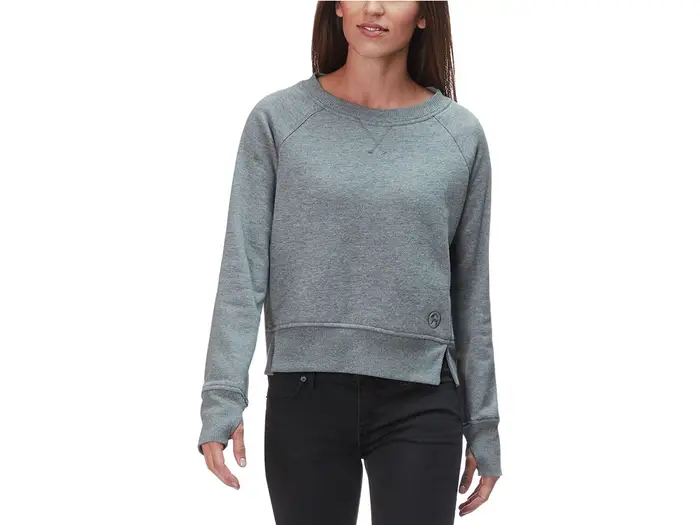 Available in two colors, $79.95
The Blanche Crew Sweatshirt is a good option but is a relatively standard crew that can be worn solo or for layering. However, it's worth mentioning that I found the thumb holes in the sleeves to be too high up — I could fit my hands through, but the sweatshirt was taut rather than relaxed and comfortable.
At 5'7, I can be considered tall, but I don't usually have this problem — if you do, or you have a long torso or arms, this may be a problem for you. If you love the style, you may have better luck with the Mt Aire version ($79.95).
Backcountry Matilda Baselayer Bottom
Available in two colors, $99.95
These baselayer bottoms are made from an innovative blend of merino wool and nylon for added durability and comfort known as NuYarn. Thanks to the softer construction, they may be an especially good option for layering under ski pants during cold weather sports. The fabric is also moisture-wicking and odor-resistant.
Backcountry Matilda Baselayer Crew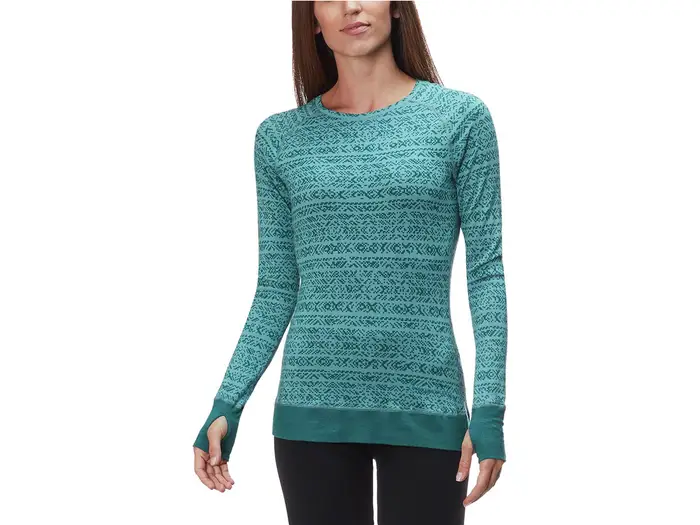 Available in two colors, $99.95
This baselayer crew is another NuYarn option with the super-soft feel that makes it an especially good layering item for cold weather activities. The merino wool is moisture-wicking, "odor-eating," and extra durable thanks to the nylon blend.
Backcountry Meadow Flannel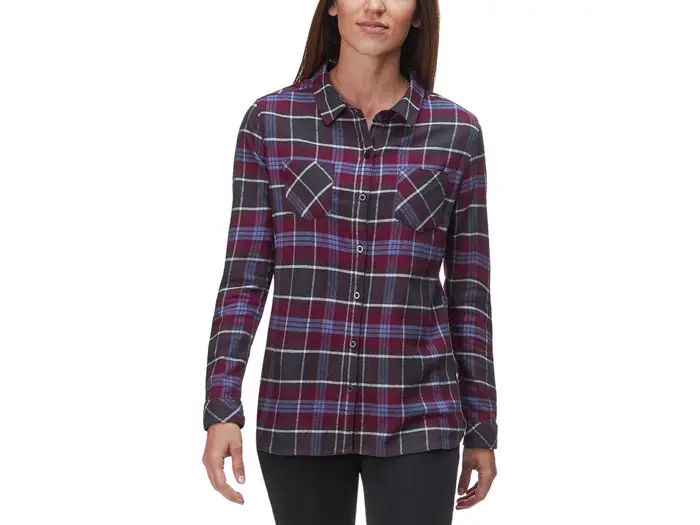 Available in two colors, $79.95
This brushed flannel has a classic button-up style and relaxed fit perfect for everyday wear. It's soft and breathable, and there's a touch of spandex in the construction for four-way stretch and unconventional mobility.
Backcountry Mid-Ivory Sherpa Fleece Jacket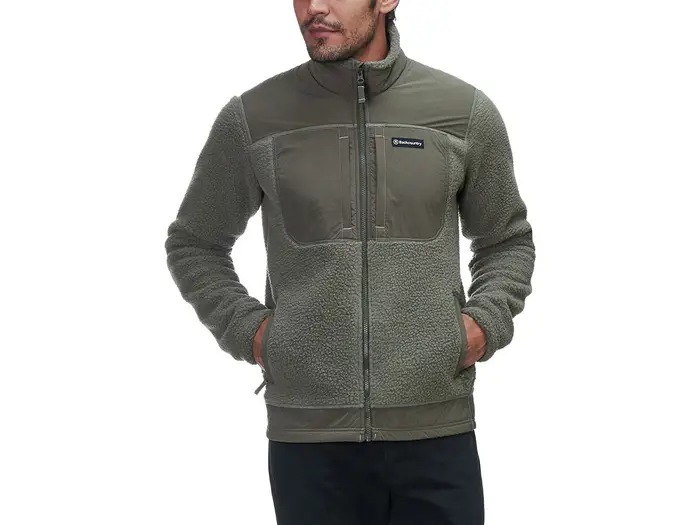 Available in four colors, $139.95
Backcountry's Sherpa jacket is a classic fleece perfect for cold hikes or chilly days in the city. The high-pile fleece is soft and warm, and nylon overlays at the chest and shoulders shut out the wind. Wear it alone or layered.
Backcountry Two Dogs Flannel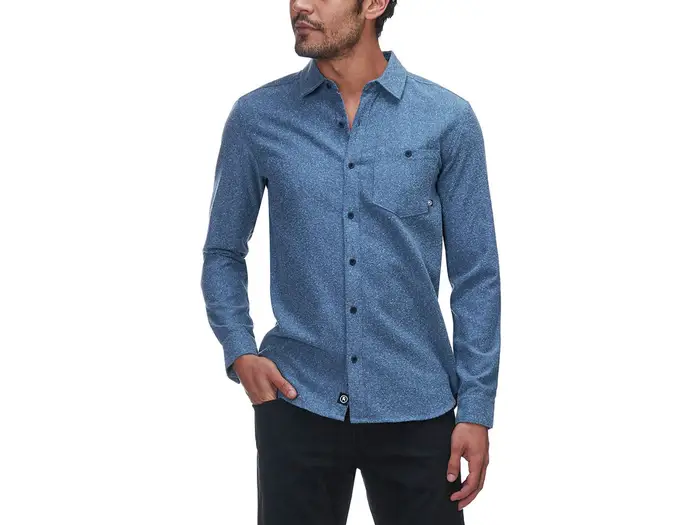 Available in two colors, $89.95
Backcountry's midweight flannel is quick-drying, laidback, and breathable for everyday wear in town or during an active day outdoors. The blend includes cotton, polyester, and wool for an odor-resistant, warm, breathable, and moisture-wicking base or layer.
Backcountry Spruces Merino 1/4-Zip Top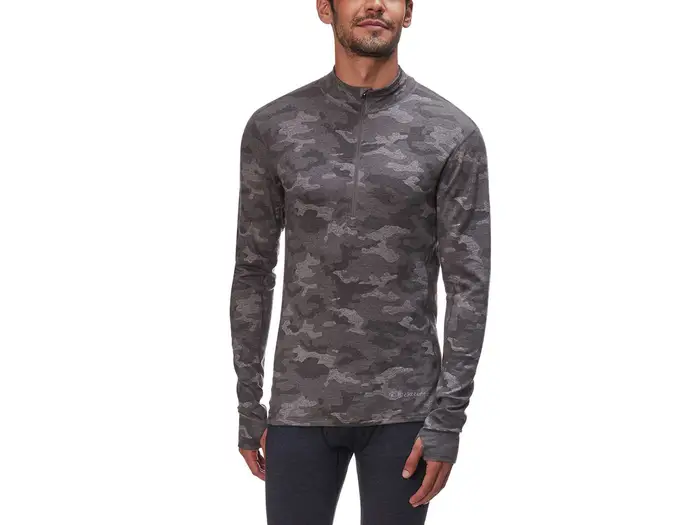 Available in two colors, $109.95
Another NuYarn baselayer, the 1/4-Zip Top has a nylon core for durability and the next-to-skin softness needed for a first layer, as well as the temperature-regulating, moisture-wicking, odor-resistant, breathable properties of merino wool.
The zippered mock neck is designed to dump heat during tough ascents, and the body built to retain it during chilly summits.
Backcountry makes accompanying long underwear for $99.95, too.
Backcountry Go-To Stretch Twill Pant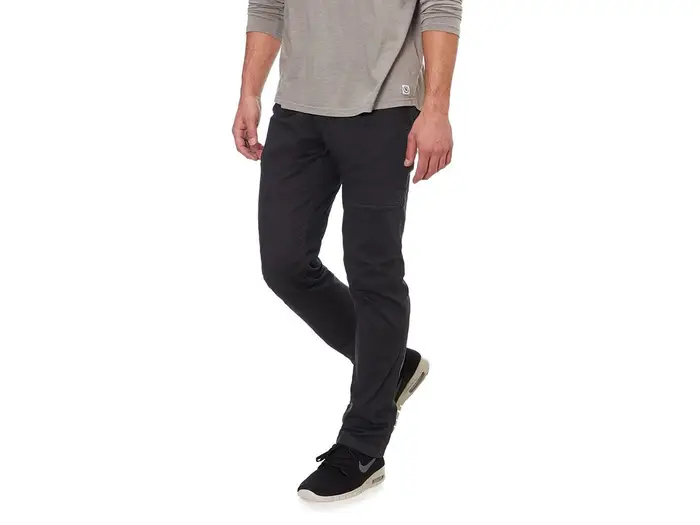 Available in two colors, $79.95
Made out of cotton for breathability and incorporating a bit of spandex for unrivaled stretch, these are a great example of a casual pant with performance capabilities — and they may become a closet staple. It's a great option for all-day wear, especially if you're not sure what the day has in store — be it a walk through the park, a light hike, or running to catch the bus.