About UNTUCKit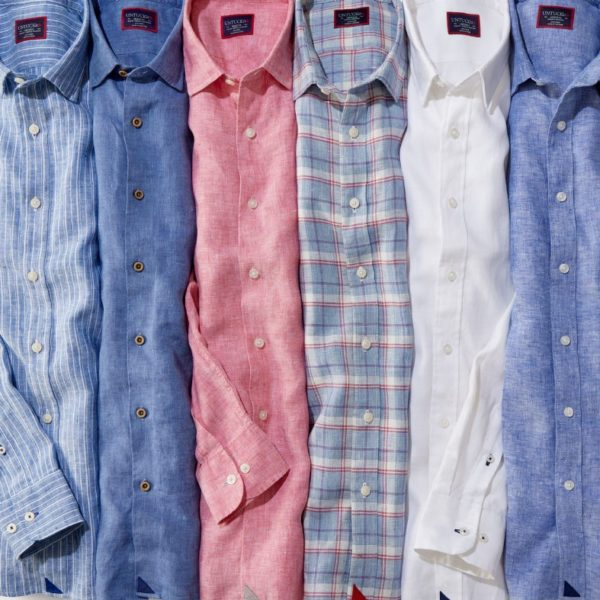 The untucked shirt: cool, comfortable, casual, and stylish. UNTUCKit earns the same adjectives, with its vast collection of men's and women's versatile and timeless apparel in a variety of different solid colors, patterns, and prints that transition seamlessly for day-to-day wear.
This up and coming brand has garnered an impressive following of over 71k on Instagram 146k on Facebook, as well as features in popular media outlets such as Forbes, First Insight, and Nashville Post.
Donned by popular celebs such as Matthew McConaughey, Tyler Posey, and Bryan Cranston, it has definitely earned its stripes in the world of the best basics.
Ready to learn a little more about what makes this classic collection so great? Stay tuned into our UNTUCKit review. We'll be your guide through everything there's to know about the brand, its best-selling pieces, customer testimonials, important FAQs, and more, so you can decide if it's what's missing from your wardrobe.
Overview of UNTUCKit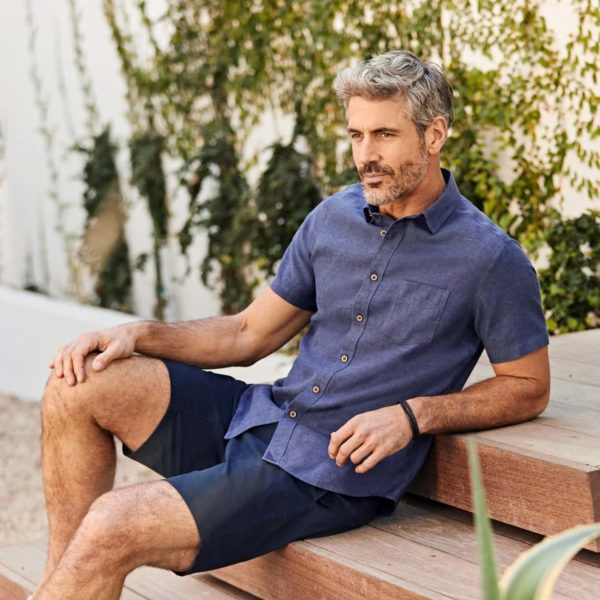 Born from the need for better basics and shirts that are comfortable and look cool untucked, UNTUCKit was founded by friends Chris Riccobono and Aaron Sanandres in 2010. The duo sought to create styles that were versatile and easy to wear with a perfect fit for every body.
The team's first store opened in 2015 in Soho. And the company has now faced a vast expansion with worldwide availability and over 80 stores to boot. A plain ol' mission is too short for what this brand has to offer, and they instead have a list of goals outlined to create the perfect pieces:
Perfect untucked length
Fits for every shape and size
Contoured hemline
Reinforced collars
Signature sail
With manufacturing facilities in Vietnam, China, Peru, and Sri Lanka, UNTUCKit factories are WRAP certified and the company places emphasis on worker's rights and safe working conditions.
That being said, quality design and fabrics are at the core of this brand's collection. The materials come from top tier manufacturers worldwide and each shirt is inspected five times to maintain the quality and details are always up to par.
Now that we know a little more about where the brand's story began, this UNTUCKit review will check out all they have to offer with a list of highlights to keep in mind.
Highlights
Vast collection of men's and women's timeless basics for a well rounded wardrobe
Different solid colors, patterns, and prints available
Find Your Fit quiz online and guides available on Untucked magazine
High-quality, 120-2ply fabrics
Wrinkle-free treatments
Speedy local delivery available
Free shipping on all orders over $100
Free returns on all US orders
Our UNTUCKit review has already mentioned that the company carries a great range of basics for men and women. But, there's more to what this brand has to offer than that.
First of all, it's super easy to filter through to find exactly what you need, with a range of subsections for men and women, as well as specific filters based on size, range, and color. The attention to detail is seriously endless!
There is also a Find Your Fit quiz, which helps users determine which size and shape will work best with their body type. Essentially, shoppers fill out their height, weight, and body shape, as well as the fit they're looking for, and the results will offer recommendations to suit those needs.
All that being said, our UNTUCKit review will cover some of the brand's bestsellers up next to give you a feel for the overall vibe of what the brand has to offer.
UNTUCKit Men's Review
The UNTUCKit men's collection is impressive, to say the least. It consists of staple button downs, polos, tees, jackets, vests, shoes, accessories, and more. Below, we'll focus on some fan favorites from the collection to give you an idea of what it's all about.
UNTUCKit Wrinkle-Free Performance Gironde Shirt Review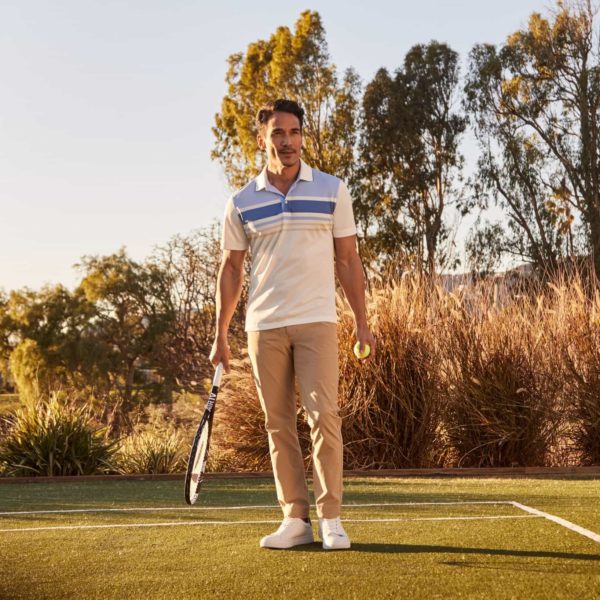 Is there a wardrobe staple better than a button down shirt? Perhaps the Wrinkle-Free Performance Gironde Shirt, which is wrinkle free, moisture wicking, and super stretchy so you'll be cool and comfortable all day long.
This shirt has a left chest pocket for pen storage and a classic collar for a professional look. It also comes in sizes S-XXXL and five different fits for any body type. On top of that, you can choose from 5 different colors to pair with any look.
Whether you're on the hunt for something business savvy or cool and casual, opt for the Wrinkle-Free Performance Gironde Shirt, which retails for $99.
UNTUCKit 5-Pocket Pants Review
Ideal for everyday wear, the 5-Pocket Pants offer plenty of storage space with a cool and classic chino pant style. They're made from a soft twill fabric with extra stretch for comfort, as well as a relaxed or straight fit to suit your personal preferences.
Available in sizes 30×30-40×32, as well as five different neutral colors, the 5-Pocket Pants are ideal for casual or sophisticated wear and retail for $98.
UNTUCKit Quilted City Jacket Review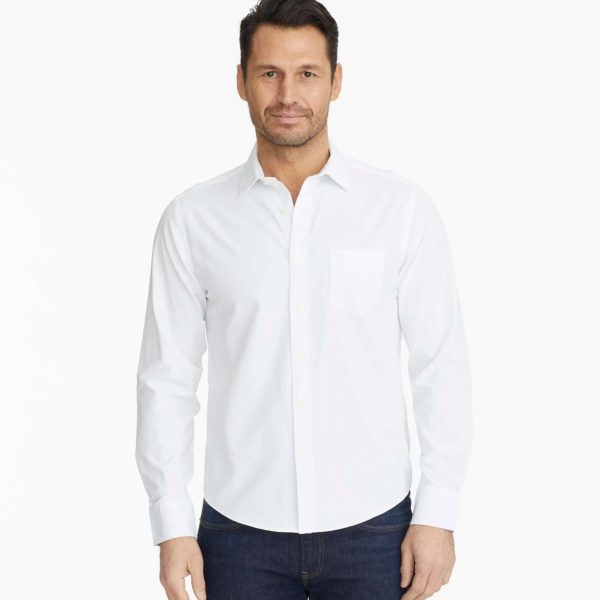 As the cooler weather approaches, you don't have to say goodbye to your style. Try on the comfortable Quilted City Jacket, ideal for facing the breeze of the fall and spring months.
This lightweight coat has a casual quilting, paired with a sophisticated standing collar and long cuffs, making it ideal for wearing anywhere. The side zip pockets provide plenty of protective storage while the polyester material is easy to wipe clean.
Available in a deep navy and sizes S-XXL, the Quilted City Jacket has a roomy fit for layering and retails for $158, though it's currently marked down to $98.
UNTUCKit Women's Review
The UNTUCKit women's collection is a bit more minimal since it's newer to the scene, including timeless dresses, shirts, jackets, and layers. Let's take a look at some of the most popular options down below to give you an idea of what else you'll find!
UNTUCKit Angelina Shirtdress Review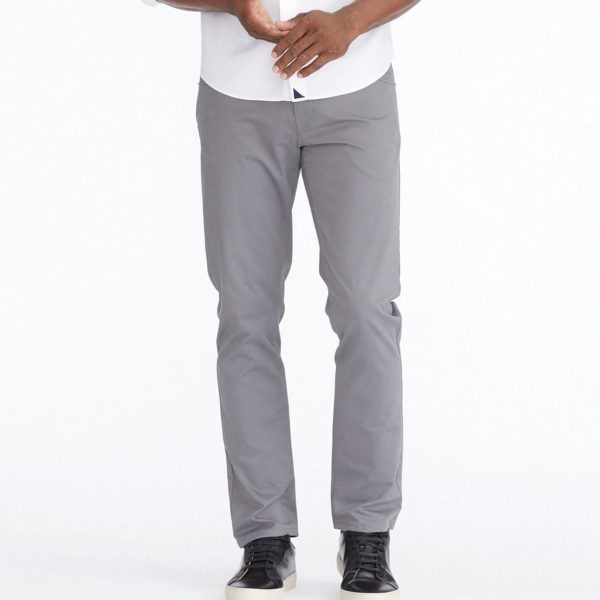 Easy to wear any time of day, the Angelina Shirtdress is the piece you never knew was missing from your wardrobe. This style has a regular, flowy fit with a cinched waist to create a flattering silhouette.
The midi length and button up top feel work appropriate, but they can be dressed up for a night out with a pair of strappy heels and lots of eye-catching jewelry. The black belt can be easily replaced with something sparkly to add a little flair, as well.
Available in a carbon black in sizes 0-18, the Angelina Shirtdress retails for $98 but is currently marked down to only $68.
UNTUCKit Carlyn Shirt Review
A twist on the basic button down, the Carlyn Shirt features a bold green and black zebra print with wide sleeves and loose cuffs and can easily be dressed up or down. The regular fit feels breezy and simple, while the polyester material provides breathability for all day wear.
With a pair of slacks and a blazer for the office, or some turquoise jewelry and your fav satin skirt for a night out, the Carlyn Shirt will go everywhere you do. This top comes in sizes 0-18 and retails for $88, but is currently on sale for only $48.
UNTUCKit Dahlia Trench Coat Review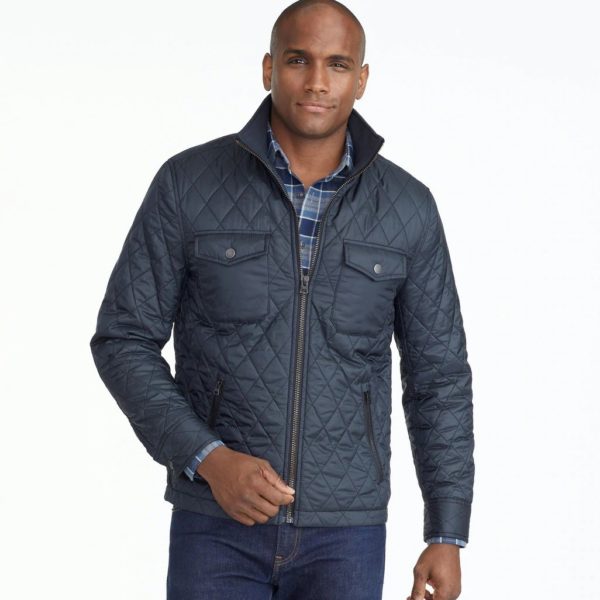 Classy and modern, the Dahlia Trench Coat has a sophisticated and functional look with a fully lined interior and flattering silhouette. The notch collar, angled welt pockets, and double-breasted button closure all maintain the style of the classic look, while the belted waist adds some shape.
Layered over jeans and a tee for a casual fall day, or paired with an oversized scarf and your favorite suit, the Dahlia Trench Coat in the warm tan color is easy to style with anything. It's currently available in sizes XS-XL and retails for $158, though it's marked down to only $125.
Who Is UNTUCKit For?
With a vast collection of sharp, comfortable, and versatile styles for men and women, UNTUCKit clothing is designed for anyone who's in need of some high quality basics to complete their wardrobe. The pieces are also ideal for building a minimalist, capsule wardrobe to make putting together your everyday outfits easier.
That being said, they can also be included in a collection of fun and funky pieces to add that necessary basic to every ensemble, whether you're looking for a classic button down to layer under your patterned sweater or a comfy turtleneck to pair with a loud pair of shoes.
UNTUCKit Reviews: What Do Customers Think?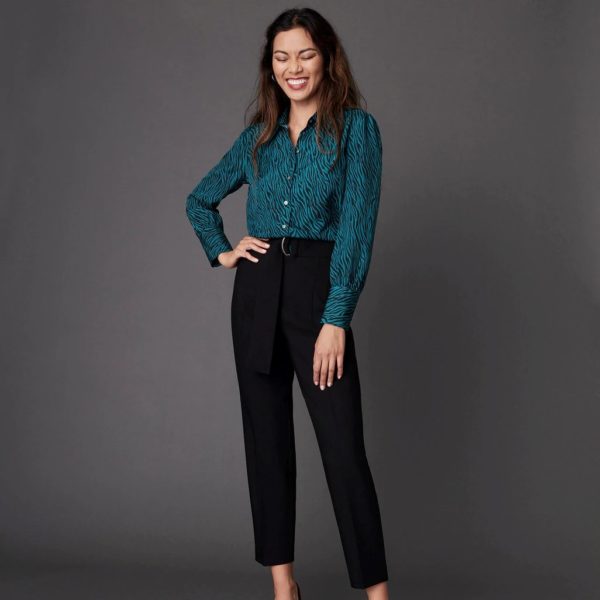 Our UNTUCKit review wouldn't be complete without first checking out what real shoppers have to say. So, we sourced testimonials from the brand's website, Yelp, Trustpilot, and The Manual to help paint an accurate picture of the collection and the overall quality.
First off, UNTUCKit documents 45349 5/5 star ratings on its website, showing off an impressive list of customer testimonials. One shopper shares that the Find Your Fit quiz helped them discover their perfect shirt:
"I thought my first Untuckit shirt was the best shirt I ever owned-until I got my second shirt! I changed from standard fit to slim fit and it looks as though it was tailored for me. The quality and look is excellent, making it my new favorite."
Another patron explains that the brand is successful in its mission, providing an option for everyone: "Recently ordered shirts in search of something that fit my short and stocky build but that I could wear untucked without it being as long as a dress. These shirts fit the bill perfectly."
On Yelp, the brand earns a similarly high rating of 4.5/5 stars. One buyer shares how impressed they were with the customer service:
"These guys are really VERY helpful, with samples to try on, and sizing you correctly. I also like the efficient check out process on the iPad without needing to go to the register…and if they don't have your size or color, you can order it right then with free shipping."
Another shopper notes that they were impressed by the size range and collection, stating, "The shirts and other accessories are very stylish and fit well. Even had XXL which I needed at times."
On Trustpilot, the brand earns a lower rating of 2.5/5 stars out of a small pool of 72 reviews. One customer explains why these pieces are worth the investment, writing:
"I have been ordering shirts, and now sweaters, tees, and fleeces from UNTUCKit for the past 6 months. The quality and looks of their products are very good. I pay two or three times more than for a regular shirt or sweater but it looks and feels much better and will definitely last two or three times longer than a regular item."
A few shoppers report issues with slower shipping times or state that they don't think the shirts are worth the price tag. But, a reviewer on The Manual disagrees with the lower ratings on Trustpilot, stating:
"I'm of the mind that it's worth paying more for one great piece of clothing than one-third the price for three inferior alternatives. Plus, my girlfriend and my mother both approve, and that has to count for something, right?"
These UNTUCKit reviews make one thing clear: the clothing is an investment, but it's a good one. From careful craftsmanship to high-end materials to pieces that you'll literally wear every day, you really can't go wrong with purchasing from this brand.
Is UNTUCKit Legit?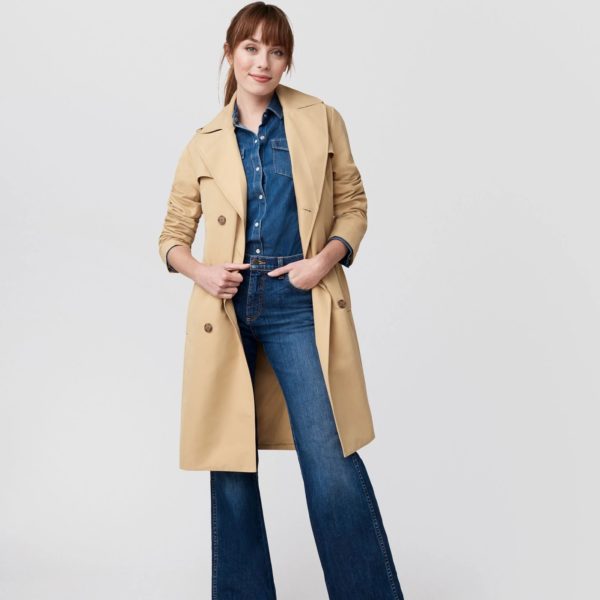 It wouldn't make sense to shop from a brand if you're not sure if it's actually legit! To ease your mind and clarify some things, our UNTUCKit review is here with all the deets on whether or not this brand is the real deal.
Backed by a strong customer base, widely available, and with plenty of IRL locations, it's clear that this brand is legit. Plus, it's got an impressive list of customer reviews, many of which document nothing but great experiences with the pieces and the brand's service!
Is UNTUCKit Worth It?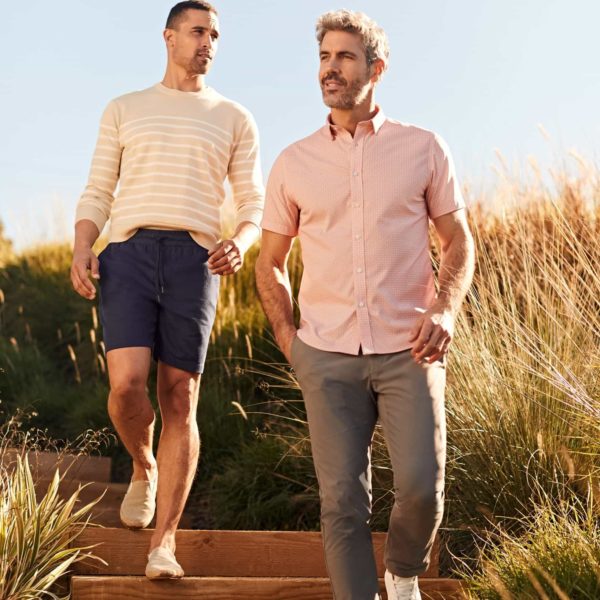 We've all had clothes that are inexpensive, right? And, despite the styles being trendy and cool, the common theme is that they don't really hold up in the wash or last the test of time.
The story goes a little differently with UNTUCKit clothing, which is carefully designed with high-quality fabrics for a timeless look and lasting quality. With a collection of the best basics, the brand really points out the importance of the building blocks of your wardrobe.
So, are these pieces worth the buy? Our UNTUCKit review thinks so. While the items may first seem expensive, the thing is that they're an investment. In the long run, you'll save money owning pieces that are made to last, while also saving the landfill (and the planet) from an unnecessary amount of wasted fabrics.
UNTUCKit Promotions & Discounts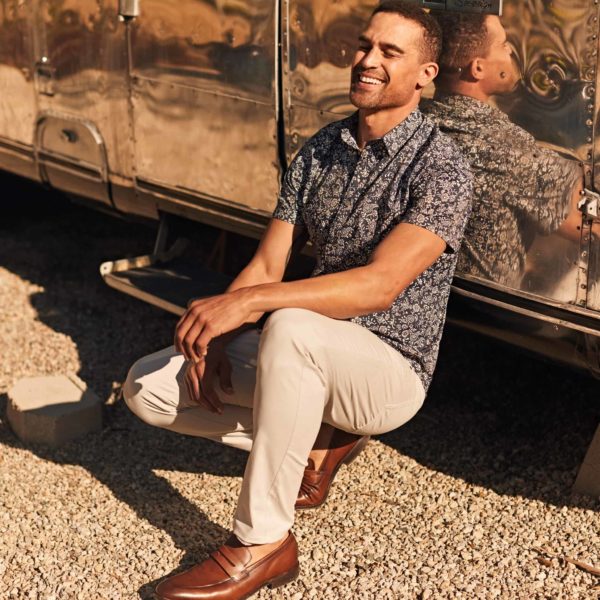 Our UNTUCKit review knows that there's nothing better than scoring a deal on a piece that you've fallen in love with. So, we scoured the brand's webpage and have compiled a list of all the deals we found:
Receive a 15% off UNTUCKit coupon when you sign up for emails
Successfully refer a friend and you'll both receive 25% off
Students, teachers, members of the military, and first responders receive a 25% off discount on all orders
Receive free shipping on all orders over $100 and free returns on all US orders
Shop the sale for prices as low as $39
Visit the clearance for extra savings
Where to Buy UNTUCKit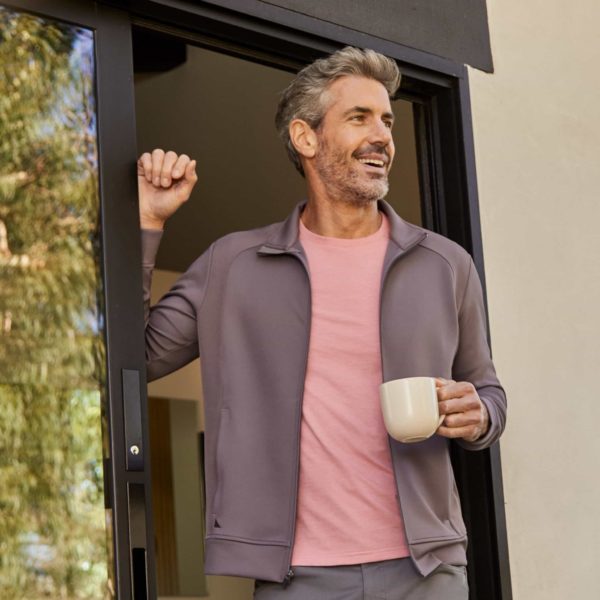 Did something in our UNTUCKit review catch your eye? Fortunately, there are a number of places to shop the brand. Here's a few places we found:
untuckit.com
Amazon
Simon
The Square
6pm
Plus, you can use the store locator function on the website to find a location near you!
FAQ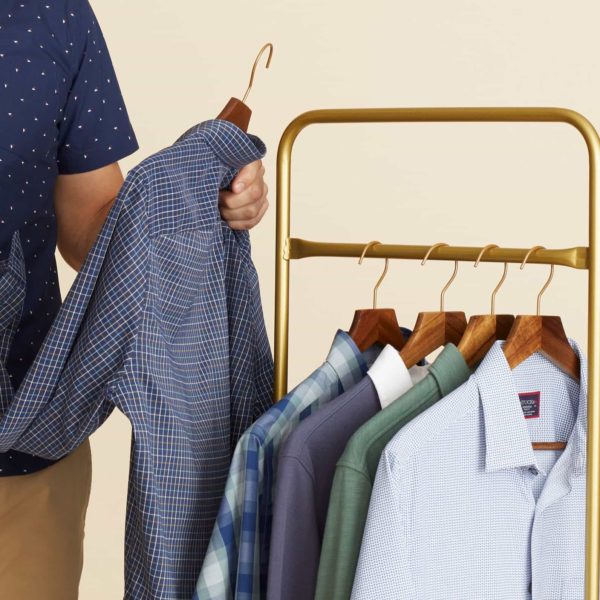 Who owns UNTUCKit?
Interested in who is behind the great ideas of this brand? Our UNTUCKit review discovered that the company is currently owned by its co-founders, Chris Riccobono and Aaron Sanandres.
Why are UNTUCKit shirts so expensive?
UNTUCKit is a premium mens and womenswear brand with a collection of high quality, timeless pieces that are carefully crafted from high quality fabrics, earning the "expensive" price tag.
Does UNTUCKit ship internationally?
Interested in something from our UNTUCKit review? Fortunately, the brand currently ships worldwide. Shipping costs outside of the US are calculated at checkout based on location.
What is UNTUCKit's Shipping Policy?
When it comes to shipping within the US, our UNTUCKit review found that the brand offers three different tracked options:
Economy or ground shipping (3-10 business days): free on orders over $100 or a flat fee of $10
2-day shipping: $20
Next day shipping: $25
The company also offers local same day or next day delivery in Arizona, Alabama, California, and Connecticut for a $15 fee.
What is UNTUCKit's Return Policy?
Not sure if your UNTUCKit shirts are the perfect fit? Fortunately, the brand offers a seamless return policy. Returns and exchanges are offered within 30 days of arrival and shoppers can opt for a replacement, e-credit, or refund. Items marked 'Final Sale' are ineligible for return.
To get the process started, first select whether you'd like to begin the process by entering your order number and zip code or by using your email address. From there, follow the prompts to send your package back.
US shoppers are offered a free return shipping label, while customers in the UK and Canada are responsible for shipping fees. Once the package has been received at the warehouse, the return and exchange process will take about 3-5 business days.