In the fast fashion world of today, every day seems to generate a new fad. As a result, it's hard to keep up with what's in and what's out. The simple solution for most fashion enthusiasts is a trend that has stood the test of time and doesn't seem to be going away, and that is cute and stylish vintage clothing and accessories.
Unique Vintage is an online fashion retailer. As their name suggests they offer vintage-inspired fashion but with a modern twist, which according to them make their fashion offerings the "just-right options for a range of events and occasions".
Yes, Unique Vintage is legit. It is not a scam store because you will receive any product you purchased from the store without a problem. And they will never steal your money or credit card details.
For just about anything, you'll want to step out in the just-right clothing. Therefore a store that claims to offer the "just-right clothing" deserves some attention. However, it's a cold truth that talking is one thing, but doing is quite another. So the big question is whether Unique Vintage actually provides the "just-right" fashion options. If they do, are their prices also just-right? Is the Unique Vintage even a genuine store to begin with?
This Unique Vintage review will x-ray the online fashion store and provide the information that will help you answer these questions such as " Unique Vintage legit?", "Is Unique Vintage Safe" or "is Unique Vintage a Scam?".
Unique Vintage at a glance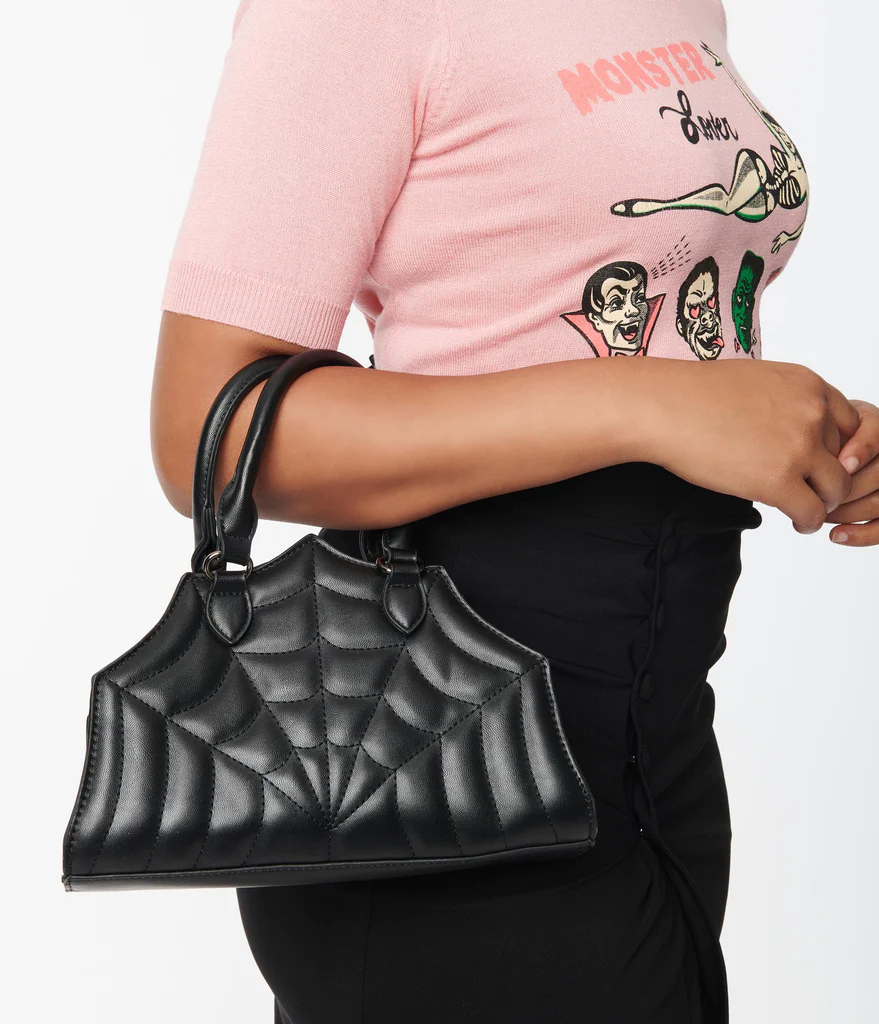 Established in 2000
Offers top quality vintage-inspired styles
Focuses on young women, and holds a wide range of styles including dresses, tops, bottoms, shoes and accessories
Allows returns within 30 days of receiving the delivery, and issue a refund to the original payment method
Payment is via popular credit/ debit cards, PayPal, Amazon gift cards, and UV store credit
Customer support is available through email and telephone service
Website is https://www.unique-vintage.com, and it is fully mobile optimized
Use industry standard SSL technology to safeguard customers' information.
What is Unique Vintage?
Unique Vintage is one of those few online fashion retailers that started a business online before proceeding to open up brick and mortar stores. It was started in 2000 by Katie Echeverry. According to the site, Katie was simply posting vintage dresses on the website for fun; and only when orders began to flood in did she take it seriously. The first brick and Mortar store was opened in 2008 in Burbank, California; and the store has been expanded over the years and is now over 4,000 square feet.
Unique Vintage runs its own label, and many of the items in the store carry the UV label. However, they also sell many gorgeous vintage designs from other vintage labels. Thus, you'll find every timeless design in the store, from floral chiffon gowns to retro Hollywood inspired swimsuits.
Everyone who thirteen (13) or over can create an account and use the online shop. The website which is available only in the English language is https://www.unique-vintage.com. It is fully mobile optimized; so you can access it with mobile platforms, such as Android, Apple, Blackberry and more. All you need do is type in the URL in your browser, and you'll be directed to the mobile version. You'll be able to view all available items, place an order, track your order, and access whatever service you can access when operating with desktop devices.
Is Unique Vintage Legit?
Unique Vintage is legit, not a scam. One of the most important questions any customer should ask is whether any online shop he/ she plan to buy from is legit. You only shouldn't ask this question if you don't mind being scammed, and I'll bet you do mind. With many scam artists on the internet trying to defraud people, you should be concerned whether Unique Vintage is Legit.
Legit online stores can be identified in many ways. One way is by passing the test of time, and another is by looking for physical existence.
Most often than not, scam stores do not last long. Once the spotlight is shone on their scam operation, they pack up and disappear. On the other hand, a legit store will continue its operation almost perpetually. In this regard, Unique Vintage passes the test of time because they have been operating since 2000. Delivering vintage clothing for almost 18 years is no small feat. Suffice it to say that no scam store can stay in business for that long.
Also, most often than not, the scam stores have only virtual existence. They exist at best only as a website; there is no production centre, warehouse or physical stores. In short, there are no physical items; so when an unsuspecting buyer makes a purchase from such stores, nothing is delivered. On the other hand, a legit shop will have a physical existence, especially physical stores holding actual items. Unique Vintage has such a store. In fact, the Unique Vintage Magnolia Boulevard Boutique is one of the biggest fashion shops you'll find. And because of its prime location, it has become the go-to place for many celebrities. True, Unique Vintage started as an online store and existed for some eight years before establishing the physical store; however, they had a physical fulfilment centre were items were inventoried and shipped from.
That said, that Unique Vintage has been operating seamlessly for almost two decades, and also that they have a large physical store/fulfilment centre shows that the store is legit, and they will fulfil your orders.
Is Unique Vintage Safe?
Unique Vintage is safe and secure. Unique Vintage is legit and will not be ripping you off; that part is very much settled. However, will shop in the store exposes you to other scam artists and fraudsters? That is another question that need be asked. When you create an account and shop in an online store, you reveal personal and sensitive information such as your name, email address, contact address, credit card information and more. Almost everyone knows the horrors that play out when credit card information is captured by fraudsters. Therefore, it is important that Unique Vintage is safe, in preventing the information you share with them from being captured by unauthorized third parties.
In this regard, Unique Vintage ticks an important box. They process all service orders on a secure server that encrypts all financial information through (SSL) technology. SSL, which stands for, Secure Socket Layer is the industry standard for creating a secure link between the device of the buyer and the web servers of the seller, such that any data transfer between the two entities is private. The use of encryption ensures that even if the data is captured, it cannot be deciphered.
Apart from the use of this technical measure, Unique Vintage does not store credit card information in their database. That way, even if there is a data breach, your credit card details are not exposed. Unique Vintage acknowledges concluding their total security assurances by saying that though total security does not exist on the internet, they will make commercially reasonable efforts to safeguard the information that you share with them.
That said, their use of technical and administrative measures to safeguarding customers' information, as well as their security consciousness testifies that Unique Vintage is safe. You can also see similar to stores at Liligal, Zappos and Rotita
Product Range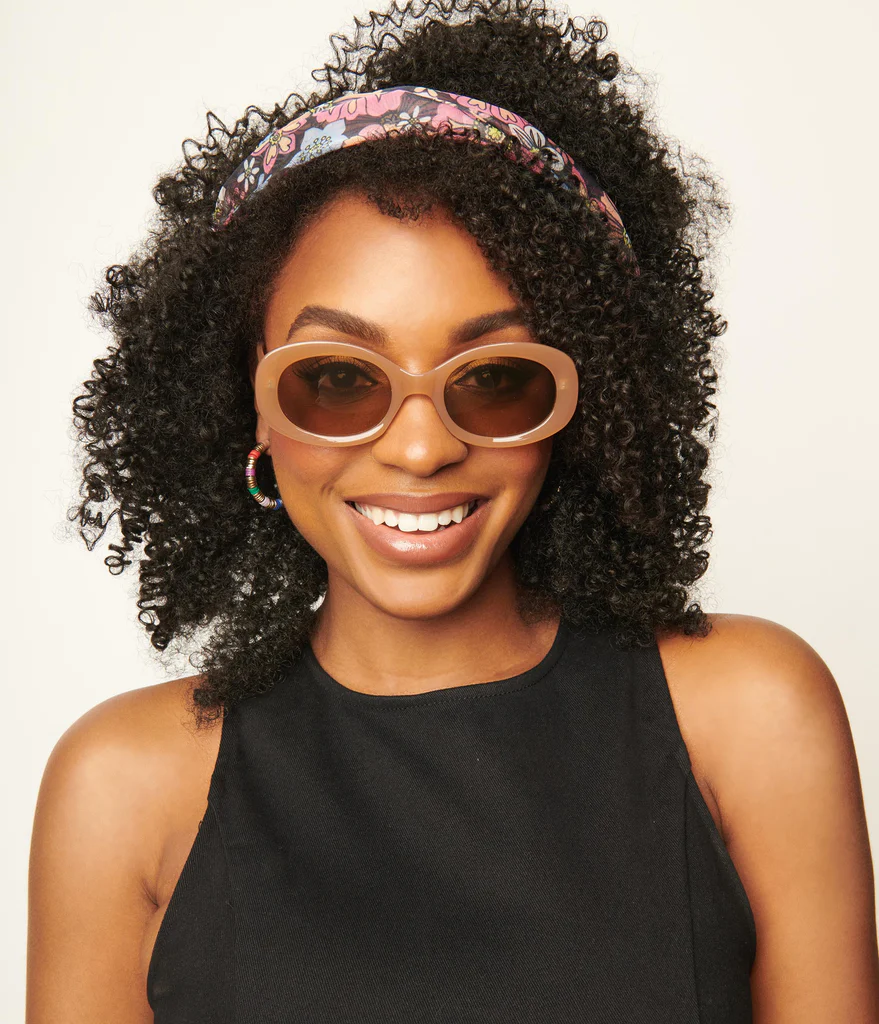 Normally, you'd want your fashion shop to have a wide range of items so that you'll be able to choose from a wide range.
Unique Vintage is able to offer a wide range of products. The categories and the items in each category are as follows:
Clothing – You'll find dresses, tops and bottoms in the store. There are dresses for every occasion such as prom dresses, cocktail dresses, wedding dresses, holiday dresses and more. You'll find different dress styles such as swing, pencil, plus size, LBD, rompers and jumpsuits, fit and flare, wrap, sweater and more. The tops you'll find in the store include tanks and Tees, crop tops, cardigans, blouses, coats and sweaters and more. Some of the bottoms you'll find include skirts, shorts, and pants.
Swimwear –Unique Vintage has different styles that you can do for your swimming sessions. This includes one piece, two piece, swim sets, high waisted wear, plus size swimwear, swim trends, unique vintage brand swimwear and more.
Flapper – For vintage flapper clothing, Unique Vintage serves you well with flapper dresses, flapper shoes, flapper accessories, flapper coats and more
Wedding – Unique Vintage is willing to dress you up on your special day. They have wedding dresses, bridesmaid dresses, wedding guest attire, wedding shoes, wedding accessories and more
Shoes – You'll find heels, flats, T-straps, bridal shoes, flapper and more
Accessories – For the accessories to complete your dressing, Unique Vintage offers sunglasses, gifts and home products, handbags, jewellery, hats and hair accessories, belts, petticoats, stockings and tights, beauty products, gloves and scarves, umbrellas, flapper, lingerie and more
Unique Vintage offers fashion for everyone; that is, for all shapes and sizes. Thus, you'll find Plus Size dresses, plus size tops, plus size bottoms and more. You can also choose to shop specific styles from the 1920s, 1930s, 1940s, 1950s, 1960s, and the 1970s.
Payment Method
You won't want to have a headache when making payments for items in online stores. Therefore, it's important that an online fashion store supports payment methods that are readily available to you, and that will be convenient to use.
In this regard, Unique Vintage ticks the right box. The online fashion store accepts all major credit cards such as Master Card, Visa card, American Express, and Discover card. They also accept PayPal, Amazon payment and Apple Pay. Checks and Money Orders are not accepted in the store.
Credit/ debit cards and PayPal are global payment options that will be available to you from virtually everywhere on the planet. Thus, making payment in Unique Vintage should be hassle-free. However, some customers will want to see more options, especially web wallets and cryptocurrencies such as bitcoins.
Price and Promotions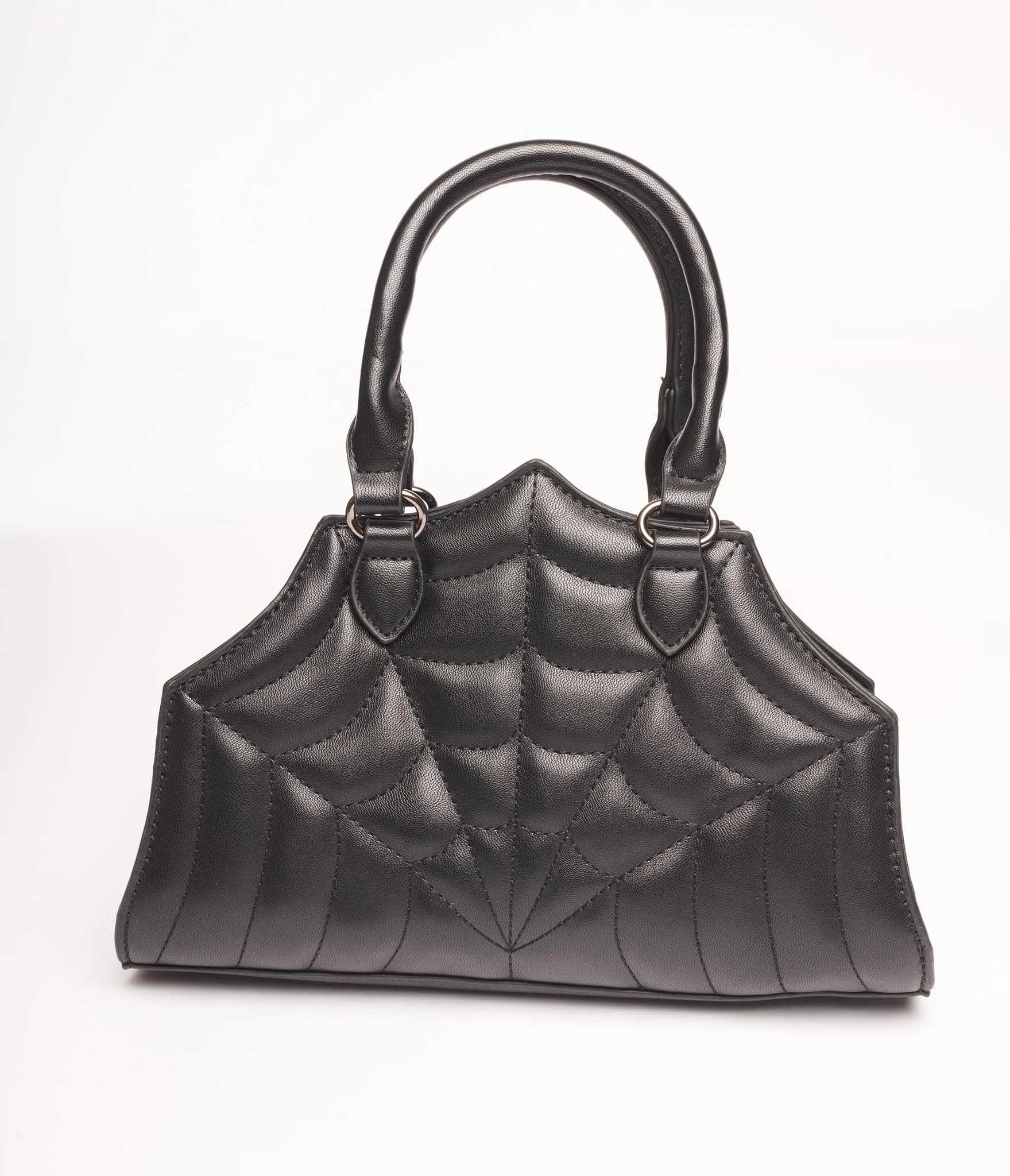 Price
Price is the most important factor affecting sales. No customer will want to pay more than reasonable for items; thus this review will examine whether prices of items in the store are in the affordable range.
Unique Vintage offers a variety of items, and new items are added on a daily basis. Thus, it is difficult to quote prices for their items. However, if you check the prices of the featured items, you might find them on the high side.
Thankfully, the sales page significantly brings down these prices, and you will find timeless vintage fashion styles at a fantastic bargain. These include a lot of flapper dresses, pencil dresses, high waisted trousers, and more for just about $50.00.
Promotions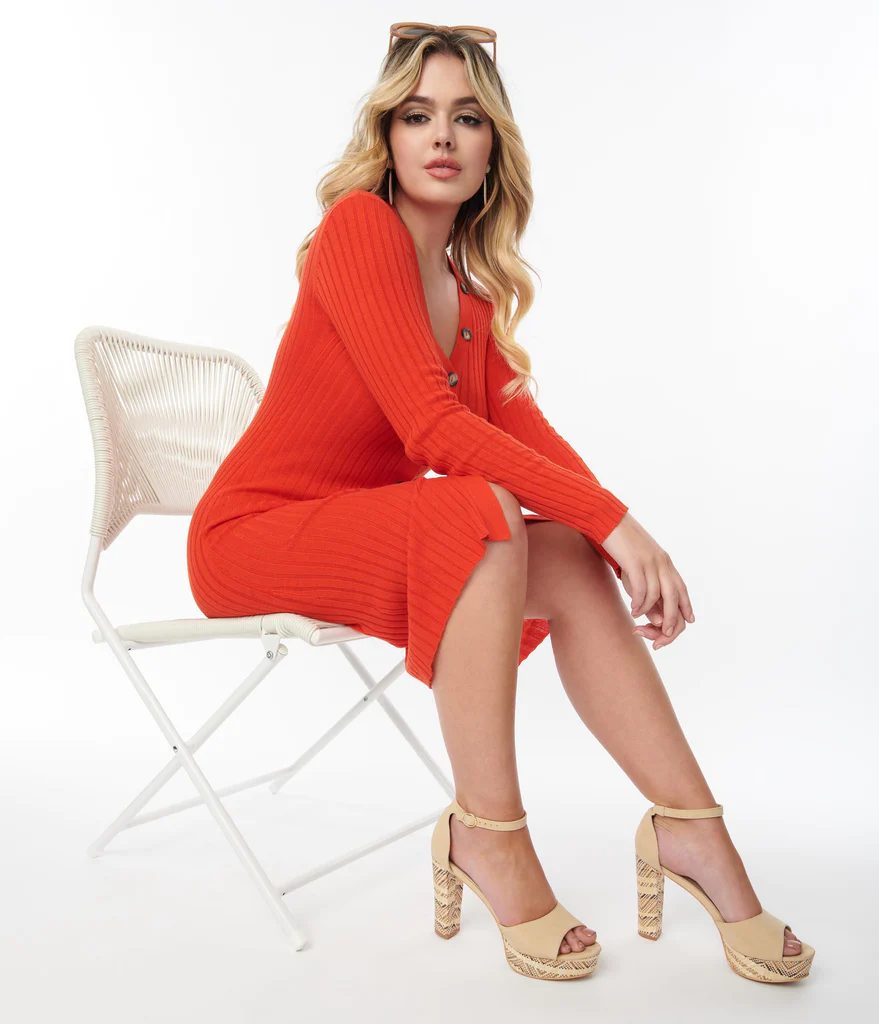 Many customers look out for bonuses and promotions. This is because these promos give them an opportunity to get items in the store for less than the full prices. Therefore, any review of an online fashion store should examine the different promotions offered by the store, as well as the sizes of the promotional packages.
In fact, one way online fashion stores compete is by promos; and Unique Vintage also run promos from time to time. These promos are aimed at attracting new customers to the store, as well as stimulating existing customers to shop more.
At the time of writing, some of the promos running included a 10% bonus for the newsletter, and a share and get $10 offer. The former gives you a discount of 10% of your orders simply for signing up to receive email promotional messages; while the latter is a referral bonus. When you spread the word about Unique Vintage and get anyone to buy from the shop, Unique Vintage will reward you with $10 credit with which you can get elegant items in the store.
Also, the store holds enticing sweepstakes/ bonus draws. At the time of writing this review, one such sweepstake was a partnership between Unique Vintage and iconic hair brand Manic Panic to reward lucky winners with $1,000 Unique Vintage gift card and a years' supply of Manic Panic.
Unique Vintage also has a rewards program that awards loyal customer with points, which can then be converted to store credits for making purchases in the store. You can earn points for a range of activities which include creating an account with the store, making purchases, referring a friend, writing a review, signing up for email and more. When you create an account with Unique Vintage, you are rewarded with 250 points; every $1.00 spent in the store nets you 10 points; if you share promotional articles on social media you are rewarded with 5 points per referral click; you get 100 points when you sign up for email newsletter; and you earn 25 points when you leave a review for a product (subject to 5 reviews per month). After accumulating at least 1250 points, you can redeem them for a $5.00 store credit. Thus, Unique Vintage is one of those stores where you can shop by using credits earned from various activities in the platform.
Shipping
Shipping is an important part of every review. This is because customers want to know the cost of shipping as well as whether delivery is fast. Even when prices of items are acceptably priced, high shipping cost can turn buyers away from the items. Thus, customers want shipping cost to be as low as possible; and free shipping will surely win the day.
Not many online fashion stores are able to offer free shipping. Thankfully, Unique Vintage does, but only for domestic (that is, continental US; excluding Alaska, Hawaii). However, to qualify for free shipping, you'll have to spend over $150 on your order. Relatively, this is on the high side. There are many fashion stores that will deliver your packages free of charge if your order is only $50.00. This means that the qualifying order amount for free shipping in Unique Vintage is 300% that of what many stores offer. That said, it's a good thing that free shipping is offered at all.
There are a couple of shipping options available for US customers. There is FedEx SmartPost which will take about 6 – 12 business days for delivery; there is also FedEx Ground, which takes 3 – 6 business days for delivery. However, if you want to express delivery; you can choose from "2 Day Air", Standard Overnight, and Priority Overnight.
The moniker of these express delivery options would suggest that if you choose them you will receive delivery of your order in 2 days or the very next day, but in reality that is not the case. This is because Unique Vintage has a 2 – 4 days handling time. Generally, all shoes have a 4 days processing time, while most other items have a 2 days processing time.
After placing your order, the items will be processed by Unique Vintage in 2 days (and 4 days for shoes) before the order will be shipped from the warehouse. Thus, if you're paying for overnight shipping option for an order of shoes, you will definitely not receive your order the next day, but about five days later.
This is one area that has caused negative customer reviews. That is, customers pay the steep price for express overnight delivery, and are left disappointed when their order does not come as advertised (the next day). To be fair to Unique Vintage, the fashion shop has it in their shipping policy that delivery times advertised do not include order/ product handling times. Also, they state that if you must receive your order the very next day, you should call the customer service for availability.
Unique Vintage also ships internationally, but they do not offer free shipping for international deliveries. All international orders are shipped using US Postal Service. You'll find the shipping cost at checkout, or you can contact customer service to know the applicable shipping cost.
Returns Policy
When shopping online, you should want an online shop that has an easy returns policy. This is because, unlike a brick and mortar shop, you do not get to physically examine the item before making your purchase. You will be trusting the product descriptions and product images provided by the shop in making your buy decisions, and there's the possibility that the item may not meet certain expectations you had of it when it is delivered to you. There is even the ugly situation of items being delivered to you damaged, or the wrong items being delivered. That said, it is important to go to shops that allow returns.
Returns Window
Almost all online fashion shops allow returns, and Unique Vintage is no exception. You can return items within 30 days of the original delivery date, and the company will process and issue you a refund. There is a returns label provided in packages for domestic orders, or that can be printed online by international customers; all you need do is properly package your returns attach the label on the package, and then mail it back to the company. However, Unique Vintage stresses that when if you receive a damaged item or the wrong item, you must first contact the customer service (within 48 hours of receiving your order) to receive a returns authorization label before proceeding with making the returns.
Cost of Returns
However, returns are not free. The only good news is that a prepaid returns label is provided which can be used for making easy returns. At least, at the time of returns, you won't have to worry about the cost of returns. By using the returns label, Unique Vintage will deduct $7.00 from your refund when issuing it to you.
Also, there are some items that have a restocking fee. For example, all shoes have a 10% restocking fees. Thus, 10% of the cost of the shoes will also be subtracted from your refund when it is issued to you.
Refund
Refunds are issued to the original method of payment (that is, cards or PayPal). After receiving the returns, the company take about 5 – 7 business days to process the refund, after which it is issued. If your initial payment method was PayPal, you'll receive your refund within 24 hours after it is issued, while it may take 4 – 7 business days for credit cards payment to be reflected.
Exchanges
Sometimes customers only want to return a particular item and get another one in its place. Unique Vintage allows such product exchanges but only for a different size of the same product. Thus, you cannot exchange a shoe for a dress; not even a wrap dress for a shirt dress. Also, exchanges are not free. The company will charge your original means of payment for the cost of shipping the exchange to you. If there is a price difference between the exchanged items; they will charge or refund your original payment method as applicable.
However, if the value of the item you are getting is equal to or more than the item you are returning, Unique Vintage will waive all applicable restocking fees.
Non-returns Items
There are certain items that are non-returnable. These items are marked as final sale items, and cannot be returned for refund, exchange or store credit. They include cosmetics, hair accessories, lingerie, stockings and tights, Catch of the Day items, special occasion dresses, and most clearance items. Thus, before placing your order, it is important to check for the notation of a final sale, especially since order cancellation is not allowed.
Condition of returns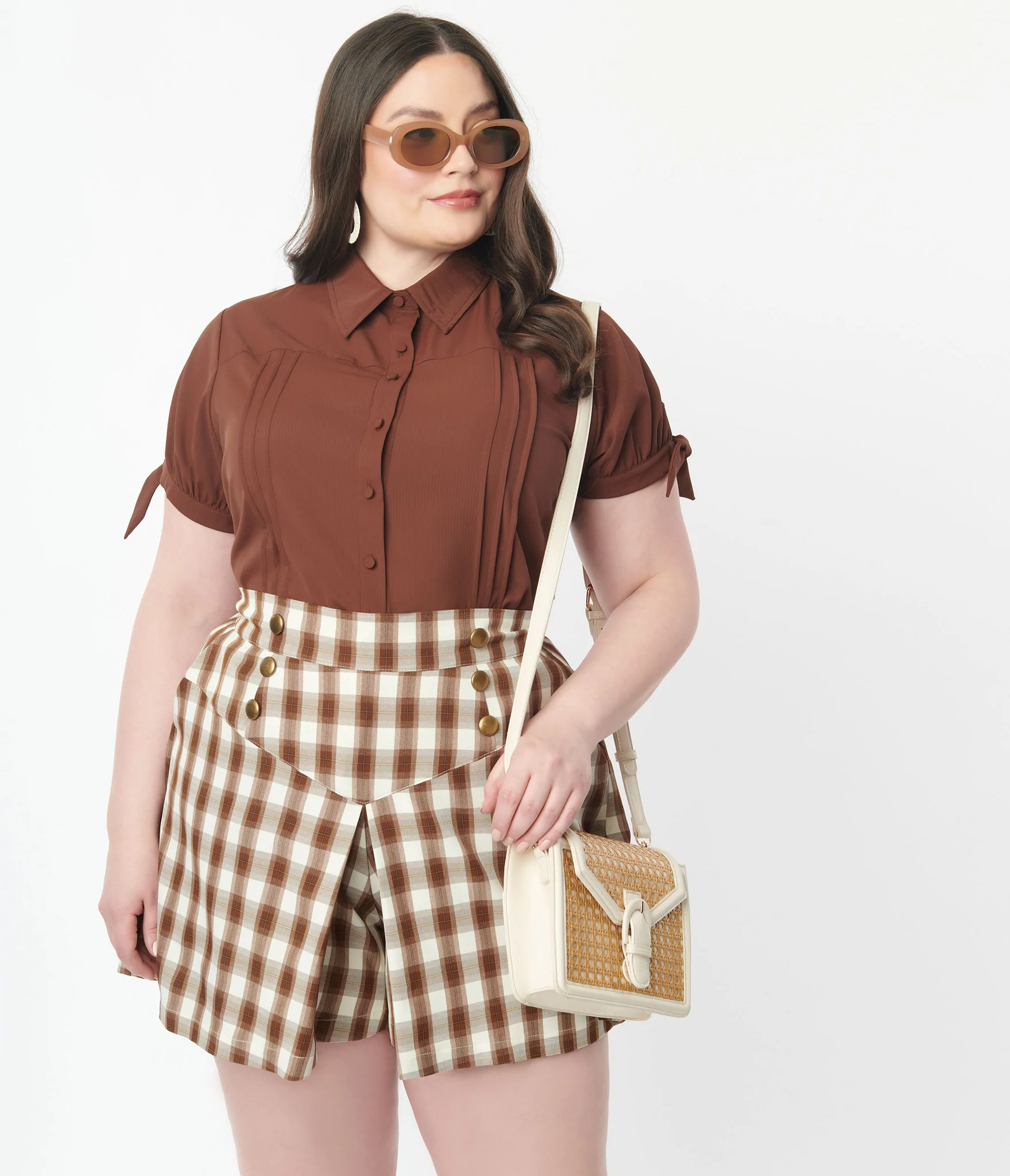 That there is a processing time for the returns means that the returns are examined, and only if approved will you be issued a refund. Thus, al returns must meet certain conditions.
They must be in the exact condition they were when they were delivered to you. The items must not have been worn or washed, and all tags must still be attached. Also, the items must be damaged in any way; they must be devoid of stains, makeup, deodorant markings, snags, missing beading, cigarette smoke, perfume, animal or human hair etc. If these conditions are not met, the returns will not be approved, and will be sent back to you, at your own cost – your original payment method will be charged. That's what we call "double trouble". You are charged for making a return, and charged again when the unapproved return is shipped back to you. It could be "triple trouble" if you add that you'll end up being stuck with the items that you'll rather not have.
Sometimes when returns do not meet the conditions for them to be approved, Unique Vintage will charge you a $25 cleaning fee; and issue whatever remain of your refund to your original payment method (that is, the original payment less $7 (returns label cost) and $25 (cleaning fee)).
Customer Support
A review of any store should include an examination of the customer support service of the store. This is because customers may have questions, or they may have issues with their orders and will have to reach out to the customer support service. At that time, no one will like to be left hanging. Thus, it's important to review the different channels that Unique Vintage provides for contacting them, as well as the effectiveness of the channels.
The first step to getting assistance (answers to a question) is the FAQ articles on the UV website. These self-help articles hold answers to many of the questions that you may have, especially those having to do with shipping, returns, and payment methods.
However, if you still need to talk directly with someone; Unique Vintage provides three support channels – email, telephone. Some of the phone numbers listed with which you can contact them are (800) 721-6589 and (818) 953-2877. However, the company strongly suggests that email is the best way to contact them; and they pledge to respond to all email support submissions within 24 hours. This is faster than you'll get with most fashion stores, who can keep you waiting for more than a day for feedback. Also, many customer reviews reveal that feedback is usually helpful.
Reputation
In this review, I decided to include the reputation of the online fashion store in the online community; that is, what real life customers of Unique Vintage are saying about the store. First, everyone agrees that Unique Vintage is a legit store, and not a scam.
That off our back; the actual reviews are mixed. Some are good, some are not so good, and some are utterly scathing. To start with, in one of the foremost customer review sites, Unique Vintage has a rating of 6.8 out of 10 on Trust Pilot. Many customers were satisfied with the service, and especially being able to get retro clothing, which is of good quality. One good thing that reviewers highlight is that, when they receive delivery of a damaged (stained etc) item, Unique Vintage allow will not only allow them to order a new item but in most cases, they get to keep the original item that they had wanted to return. The negative comments centred on items being pricey, as well as the high cost of international shipping.
In another review site (site jabber), Unique Vintage has a rating of 3 out of 5. There were favourable reviews about the quality of vintage clothing. A few commentators mentioned top notch customer service that turned certain disappointment to relief. Like always there were some bad reviews. These centred on the prices of the product being too high, and especially so for international orders when custom duties are factored in. One or two negative reviews also touched on items taking too long to be delivered even after paying for the pricey overnight delivery.
As explained earlier, one reason for such delay is the 2 – 4 days processing time on all others, which can make an overnight delivery take as many as 3 – 5 business days. Also, Unique Vintage has a practice of holding your order until all the items are available before shipping the order as one. Where customers order a lot of items and one is unavailable, it can hold up their order to their frustration.
In another review site (welding wire), Unique Vintage has a rating of 4.4 out of 5. It should be noted that in the site, the reviews are primarily about the wedding range. Most of the customers have nice words for the quality of the wedding dresses, and especially for the experience and service they received.
From all the many reviews online, it can be gleaned that Unique Vintage is actually a go-to place for top quality vintage clothing, and they have a very responsive customer service that will give you personal attention. However, you might find that their prices are on the high side. Also, import duties and other taxes will easily shoot up your total expenditure if you will be shipping outside the US. Also, I'll add that paying for express overnight delivery is virtually worthless, as it is anything but overnight; and if any of the items on your order is unavailable, you'll have more waiting to do than you bargained for.
Summary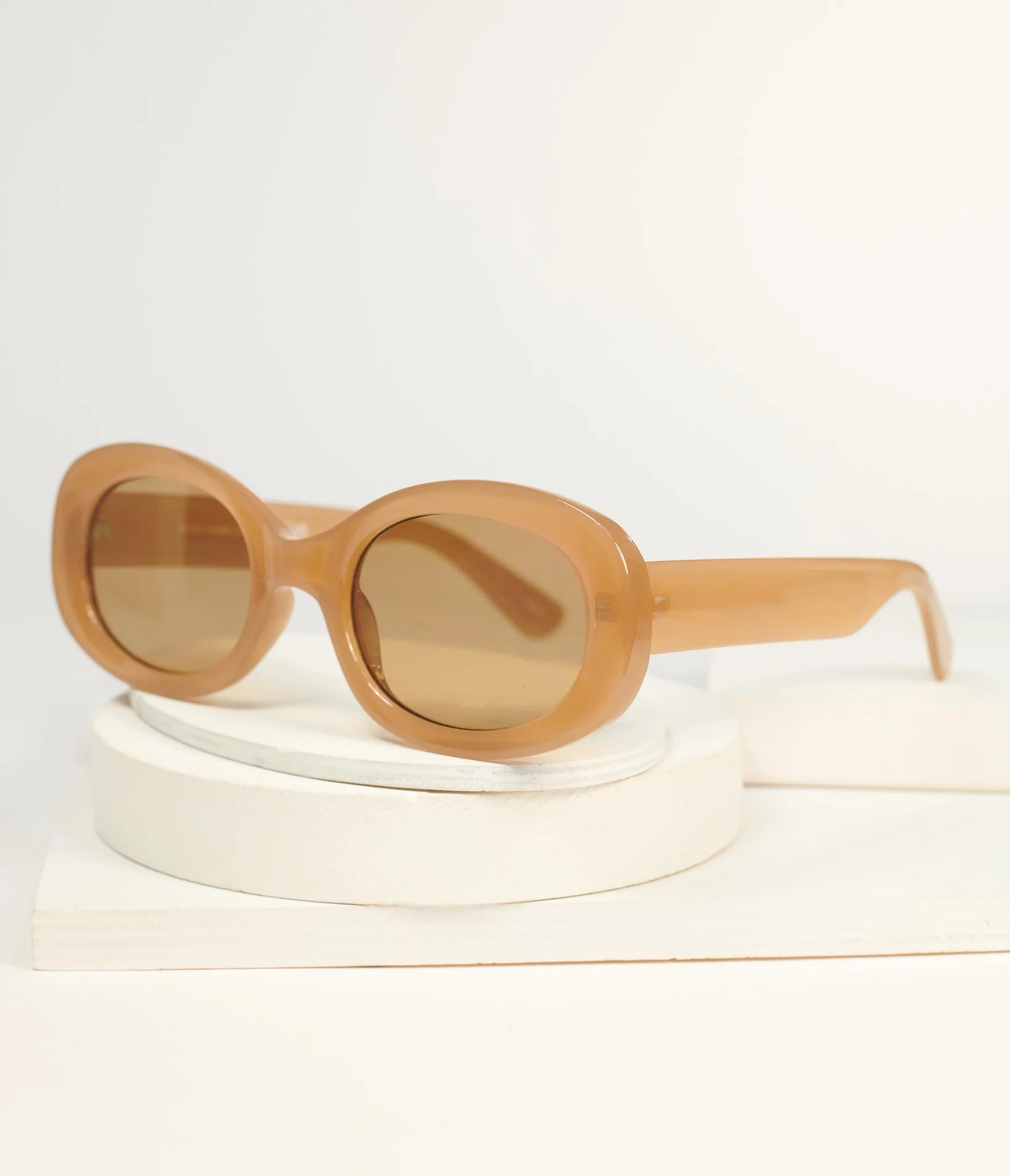 The name "Unique Vintage" gives them away; this is the place to get vintage fashion styles. These are not old and forgotten styles you would want to take your eyes away from; but vintage styles with modern twists that you'll want to own. Lovers of vintage-inspired styles will find the collection in Unique Vintage just right. You'll also breeze through making payment for your order because global payment methods are supported, and you have a very good customer service to give you personalized assistance.
However, there are a few things that you should consider before flying into Unique Vintage. You might find that the items are pricey. Free shipping is offered, but you'll have to spend more ($150) in the shop to get it than you'll have to in some other shops ($50 – $100). Though returns are allowed, it will be at your own cost. Exchanges are also allowed if it's for the same product, but a different size; and it's also at your own cost.
I liked
Offer a selection of excellent vintage styles
Global and convenient payment method (credit/ debit cards, PayPal)
A sales page that significantly reduces prices of items
Offers excellent customer service
I didn't like
Limited banking options (no web wallets or cryptocurrency)
Prices are on the high side
Qualifying amount free shipping is high ($150)
No free returns or exchanges
Do you have any experience with Unique Vintage? Good or bad experience, kindly use the review section below to give us your brief Unique Vintage review.