I'll try pretty much any health food trend that pops up on my Instagram feed. From chia seed pudding to celery juice and all the kale salads and avocado toasts in between, it seems like every day there's a new fun, and delicious way to incorporate more healthy foods into my diet. But the latest health trend I've tried is Sakara Life's Signature Nutrition Program. A little background: I first heard about the celeb-loved diet years ago (again, through Instagram) when I was in college.
Being vegan, my diet is a *little* restricted, and it can be a serious chore to make a variety of fun meals, but Sakara's fully plant-based pastas, cakes, and muffins practically had me drooling over my phone screen. I promised myself I'd try it out when I could afford to (more on that, later!). I was lucky enough to be offered the ability to test the program out for a week, and figured there was no better time than January to reset my diet and start the new year off strong.
Those of you who are really tapped into the health and wellness world have likely already heard of the chic meal subscription service (Kate Hudson, LeAnn Rhimes, and Hilary Duff are all huge fans, to name a few!). But ICYMI, Sakara is a fully plant-based, gluten-free program that brings ready-to-eat meals straight to your door along with a full schedule of what to eat every day.
And, when I say "ready-to-eat," I mean that each meal, with the exception of the occasional soup or curry, literally comes in its own container, fully ready to eat without prep. Basically, it's the next best thing to having a chef in the house.
And, that's exactly the point. Co-CEOs Danielle DuBoise and Whitney Tingle founded Sakara to make eating healthy easier. I mean, if you've ever had the thought "If someone could just bring me a healthy meal right now, I'd eat it instead of ordering take-out," you're absolutely not alone.
But for me, the most exciting part of Sakara's nutrition program is that it isn't a "diet." "This is a lifestyle, not a diet," Tingle and DuBoise told me. "There is no dieting, no failing, no guilt, and no wagon to fall off."
After speaking with the founders and trying the plant-based, gluten-free meal plan out myself, here are my honest thoughts.
What is Sakara?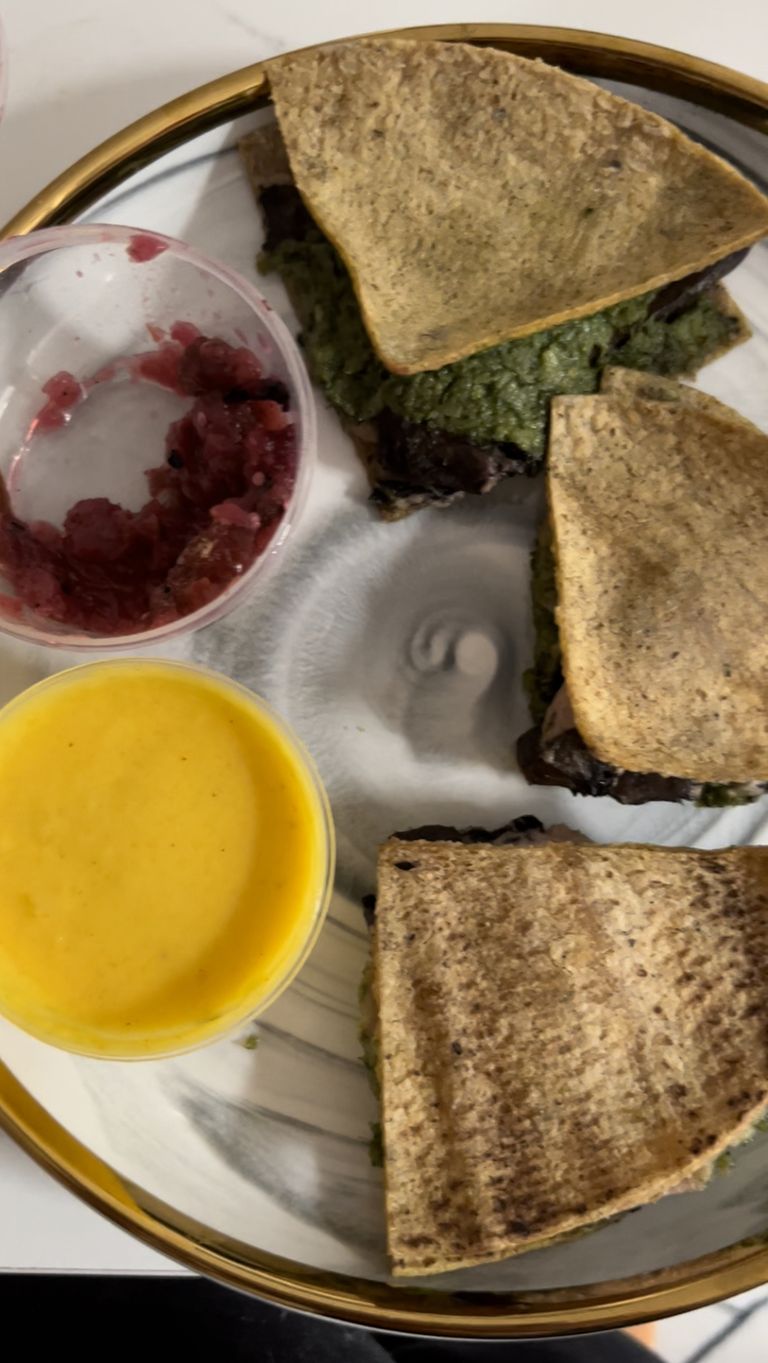 Though the meal delivery service offers a range of programs from a five-day detox to a 30-day reset and even a Bridal program, the most popular one is their Signature Nutrition Program, the weekly meal subscription service I tried for one week. Now, it's important to note that one "week" for Sakara is five days. For those five days, you get 15 fully organic meals (three for each day) that are divided between two different deliveries since all the food is made fresh. Each delivery also came with bags of their detox and digestive teas, along with a few single-serve packs of their cult-favorite cacao metabolism powder.
The goal is to pack in as many nutrients as possible—most lunches and dinners are largely based in leafy greens. "We pack at least six cups of leafy greens per day," say Tingle and DuBoise. "Soon enough, you'll be craving them." I mean, I personally wouldn't say that after five days, I started to crave spinach, but there were some particular meals like rainbow pad thai and quesadillas that I do still daydream about now, weeks later.
All of the meals comes in a simple cardboard box with liners and ice packs (all of which are recyclable!). I've tried and tested a lot of meal delivery services, so trust me when I say that this is one of the easiest meal subscriptions to unbox. Not only were there zero spills, there wasn't excessive packaging I had to worry about, and none of the food was freezer burned or soggy, either.
As I mentioned earlier, they even provide a full calendar for the week, detailing which foods to eat for breakfast, lunch, and dinner, so there's practically no time in between you deciding you're hungry and grabbing a full meal.
In addition to the food they provide, DuBoise and Tingle also advise you to moderate your intake of caffeine, meat, alcohol, dairy, and processed foods. "We don't prescribe cutting them out entirely—you're not on a diet—but you'll see the best results if you take an occasional break and allow Sakara nutrition to fully work its magic," they say. Personally, I continued to have my morning chai so I didn't cut out caffeine, but I did completely abstain from meat, alcohol, dairy, and processed foods. I woke up every day feeling a lot less bloated, so I'm sure that was a big part of that.
What do Sakara meals look like?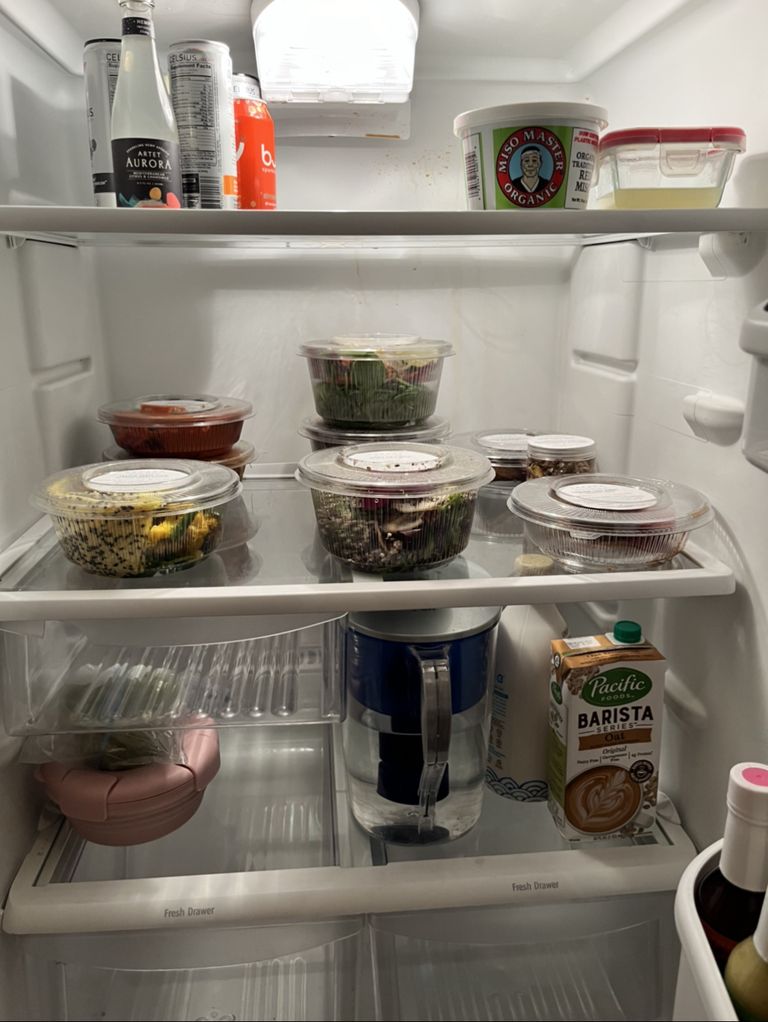 I'll admit that being vegan, I had a bit of a head start here. Meat lovers may have a bit of a harder time cutting out animal-based proteins. I was personally overjoyed to find out that I could eat foods like donuts and cake that weren't overly-processed like some vegan alternatives can be.
The breakfast items were some of the best I've ever had—there were crispy donuts, a rich chocolate cake with chocolate sauce on it, waffles, parfaits, and more. (Need I remind you that this was all completely organic, plant-based, and gluten-free?!)
I swear I had moments at which I thought I was being lied to. There's no way these foods could be healthy and taste as good as they did. You get the gist. Breakfast was a home run every single day.
Lunch was typically always a salad or a nourishing bowl. These were a bit more hit-or-miss, which brings me to one of the cons of the program. When you cook your own food or go to a restaurant, you can choose ingredients you like or dislike to keep out of your meals—that's not the case with these.
A few of their salads were heavy on fruits like pomegranate and oranges. I simply prefer my salads sans fruit, so those were a bit harder to get through. Other days, there were delicious, savory lunches like a pad thai salad I am actually still thinking about (I could have eaten it straight out of the fridge, but decided to heat up a bit).
Dinner was always a more fun meal. I had a delicious black bean pasta, chickpea coconut curry, and quesadillas that even featured drool-worthy vegan cheese.
As I mentioned, you can eat everything straight out of the fridge, but there were some things like the donuts and waffles that I threw in my air fryer for a few moments because I generally prefer hot meals.
Are Sakara's meals filling?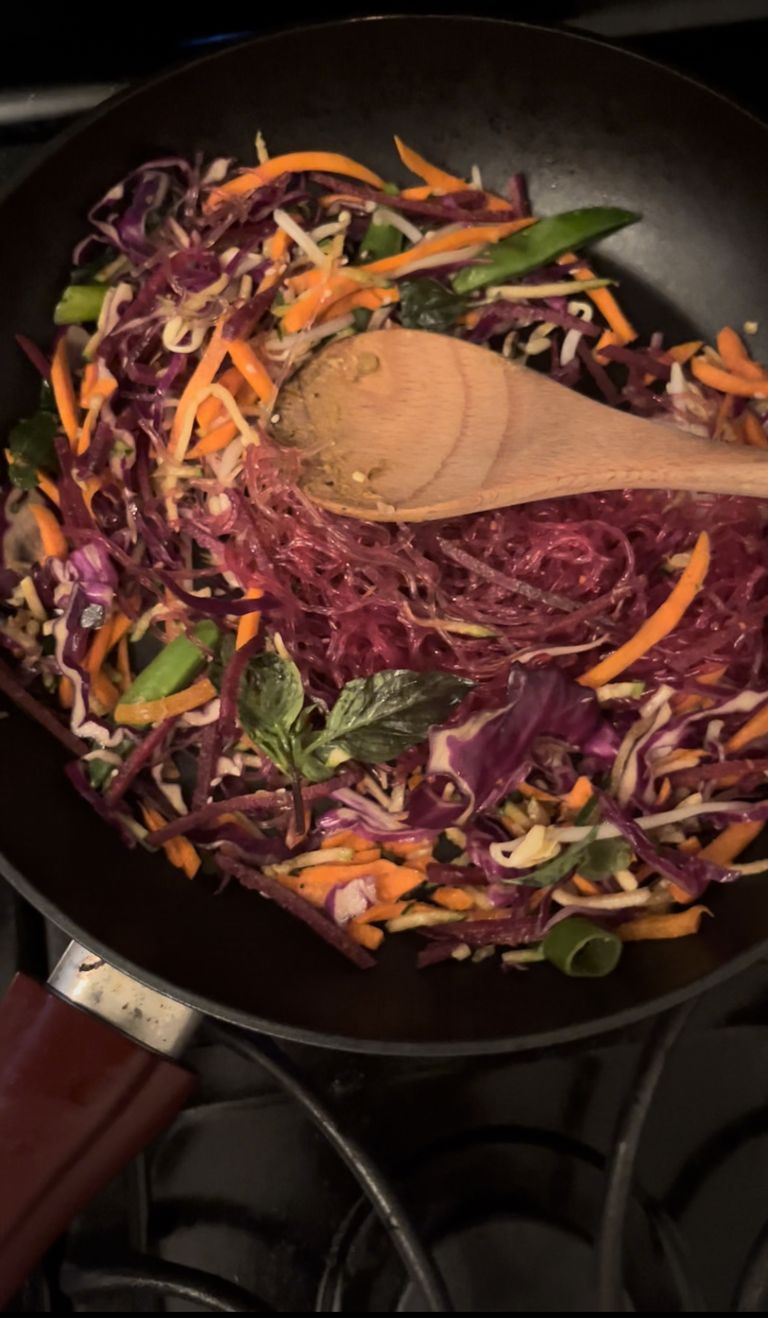 My first couple of days, I got super hungry in between lunch and dinner. I was either eating dinner early and then eating something else a few hours afterwards, or I would snack on some nuts in between lunch and dinner.
By the third day, something switched. I don't know if it was my body adapting or if the meals just got more filling, but I was barely able to finish all the food given to me in one day.
How much does Sakara cost?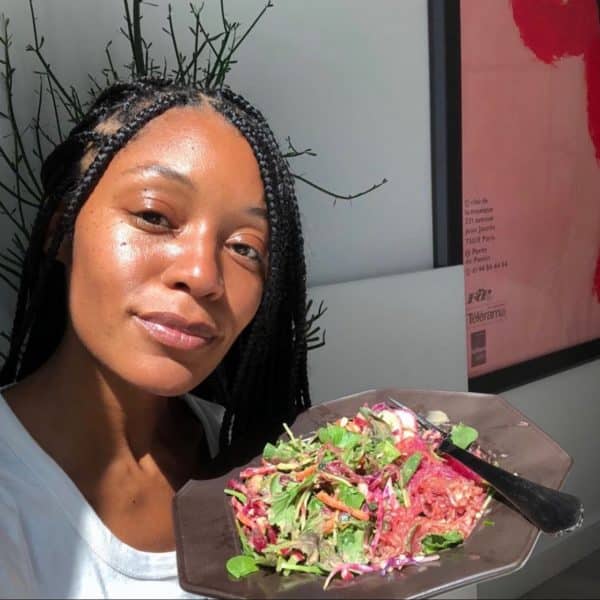 Those of you who have heard about Sakara know that it also comes with a seriously luxurious price tag. Five days of 15 meals cost $349, which is about five times the amount I spend on groceries from Whole Foods for seven (or more) days in New York City. Granted, I'm not out here meal prepping gluten-free donuts and healthy pasta on a daily basis.
Is Sakara worth the money?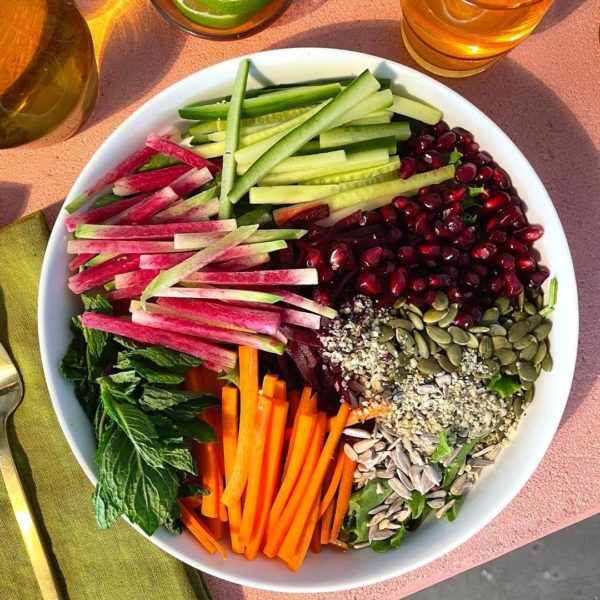 I actually didn't realize that the minor stress of debating what to eat every day, three times a day, was adding up till it was totally eliminated. And, rather than waiting to get a break in my day to eat, I could listen to my body and grab a quick meal whenever I started feeling hungry.
I got to have a variety of different foods rather than the meals I mass prep to eat throughout my week, and though my personal goal was not weight loss, I actually did lose four pounds in five days. Let's acknowledge that was probably mostly water weight since I was only doing this for five days, but I will say that I felt way less bloated and loved knowing that I was packing so many nutrient-rich vegetables in to my diet without feeling like I was just eating boring salads.
Of course, Sakara's clientele isn't exactly the average American—it's no secret that access to health food in our country is oftentimes limited to those with privilege. According to the American Journal of Public Health, communities of color have the least access to communities of color.
And, as an Indian woman, I would be failing myself not to mention that "Sakara" is actually a Sanskrit word despite the fact that neither founder identifies as South Asian. The website says that Sakara translates to "thoughts becoming things", though I am personally unfamiliar with that translation. For me, it actually translates to "sugar."
While there is of course still lots more work to be done to undo the whitewashing and appropriation that happens in the wellness world, Sakara does their part in offering a "Sakara Scholarship" where they offer select women the ability to try the nutrition program for free based upon the answer to the question "Why are you applying for the Sakara Scholarship?" They also donate ingredients to City Harvest, an organization fighting to end hunger in New York City.
If you're like most of us and can't afford to subscribe to the full program for years on end (though tbh, I'm manifesting it), I recommend doing it for a month or even just a week before a big event you want to feel your best for.
And, if that's not an option for you either, they have a cookbook ($30, Amazon) that includes tons of the recipes Sakara's meal program has, like red beet burgers and pancakes. I know I'll be adding one of those to my cart ASAP—if only to get me one step closer to living my best Hilary Duff-adjacent life.