About Purple Garden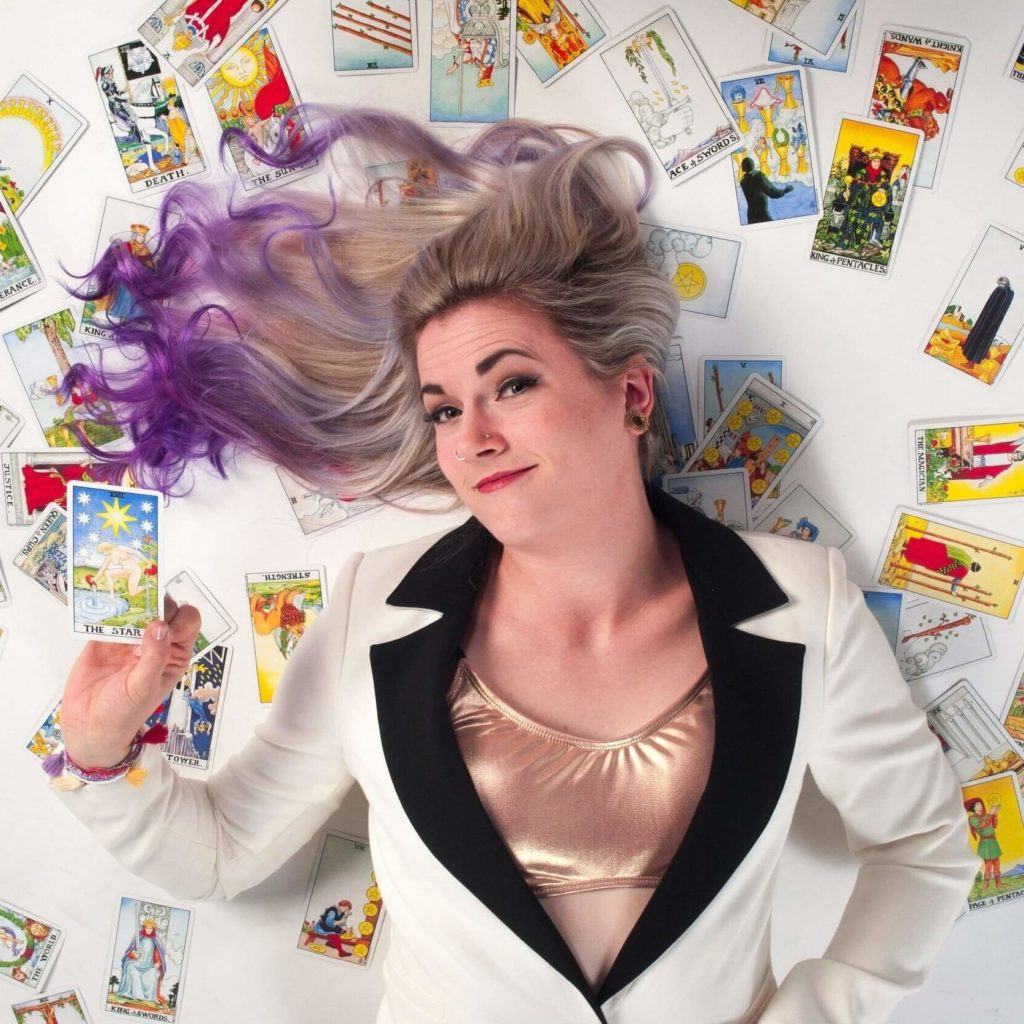 Forget the Magic 8 Ball—it's 2022 and psychic readings have gone digital. Purple Garden offers psychic and tarot readings (and so much more) by way of a convenient app. With top-rated psychics and experts known for their accuracy, they're all available for sessions via chat, voice call, or video call.
The platform hosts a countless number of pre-screened psychic advisors, many of which have 10+ years of experience and are certified healers. You'll find a range of prices from advisor to healer, but head to any of the service's social pages, and you'll see two things: frequent sales and a community of over 10k+ followers.
Interested in knowing what this service is all about? Like its many skilled psychics, this Purple Garden review won't leave you guessing. I'll tell you everything you need to know about the platform, introduce a few top-rated psychics, fill you in on customer feedback, and much more.
Overview of Purple Garden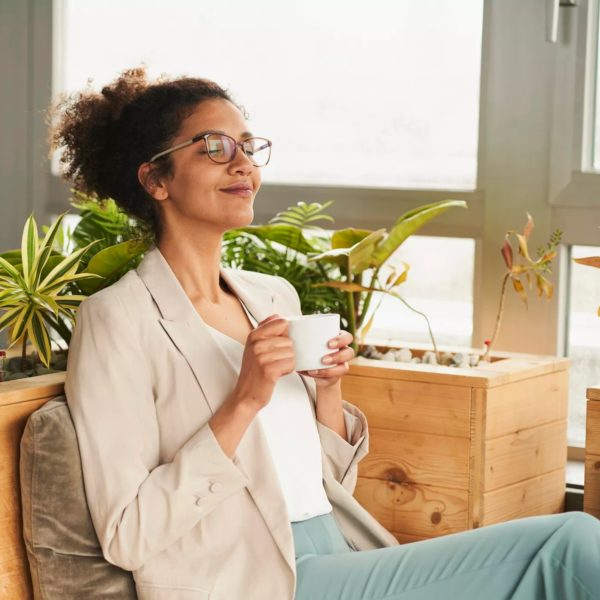 There isn't a ton of information about the folks behind Purple Garden, but the service is an offshoot of Purple Ocean, a psychic reading service established in 2004. Belonging to the Ingenio group of brands, it helps connect those seeking advice with experts who have the answers.
For Purple Garden, those experts are psychic advisors and many of them have a lifetime of experience in the field. Unlike the actual service itself, you can find extensive background information about each one of its advisors online to make choosing one a little easier.
If you're worried that just anyone can become a Purple Garden advisor, then you'll be happy to know there's a screening process required before they can begin offering services. Consisting of a video reading, resume, and references, this service is picky about who it adds to its team.
Based in California, Purple Garden operates by way of a travel-friendly app available through the App Store and Google Play.
Now that you've got a hold of the basics, I'll move this Purple Garden review right along. Up ahead, you'll find a list of highlights.
Highlights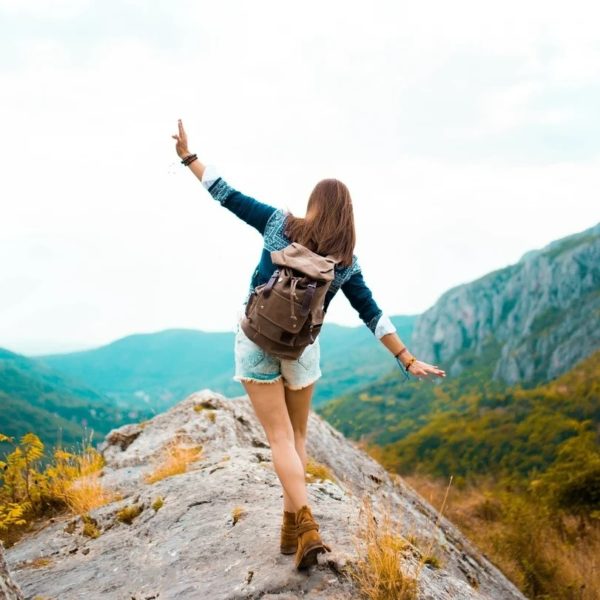 •Wide range of psychic advisors
•Offers eight different kinds of readings (and other services)
•Advisors are pre-screened—not anyone can join
•Prices range from $1-$14/min
•App is free
•Holds frequent promotions
People consult psychics for different reasons, but at the end of the day, we all just want clarity, hope, and confirmation that we're on the right path. Purple Garden provides that through its wide range of insightful and gifted psychic advisors.
In the next part of this Purple Garden review, you'll read about some of the service's most popular psychic advisors. I'll then walk you through the specifics of the app, what makes it unlike any other service out there, and who it's best suited for.
Purple Garden Psychic Readings
The service offers readings, analysis, and guidance within its eight channels of Love, Psychic, Tarot, Dream analysis, Palm, Astrology & Horoscopes, Angel Insights, and Oracle Guidance. No two Purple Garden psychic advisors offer quite the same thing as each of them brings their own special touch to your reading.
Just ahead, I'll introduce you to the service's top-rated psychic advisors. You'll discover what each of them has to offer, along with what makes them so unique.
Top Purple Garden Psychics
Purple Garden Lola Gypsy Tarots Review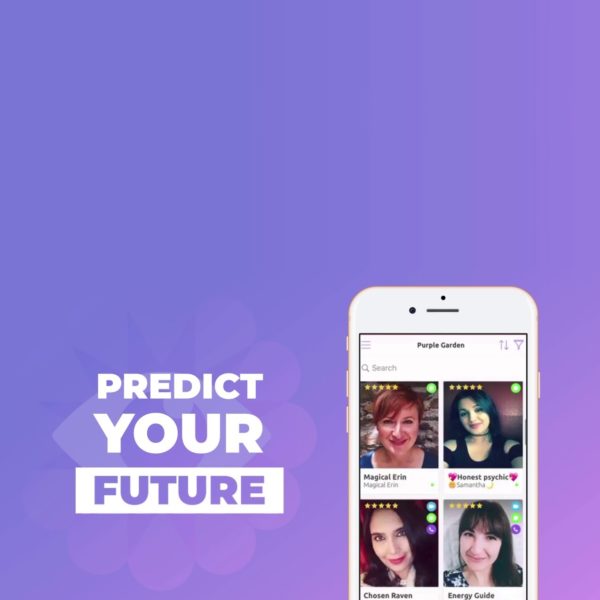 According to her clients, Lola Gypsy Tarots has a warm and understanding touch. Offering tarot and psychic readings, she also balances chakras to help you regain your sense of self.
With 15 years of experience, Lola Gypsy is a certified Pranic healer and is a great pick if you'd like guidance and clarity about relationships, marriage, friendships, soulmates, and careers. Reading your energy, depending on your need, she'll use a combination of decks, pendulums, and angel consults to dial into your specific need.
The third generation of a family of psychic readers, providing guidance is in her soul. Chat for $2.50/min ($7), voice call for $5/min ($10), or video call for $7.50/min ($15) as part of the 50% off flash sale.
Purple Garden Sister Michelle Review
A doctor of naturology and a trained spiritual advisor, Sister Michelle extends her expertise through tarot, love, and psychic readings. Come to her for clarity on love, relationships, career, and financial decisions, and if you want someone to give it to you straight.
Sister Michelle has been sharing her psychic gift for 26 years, helping clients around the world. Working with you to remove negative energy and encourage growth, she offers chat and voice call services for $4/min (normally $8) and video calls for $4.25 (regularly $8.50).
Purple Garden Kryonadvisor Review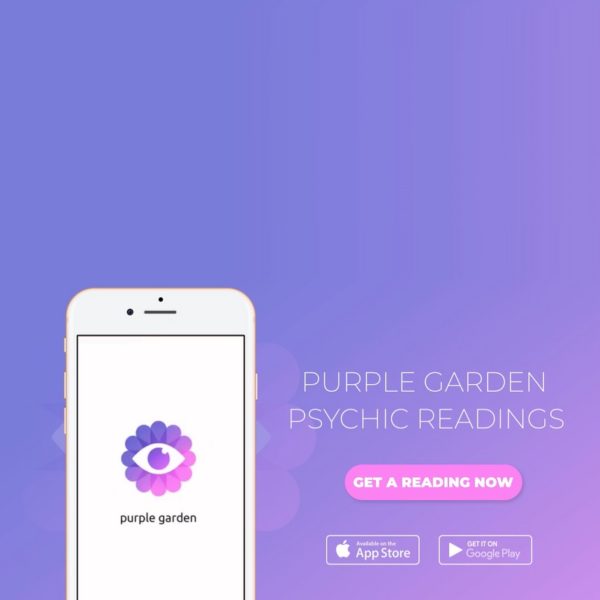 Kryonadvisor is here to help you harness your emotions and navigate through life. Recommending that you start the session with an open mind, he's available through chat only and specializes in dream analysis and love readings.
Helping you to learn about what makes you, you, he works with you to remove blockages and guides you towards your next move. Kryonadvisor has 12 years of experience as an energy reader and spiritual advisor. Jump on a chat for $3.50/minute (normally $7).
Purple Garden VisionaryGu Review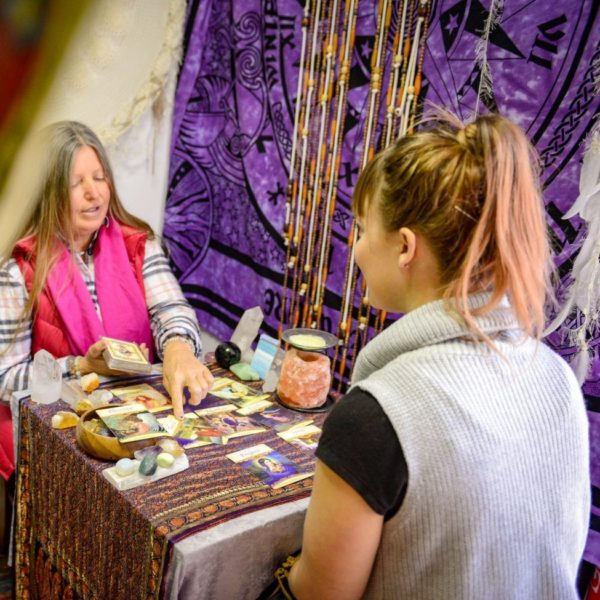 With over 20 years of experience, VisionaryGu comes highly recommended by her clients. With an honest and direct approach, she cuts straight to the chase. Sign on for readings for love, birth charts, career, and general readings.
As a certified Reiki healer, VisionaryGu specializes in chakra cleansing and guided meditations. With a mission to support you through troubling times, she offers guidance and asks that you have an open mind.
VisionaryGu offers chat for $4/min, voice calls for $4.25/min, and video calls for $4.50/min. These rates are part of the current 24-hour 50% sale and are normally double.
Purple Garden Guided Bliss Tarot Review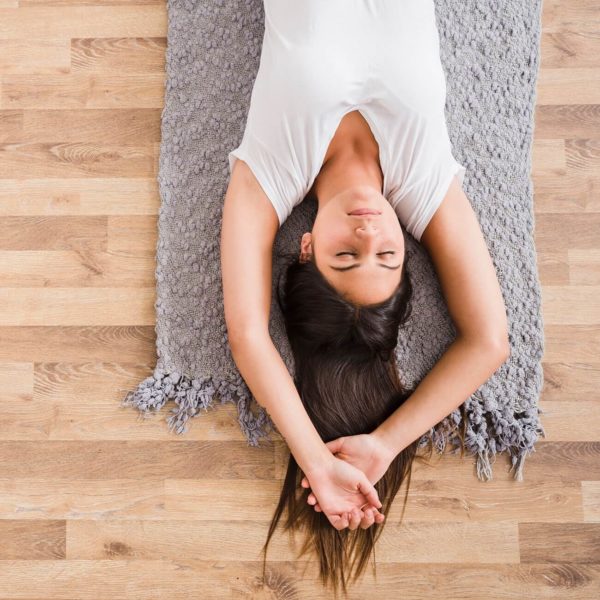 Guided Bliss Tarot recommends only coming for a reading if you have an open heart and mind. Offering tarot card readings only, she warns that not all of them hold messages you want to hear, and yet, this is the nature of tarot readings.
When you start the reading, you'll need to enter your name, birthday, the name of your POI (person of interest), and the context of the situation. Guided Bliss Tarot urges you to be as transparent as possible to allow energy to flow through their cards.
All services are 50% off. Chat, voice calls, and video calls are all $5/min (normally $10).
Purple Garden App Review

I downloaded the app to see exactly what it was like to use, and honestly, it couldn't be any easier. First of all, the download is free, and you do have to pay anything until you sign up for a reading. After your download is complete, you'll create an account, and *poof!* just like that, you're ready to go.
Displaying top-rated, most accurate, and advisors recommended just for you, finding your perfect match is made easy through your Purple Garden dashboard. Once you're drawn to your preferred advisor, all you need to do is choose how you'd like to get in touch with them.
Most advisors are available through the chat feature, but many of them have voice and video call options active as well. One thing I love about the Purple Garden app is that you can see which advisors are currently online and which ones are busy. If you need a reading right away, you won't have to wait with uncertainty.
As you learned in the previous section of my Purple Garden review, rates vary from advisor to advisor, and the service does offer a place to input promo codes if there are any active.
You can access Purple Garden through the web-based version of its service as well, but downloading the app just makes life easier as you'll be able to receive notifications should you ever swipe away from the app. Plus, if you're using the website on a PC, chat is the only available option.
Purple Garden Unique Features
It probably won't come as a surprise to know that there are other virtual psychic services out there. This is "the future", after all. What makes Purple Garden different from the rest is its convenient and travel-friendly app, which means it's easy to get a reading whenever and wherever (via a stable Wi-Fi connection, that is).
Purple Garden is also unique in what types of reading, analysis, and advice it offers. With a seemingly endless number of psychic advisors, you'll have many options to find the perfect fit.
Who Is Purple Garden For?
Many different types of people find Purple Garden helpful in their lives. Offering services specific to love and life in general, the only person that this platform isn't for, is one that's closed off to the powers that this universe holds.
Though you don't technically need an open mind to receive a reading, those that don't have one aren't recommended to use the service. The services that Purple Garden offers deal with energy and the metaphysical world—a basic belief in each of those powers is suggested.
Purple Garden Reviews: What Do Customers Think?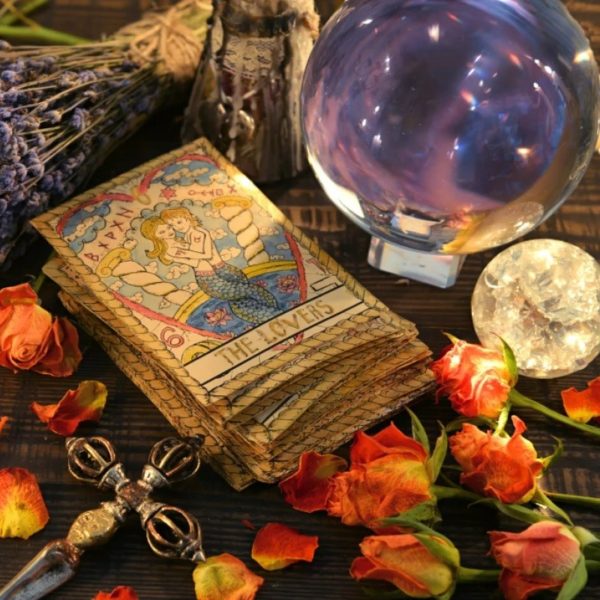 I was delighted to find that you can read reviews on the profiles of each of the service's psychic advisors. They're mostly short comments, but you can also see star ratings and make your decision from there.
In this section of my Purple Garden review, I'll provide the ratings for a few of the platform's top-rated advisors. Then, I'll check out the comments for one before looking at some reviews outside of the site.
•Guided Bliss Tarot: average of 5/5 stars from 1,712 reviews
•VisionaryGu: average of 4.9/5 stars from 1,659 reviews
•Kryonadvisor: average of 5/5 stars from 2,490 reviews
•Sister Michelle: average of 4.9/5 stars from 3,522 reviews
•Lola Gypsy Tarots: average of 4.9/5 stars from 2,872 reviews
One Purple Garden review for Lola Gypsy Tarots read: "Very good reading, supportive, honest and have some advice which I was after." Many of the other comments say similar things, and paint a picture of what a particular advisor is like. This comes in handy when trying to find the right advisor.
There are a ton of Purple Garden reviews online, but not all of them mention what the service is like to use directly. In this section, I'll look at the ones that do so you know precisely what you're getting when you sign up.
Our first Purple Garden review comes from the App Store. When I pulled up its profile, I found an overall score of 4.5/5 stars from 145 users, but on Google, its worldwide search results show a 4.8/5 star average from 2,144 users. Here's what one user had to say about the app:
"I am a picky person and frequently get frustrated because readings seem too general or lack details or are inaccurate altogether! This guy is something else! He connected very well, is very quick, and overall super accurate."
Another user said that what they got from their readings was "accurate, reassuring, and empowering," and those kinds of words are commonly found throughout many of the comments.
Heading over to the Google Play Store, I found an average score of 4.4/5 stars from 698 users. The feedback for the service is mostly positive, with users writing of positive experiences with both the advisors and the function of the app itself. One Purple Garden review read:
"This app is great and the people are real….you know that saying you give someone a inch and they take a mile well this is the same in reverse for good cause. I told the lady my man's name and she knew everything else. It really amazed me and I'm happy I got the answers I needed."
Most people who use the app appreciate the clarity and calm they feel after their reading. That's mainly what people are looking for, and it sounds like the expertise and professionalism of the advisors on the platform are loved as well.
Is Purple Garden Legit?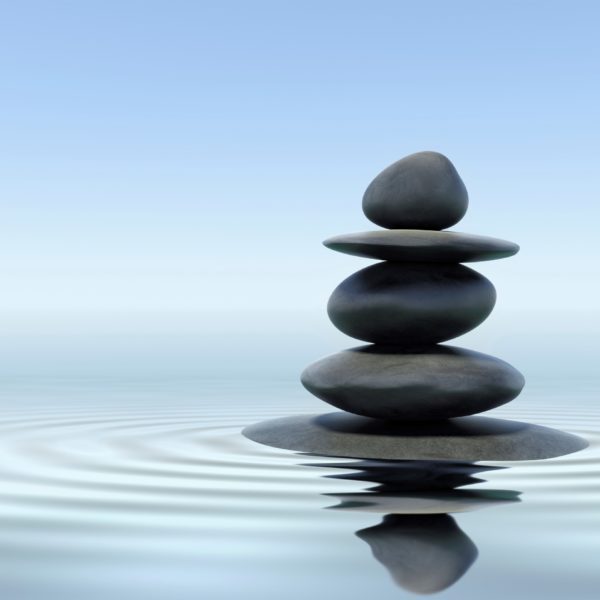 Purple Garden is a legit service. You sign up, request a reading, and that's what you get. Experience varies from person to person and reader to reader, and there's no doubting that some psychic advisors are better suited for you and vice versa.
With all things considered, Purple Garden notes that this service is meant for "entertainment purposes" as quoted from its FAQ. There are limits to what certain advisors can do for you and some things they just cannot see or predict.
Having an open mind and being meticulous about the reader you choose will help you have a better and more fulfilling experience with the service. Don't be afraid to hit 'end call' if ever you feel uncomfortable with your reading. At the end of the day, you're in control of your experience, and ultimately, your life.
Is Purple Garden Worth It?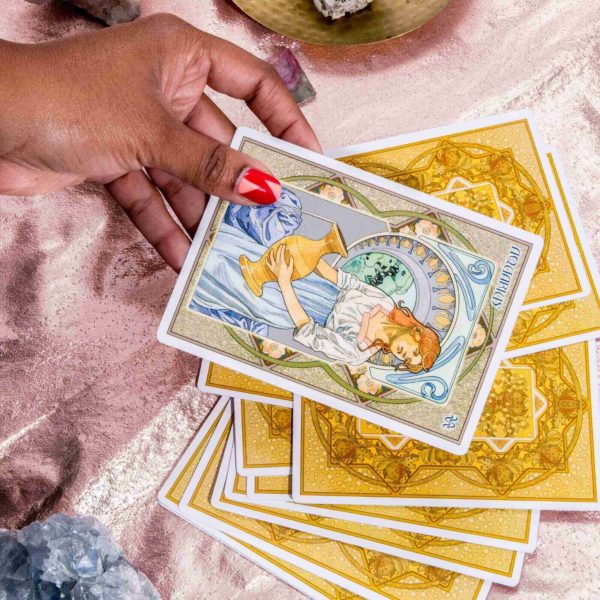 I love Purple Garden's approach to psychic readings. It offers a range of prices and multiple formats of chats including messaging, voice calls, and video calls making it accessible for all who are interested in guidance and spiritual advice.
The service doesn't hook you into a 60-minute $100 reading—you're in control of how long you stay in your reading. Instead of calling only Ms. Cleo, you have a large number of psychic advisors to choose from, and you can take your time doing it. Plus, you won't be on hold considering you can see who's available and who's not.
We all have those times in life when it feels like we don't know where to turn, who to turn to, or what to do, and having spiritual advisors there to help can make a big difference. For those reasons, I think Purple Garden is worth it. The app is free, so really, you can try out a session and go from there.
Purple Garden Promotions & Discounts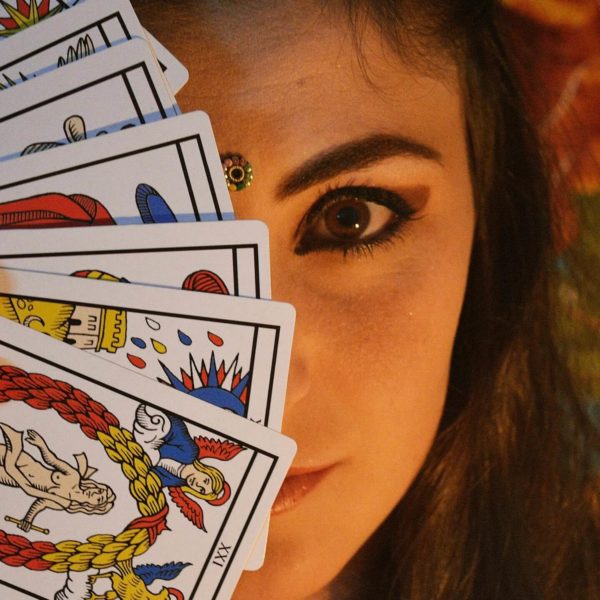 Not to go all psychic on you in this Purple Garden review, but I'm envisioning deals coming into your life. For the next 24 hours, the service is offering 50% off all psychic readings as part of its Blossom Sale.
From what I can see on social, you can expect other sales on the platform monthly.
Where to Buy Purple Garden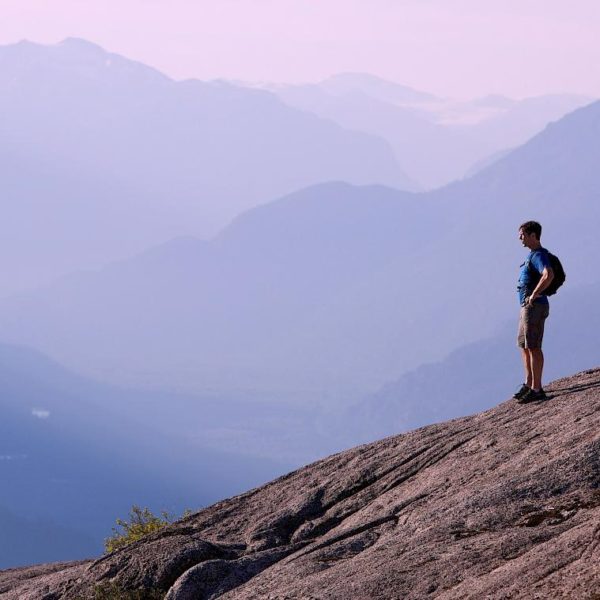 You can either head right to PurpleGarden.co or download the app through the App Store or Google Play Store.
FAQ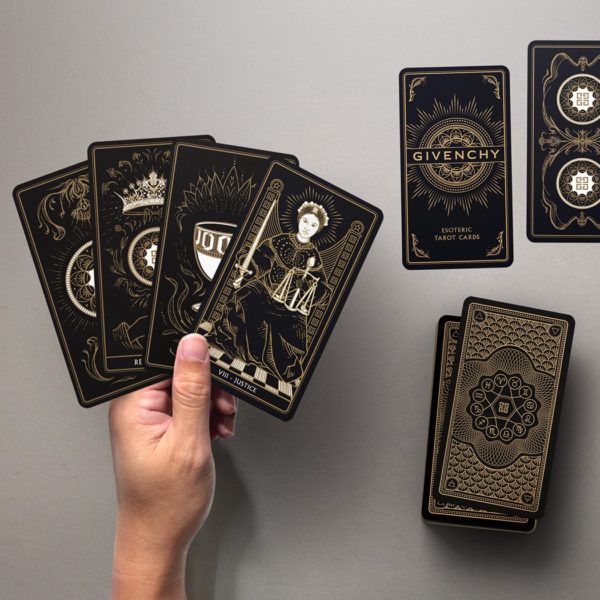 Who owns Purple Garden?
Purple Garden is an offshoot of a similarly-styled company called Purple Ocean. Both of them are owned by Ingenio, an e-commerce platform that connects people who need advice to coaches and experts.
What is Purple Garden's Privacy Policy?
When using any type of service, certain kinds of information are collected about you either directly or indirectly. They're required to use a service. For example, your credit card information is used to make a payment or your address as a billing address.
Purple Garden collects multiple types of indirect and direct information about you. These include:
•Identifiers (email address, name, date of birth, IP address, etc.)
•Commercial information (what you buy from the service, how you buy it)
•Internet & network activity (website usage and history, etc.)
•Geolocation data
•Sensory data (profile photo, video recordings, voice recordings, live chat transcripts, messages, etc.)
Your information is stored on Purple Garden's GDPR-compliant third-party servers as long as your account is active. The service does not sell any of your personal information and you can opt out at any time.
If you do opt-out, it may mean you end your use of the service, since it needs to have an email and credit card on file to provide you with readings.
What is Purple Garden's Refund Policy?
Since Purple Garden isn't responsible for what its psychics say to you within your reading, the service does not issue refunds. If you're not vibing with something your psychic is saying to you in a reading, you can hang up the call at any time. You do not have to finish the call if you do not want to.
After hanging up, feel free to join a different session without another one of Purple Garden's psychics. With that said, if you are having any kind of technical or quality issues while using the service, get in touch with their team and let them know.