What Is Huckberry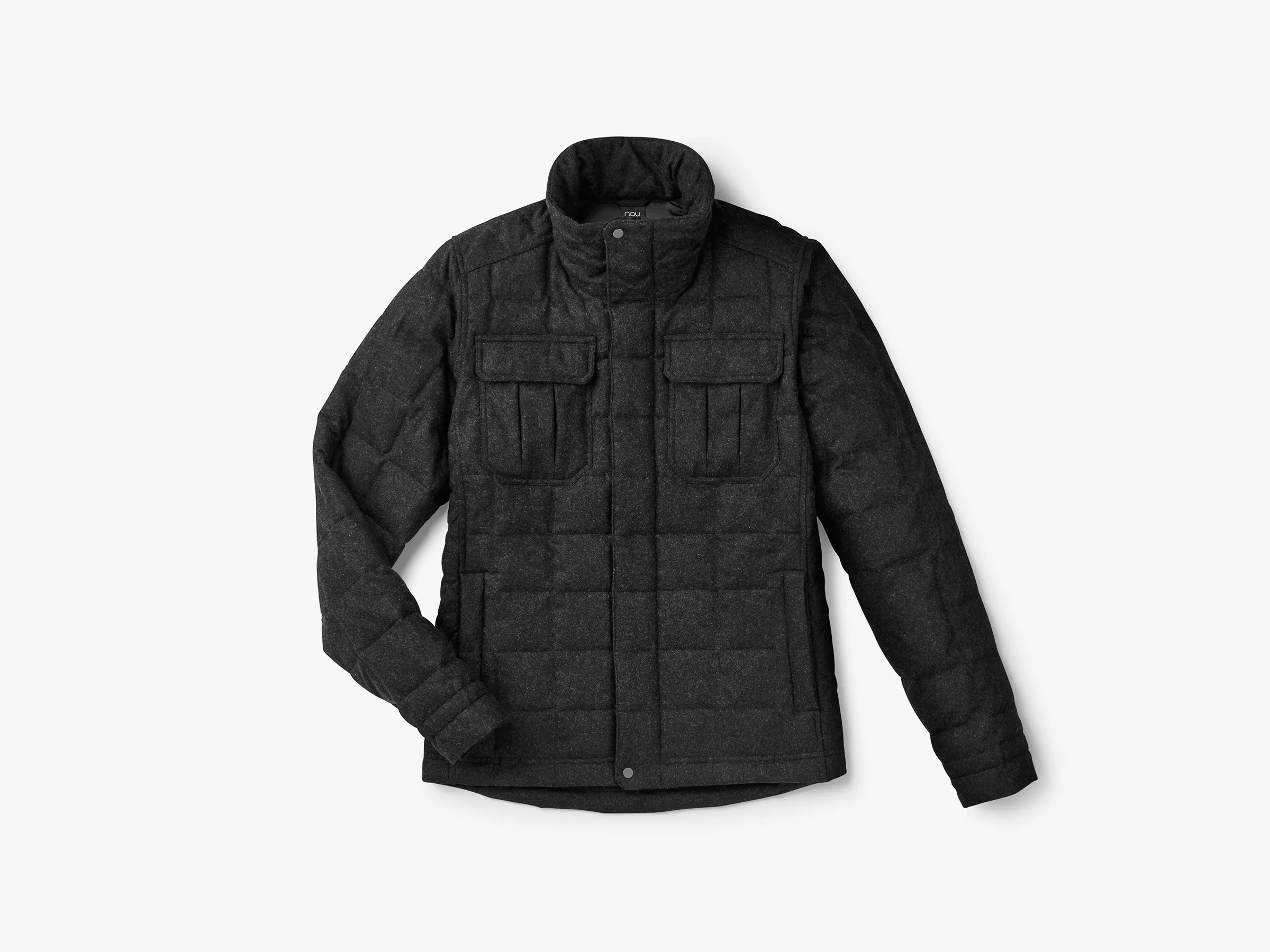 Huckberry is a legitimate men's product retailer that operates online. The main focus of this company is to provide men with an incredible collection of items they need, including the world's best slippers for men and other footwear, grooming products, clothing items, accessories, gears, and home decors, among many others.
Apart from being an online retailer, this company also features an online journal. Here, you can access plenty of exciting stories that cover a wide range of topics, including those related to style, fashion, adventure, and wellness.
Benefits of Buying Huckberry Products
Whether you are aiming to find a pair of skinny jeans for men, high-quality and premium boat shoes, and grooming products, among many others, you can access them in Huckberry. Here are just some benefits of checking out Huckberry and investing in its products:
Wide Selection of Products
Almost everything that you need is available in Huckberry. For instance, you can find high-quality and elegant loafers there. If you are looking for grooming products, then you can also access them from this online retailer. You can buy the preferable beard grooming kit or a professional beard wax from here. Even if you intend to upgrade your sock collection, you can find excellent choices in Huckberry.
Offers the Convenience of Shopping Online
The fact that you will be shopping online means that you will no longer have to deal with the hassle of leaving your home to find something you need. You can shop comfortably at home. This online retailer also offers free shipping for orders $98 and up. You can reach this required amount of order with a great style of Chelsea boots and premium-quality cotton tank top undershirts. All it takes is a bit of planning so that you can take advantage of the free shipping.
Offers a Return Policy
Another benefit of shopping in Huckberry is that you can take advantage of its return policy. The company allows returns of products for free within thirty days from the time they were delivered. Just make sure that you fully understand Huckberry's return policy so you will know if the products you ordered can indeed be returned without any problem.
How Does Huckberry Work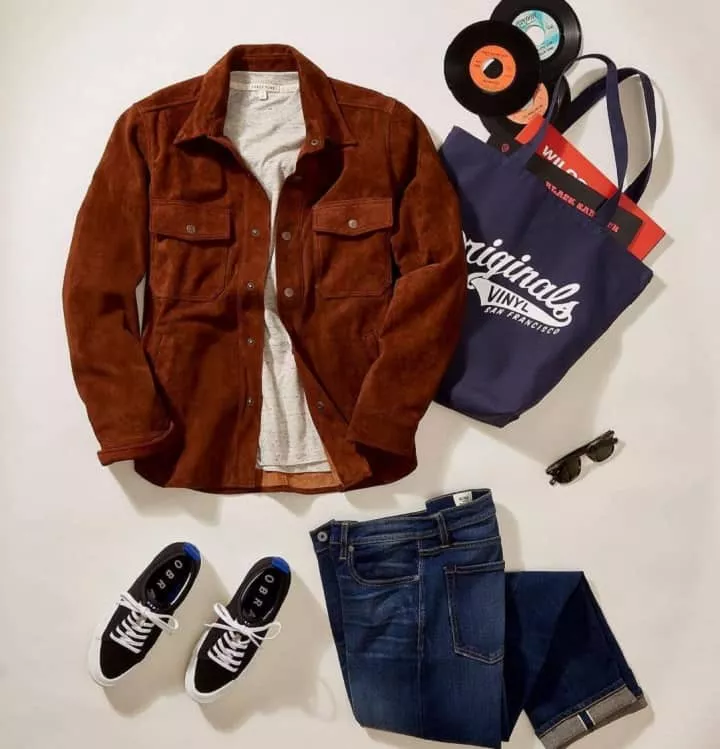 Huckberry works by providing its present and potential customers a one-stop shop for everything they will most likely need. You can find many products here, particularly those that you may need to live your daily life conveniently. It is even possible for you to find awe-inspiring wallet designs here.
Bath and grooming products are also accessible on this online site. As you may already know, the best conditioner for men is made of quality ingredients that genuinely boost the health of your hair, and you can also find that in Huckberry.
Pros and Cons of Buying Huckberry Products
Pros
Offers the public a wide range of men's products.
Allows online shopping guaranteed to offer convenience to buyers.
Most of the products offered on the site have reasonable prices.
Offers free shipping.
Has a 30-day return policy.
Cons
Finding the right size for some products may be difficult since you will not be able to see or fit them personally.
Categories of Huckberry Products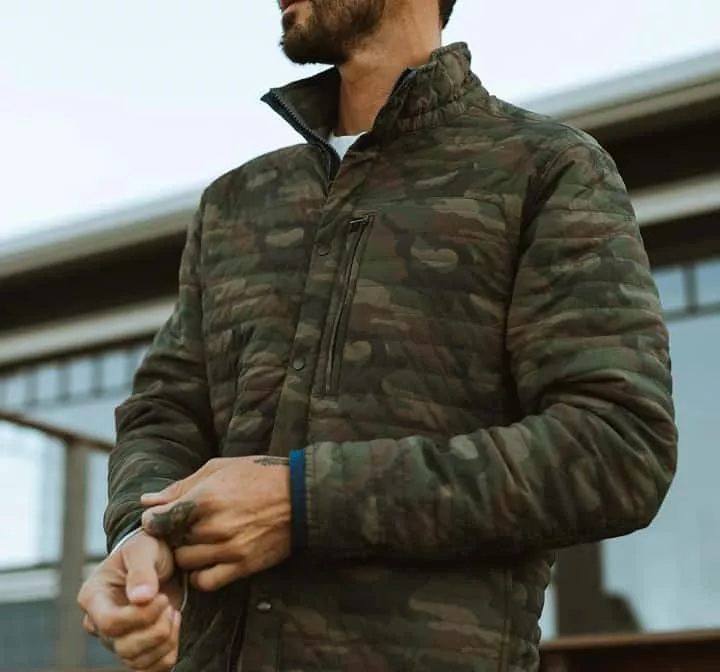 Clothing
You can access plenty of reasonably priced clothing items on this site – among which are jeans and pants, jackets, sweatshirts, hoodies, and shirts. You can also find blazers, swimwear, activewear, and shorts. Moreover, Huckberry offers even those essential clothing items, including socks and underwear.
Footwear
You also have numerous choices in terms of footwear. These include slip-on shoes, sneakers, loafers, slippers, and boots.
Everyday Carry
Huckberry also offers items that most people carry every day. Here, you will have access to premium quality bags, travel accessories, watches, scarves, belts, gloves, hats, eyewear, jewelry items, pocket tools, and wallets.
Home
Are you in need of items for the home? Then expect to find them in Huckberry. Just by visiting Huckberry's site, you will be greeted with several items in the bath and grooming categories, like shavers, razors, shampoo, and conditioners. With items from this online shop, you can also fill any part of your home, like a home office, kitchen, bedroom, garden, and home gym.
Outdoor
Any item that you need outdoors may also be available in Huckberry. You can outfit your outdoor space with the products offered by this online platform, like a lounge chair, some string lights, and a hammock.
How to Order From Huckberry
Step 1 – Visit the Huckberry site or sign up
Once there, you can browse its many offered products.
Step 2 – Add to cart
Check out after finalizing your orders.
Step 3 – Provide shipping details and pick a payment method
As for the payment method, note that Huckberry provides various modes, including PayPal, MasterCard, Discover Card, Apple Pay, Affirm, Visa, and American Express. There are even store credit and gift cards from Huckberry that you can use.
Confirm your order, then wait for your orders to be shipped and delivered right to your doorstep.
Do's and Don'ts With Huckberry Products
Do's
Subscribe to Huckberry's newsletter emails. That way, you will immediately gain access to promotional discount codes they frequently send to their subscribers.
Study their return policy. You need to know their terms and requirements when planning to return some products. This will assure you of this service without the hassle.
Take advantage of promotional or coupon codes as well as discounts. Note that Huckberry offers these promos and discounts now and then, so avail them to lessen the cost of shopping.
Don'ts
Do not buy certain items without consulting the size chart. Ensure that you are getting the right size when shopping for certain products, like clothes and footwear. This increases your chance of getting the right fit even if you cannot inspect the products personally.
FAQ About Huckberry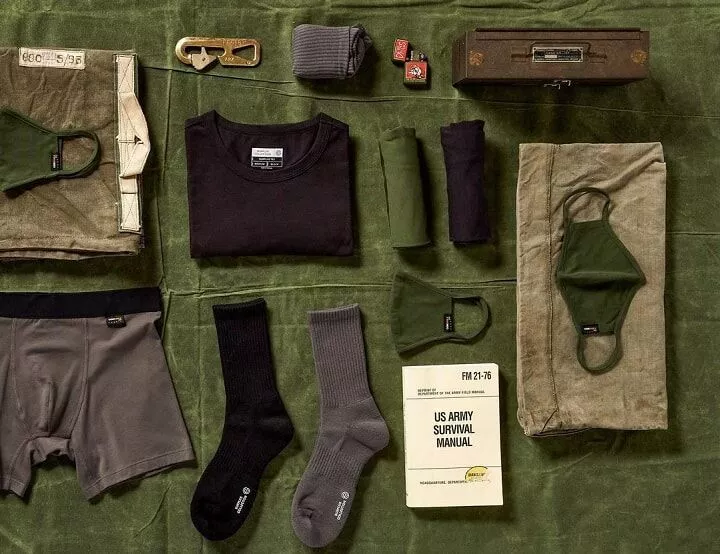 Is Huckberry a rip-off?
No. Huckberry is a legitimate provider of a wide array of items that people need – from clothing to footwear and products you need at home and for grooming.
Is Huckberry sold in stores?
No, you can't find Huckberry products in physical stores. It mainly operates online, which makes it easily accessible to a lot of people. The fact that it runs online also means that shopping will be more convenient for you.
How fast does Huckberry ship its received orders?
In most cases, Huckberry ships products ordered after 11 AM, from Mondays to Thursdays, within twenty-four hours. For orders placed on Fridays and over the weekend, the shipment will be on Monday. Most orders also arrive at their destinations within three to five business days.
Does Huckberry have free returns?
Yes, the company provides its customers with the option to return specific products within thirty days from when it was delivered. This return policy does not include socks, underwear, swimwear, and grooming products, though.
Where is Huckberry based?
Huckberry now has headquarters in two cities – Columbus, OH, and San Francisco, CA.
Conclusion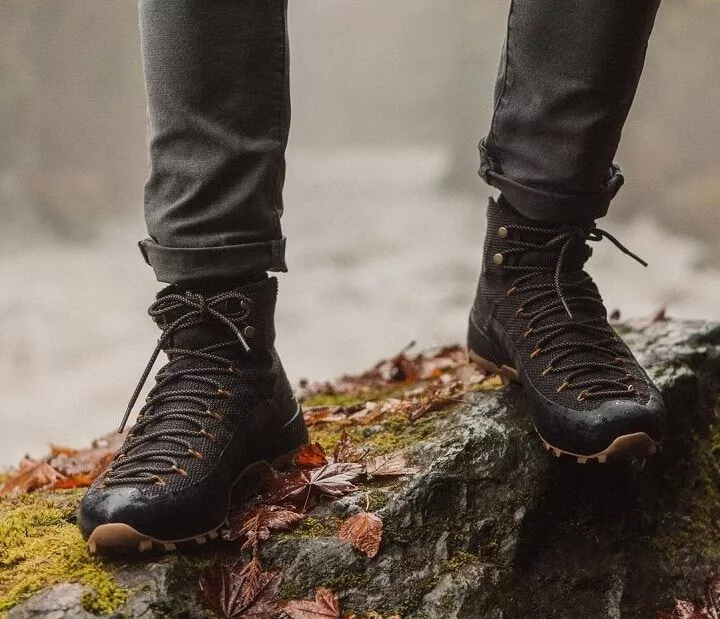 If you are looking for an online platform where you can find and shop for almost everything you need, then consider visiting Huckberry. You will surely enjoy the convenience provided by this online retailer as it has numerous products of premium quality that can meet your needs, requirements, and preferences.
The Pen Slim 14oz 4-Way Stretch Selvedge
A remarkable pair of American-made jeans that's built for a supremely long haul
When given the right treatment and made with the right amount of care, a pair of jeans should last nearly a lifetime, developing a nice, personal fit that makes every day better than the last. KATO' takes this old-school philosophy to new heights thanks to their dedication to quality and time-honored tradition—we have plenty of denim-heads in the HB office, and their Pen Slim jeans won a resounding "woah" from all of them. Though each pair is handmade in Los Angeles, KATO' uses a premium, 14 oz Japanese selvedge denim that's built with four-way, 360° stretch. Get why the denim-heads nearly lost their marbles?
Built from a premium Japanese selvedge denim that's notorious for quality and durability
Added four-way stretch for full range of motion
360° and multi-directional comfort stretch technology
Classic five-pocket construction includes a selvedge coin pocket
Zipper fly
Leather KATO' patch sewn onto the back
Breaks in nicely to develop a personal fit over time
Made in Los Angeles
Reversible Yak Herringbone Sweater
A vintage-inspired herringbone sweater with easygoing vibes
Sweaters shouldn't be restricted to college professors and cocktail parties, the put-together everyday look that you can get from a casual sweater has a different kind of appeal that goes under-utilized. This Reversible Yak Herringbone Sweater from Flint and Tinder was inspired by retro pieces that were so casual and versatile that folks didn't think twice about pulling one on just to hit up the farmer's market or hang around the house. With an insanely soft construction and a handsome textured finish, you can throw it over jeans or layer it under a coat and then flip it inside out and do the same tomorrow.
Easygoing sweater made for day-in-day-out coziness
Reversible so you can change up the color scheme
Knit from an super soft blend of yak and merino wool
Classic herringbone texture gives a vintage look
Ribbed neck, hem, and cuffs round out the classic silhouette
GORUCK x Huckberry Slick GR1
"The GR1 is my favorite backpack on the planet." – Andy, Huckberry co-founder
They say the best things in life are worth waiting for—well we appreciate y'all's patience, because it paid off big time. For the first time in nearly ten years, GORUCK revamped the Slick GR1—an understated, streamlined version of their world renowned GR1—and we had the opportunity to work with them to bring it back from the archives. Just as tough as the first batch that took the world by storm, the Slick GR1 is built for cities, war zones, and beyond. Oh yeah, it's exclusively available at Huckberry too, so grab it while it's still in stock.
Exclusive Collab: Limited edition run of a cult favorite bag, we only have a small batch of these hard wearing backpacks
Special Forces-Grade Materials: YKK zippers perform in Middle East sandstorms, and the 1000 denier
CORDURA® is damn near rainproof
Badass American Construction: Every American-made bag is strength-tested at over 400 pounds, and ships with an ironclad Lifetime Guarantee
Bombproof Laptop Compartment: The separate compartment keeps your laptop secure and flush against your back, while the false bottom protects your laptop when you drop your bag
Inspired by Special Forces Medical Rucks: Design inspired by military rucks opens flat for easy packing while internal mesh pockets keeps your EDC secure
Todd Snyder X Randolph Aviator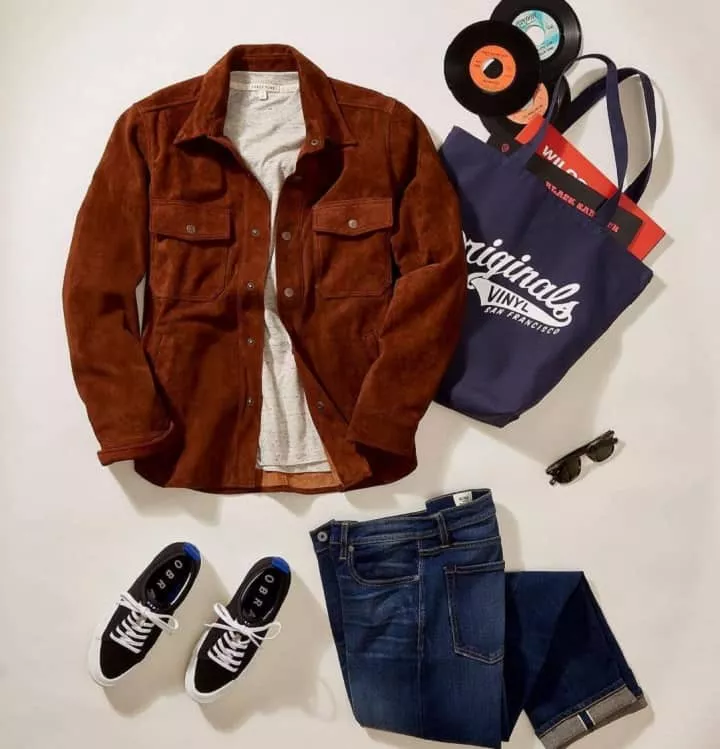 Stylish aviators from an iconic American designer and a family-operated Massachusetts manufacturer
Back in the '70s, a former Royal Air Force navigator and a machinist both immigrated to America with a few dollars in their pockets and a dream of building the world's best sunglasses. Initially finding success producing HGU-4/P Aviator sunglasses for US fighter pilots, their shades quickly took off in popularity and soon became a fixture in popular culture. Iconic menswear designer and longtime fan of the brand Todd Snyder joined forces with Randolph for this iteration, made from jewelry-grade materials. And if you ask us, they're just as iconic as the originals.