What is Depop?
Depop was founded in 2011 by entrepreneur Simon BeckermanDepop is a buy and sell app that allows you to sell items. With its app available on iOS and Android, Depop promises to be an online shopping site for most items, including designer, preloved, vintage, sneakers, and streetwear.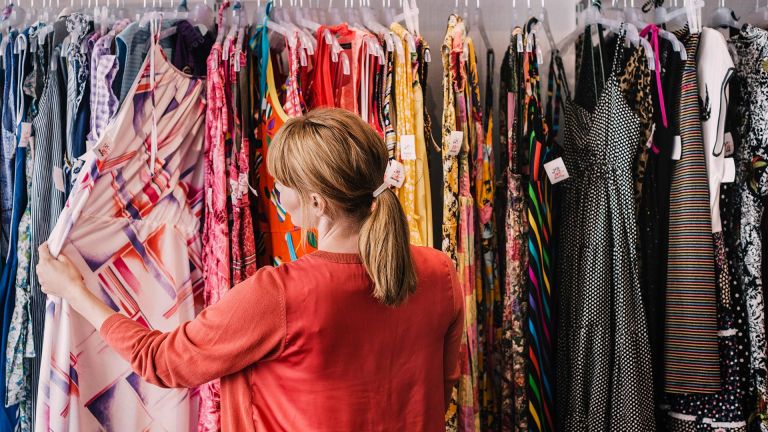 In 2020, Depop's gross merchandise sales and revenue increased to $650 million and $70 million, respectively. In June 2021, Etsy announced it would acquire Depop for $1.6 billion in cash.
As of 2021, Depop has over 30 million users, 90 percent of whom are under the age of 26. In 2012, Depop's headquarters were moved to London, and the company opened additional offices in Milan and New York City.
How Does Depop Work?
Depop for sellers
As a seller, Depop allows you to;
Take a picture of the item, describe it, set a price for it, and post.
Get Potential buyers to make bids for the item and agree on the final price. You can then
Get paid for the item and start the shipping process.
Depop for buyers
As a buyer, Depop allows you to;
Find what you are looking for, negotiate with the seller through the app's inbuilt messenger.
Pay for the item, tell the seller where to ship it, and pay for it.
Get the item and o rate your experience with the seller.
Depop Reviews: is Depop Legit?
Depop is a legitimate app that lets sellers sell items and buyers buy items; hence not a scam. Having a rating of 1.7 on Reviews.io, 3.3 on Trustpilot, and 1.7 on Sitejabber, the website has attracted both positive and negative reviews. According to positive reviewers, Depop allowed them to start their small business.
Others also described the platform as an easy-to-use selling platform. One user even commented that they were able to receive payments fast. Unfortunately, some users complained that the platform would hold your money for a long time before closing your accounts. Others were also unhappy with the customer service describing it as unresponsive.
Who is Depop for?
Depop is designed for sellers who want to sell items such as clothing, shoes, clothes, vintage clothes and items, and cheap streetwear. The app is also meant for buyers looking for items they can buy.
How to Sign Up with Depop?
To get started with Depop;
Download the app on Google play for free
Click sign up to create an account
Enter your username, password, and country
Connect your Depop account to your PayPal address
Start using the platform
What are the Other Ways to Make Money on Depop?
Depop does not offer other ways to make money apart from selling items such as clothes, shoes, and other items.While creating a Depop account, your phone number will be required. The company will send a six-digit code that you can use to verify your account.
How to Redeem Money With Depop?
Once you make a sale, Depop will send the money to the PayPal account that you've already linked to your account. You can also move the money to your bank account once it's transferred to PayPal.
What Are the Depop Pros & Cons?
Depop Pros
Receive payments via PayPal
Ability to chat with the buyers
No limit to to the type of products you can sell
100% secure
Depop Cons
Poor customer service
Regular closing of accounts
Depop Review Verdict: is Depop Worth it?
Depop is a reliable website that allows you to buy and sell items. To minimize the likelihood of being scammed, you should only make a transaction through the app and not offline or off the platform.
While some users complained of poor customer service, Depop can help you make extra money online. Otherwise, all transactions made in the app are protected, so it should be safe to sell on Depop.
Decluttr is an online app that allows you to sell your used media. Like Depop, Decluttr is free to download and use.
While Decluttr focuses on selling media stuff such as used tech and media such as CDs, DVDs, and Blu-rays, Depop's primary focus is selling clothing, shoes, and other items. Depop also pays via PayPal compared to Decluttr, which uses Direct deposit, PayPal, and Check.