About US Blendjet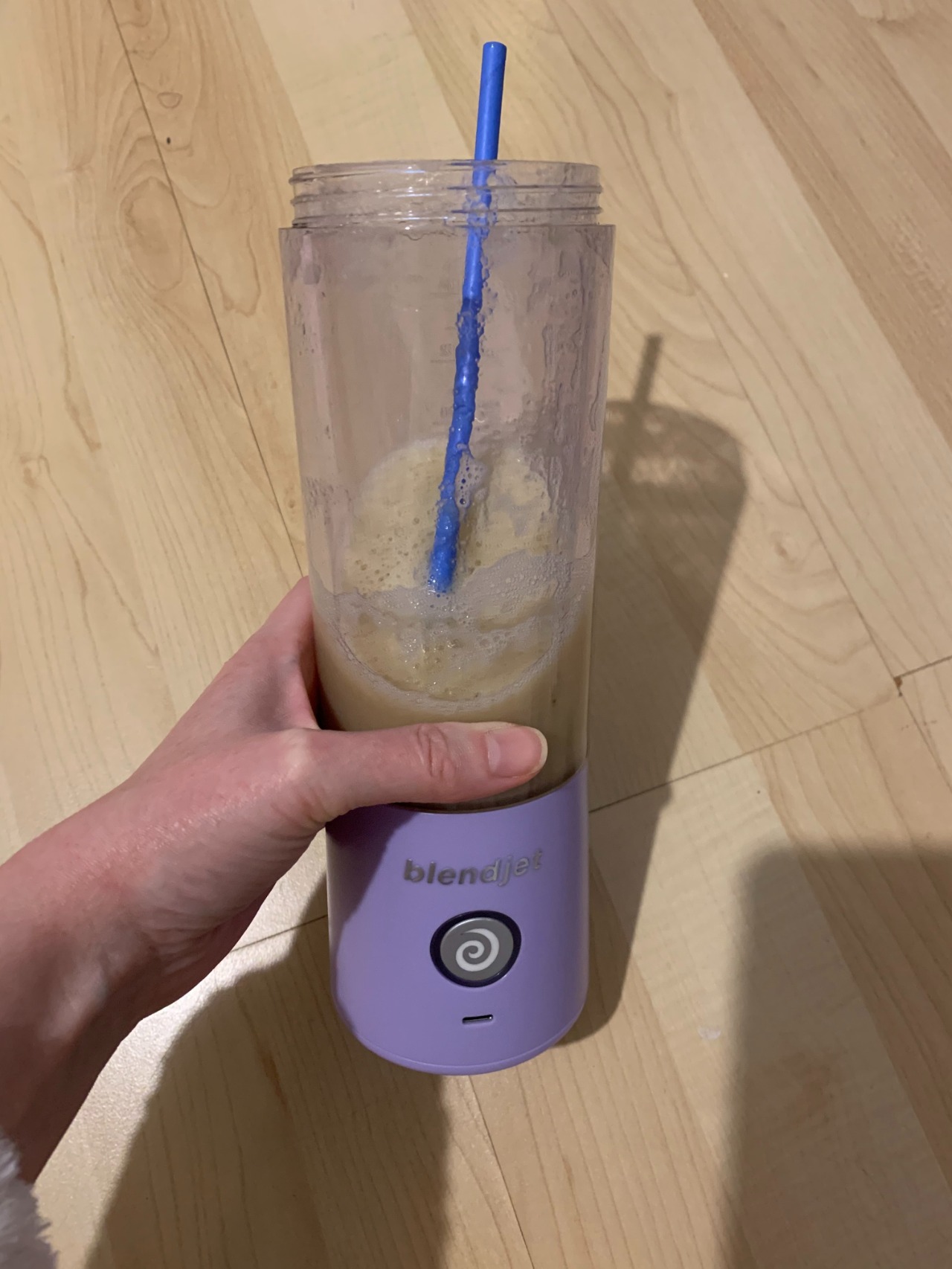 *Please note that this post has been updated in December 2020* Back in May 2020 I blogged about how I had bought myself a Blendjet. It was a product I had seen on Instagram for a while and it looked like a really cool idea. On my way home from my final blogger event before the lockdown started in March, I did some shopping on the train, trawling through a wish list I had made, adding items that I had always wanted to try but hadn't bothered to buy, either because they were expensive or I just hadn't gotten around to buying them. I knew I would be at home for a few weeks and wanted to have a variety of things I could blog about since I wouldn't be going anywhere. Blendjet was the first thing I ordered. If you read my previous post, you'll know that I liked the Blendjet but I didn't love it. It was a great little blender for milkshakes and ingredients that were all powder or liquid but when it came to blending solid ingredients, even soft ones like banana, it simply didn't cut it. Then in September of this year, I was asked if I would like to try the Blendjet 2. So, what did I think of that and how does it compare? Read on to find out! I've included mostly pictures of the new Blendjet 2 here, but also some of the original for comparison. The old one is black, the new one is lavender.
Overview us Blendjet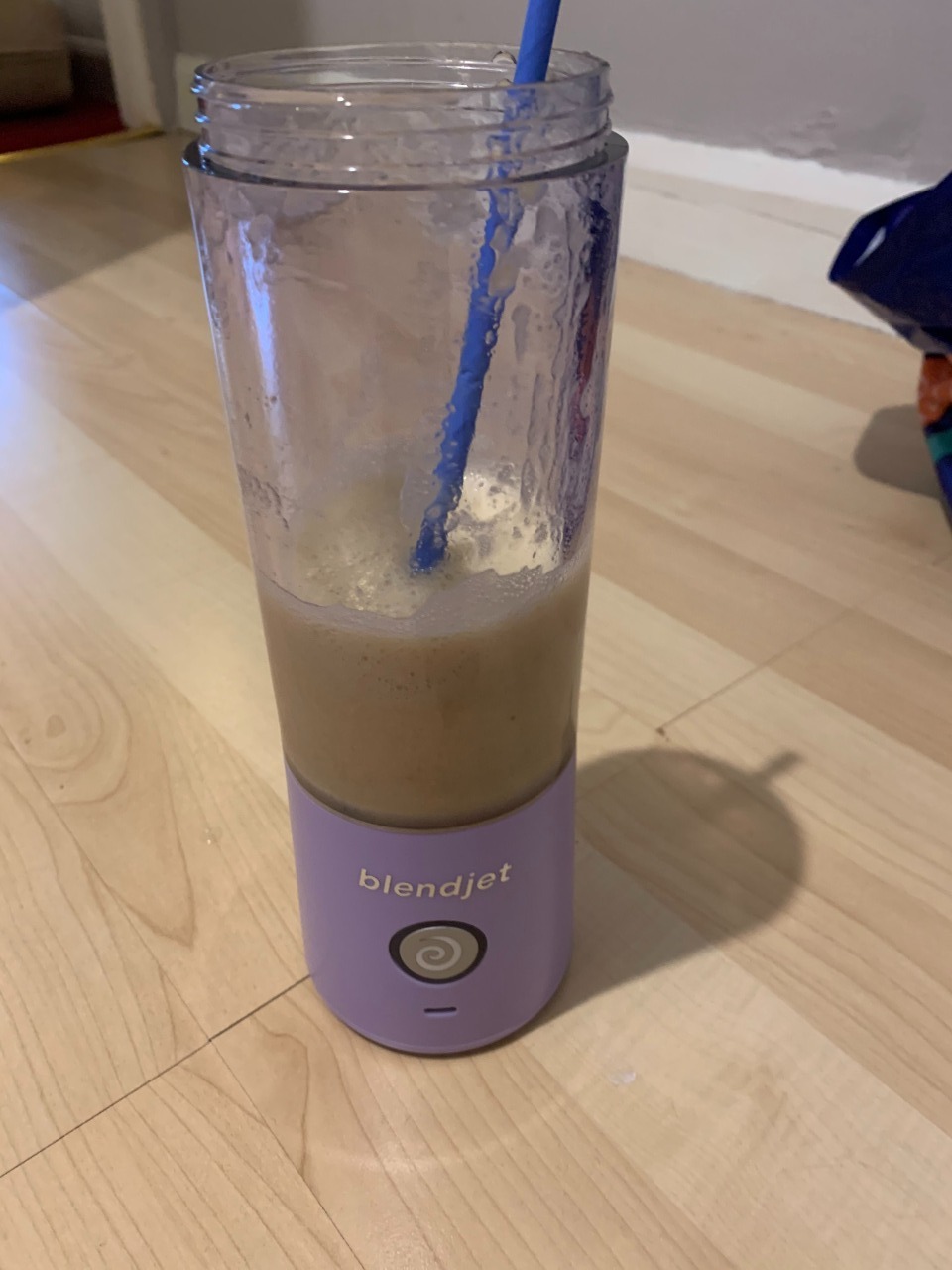 For the avoidance of doubt, I paid for my original Blendjet myself, didn't receive any incentives to write about them and had no affiliation with the company. Just as well, because *spoiler alert* it wasn't a positive review. This time around, I have been given a free sample of the Blendjet 2 which I have spent a couple of weeks testing out. I get to keep the blender. I haven't incurred any expenses (although I almost did, and I'll be talking about that in this post) but I haven't received any cash for this item and I'm not connected with the brand in any way. This review is how I genuinely feel about the original product and the updated Blendjet 2.
First impressions of each blender: Original Blendjet seems like such a great idea, since I love smoothies and milkshakes. It's a water-bottle sized blender that you can carry around in your bag with you to make smoothies on the go. It would be great for holidays or overnight trips where you can take some solid fruits with you and make a breakfast shake the next day. The beauty of it is that it charges with a micro USB so you can plug many standard phone or tablet chargers into this and charge it up on the go. What a great idea! It's also a good looking product and comes in a range of colours. I hadn't really wanted the black Blendjet but when I ordered there were only two colours available, so black was what I got. This time around, with Blendjet 2, there really is a better range of colours. At the time of writing there are currently six colours available on their website and they're all super pretty. So, that's an improvement right away! They advertise sixteen colours, which I can't see currently, but hopefully the rest of the range is on the way.
BlendJet Reviews: What Do Customers Think?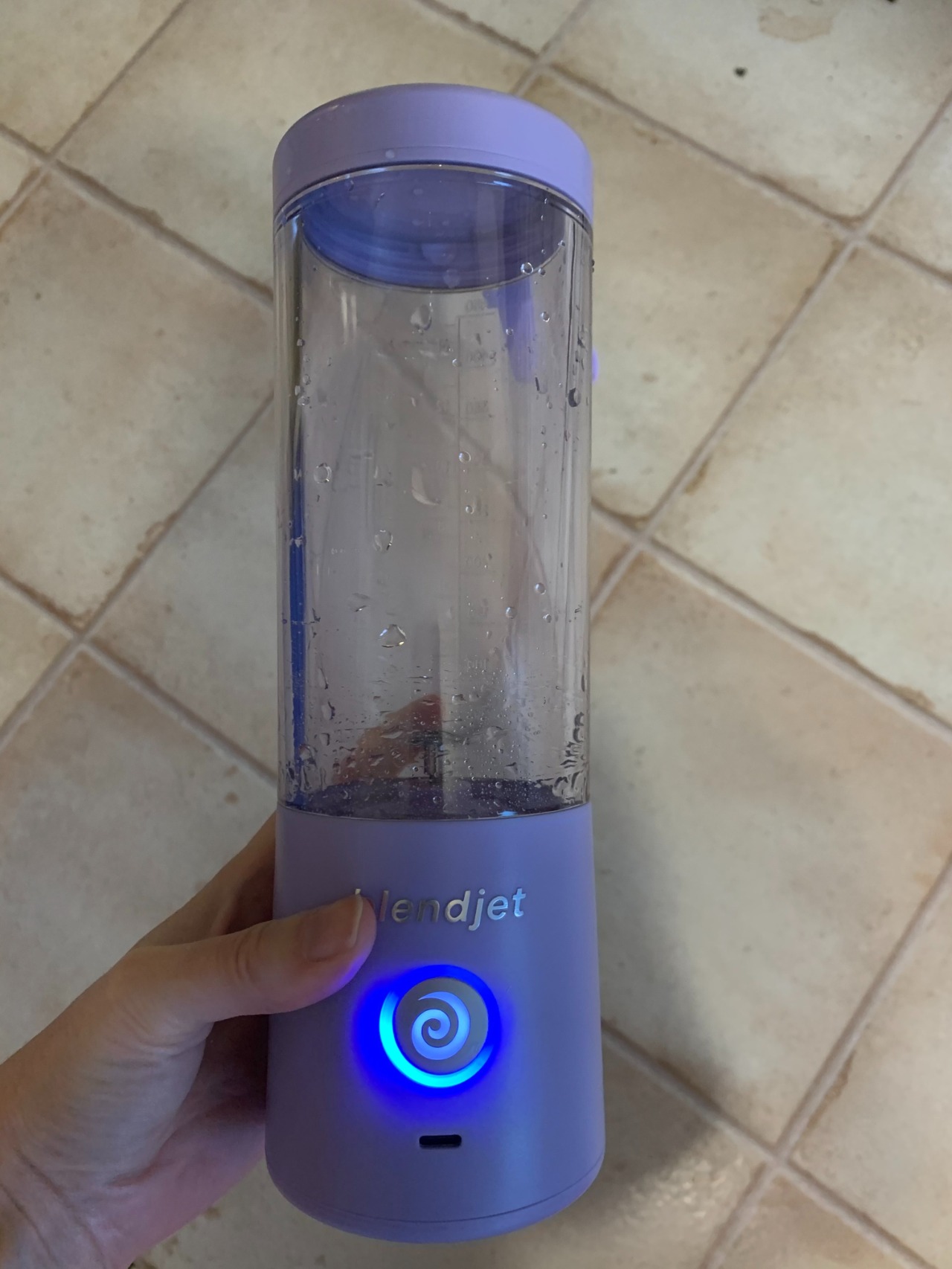 The first impression was the same with both products. When it arrived, I wiped it down, even though it arrived well-packaged and smelling fresh. I have Covid to thank for my unboxing paranoia now. It looked good! And it arrived somewhat charged too, so I half-filled it with water and some soap, like I'd seen in the adverts, to clean it before use. It seemed to work a treat and it cleans really easily.
The first model will lose its charge pretty quickly. You must keep charging it and keep that power topped up. The second one held a charge better, so that's a huge improvement. It means if you leave it for a week between uses it's going to work much better than the original Blendjet would have. One thing about both Blendjets is that you don't know exactly when it's charged to full power. There's no light that goes off or on to indicate that – just a light that says it is plugged in. So you just have to charge it for as long as you can (I do overnight charging) and hope for the best. The charging light on the Blendjet 2 is super bright. I mean, it lights up my kitchen at night. That's not really important but I thought I would mention it anyway because it always shocks me when I go in to the kitchen first thing in the morning.
Second point about the charging is that they have changed the type of charger it uses. It's gone from a micro USB on the original blender to the little flat one (USB C) that my son's Nintendo Switch uses. I felt irrationally pleased about that, although it doesn't actually matter in the grand scheme of things. It's just that we have a lot more micro USB cables lying around and we don't need another. As a family of gamers, we need more USB C cables and now we have another. I know, this is a ridiculous point to make but it matters to me.
Is BlendJet Worth It?
Next I want to talk about the actual blending. I've got a pretty powerful blender at home with a smoothie mug that I can sit on top of it to make smoothies and shakes with, but that isn't portable. Although this great blender has set my standards high, I have one basic requirement. I want it to actually smooth the items I've put in the blender. The original Blendjet simply doesn't do that. I used some liquid ingredients, some soft ingredients like banana and some chunkier ingredients like pineapple. Even the banana, which was pretty soft and ripe, came out in chunks after blending. What a disappointment! It also won't blend for longer than 5 seconds at a time which is rather annoying. Blendjet 2 however, does a much better job! I'm not going to say it's perfect because I still have a few chunks here and there but it is like night and day – Blendjet 2 works and actually blends and smooths in a way that the original simply did not.
So, I would really like to recommend this product, Blendjet 2. As for the original Blendjet? Pffft. I don't know why they're even still selling them. They don't work. Maybe for shakes, but nothing else. The fact that they built a strainer into the original tells you everything you need to know about the blending capabilities.
As for shipping, here's where they still fall down. Until recently, Blendjet claimed to send all products by DHL with free worldwide shipping available. Sounds great, right? Well, not really. They've now updated their website to say that they also use FedEx and that you may be liable for taxes etc once it arrives in your own country – probably following my experience!
I firstly received a letter from FedEx who asked me to contact them urgently because Blendjet hadn't filled out the customs declaration properly. They hadn't declared what the item was. FedEx thought it was plane parts simply because there was the word "jet" in the name. I had to email them an estimate of the value (I had no idea, bloggers aren't told these things) and then they delivered the item. Phew?
No, not really because a week later I got a bill for £24.47 for duty and tax. You'll be liable for this too if you're in the UK (and possibly other places…? I don't know) and Blendjet now have a disclaimer on their website to state this fact. It took a few weeks to fix this and I was, at one point, being threatened with debt recovery action if I didn't pay up. I did eventually get the duty and taxes covered by Blendjet because this was for a blogging job, but as a regular customer, you will have to pay it yourself. If you're UK based, like me, please take this expense into account when placing an order. It's not like we're talking pennies here – it's £24.47.
If I am honest, after the whole shipping and tax problems, I really, really wanted to dislike it. Nothing would have given me greater pleasure than to slate the product that caused me tears, furious phone calls and possible legal action if I didn't pay the duty, but I have to hand it to them – they have improved this greatly.
There are a couple of things I would like to see improved. For a start, I want all sixteen colours to be available in the store at all times. Six still isn't enough choice for me. I'd like to see the strainer brought back because it was a cute idea to filter out the stubborn chunks that remain (because very few blenders are perfect). Maybe a small filter built into the lid that you can remove if you don't need it? There's also other design features that would be cool, but probably aren't possible, like I would be pleased if it simply didn't work when the lid is off. That's probably not possible because it's just a portable handheld blender, but if it was possible, I hope they would add that into Blendjet 3, if it ever happens!
Previously there was a leaflet packed in the box telling you that it is NOT a powerful blender and you need to blend upside down to begin with and put your ice in last. This time around, I feel confident that it can blend ice and harder objects and I would have no worries about taking this on holiday with me. Each charge lasts for around 15 cycles according to the website. I think that depends how many cycles you use for blending each smoothie. When you press the button on Blendjet 2 it blends constantly for around 10-15 seconds and then you have to go again. I recommend going through at least two of these cycles for each drink.
Where to Buy BlendJet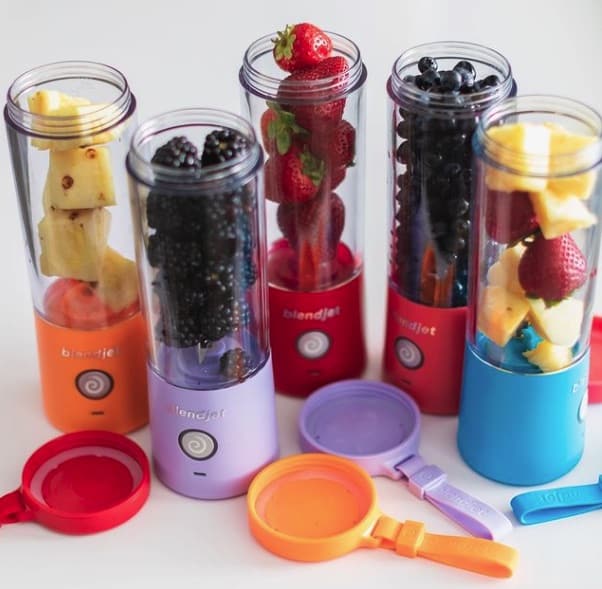 Other noteworthy changes include the fact that it's slightly bigger. Is this a good thing? Maybe? I think that's subjective. It doesn't matter at all to me because it's still roughly the same size as an average water bottle. It's heavier. I don't really like that, but I think some sacrifices probably had to be made for the sake of efficiency. If a heavier blender works better and has a more efficient mechanism, that's fair enough.
Here's what I originally said to sum up the original Blendjet. This opinion still stands:
"I'd give the Blendjet a 2/10 for aesthetics, because it is cute, and for ease of cleaning. And it does make shakes well, if you use all liquid ingredients, butters, yogurts, some ice-cream and protein powder. With solid ingredients it falls short. This is just the chance you take when you order products advertised on Instagram. They're hit and miss and I've ordered some really useful products in the past. It won't put me off trying again."
As of 9th December, when I have written this updated post, here's my opinion on Blendjet 2. I will update this in the future because as we all know, in the real world, you'll find out things about a product as time goes by. Trying it out for a couple of weeks is fine but things might occur in future that you'll need to know to make an informed purchase.
I'd give the Blendjet 2 a solid 9/10 this time. It's just as cute as the old one, it cleans really easily and it does the job it is supposed to do. I can't ask for any more than that! The only issue I have with the experience is the shipping drama. That really soured it for me. Honestly, the added expense might put me off ordering again. If they had a sale on, I would probably invest then, but if it's full price, it's a no from me because I don't need FedEx bringing drama to my door. If you're in the USA, go for it because you won't have the same problem, I am sure. If you're an international customer, UK in particular, assume you'll get a duty and tax invoice and keep your eyes peeled for sales or special offers so that the tax invoice doesn't matter so much!
Blendjet have lots of recipes and tips on their website and you can buy something called "Jetpack" which is a smoothie mix. Personally, I just throw a banana and whatever fruit is handy into mine. Mostly I use tinned or frozen fruit because it's cheaper. My favourites are:
FAQ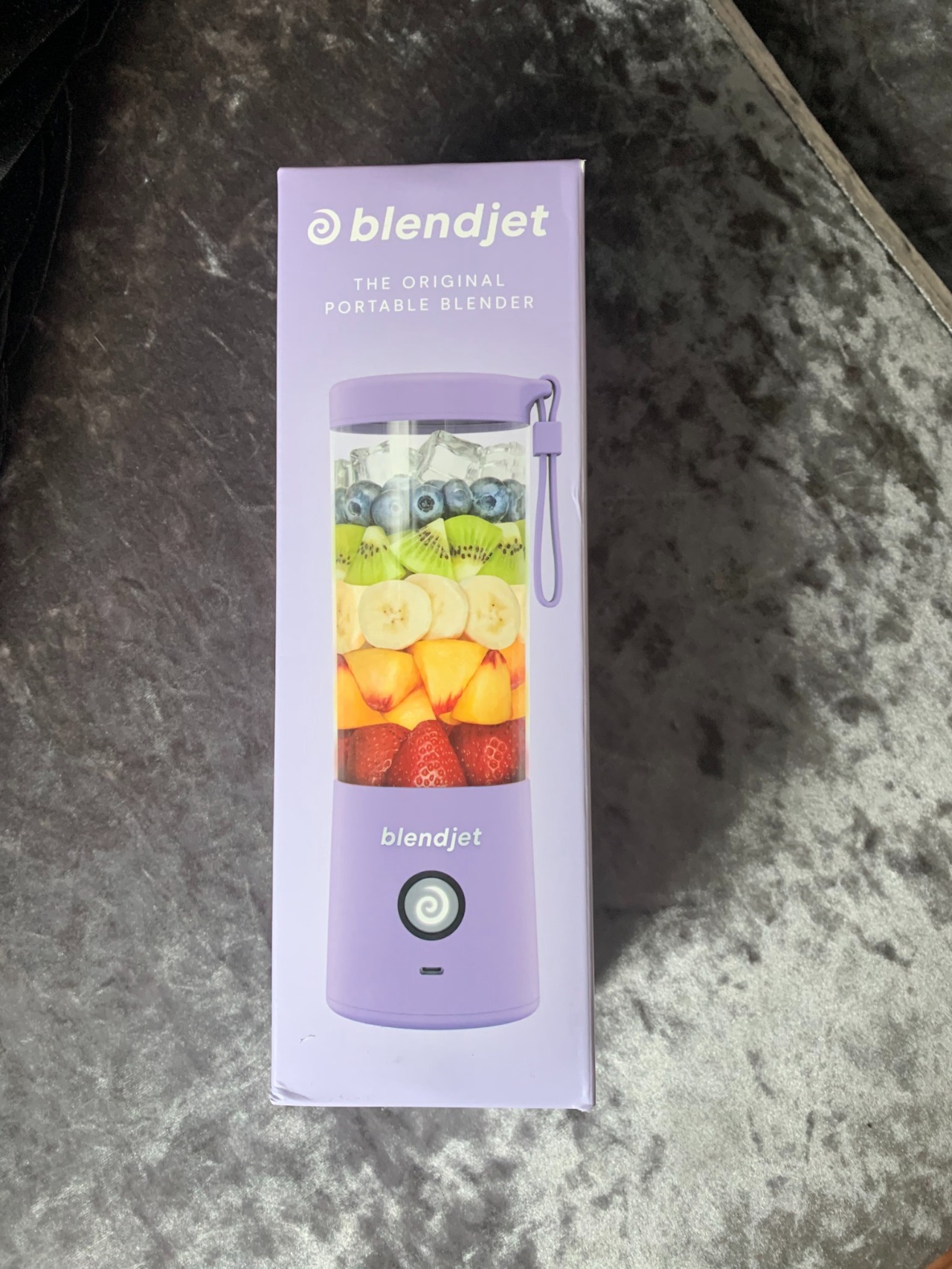 1 banana
Handful of strawberries
Some water (very technical, I know)
Or
Some peach slices
Handful of raw spinach
Spoonful of Greek yogurt
Some water
I'm very much a fan of the rough estimate school of food preparation, as you can see. I measure it with my soul. I also add a big spoon or squeeze of honey sometimes, if I'm having a rough day and I need something sweet. If you want to try a milkshake, try:
Some milk
A spoonful of chocolate spread
A scoop of ice-cream
A sprinkle of cinammon